We all heard of Steve Irwin – a kind, gentle soul that taught us all the only way to get close to the wildlife – by respecting and taking care of it. Even if this great man is gone, his legacy his carried on by his lovely family. And we've seen it amid the Australian devastating bushfires, when the Irwins showed their kindness and love for the wildlife.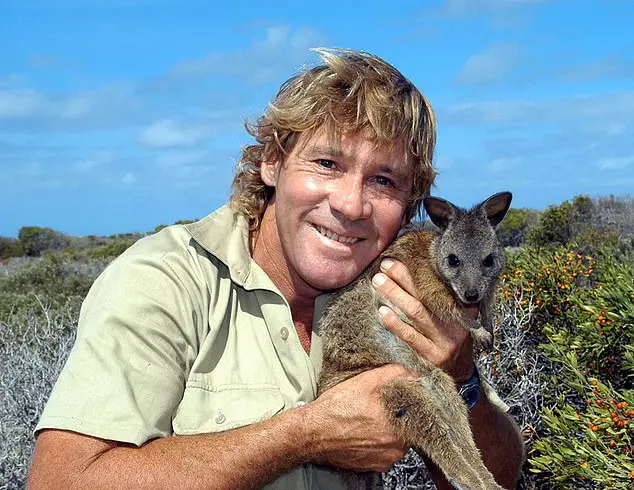 Due to his massive impact on the world, Steve lives in all animal lovers' hearts out there. And recently a touching cartoon of the "Crocodile hunter" welcoming the Australian animals into the heaven has gone viral all over the internet.
The emotional cartoon was shared by the 22-year-old artist Shania-Mae Sturm on her Instagram account. The now Georgia-based Australian artist said she wanted to offer a glimmer of hope and comfort for all those affected by the devastating events. Embracing the thought that all the animals gone in the wildfires are now going in heavens where Steve is waiting for them, would be so peacefully.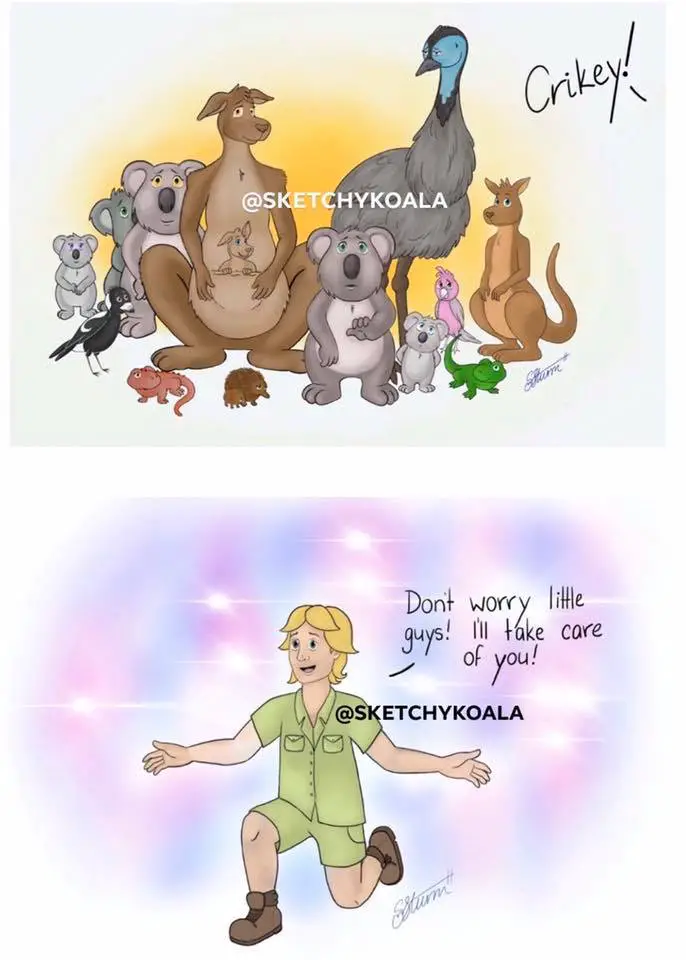 "My mind wandered to the animals and how they would be so confused and stressed, then this idea [came] in my head," the artist said when asked how she came up with the idea.
The cartoon illustrates Steve greeting animals with open arms, saying: "Don't worry little guys! I'll take care of you!" Since she first share it, the touching cartoon went viral with tens of thousands of reaction all over.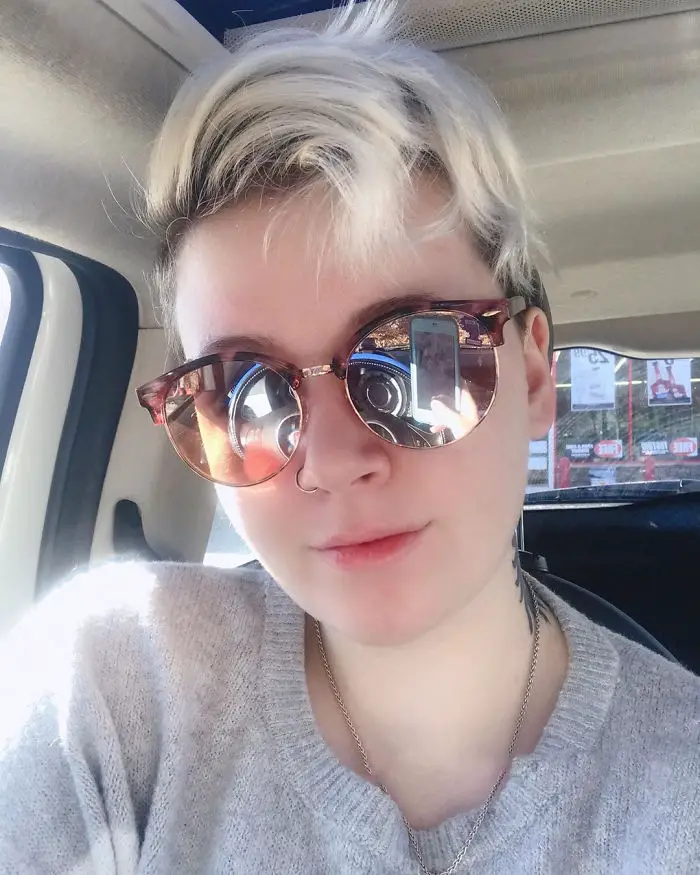 Shania-Mae declared herself devastated by the catastrophic events that hit her homeland. "It's absolutely devastating. This is by far the worst I've seen the fires. It's all I see on my newsfeed, flames…animals, worn-out firefighters and devastated Aussies," she said. "I feel so bad for everyone, I wish I could send the Georgian rain to Australia. … I do miss Australia, it will always be part of who I am."
Unfortunately, the situation in Australia is dramatic with the latest reports indicating that around one billion animals have died in the bushfires!
VIDEO: 🇦🇺 Footage shows members of the Australian Army treating injured koalas and other wildlife on #KangarooIsland. University of Sydney scientists estimate that more than one billion animals have been killed nationwide in the out-of-control bushfires. pic.twitter.com/1LYBXWvSs9

— AFP news agency (@AFP) January 8, 2020
h/t: Facebook | boredpanda | dailymail