Turns out, dogs have some sort of special gift when comes to offering comical moments. Regardless how old they are, sometimes they just act like little kids, and all they do are silly things. This time, it was a one-and-a-half-year-old Husky, who sent everyone into laughter with his antics.
The poor dog was hardly trying to scratch an itch, but only to find himself in deep troubles, after tumbling into a pond. Thankfully, his dad was there, to save the day, but also to capture the funny scene on his cellphone!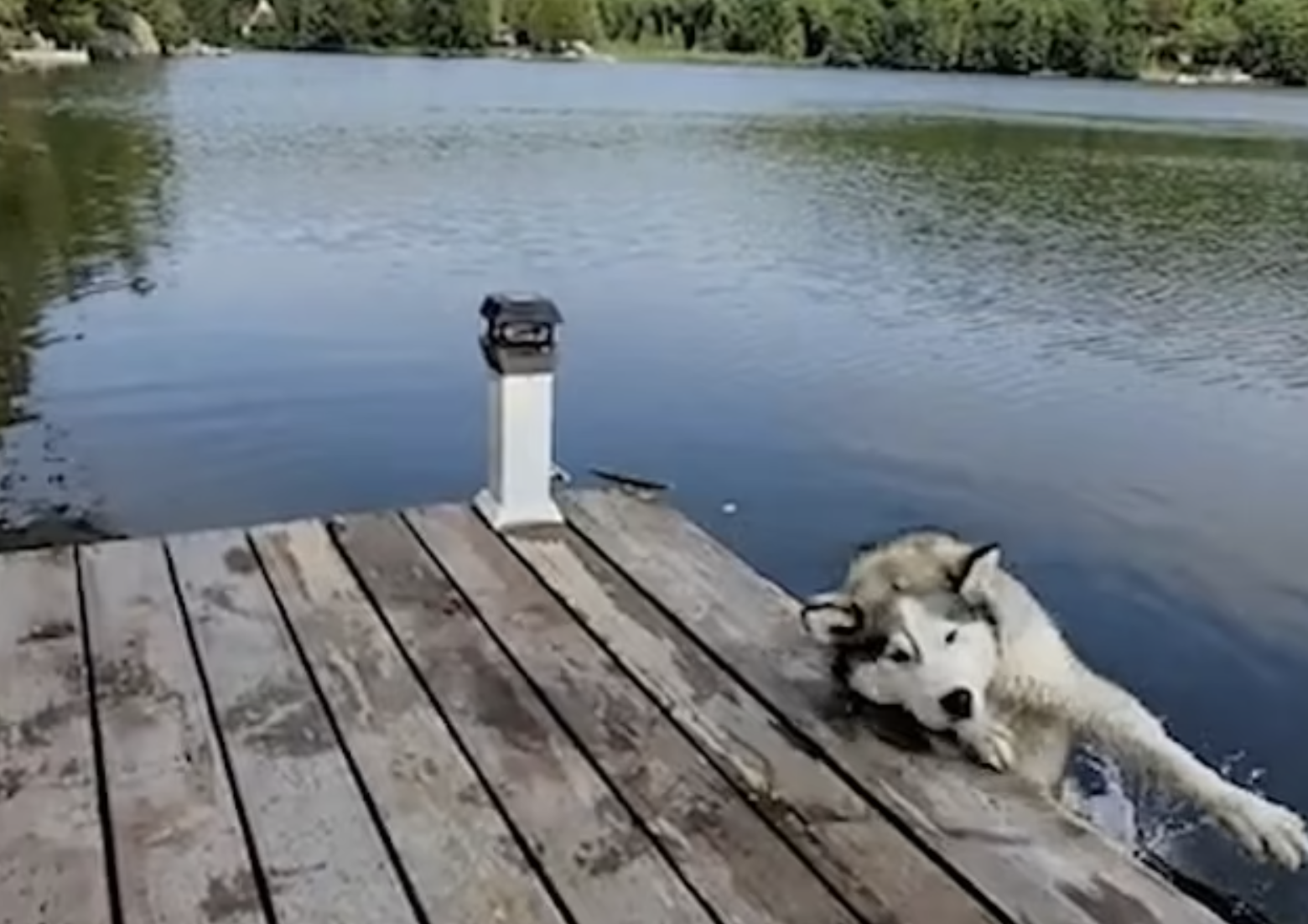 A couple of months ago, Canadian hockey coach Nicolas Marrion, went to a lake outside Quebec, to relax with his dog, Juno. It looked like a perfect afternoon with the 20-year-old man enjoying the view from the deck, when his furry friend has suddenly began to scratch his head on the wooden deck. Nothing unusual, so far, only Juno was pretty close to the water and he mistakenly fallen into the lake. Needless to say, he isn't too much of a great swimmer.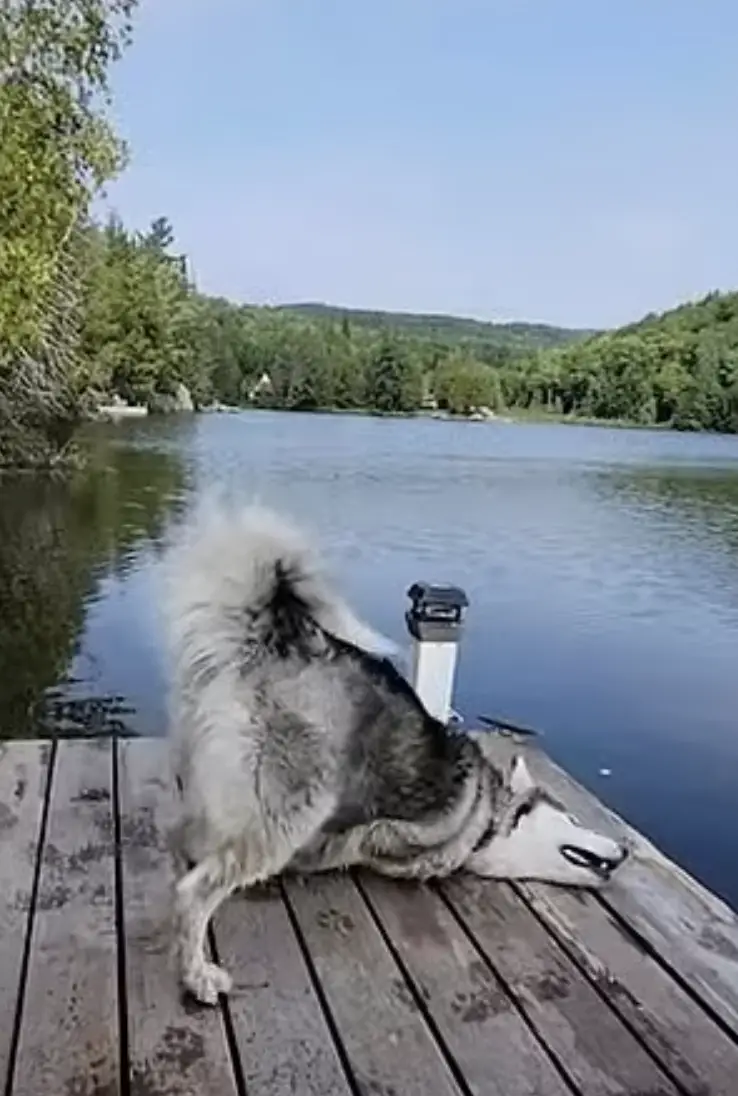 The moment he found himself over the edge of the deck, Juno instantly regretted his intention to get rid of that itch. But his human dad, who was filming the dog all this time, rushed to take him out the water.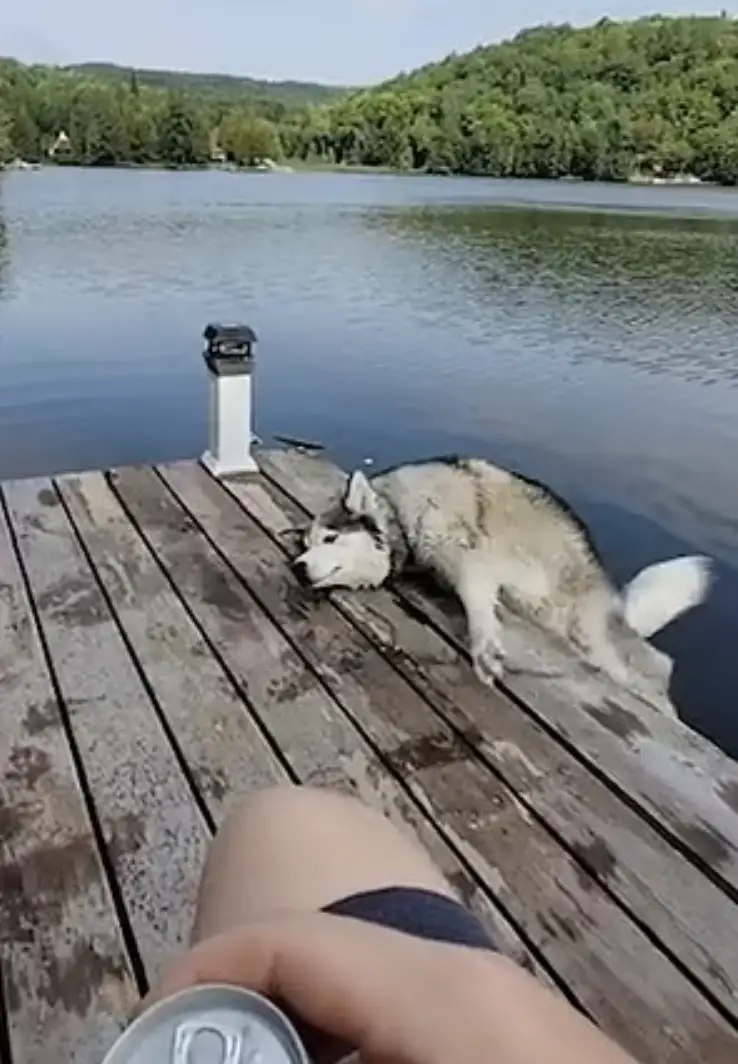 Though, for the unlucky dog the struggle is real, the short footage of him falling into the lake, is nothing but hilarious. His dad decided to embarrass Juno, even more, as he shared the funny clip online. Take a peek: