Sometimes a small act of kindness, could mean a second chance for someone found in a desperate time of need. It is the case of a poor kitten that found herself in deep trouble during a heavy rain. Everything seemed lost forever for the tiny ball of fur, but a hero stepped up and saved the day!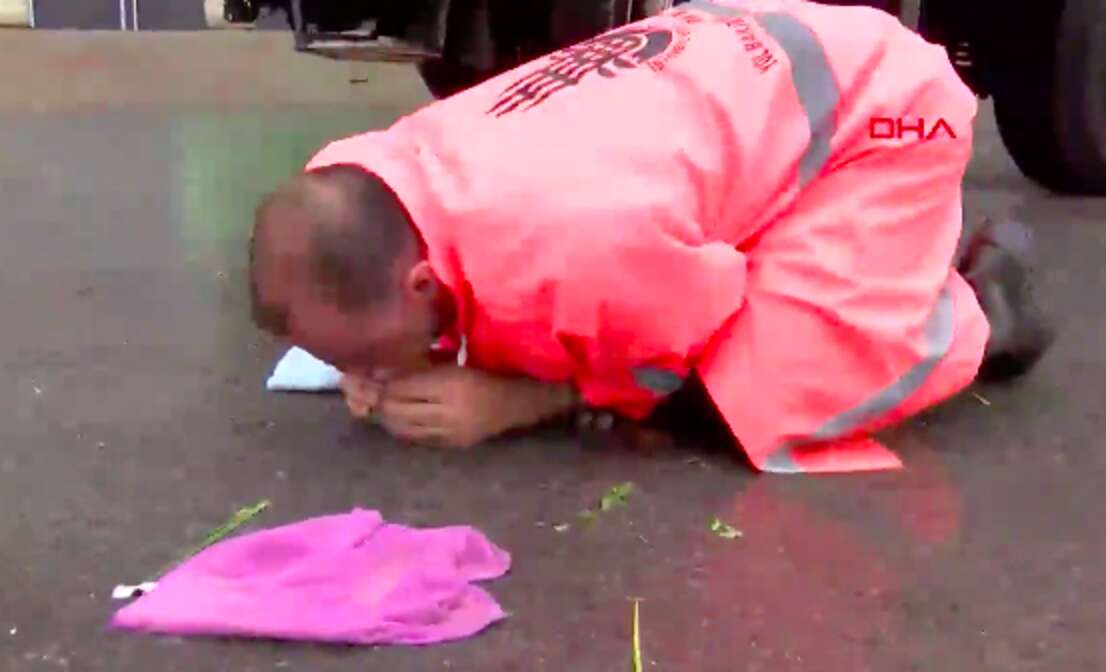 Metin Keskin, who was working as a road worker, on the streets of Istanbul, Turkey,  noticed a kitten being swept away by the floods. The man immediately realized something's wrong as the tiny kitten looked lifeless. Nonetheless, Keskin rushed to help her. So the nice man grasped her up and started to perform CPR on her tiny body, right in the middle of the street.
"She was 'unconscious,'" the man told Daily Sabah. "[She] wasn't making any sound."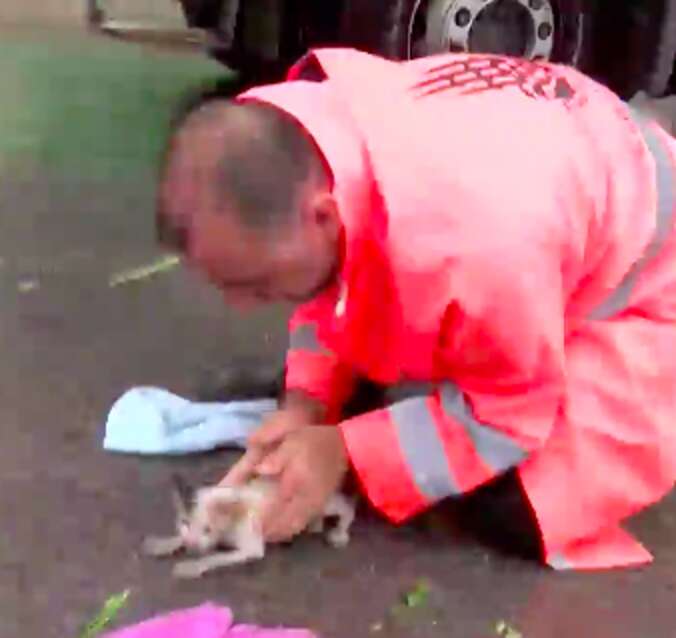 As the kitten seemed unresponsive to CPR, the man even breath a few breaths into her mouth and massaged her fragile body. Thankfully, it did not take too long until the man's efforts paid off. While Keskin was gently shaking the cat's body in his attempt to get water out of her tiny lungs, a soft meow came out of the kitten's mouth. A moment of great relief for Keskin, but also for the people who gathered to witness the dramatic rescue.
One of the passerby even caught the moment on camera. Take a look:
Günün kahramanı! 🐱 ❤
🔴 Pendik'te sel sularına kapılan bir sokak kedisini fark eden belediye işçisi suni teneffüs yaparak hayata döndürdü.
Kediyi havluya saran işçi koşarak aracına giderek kediyi veterinere götürdü. pic.twitter.com/E4kkyAXAMC

— ÇapaMag Gündem (@CapaMagGundem) June 12, 2019
When noticed the kitten is showing sings of life, the hero even rushed to a vet, for a fully recover. But that's not all! Since such a story could only have a very happy ending, after the little cat recovered, Keskin decided to adopt her!
"[She's] become our kitten now," the man shared with the local media. "I'm so happy."
h.t: thedodo