This is the heart racing moment, a paddle boarder finds herself in a very intimate encounter with a curious whale. The woman was enjoying a paddle-boarding session off the coast Puerto Madryn, Argentina, when the giant mammal got inches closer to her. The incredible scene was accidentally captured on by a local photographer with his drone!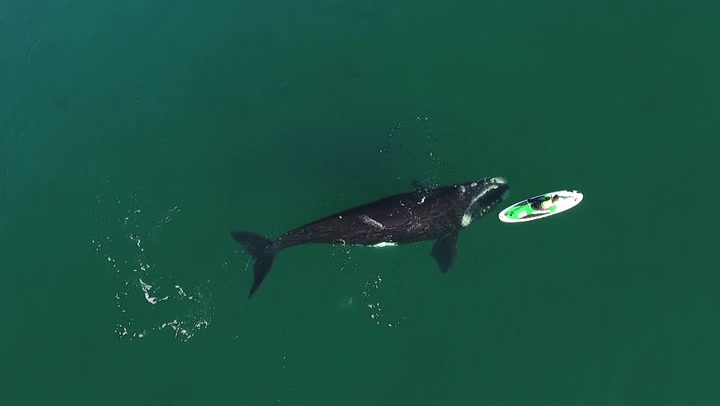 Analia Giorgetti has definitely had a once-in-a-lifetime experience during a surfing session off the Argentinian coast. Her moment of relax was suddenly interrupted by a very unexpected visitor – a massive Southern right whale approached her. Although the whale's intention proved to be nothing but peaceful, the surfer felt as her blood freezes. Nonetheless she remained extremely calm!
Maxi Jonas was out on the beach with his drone, when he caught the incredible moment on camera, purely by chance. "I think today I made the best whale drone video of my life," the man described the short video which he later uploaded on Twitter.
Creo que hoy hice el mejor video con drone de ballenas de mi vida. pic.twitter.com/hBUiTWWDL6

— maxi jonas (@maxijonas) September 1, 2021
Soon as she realized the enormous whale is heading straight to her, the woman laid onboard. But the gigantic marine mammal proved to be extremely friendly and apparently all she wanted was to play. As the woman was firmly sitting onboard, the whale pushed her with its fin, and then she swam under it.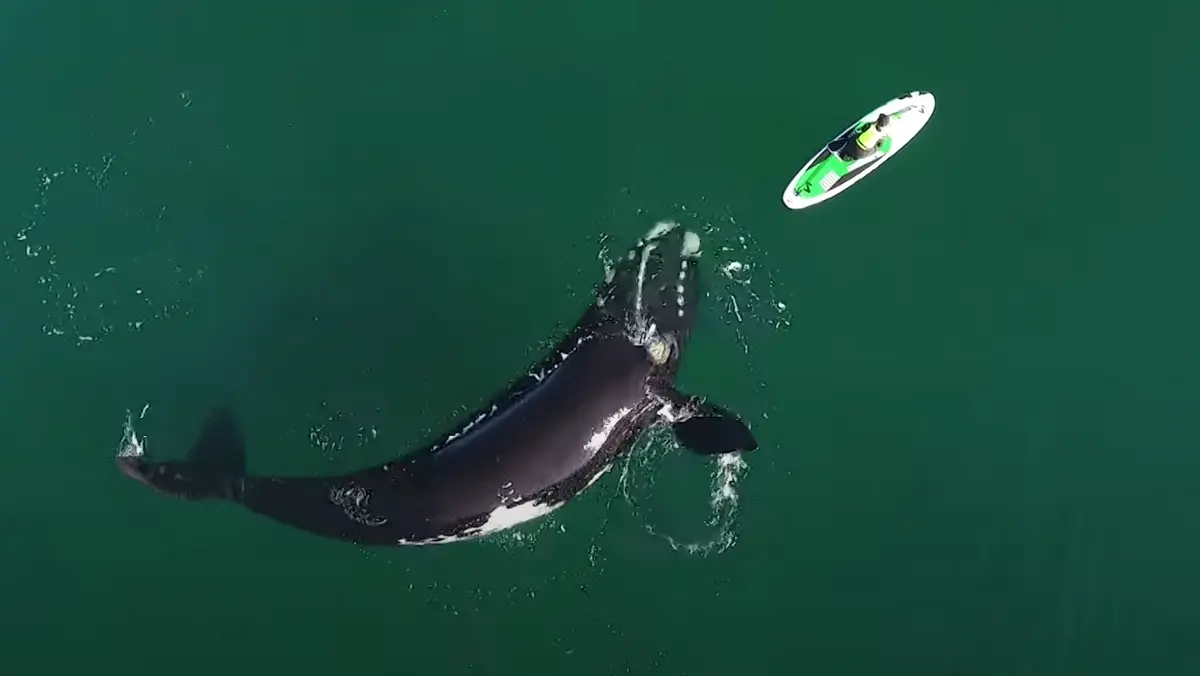 Although pretty scary, already, the moment got even tenser when another whale joined. But the giant creatures proved they are nothing but two gentle giants driven by curiosity. After a few very intense minutes, the whale duo swam off and lost their ways in the deep waters.
Though he got pretty scared and her adrenaline rush lasted several hours after, Analia said the moment was "purely magical" and the whales "were very peaceful and amicable."
Watch this incredible encounter in the video below: