This is the heartwarming moment a tiny little rhino just wants to show a group of people he is nothing but a tough fella. Nevertheless he had this fearless attitude, the group of tourists he was heading too, wasn't too impressed though. However, the cute little thing melted everyone's heart with his bravery.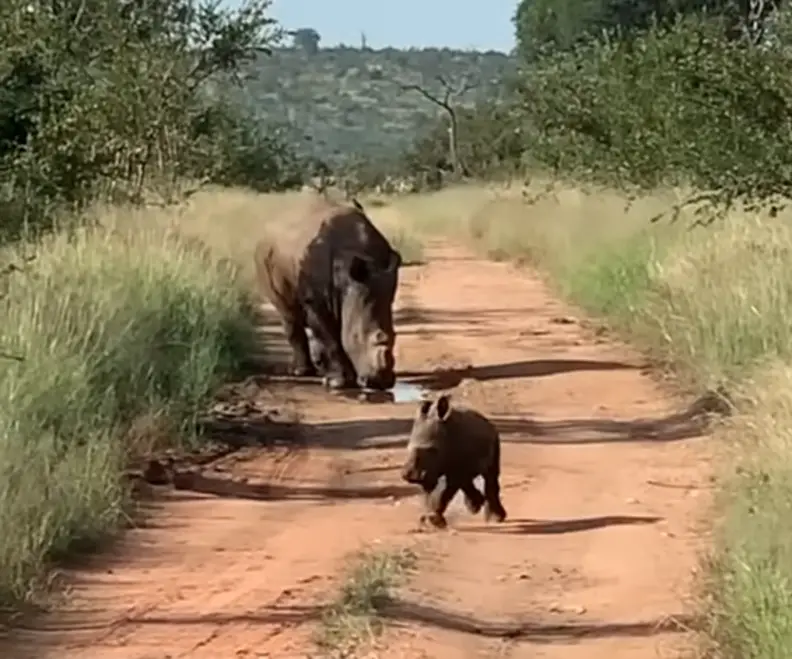 Darren Sheer was with his family on a safari tour in the famous Kruger National Park in South Africa, when encountered the fearless rhino. Upon seeing the adorable scene, all Darren could do (just like everyone else there) was to smile. But thankfully, he also managed to capture the lovely sight on camera.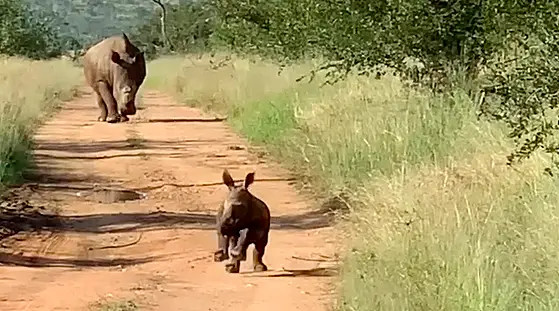 The group of tourists was in a safari vehicle when they came across a mother rhino and her calf. As they were admiring the pair from a safe distance, the little rhino wanted to show everyone how toughie he is, so he started to run towards the group. But the way he did it was like "watching a new puppy find its feet." However, when he found himself a just a few feet away from the safari group, the fearless little guy just turned around to check what his mum was doing.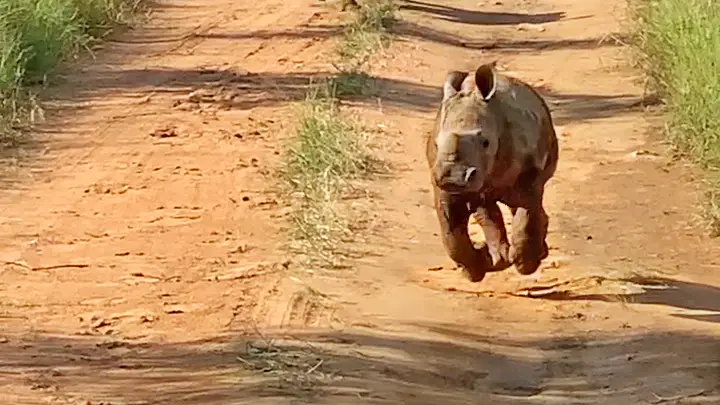 "I was with my family, and the rhino baby was with his family," Darren described the lovely scenes. "It reminded us to remember the special moments in our own family. They're just special moments that you won't forget."
You can watch the comical moment, bellow!