Another heartbreaking footage showing a stray puppy 'crying tears of joy' is gaining popularity on social media. The heartwarming video, initially uploaded on Douyin (the Chinese version of TikTok) shows a stray dog wondering on the streets of Jinzhong in Shanxi province of north China, seeking for some food.
When a bighearted woman (who does not wish to reveal her name) approached the poor dog, the desperate tiny creature stands on his back legs while he keeps his front legs in the air just like he's begging for something to eat. The kind stranger hands him some food, but the moment is so overwhelming for the poor dog and he immediately starts to cry.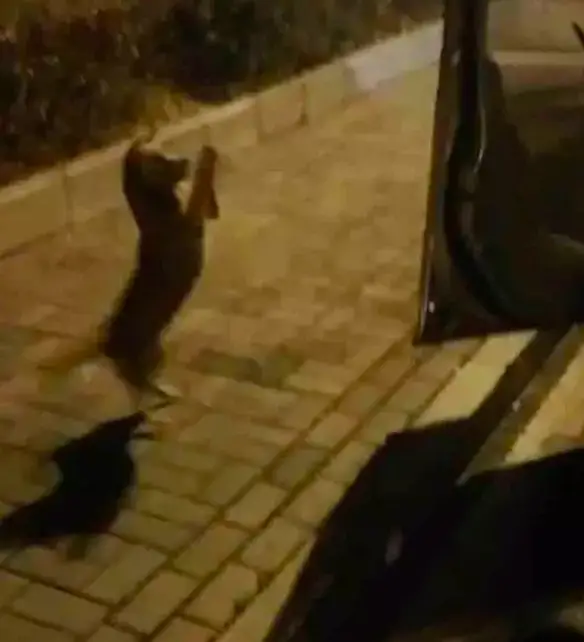 The woman's gesture isn't singular. She returns to that spot to check on the helpless dog as it can be seen in another part of the video. The little dog immediately recognize the woman and hurries to greet her. Yet, once again he has tears into his eyes when realizing another treat is been offering to him.
The caring woman said she even tried to take the dog home and look after him, but he jumped from her arms. "I was with some friends on the way to a park when we saw the stray dog," the woman explained for Xiaoxiang Morning Post. "He started crying when we gave him food and I tried to put him in our car one time, but he refused and jumped back on the street.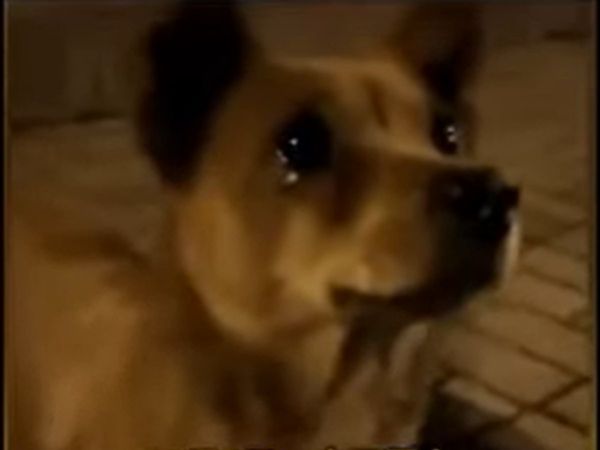 "I've tried to look for it a few times these few days but I couldn't find him. I might try my luck asking the street cleaners later."
Shortly after is was shared online, the video viral with people hoping for the dog's safe return. "Hope the dog didn't get snatched away!," one user wrote. While another one added: "It's a dog with soulful eyes. Please don't hurt him." Watch the heartbreaking moment bellow:
Featured Image Credits Douyin/xiaoxiangchenbao