Rescue operations are ongoing almost two weeks after the Turkey-Syria border was hit by a 7.8-magnitude earthquake and its aftershocks. Amidst the rubble of collapsed structures, rescue teams have discovered survivors, including both humans and animals. Among those rescued is a terrified cat, which was saved by Turkish firefighter Ali Cakas.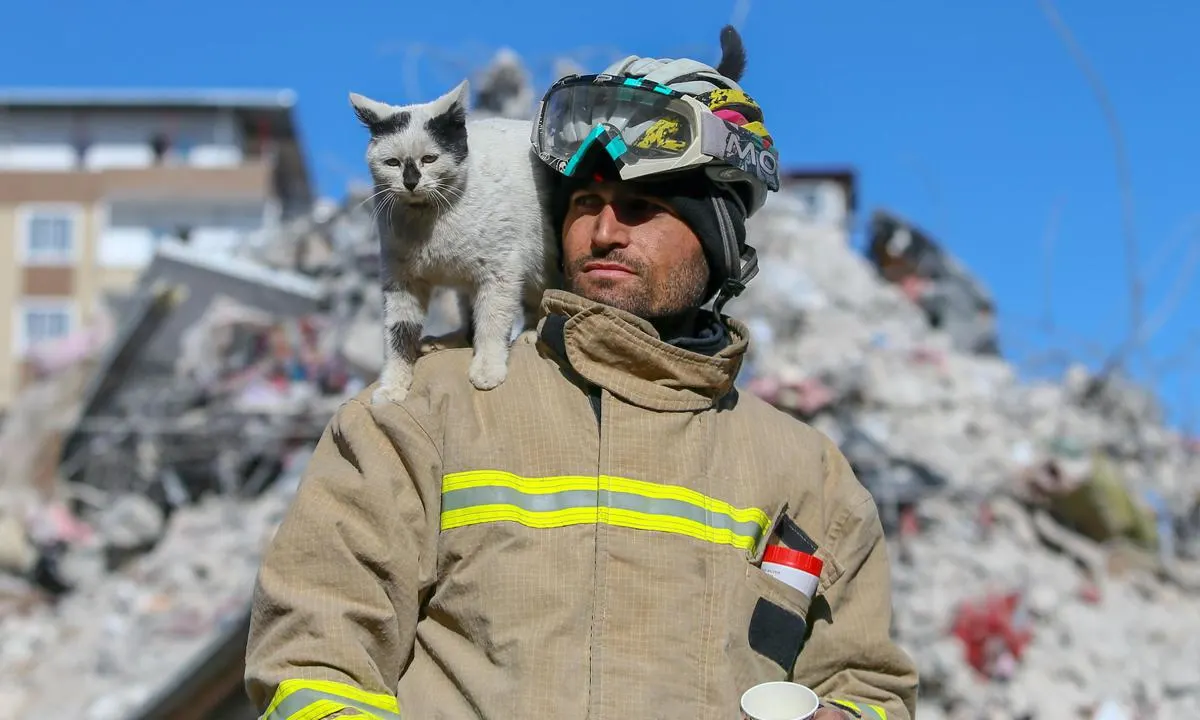 The grateful feline has not left his side since being rescued. In a video, the firefighter is seen posing with the black-spotted cat perched on his shoulder, still wearing his uniform and protective gear. The cat, now named Enkaz (which means rubble), is clearly fond of its rescuer and has refused to leave his side
"We named it Enkaz (rubble), because we brought it out of hell," the firefighter said. "It might sound a little off-putting, but we wanted it to be a memory this way."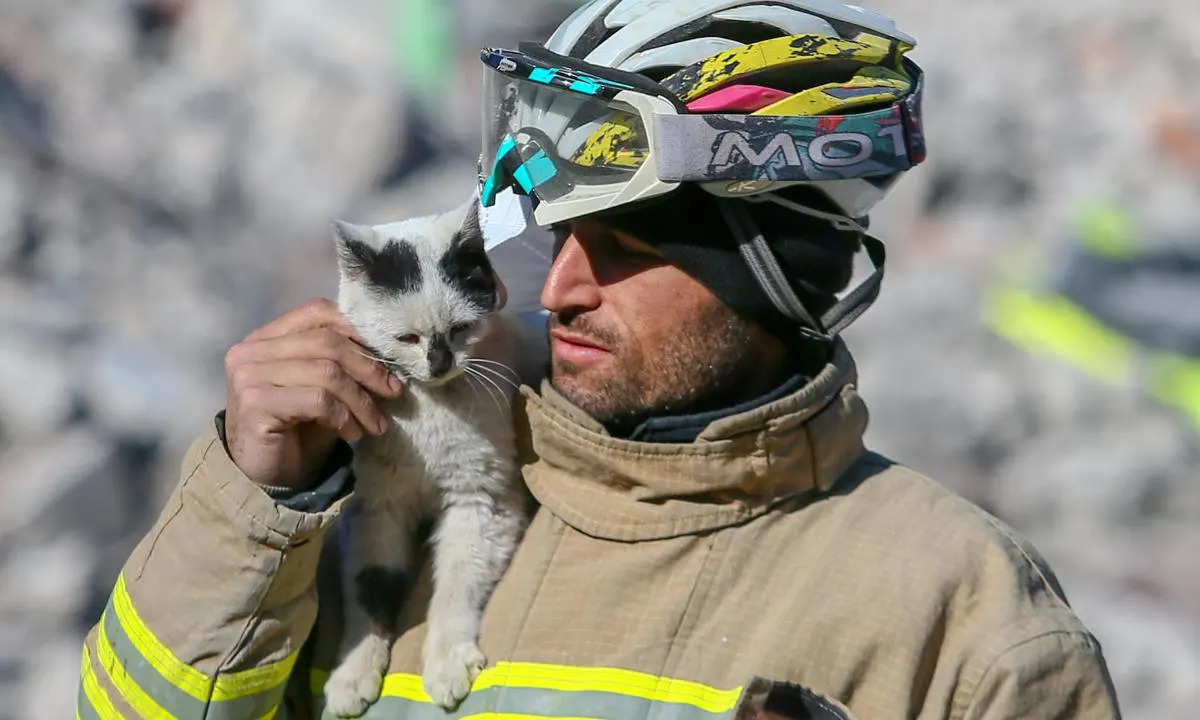 The cat's human has not been found, but the firefighter who saved him is taking good care of him, providing him with food and shelter. After rescuing the cat, the firefighter noticed a sadness in him and has kept him close in case his owner shows up. However, if the owner won't show up the firefighter plans to keep Enkaz with him, as a memory of their bond. Enkaz has found a secure place after surviving the traumatic experience, and we wish for a long-lasting and affectionate relationship between him and his rescuer.
 

View this post on Instagram

 
"I keep it by my side in case the owner comes, but if the owner doesn't come out, I'm thinking of taking him with me," said Ali, firefighter of the Mardin Fire Department. "It will be a memory."
See Enkaz and his hero here:
A cat was saved from under the rubble in Turkey. It now refuses to leave its rescuer's side. pic.twitter.com/Nveaxu3QrG

— Anton Gerashchenko (@Gerashchenko_en) February 16, 2023