"The crabs are taking over, make way!" exclaimed the families, recalling their wild adventure during a picnic on a secluded Australian island.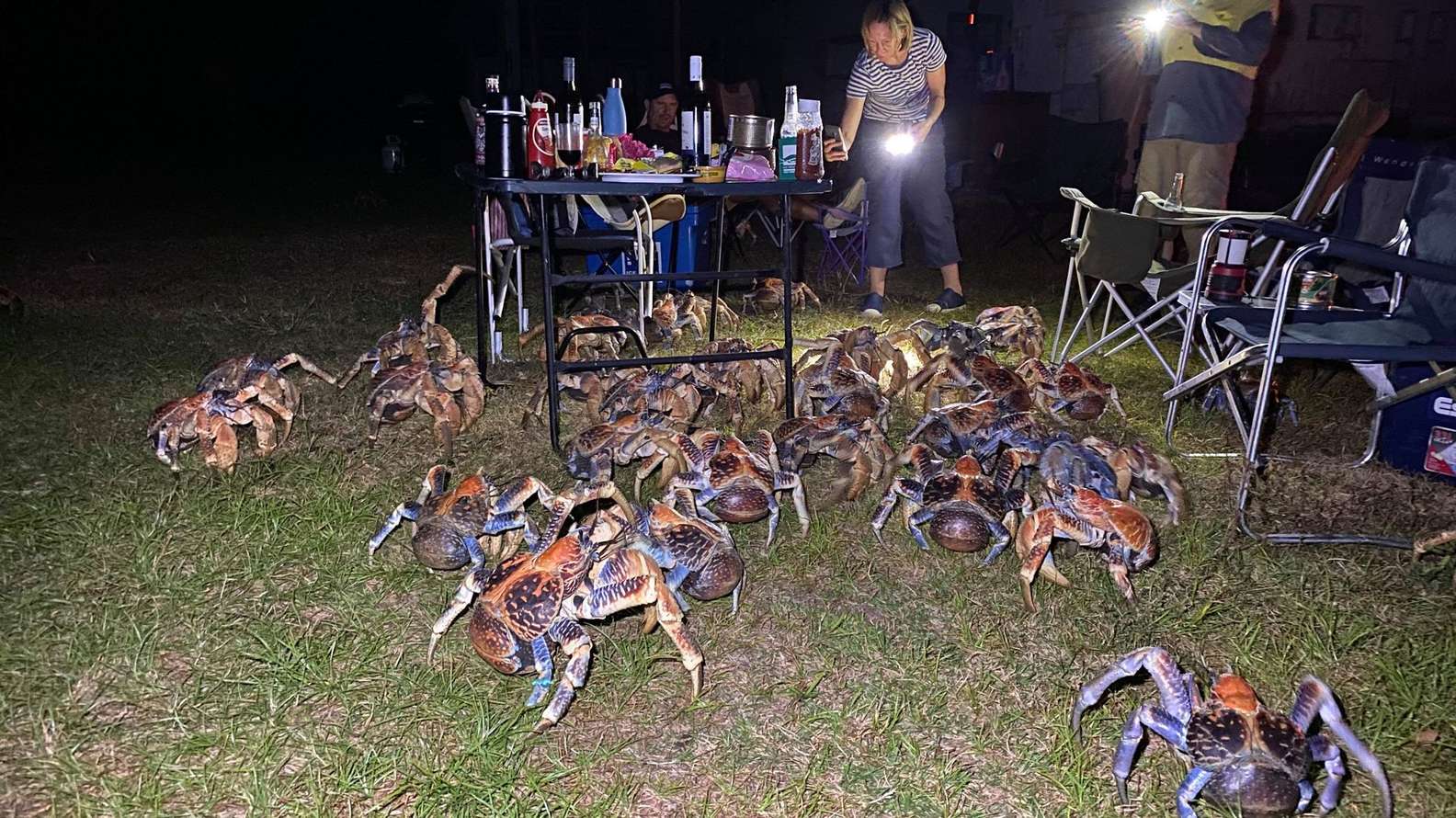 Amy Luetich, along with her family and friends, had gone camping on Christmas Island in the Indian Ocean, and planned a delightful picnic feast on the exotic shores. However, their plans were unexpectedly disrupted by some unwelcome guests. While enjoying a BBQ, a group of coconut crabs stormed into their gathering, crashing the party.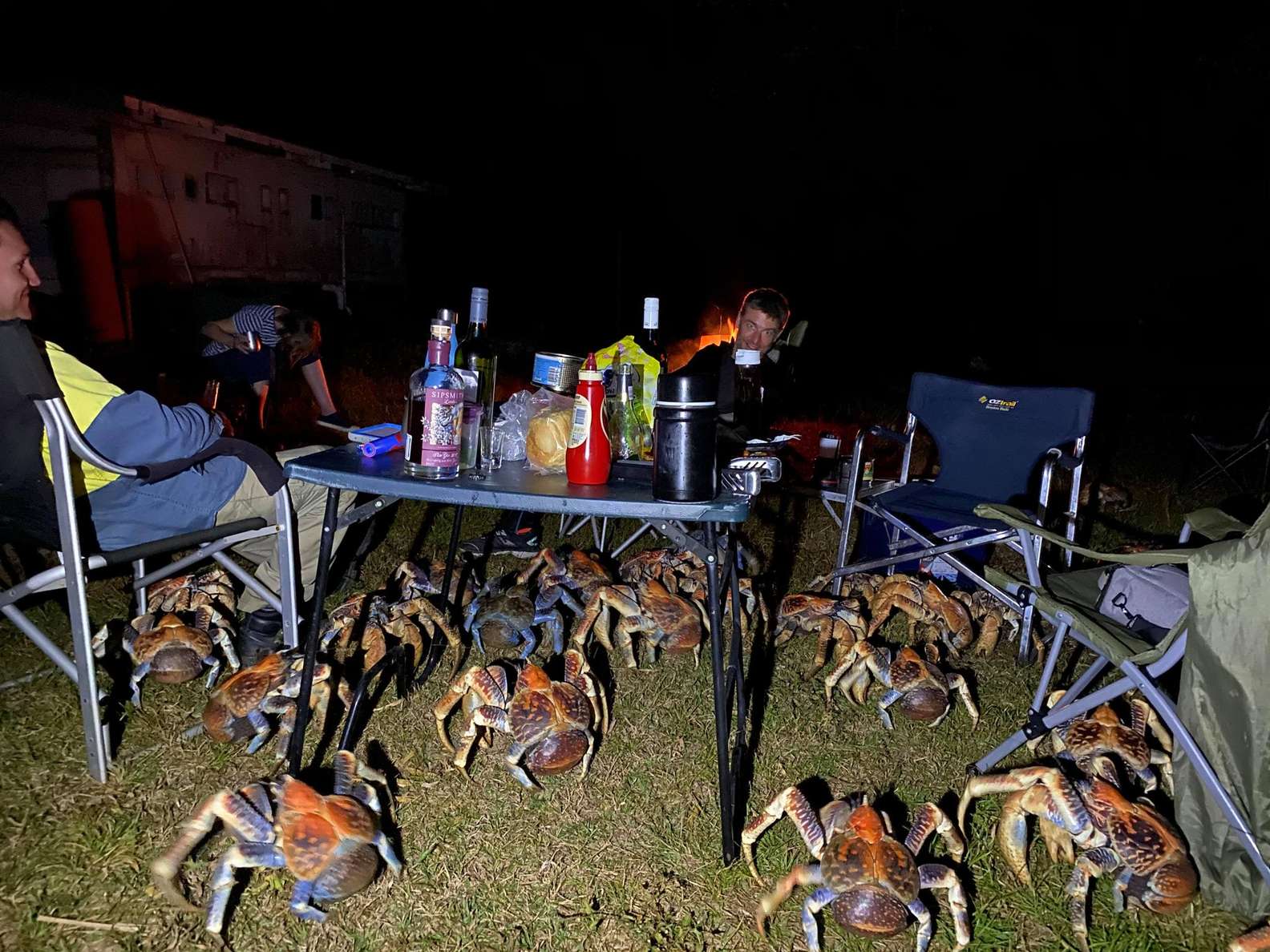 The intentions of the arthropods were crystal clear – to pilfer and gorge on anything within their reach. However, given that they are also called robber crabs, such behavior shouldn't come as a surprise. Drawn in by the mouthwatering aroma, a horde of crabs descended upon Luetich and her companions' picnic, intent on ruining it.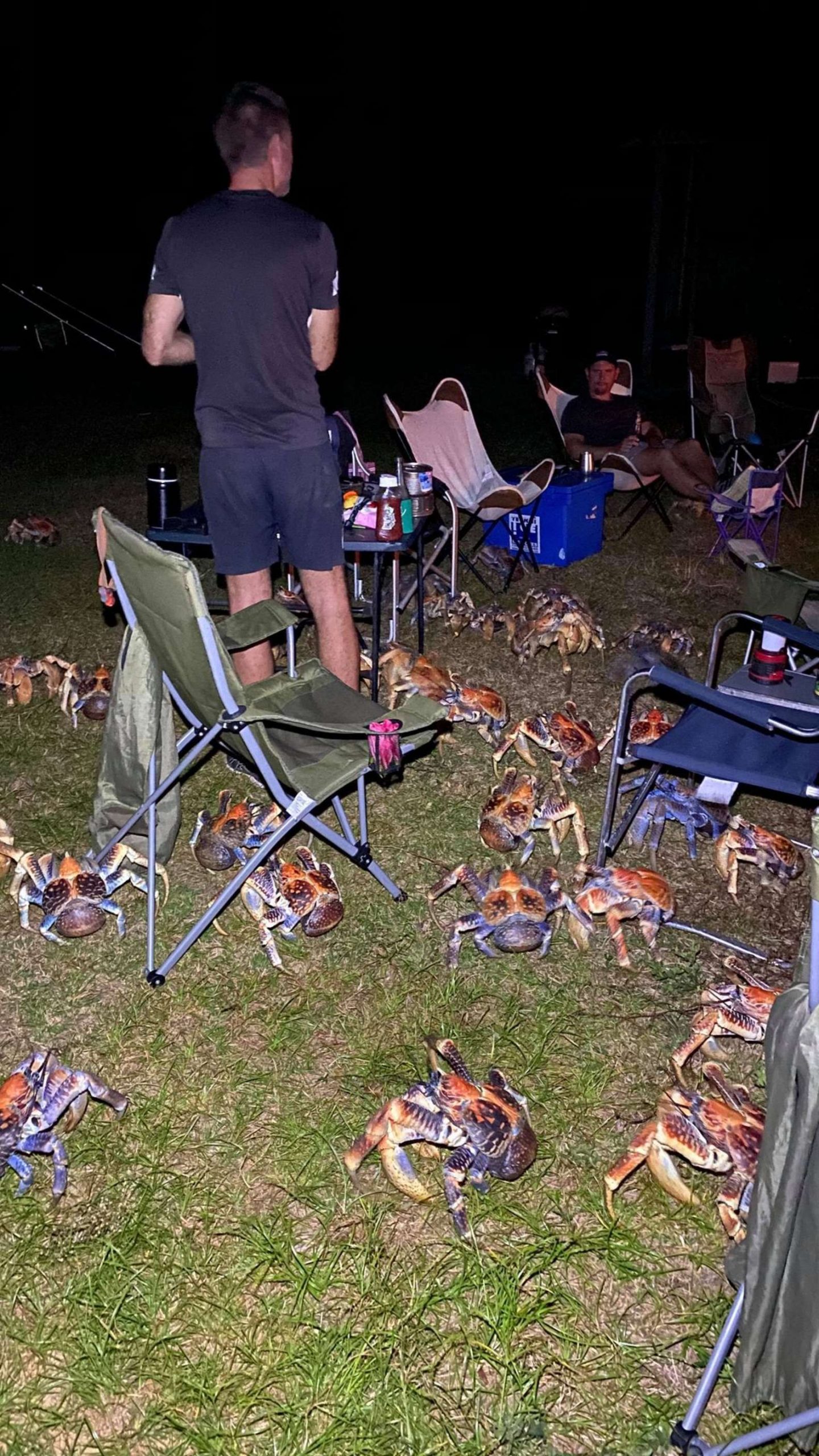 "We just lit our camp fire, and soon as we started cooking, the smell of the food attracted a whole huge number of robber crabs," the woman told The Dodo. "We were sitting down trying to eat our dinner and they were everywhere!"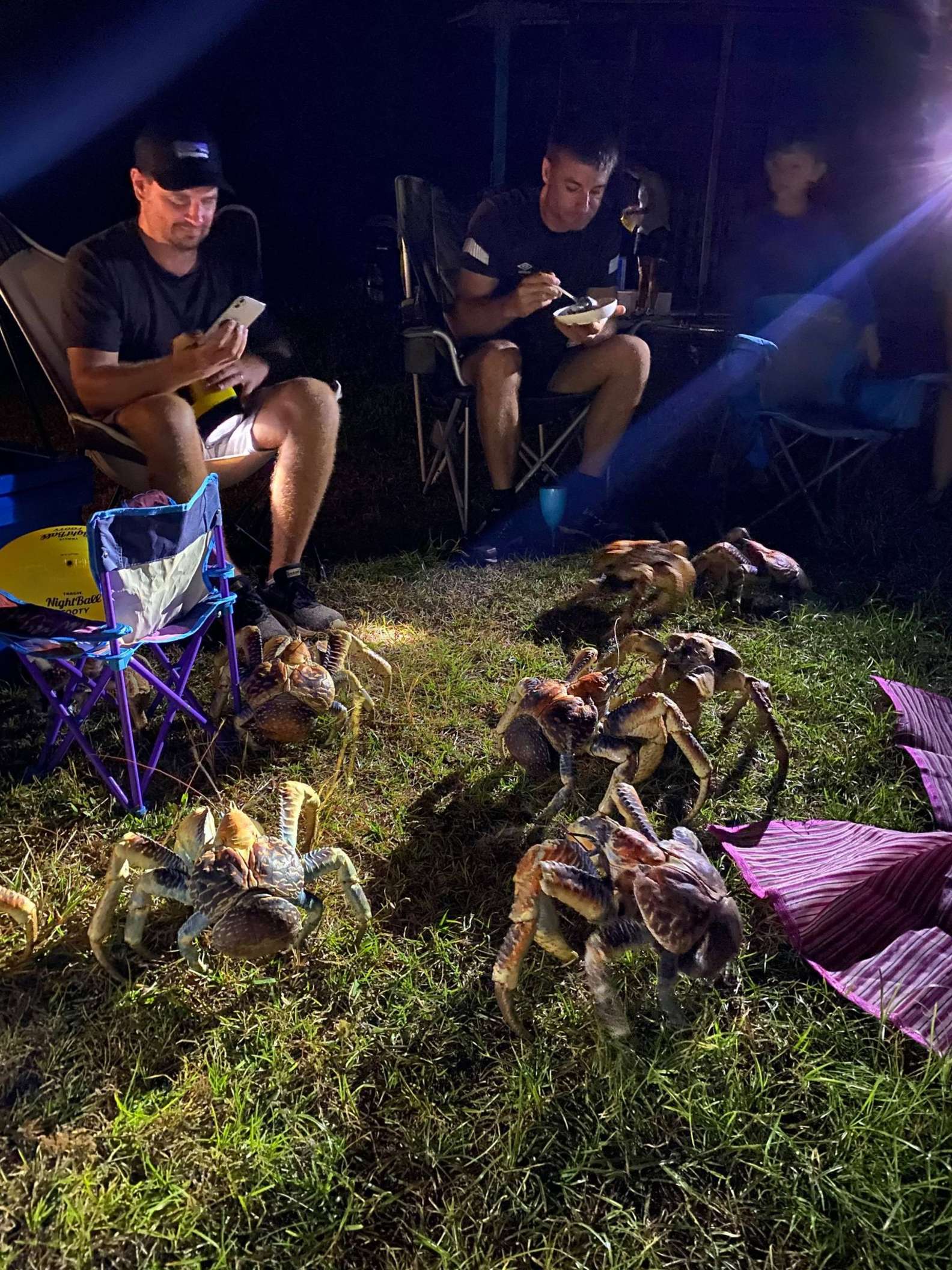 "My son counted 52 of them," Amy said. "Soon, they began scaling the table, and one even clambered onto the barbecue. We had been wise to set up our tents far from where we had feasted, but unfortunately, one of the families wasn't as fortunate."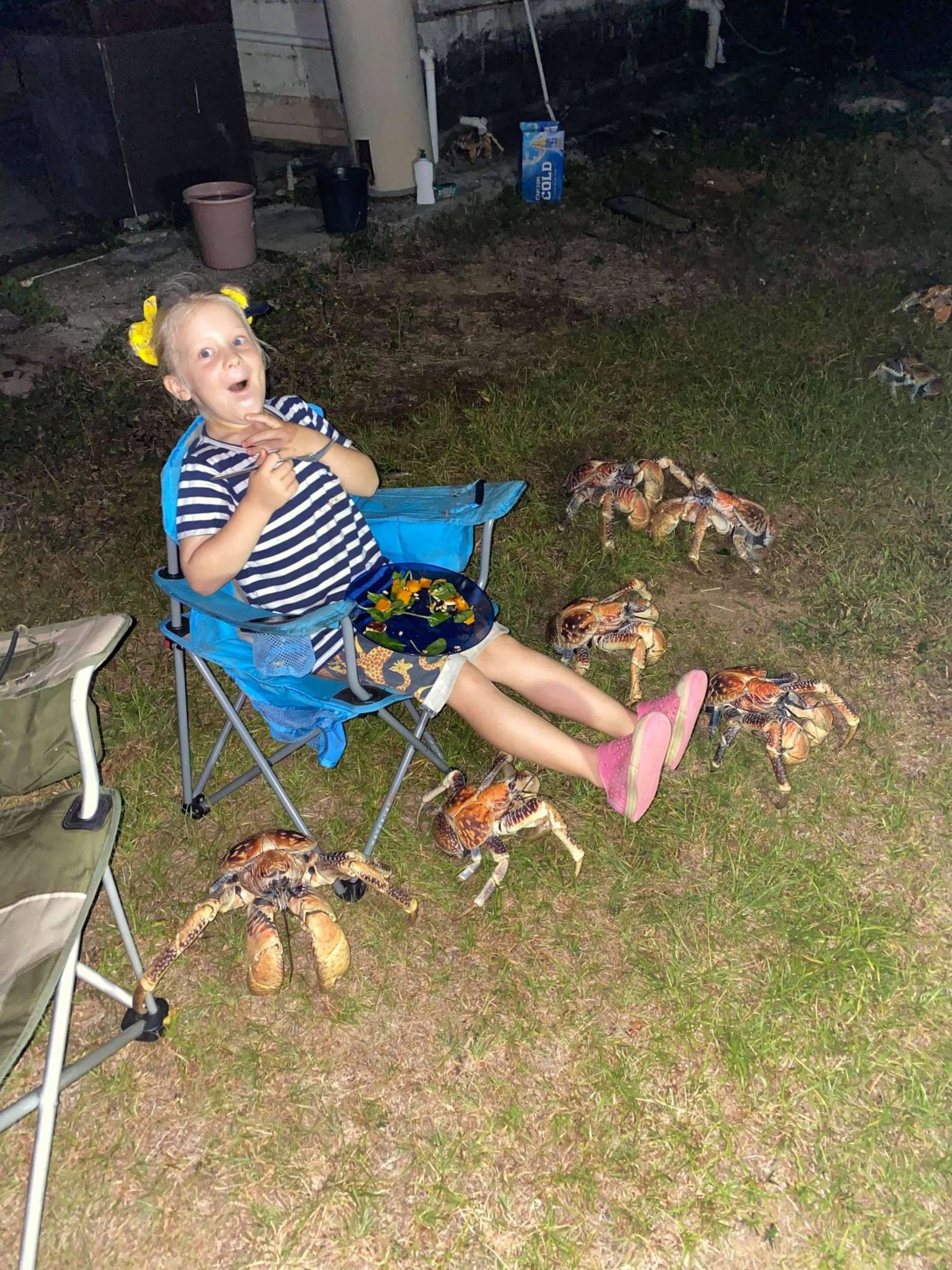 With a weight exceeding 8 pounds and a length stretching up to 3 feet, the coconut crab reigns as the largest land-dwelling crustacean on the planet. These creatures can live for over 50 years. It's worth noting that Christmas Island boasts the world's most extensive population of robber crabs.
"Christmas Island has the world's largest population of these gentle giants, which can live to be more than 50 years old," Parks Australia reports. "They are found in most parts of the island, usually sheltering during the day and venturing out at night or on overcast days."
Here you can watch the moment!