Dogs are not only extremely loyal creatures, but also such loving and gentle beings. And the animal kingdom showed, for so many times that when it comes to caring of those in need, nothing compares with a dog's heart.  Loryn is one these big-hearted doggies.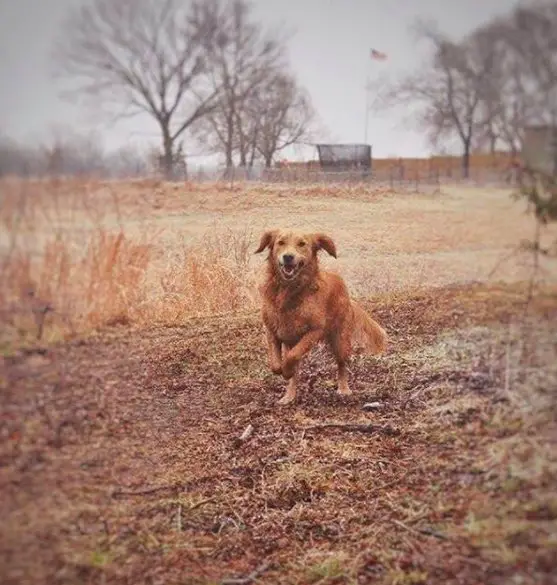 Loryn is a beautiful Golden Retriever who loves to cuddle everyone she meets. She's living at her family's farm ever since she was born, so being around other animals made her even more caring. Every time an animal at the farm needed comfort and love, the kind-hearted pup was always there.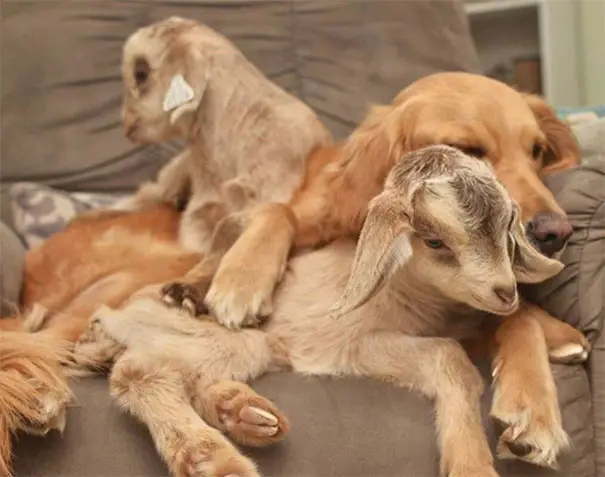 "She's around all the farm animals all the time, so she's seen it all," Andrea Holley, Loryn's mom, told The Dodo. "She is truly a mother hen and takes in every baby we have here as her own."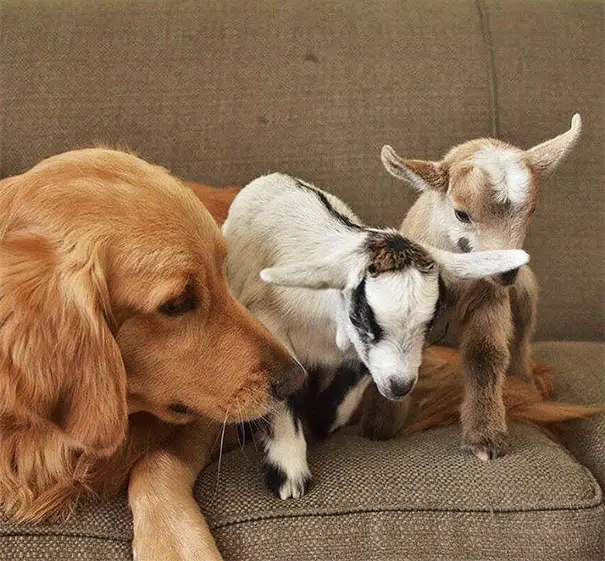 Therefore, when Andrea adopted a few baby goats and brought them to the farm, Loryn couldn't act differently. In fact, when she first met the cute little one's, the dog instantly felt in love with them. More than that, the farm'r newest members made the caring Golden Retriever to show off some motherly instincts, like she never did before.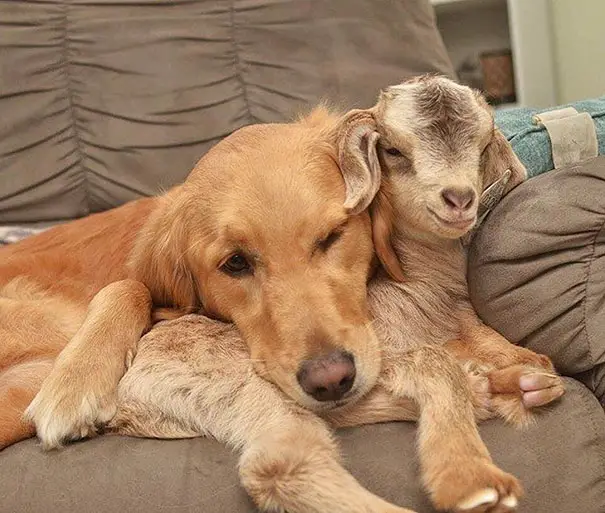 Loryn and the goats shortly became inseparable. And Andrea is sure Loryn thinks she's actually the baby goats mother. "She most definitely thinks they are her babies,"she said. The way she cuddles them, how she's taking care of them and the special bond they share, definitely shows that. "Goats are the most loving, easygoing creatures," the woman said. "They loved Loryn right away. They are together all day, every day."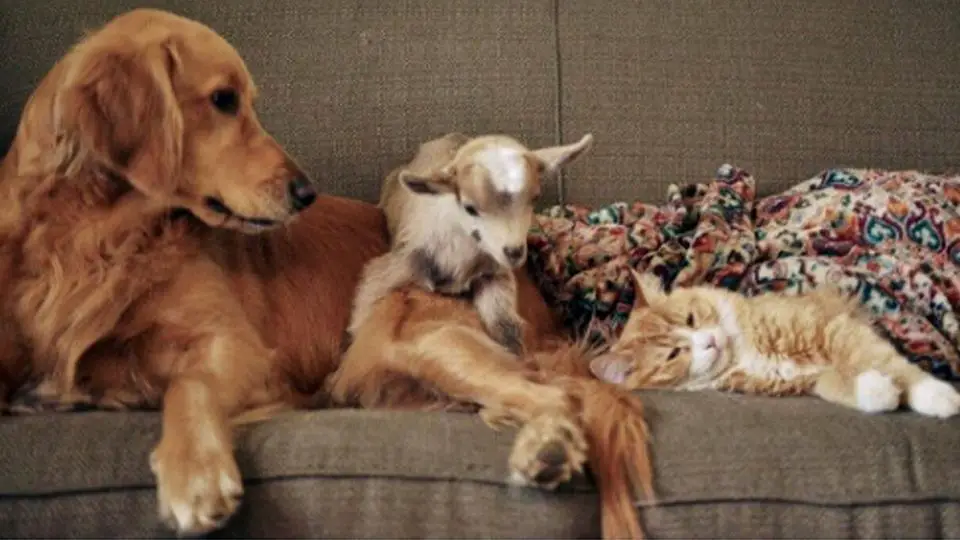 Now, thanks to Mia, Henry, Delilah and Daisy Mae and their adoptive mom, days at the farm are more animated. Andrea says the house is such full of life as it never was before. Loryn is not just providing them all the love and comfort they need, but she also plays with them all day long. And chasing around each other seems to be everyone's favorite activity.
h/t: thedodo