A young real bear has been recently captured on camera enjoying a bath in a pond, with a stuffed bear he just found. The sweet footage is winning hearts all over, but the animal's story is even more heart-warming!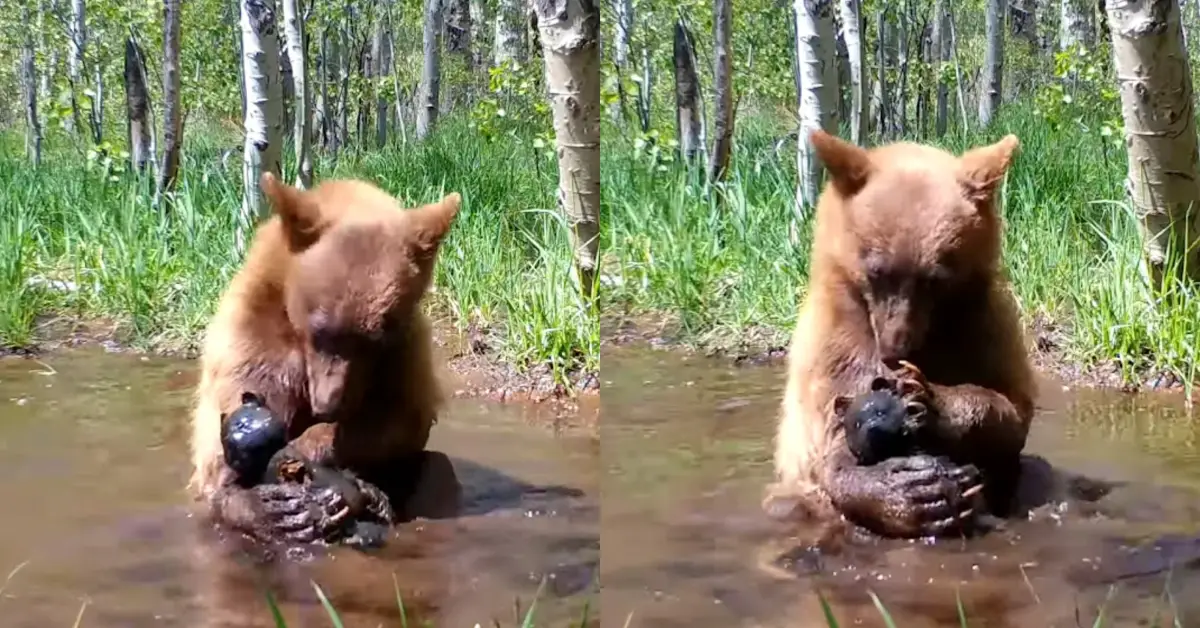 Tamarack is an orphaned bear, who was rescued a year ago from the California wildfires. Back then, he had some serious injuries, as his paws were all burned. He received medical treatment at a wildlife care facility, but no one ever knew if he fully recovered, because he escaped. But almost one year after, Tamarack proved the world he's actually more than well!
The bear was recently caught on by a trail camera, having a pretty unusual routine. Tamarack was spotted playing with a bear toy in the South Lake Tahoe, California. The sweet moment was initially shared on Instagram by the wildlife enthusiast Toogee Sielsch!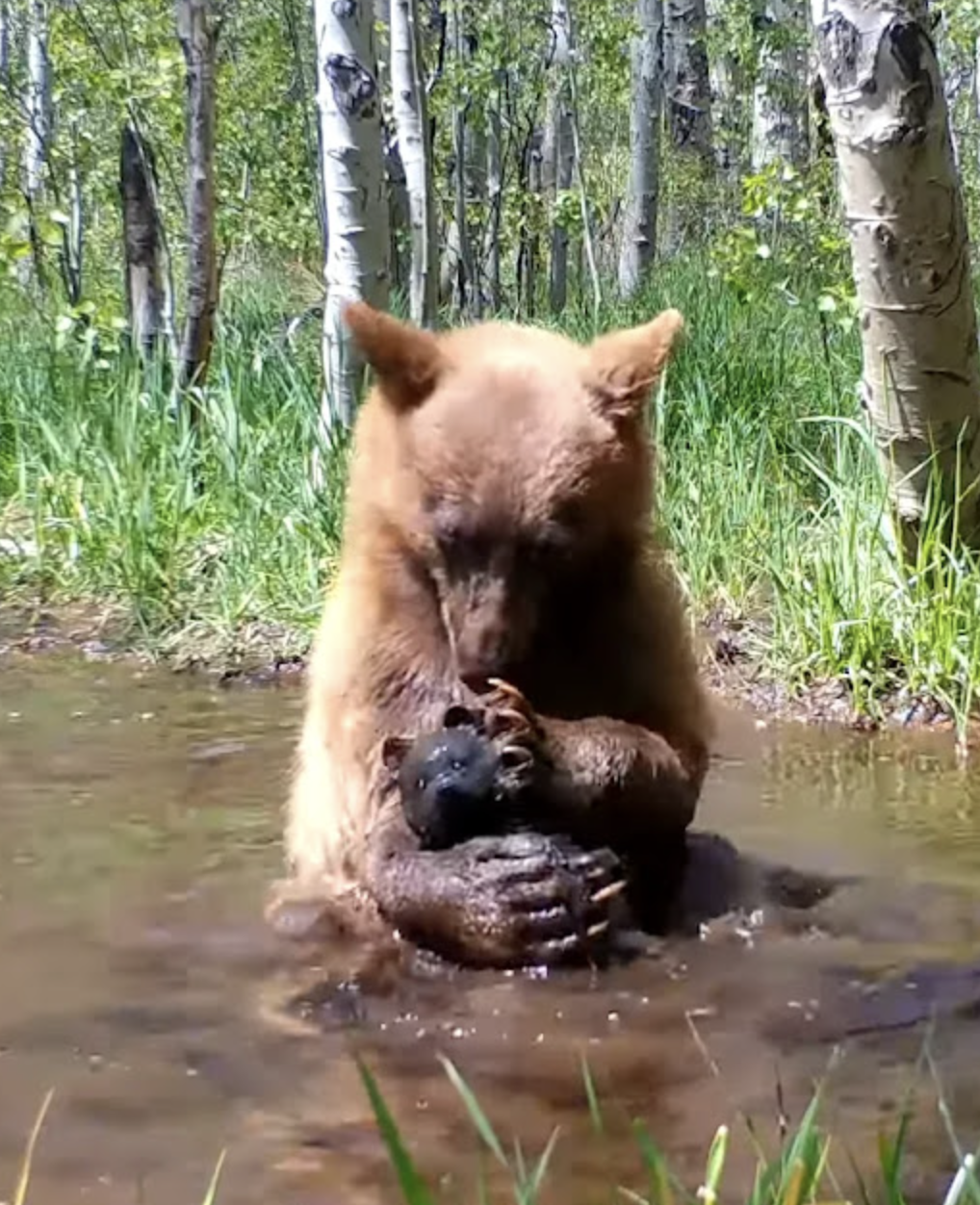 "No idea where that bear bath toy came from, maybe he poached it from a nearby apartment complex," Sielsch wrote in the description of the video he shared nearly a week ago. "In the photo you see his burn scars on his toes. Those toe pads should be the same exact color as the pad on the bottom of his foot."
You can watch the moment here:
 

View this post on Instagram

 
Since the bear's escape, Toogee Sielsch has recorded him on cameras located throughout the woods near his home. Now, it's pretty clear that he's doing well, and he's happy.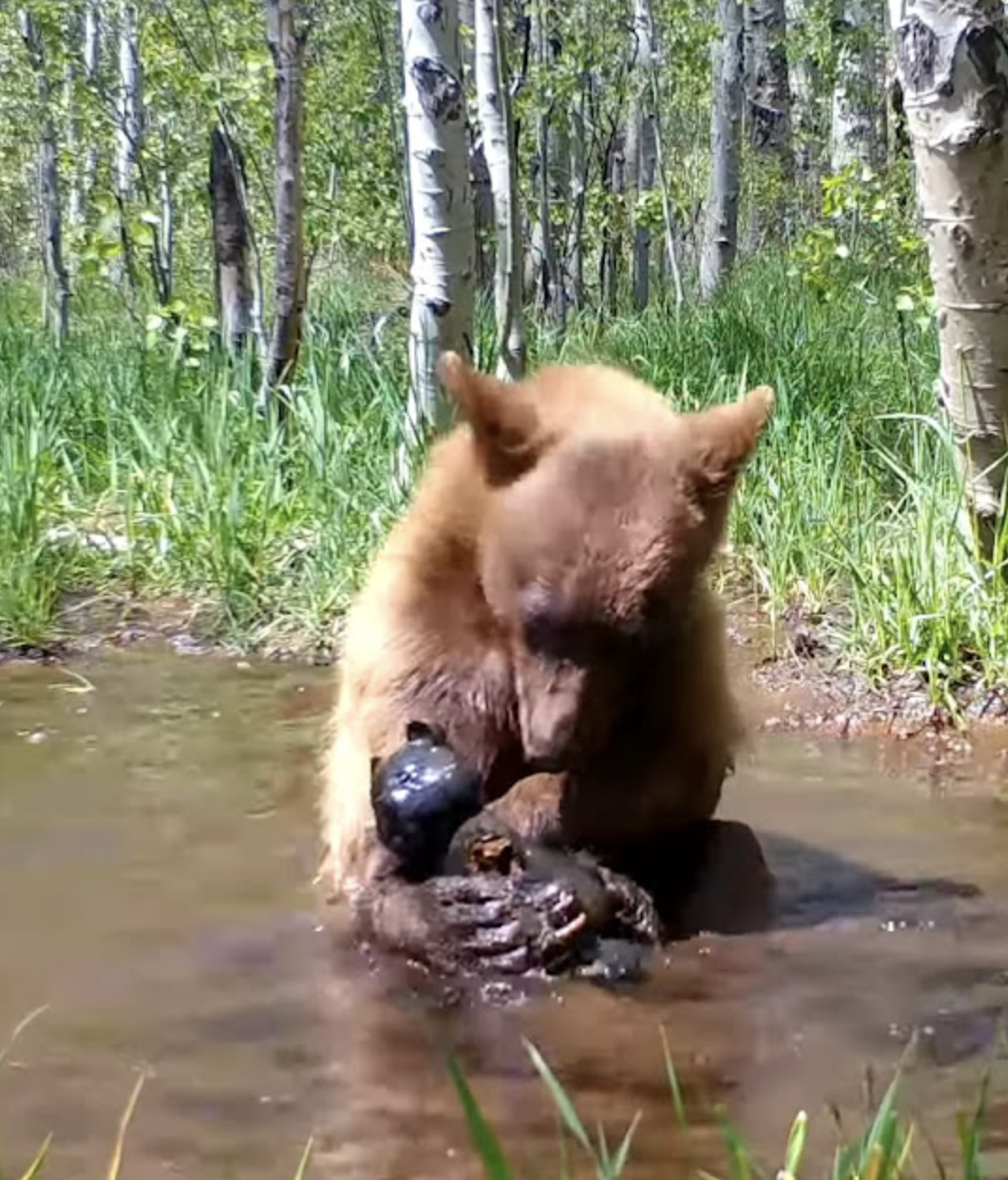 Sielsch and the volunteers at the care facility from where he escaped, feared that Tamarack won't survive in the wild, giving his injuries. But now, they're extremely happy to find out the bear made it through.
"It makes my heart very happy to have watched his progress against all odds as an orphan," Sielsch told THE DODO. "It shows just how tenacious wildlife is when it comes to survival."
Here's the video of Tamarack playing with his 'new friend!'