A woman got the experience of her lifetime while swimming off the coast of New Zealand. She was enjoying her training when all of a sudden three killer whales got almost too close for comfort. The moment was accidentally caught on by a drone by Australian tourist Dylan Brayshaw, and it is noting short of spectacular.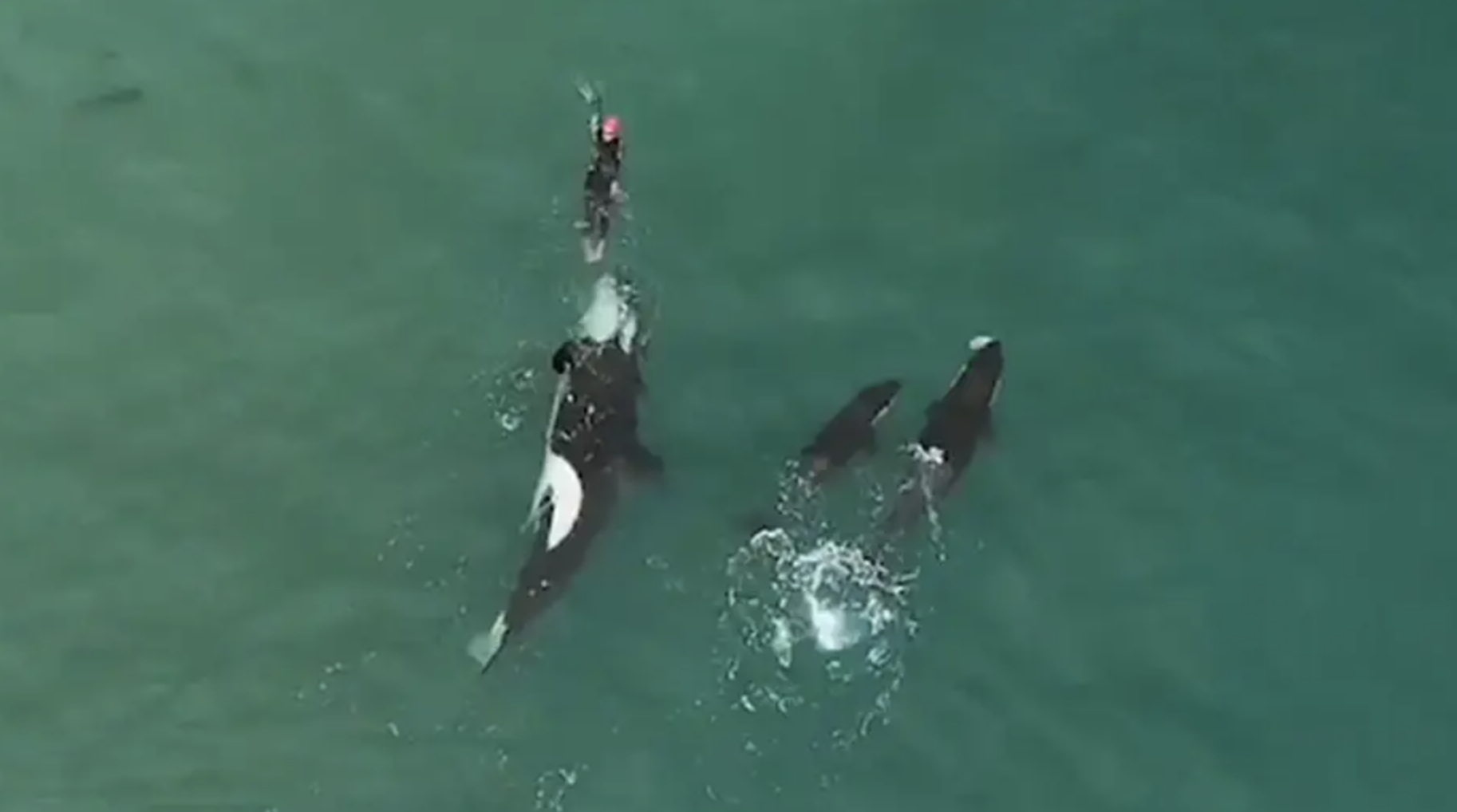 Judie Johnson – an experienced swimmer from Hahei, New Zealand – went to a swimming session off Coromandel coast. But what she initially thought to be just a regular day at the office, quickly turned into hair-raising encounter for the woman, as she found herself circled by a pod of orcas.
The swimmer initially thought there were dolphins, but soon as she realized she has to deal with orcas, she got scared and swam back to shore!
"There was a shape that went under me, like a huge shape and I thought [it was] dolphins and I was quite excited, and then I saw the great white color on the back," Judie told New Zealand news outlet 1News. "I was also thinking they eat seals and I'm in a black wetsuit."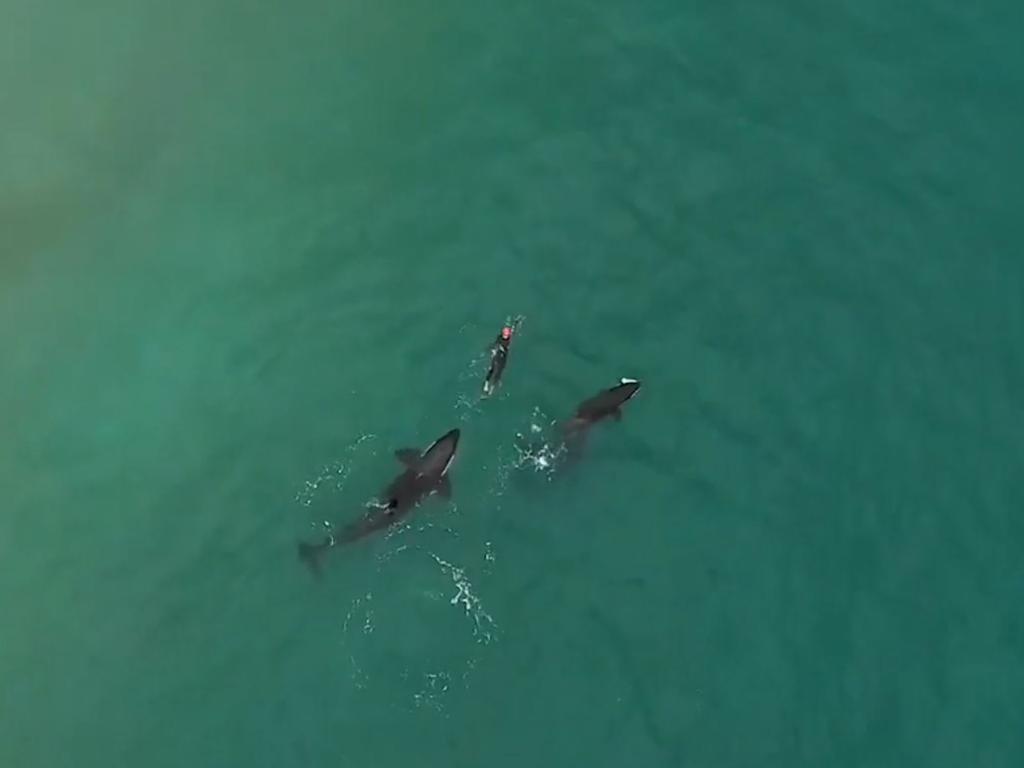 After a short break on the beach, Judie came into her sense and she decided to go back into the water. As she expected, the three orcas were still there, and they immediately joined her. But this time she put aside her worries and enjoyed the rare experience.
"It was so different to anything that's happened to me before, and I thought, no, this is a life-changing experience," she said. "They were as interested and curious about me as I was about them."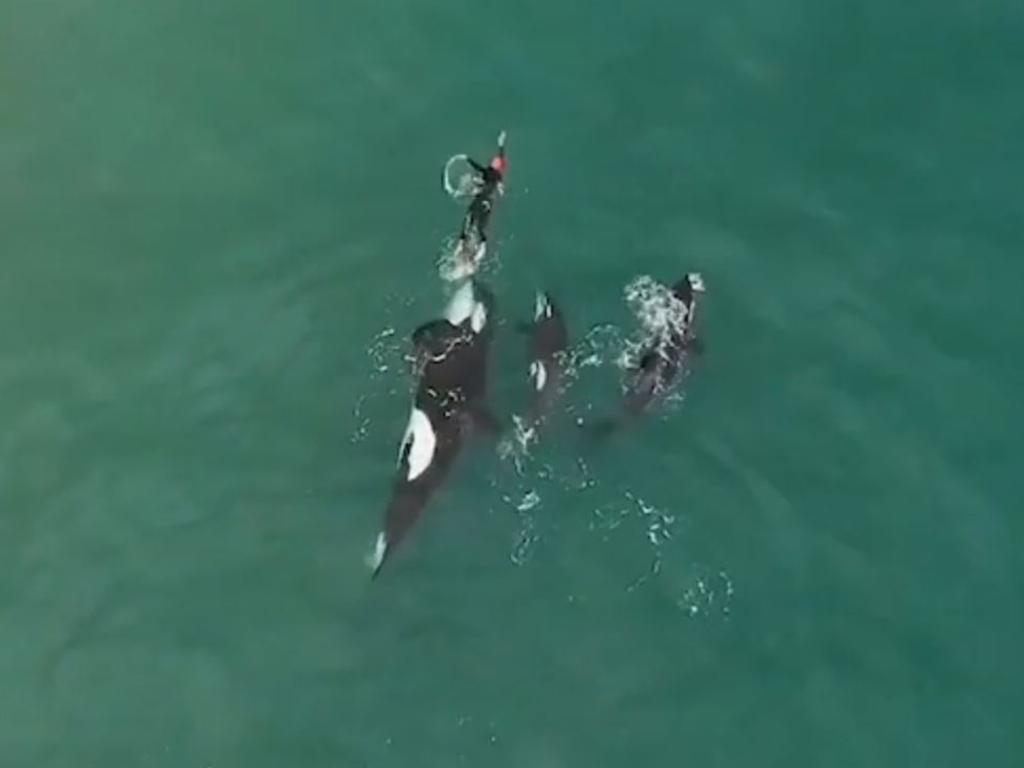 Judie's unexpected experience was caught on by drone, and the footage went viral online. The drone owner, Dylan Brayshaw was also impressed and surprised by the moment. Speaking for local media, he called the experience a "truly amazing" one.
"The orcas circled her and she got quite the fright," the man said. "She then got out the water as she was only a few feet from shore. Then to my surprise she got back into the water and swam back towards the pod…I launched the drone and filmed from a fair distance away making sure not to disturb the pod of orcas. What I witnessed was truly amazing."
Watch the spectacular footage below!