After finding himself all alone into this world, a tiger cub learned himself why dogs are called men's best friends. The tiny wild kitten got rejected by his mother, shortly after birth and his life seemed hopelessness, but everything have changed when he met the friendliest puppy in the world!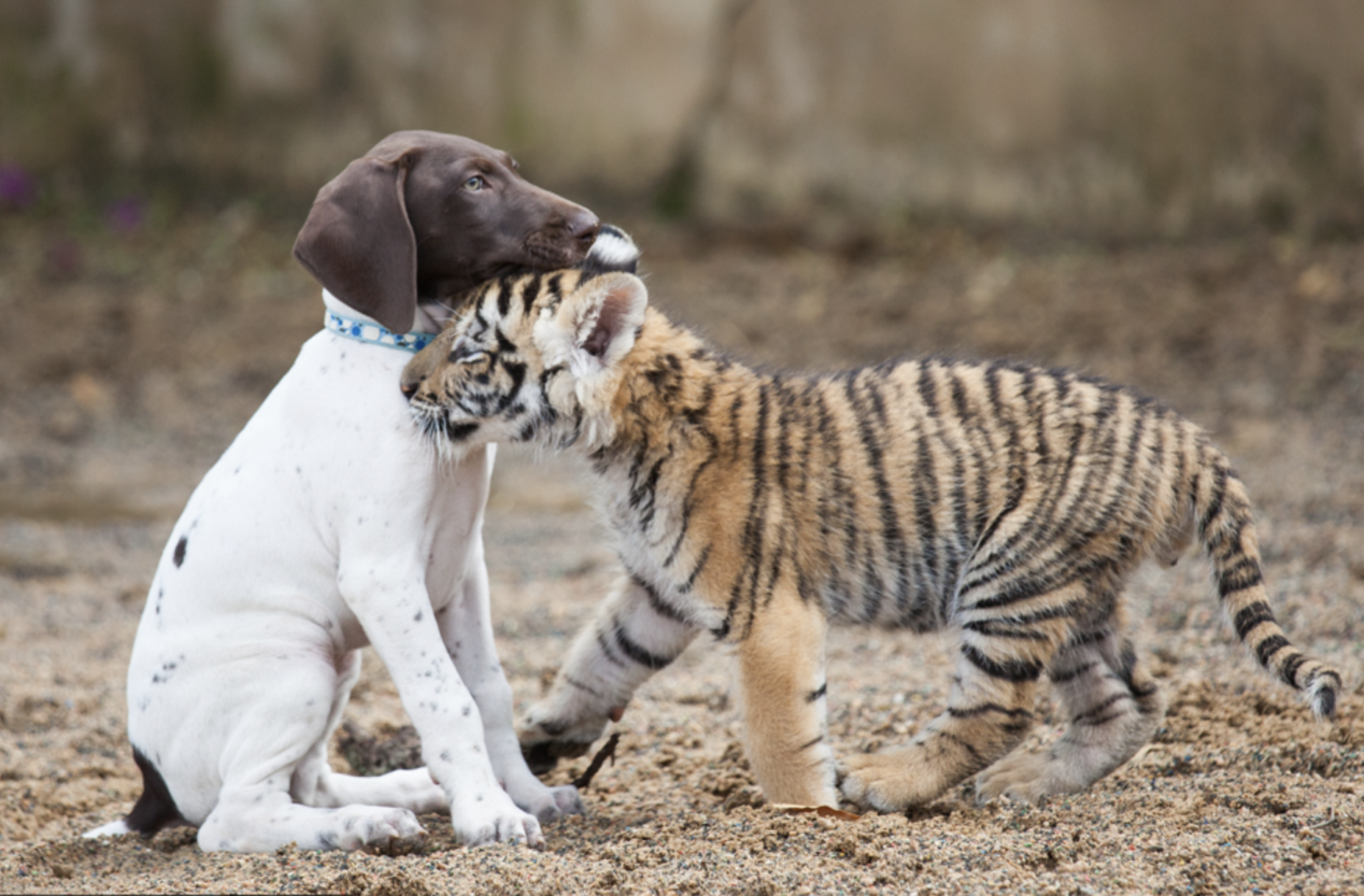 Hunter – an adorable Bengal tiger cub – was rejected by his rescue mom, shortly after birth. The tigress was kept in captivity for a long time, before being rescued and brought to the Farm Inn Wildlife Sanctuary in Pretoria, South Africa. But unfortunately, as it frequently happens to captive wild animals, she lost her motherly instincts, making her cub's life even tougher.
"We believe that Hunter was born at a time when the female must have felt compromised in some way as she rejected him," said Anthea Michaletos, volunteer at the Farm Inn Wildlife Sanctuary.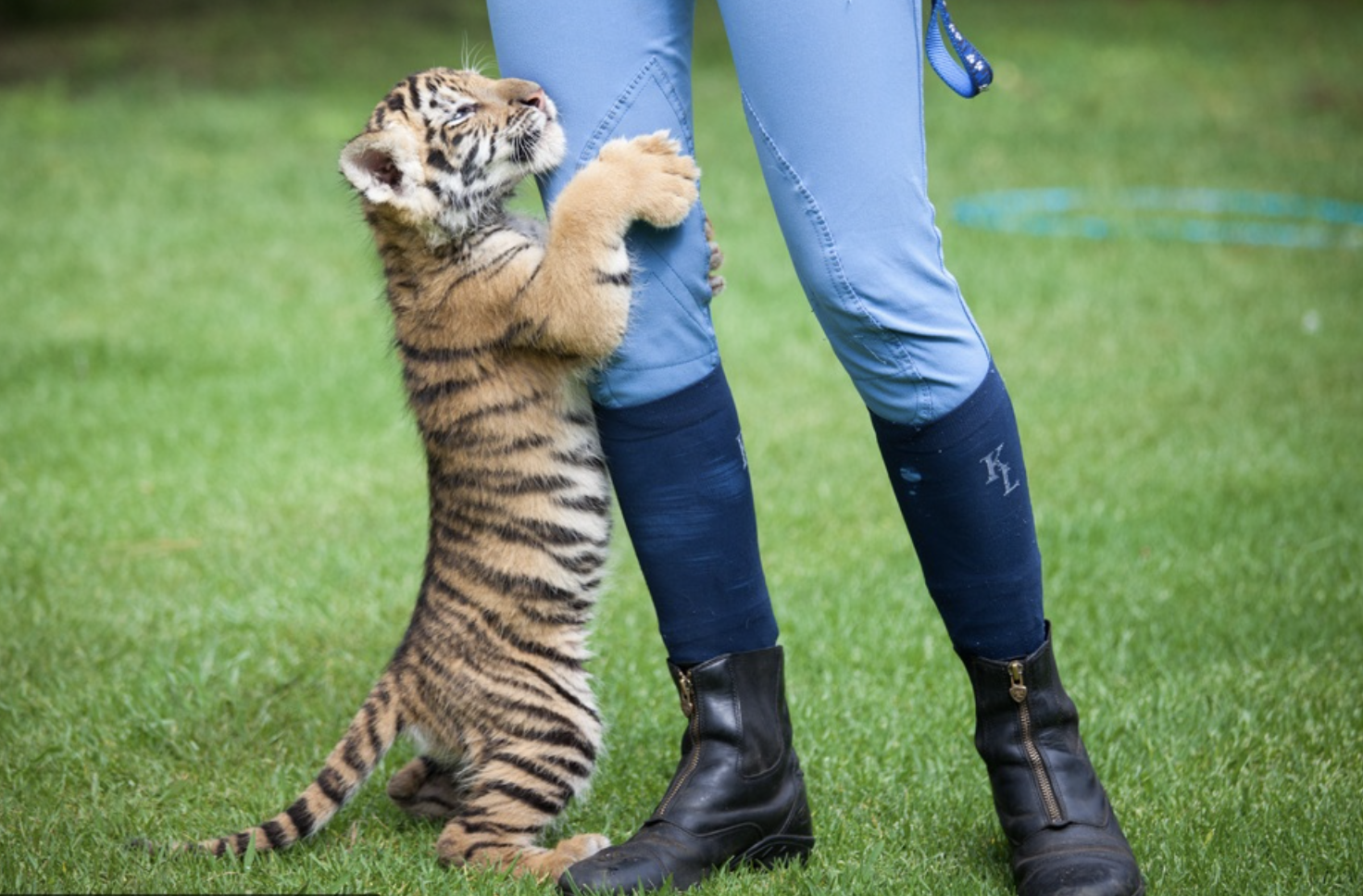 Everyone at the sanctuary feared that little Hunter won't survive without a mother to keep him warm and care for him. But they were all wrong, because the helpless tiger started to thrive soon as he met Chelsea – a friendly German Pointer.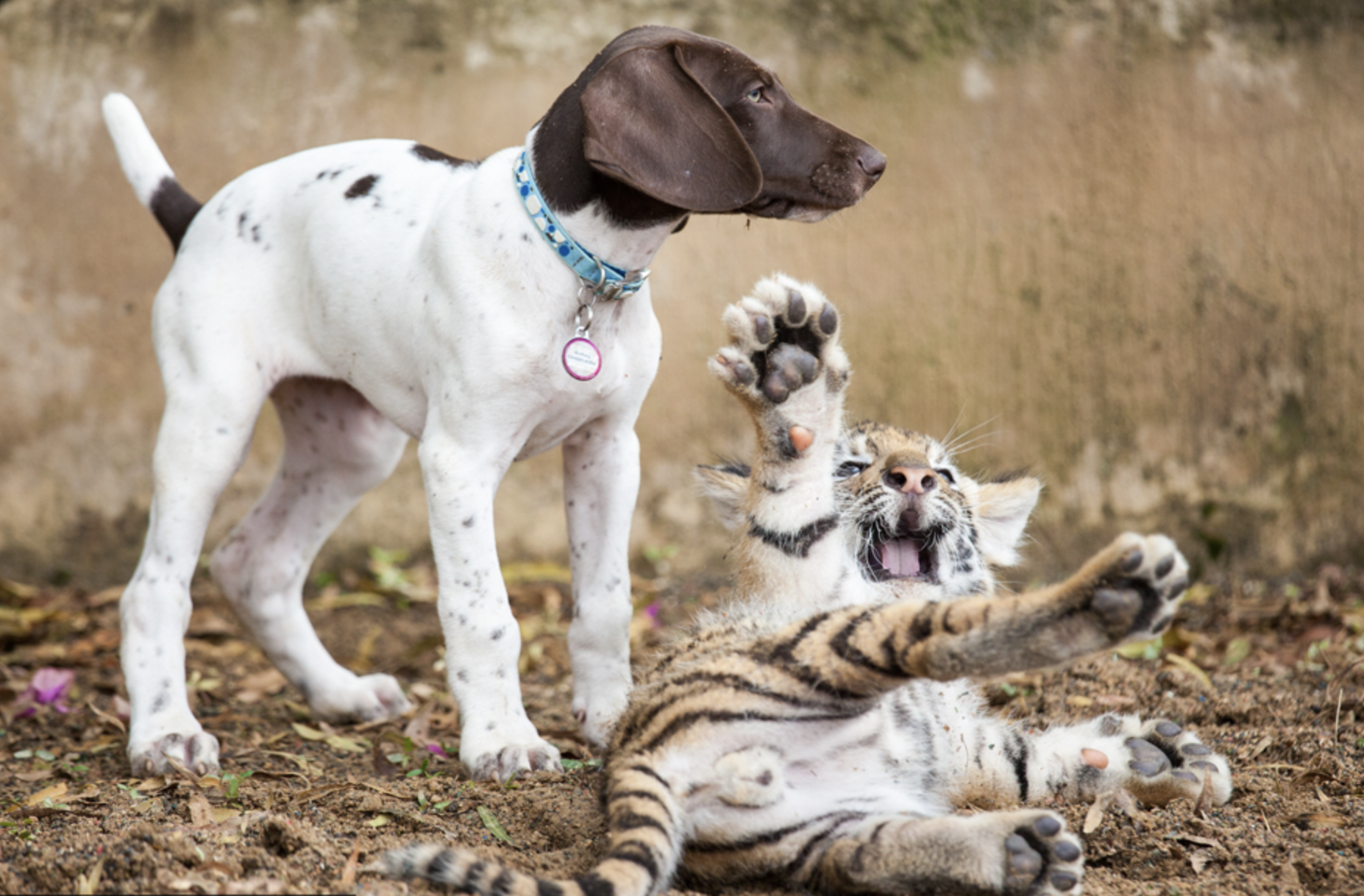 Despite the huge differences between the two animals, Hunter and Chelsea quickly became inseparable friends, and that only brought joy into the volunteers' hearts!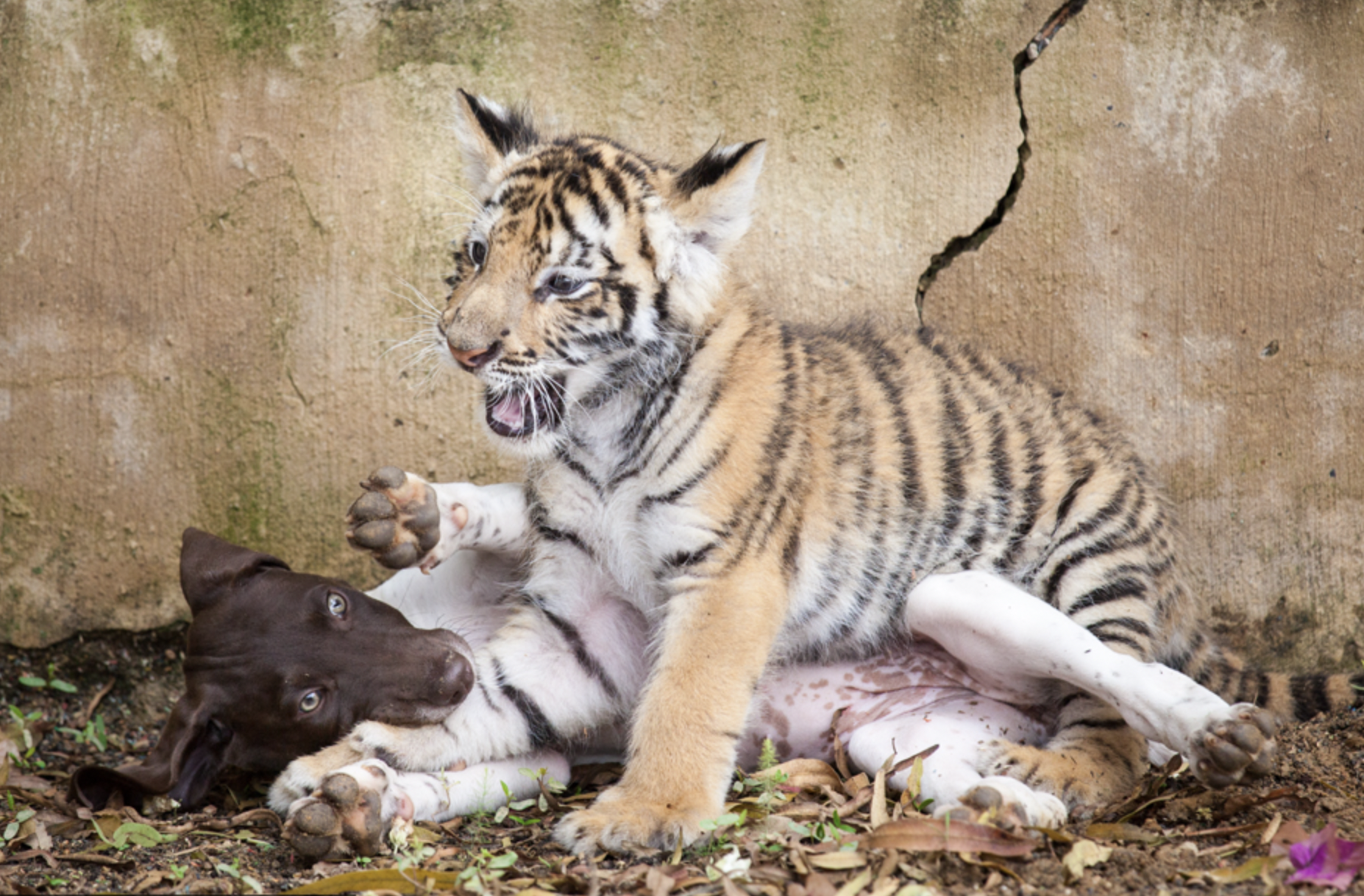 "In the mornings when I take Chelsea out, she will run to his cage and greet Hunter," Anthea said. "There is a lot of wrestling involved, she[Chelsea] pushes him over and then he jumps on her. To have a four legged friend is very helpful [for Hunter] because he can play in the same way that he would with another litter mate. He was the only cub in his litter, so it is extremely important for him to have a friend."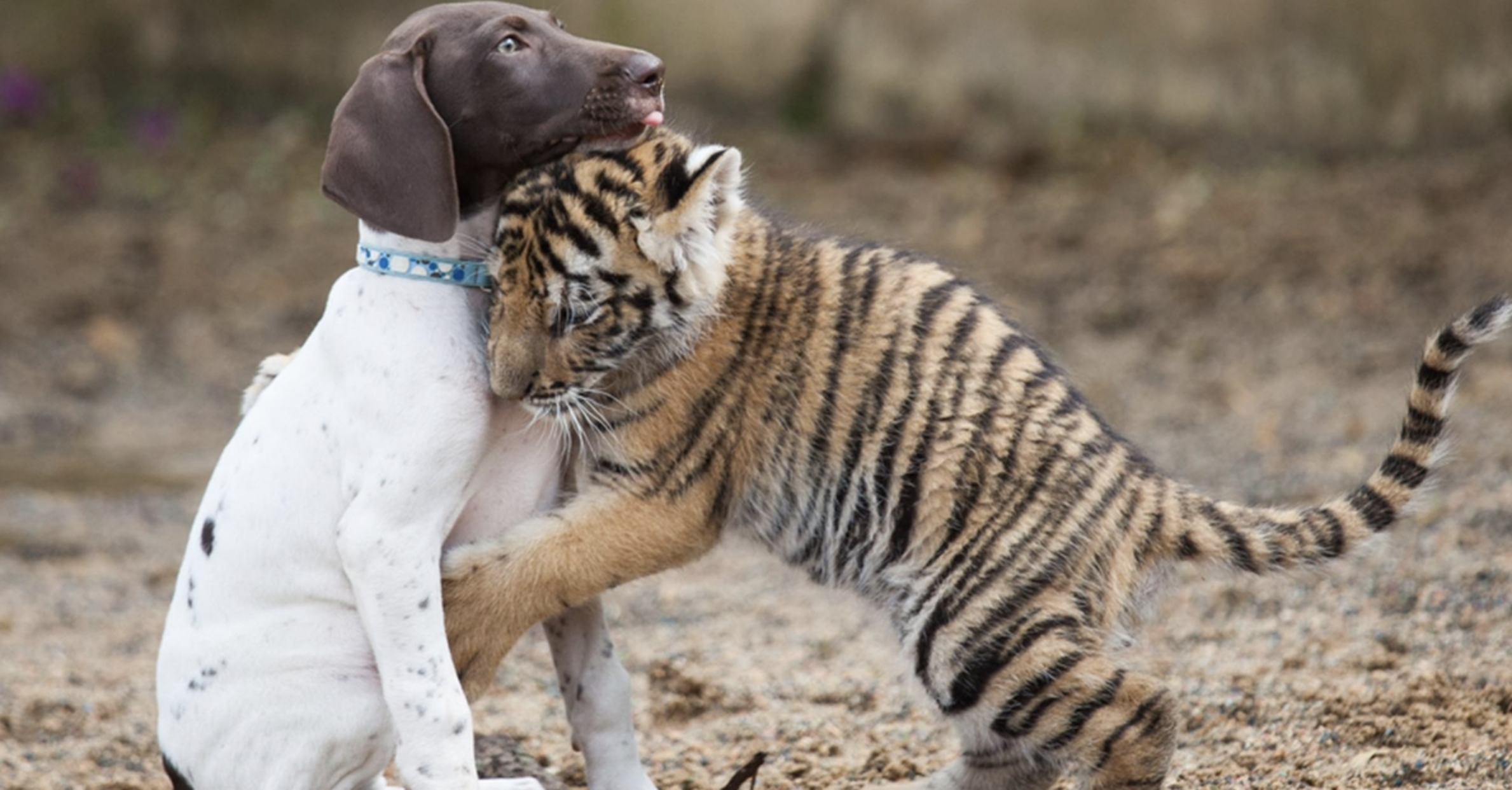 Chelsea and Hunter are other great example of unlikely friendship that help animals thrive and beat the odds. However, this beautiful bond won't last forever though, or at least that's what Anthea said, as it could be dangerous for them to play together when Hunter will reach the age of 6 months. But I won't bet on that since the animal world never cease to amaze us with their incredibly odds friendships!
Watch these two friends playing together in the video below!