When this Wisconsin family went on a fishing trip, they all hoped for a relaxing day. But little did they know by the end of the day, they will all be hailed heroes for saving the life of a young bear.
Brian Hurt, his wife Tricia and their son Brady were fishing on the Marsh-Miller Lake, when they spotted something unusually big struggling to swim on shores. They immediately approached it to investigate and couldn't believed their eyes when realized it was a massive bear in desperate need of help. The poor animals had his head stuck in a plastic bin and he was barely keeping his head afloat.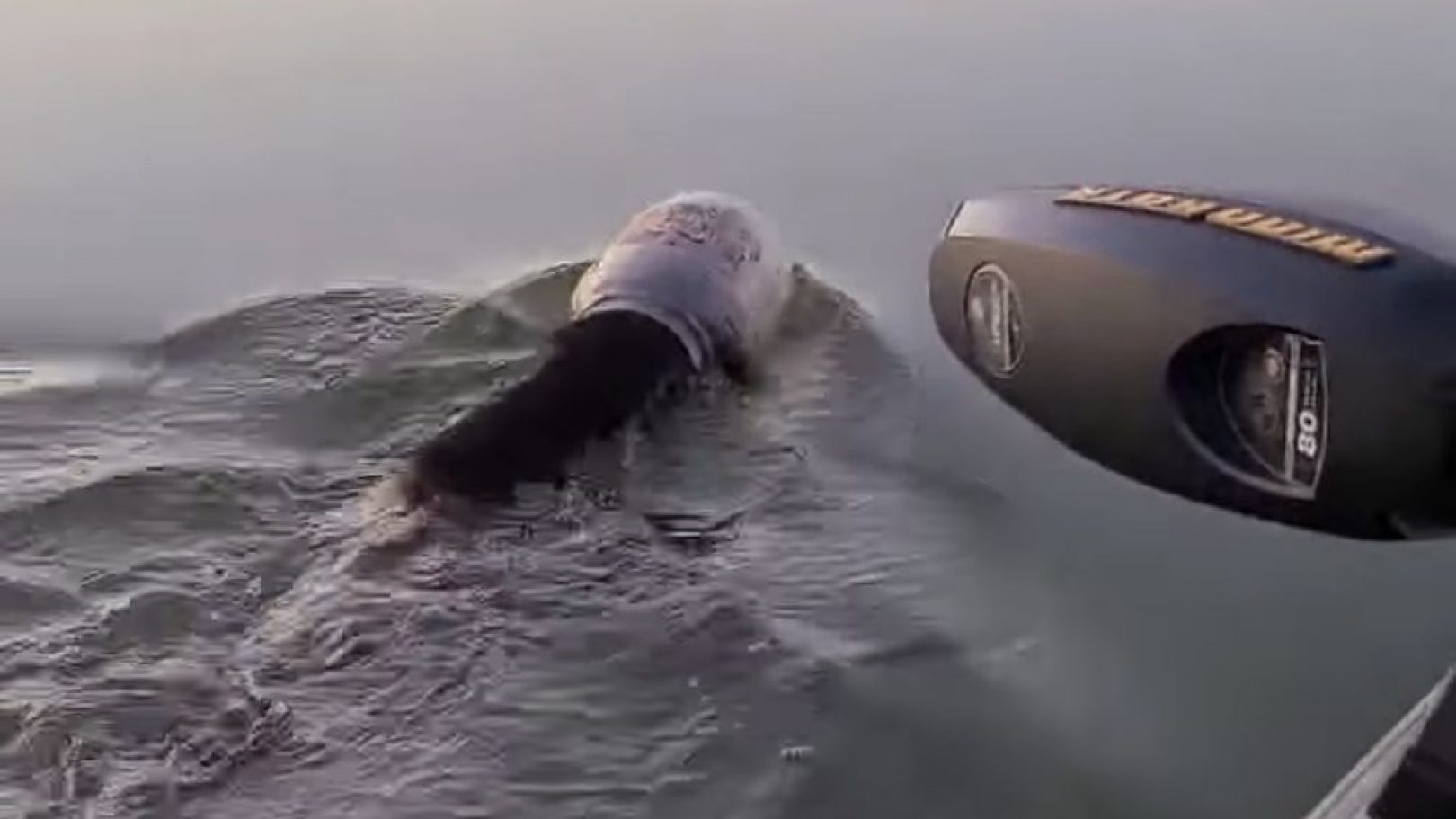 Then boaters knew they had to do something, because otherwise the bear would have drown. So they put their lives on the line to save the helpless animal. "He would not have made it to shore, I am pretty sure of it," Tricia told CNN. "We knew we had to do something. It was really huffing and puffing."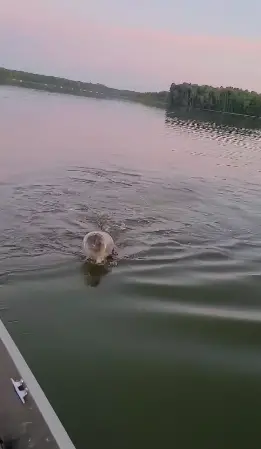 The Hurts quietly approached the confused animal and when they got close enough, Brian put his hands around the plastic jar from the bear's head and pulled it off. Yet, it required a second attempt to completely release the bear. When found himself free, the poor bear started to swim to shores, to the family's joy!
The dramatic moment was caught on film by Brian's wife, who eventually shared in on Facebook. It quickly went viral! "We were so excited," she said said. "We did our good deed for the day…and it felt good to help the poor bear. You don't like to see animals struggle. We wanted everyone to know that the bear was OK."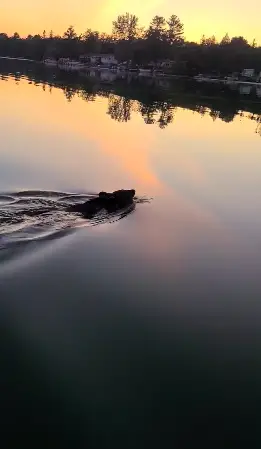 "Never dreamt we would ever do this in our life time," Tricia wrote on Facebook. "Out on Marshmiller Lake yesterday with Brian Hurt and Brady Hurt when we spotted this poor bear. He made it to shore after all that."
Watch the heartwarming rescue bellow!