Dogs are know for their incredible loyalty, but the way this Golden Retriever showed her faithfulness to her family is something impossible to describe by words.
The one-year-old loyal puppy from China, went on a tireless search – all by herself – in a desperate attempt to find her family, after the owners temporary left her into a friend's care. Though she got some serious paw injuries along the way, caused by the rough terrain, that didn't stop Ping An to walk over 62 miles for nearly 14 days to reunite the people she loves.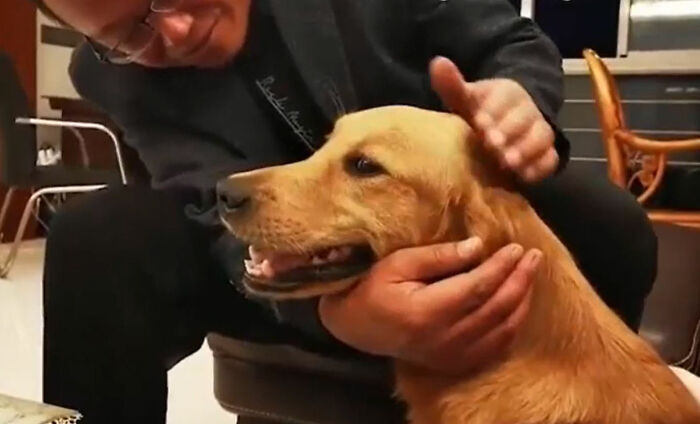 Although she found the way to her hometown, the exhausted dog eventually got lost and she had been eventually rescued by a group of workers who spotted her in front of an office building, in Qidong city. According to a local newspaper, the men somehow managed to track down the owners and they happily reunite after.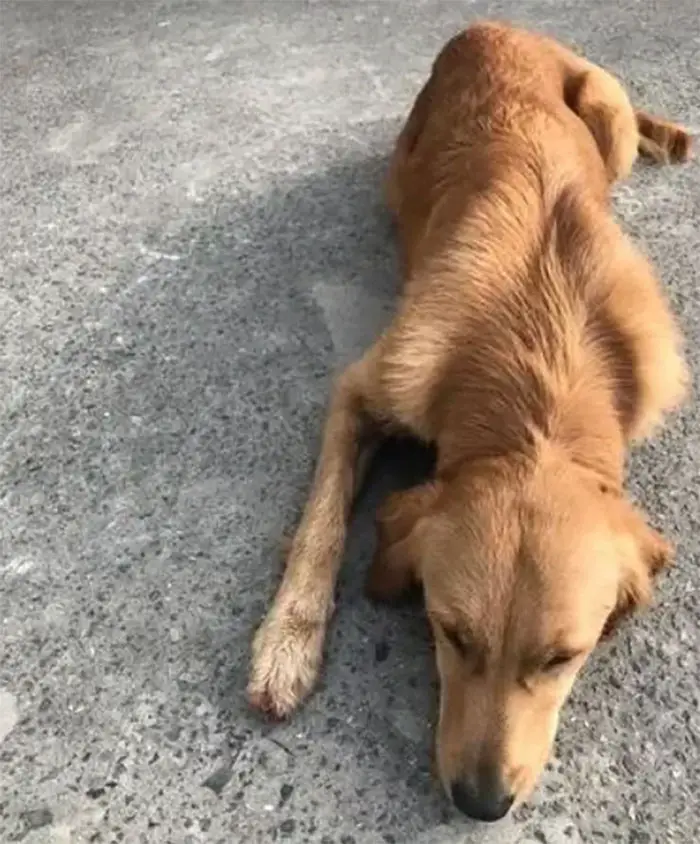 Since they have planned to renovate the entire house, this young family from the city of Qidong, eastern China, asked one of their friend who lives 62 miles away, to look after their Golden Retriever, during this time. But they have been both in tears, when their buddy called them after nearly four months to inform them that Ping An is missing.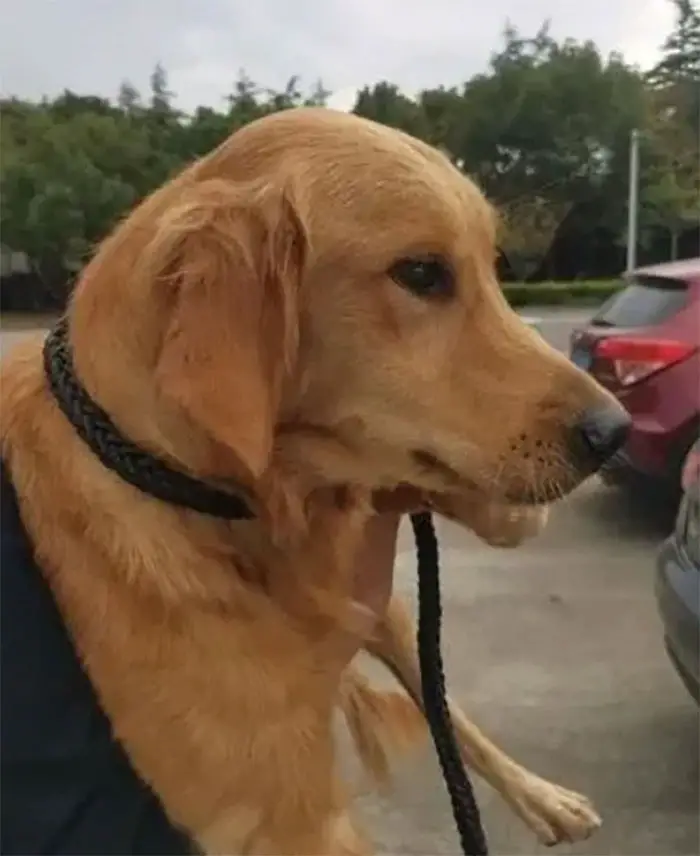 Heartbroken, the owner thought they have lost her for good, but little did they known their Golden Retriever got home sick and fled to search her family. But after two weeks and over 62 miles of walking, the dog was found confused and very sad she wasn't able to find her family, in front of a building. Thankfully, some caring workers spotted Ping An and after they grabbed some photos of her, they shared them on WeChat, a popular Chinese app, hoping to locate her family.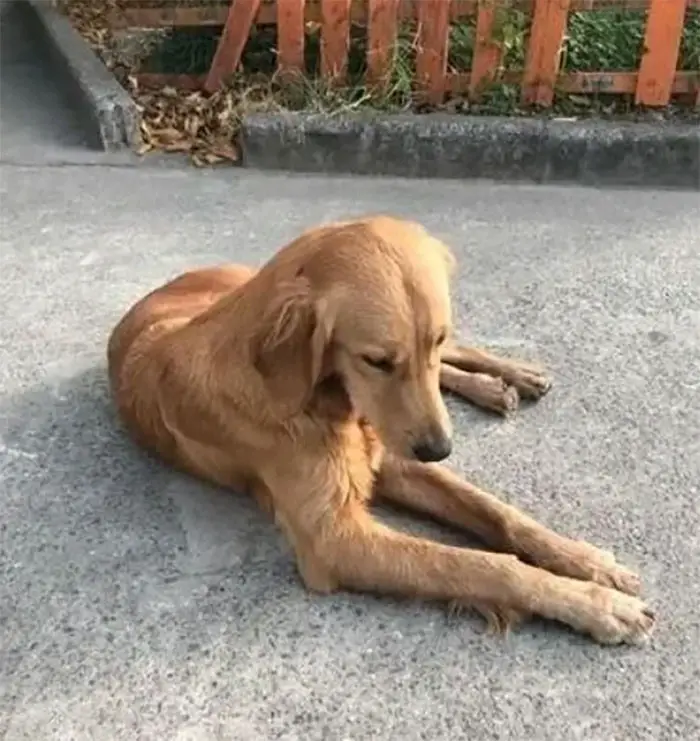 The post gained popularity really fast and in less than a day, the loyal Golden Retriever reunite her parents in a very touching moment. The owners were extremely happy to reunite their puppy and they promised they will never leave her again.
"Ping An, you've worked hard," the man said. "You just stay home from now on. [We] would never send you away."
h.t: BoredPanda