Even although, the animal kingdom frequently surprises the world with unlikely friendships, this story is by far the most inspiring one.!A dog that sadly lost his eyesight counts on his lifelong cat friend to explore the world. As life wasn't tough enough for this duo already, the two ended up into a shelter, surrendered by the owners. However, their emotional story has the happiest ending!
Spike, an 8-year-old dog got some complications with a cataract and his life was in danger. Fortunately the vets saved him, but sadly he lost his eyesight. Nevertheless, the poor dog found support in his best friend Max – an 8-year-old cat. But the caring feline proved he is not just a great companion for the blind dog, but also his guidance through the world.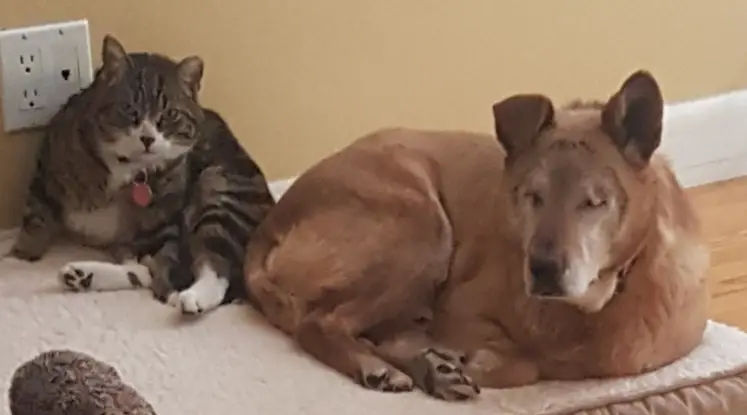 Life got even more complicated for the two very best friends, after their owners decided to give up on them earlier this year. So the two ended up at the Saving Grace Animal Society shelter in Alberta, Canada. Soon as they got here, everyone at the shelter was surprised by their incredible bond. Though they haven through a lot together – as the previous owners kept them mostly outside in the cold – they never abandoned each other.
"Max just provides a level of comfort and support for him," Amanda McClughan, volunteer at the shelter told CBC News. "He can smell him, he can feel him, and so it's kind of a way to bring his stress and his anxiety down."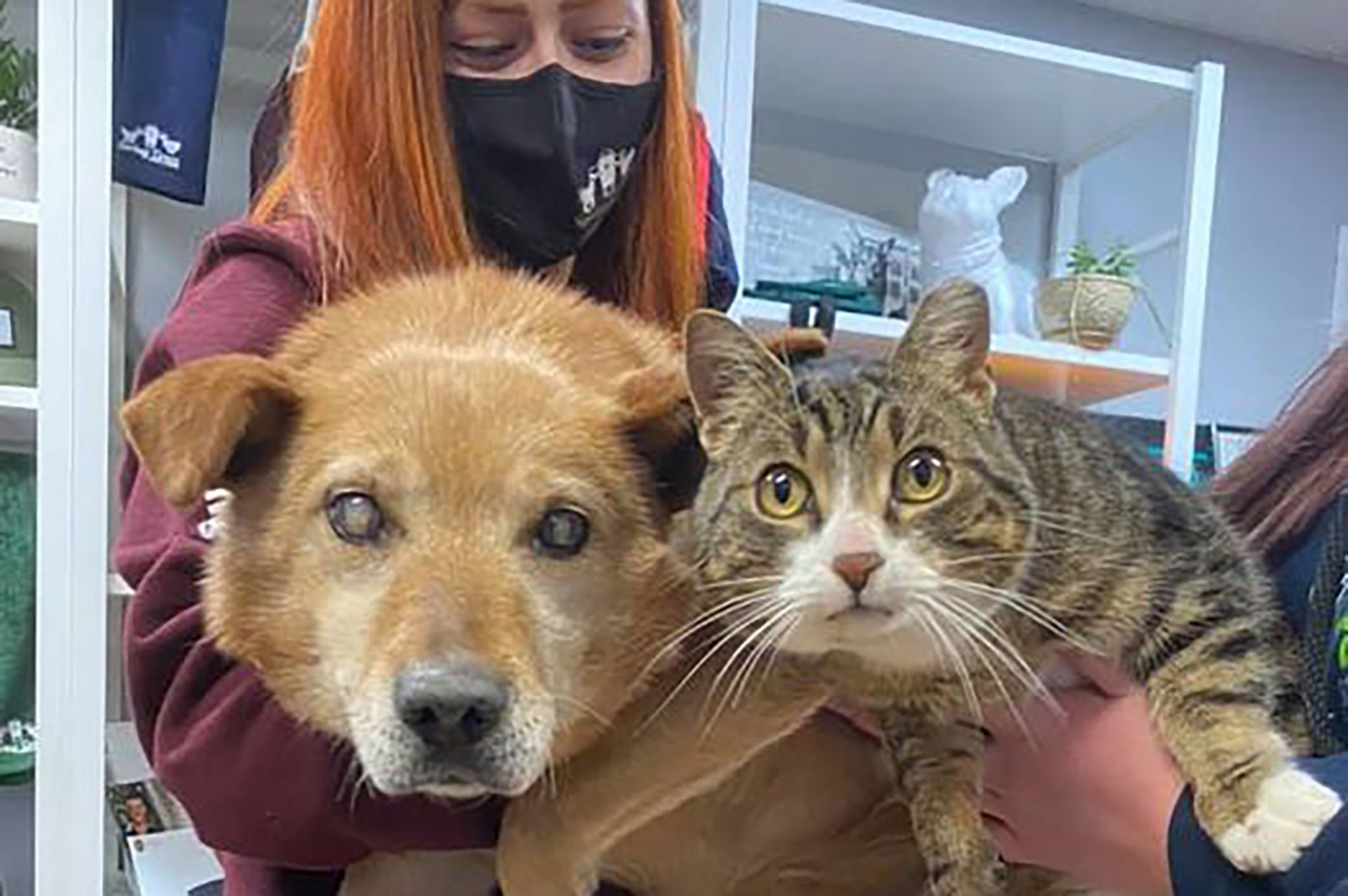 Since it was more than obvious for everyone, this unbreakable pair just can't be separated, the shelter hardly tried to find a family willing to adopt them together. Taking Facebook, the shelter wrote:
"Max is the yin to his yang," the post read. "He is the constant that Spike has known throughout his life, and because of that it's imperative they be adopted together. Max is such a character and he's sure to keep you laughing!"
Unsurprisingly, it did not take too long until the heartwarming post went viral and the adoption letters started to flow. Therefore, in just a few days, Spike and Max have found a loving family that adopted them. "They are on their way home with their new mama," the shelter wrote. "We are wishing the best of luck to this adorable duo."
Find out more about Max and Spike's inspiring story, bellow!