Imagine you're visiting France to admire its unique architecture, when suddenly you see a black wild panther walking freely one the rooftops. You'd say it's a Hollywood movie scene, yet it actually happened and it was as real as breathing.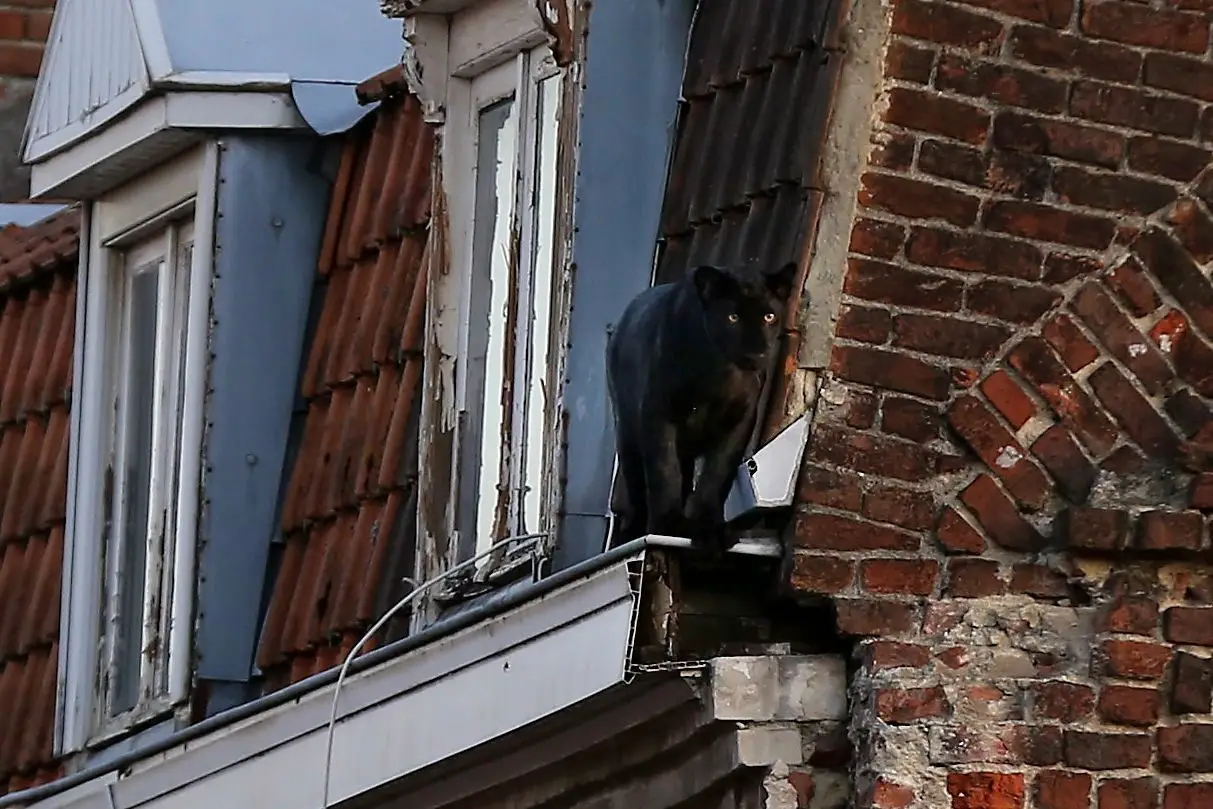 Days ago, the authorities were in alert in Armentières, a small town near Lille, France, after some passer-by have spotted a 45lb black panther while prowling the rooftop of a residential building. With the help of a vet team, the wild cat was anesthetized and then transported to an animal protection centre. According to Kader Laghouati a representative of the Animal Protection League, the 5-6 months old animal wasn't aggressive at all and most likely it was domesticated.
« Ce monde devient fou » C'est un mantra que je répète régulièrement…
Tu sors promener ton chien après le boulot, tu vois flics et pompiers au loin… Et là, stupeur, on t'annonce qu'une panthère noire se balade sur les chêneaux !!! 😱
Images ci-dessous chopées sur FB ⬇️⬇️⬇️ pic.twitter.com/HW0BsK4qwX

— antonbundle (@antonbundle) September 18, 2019
"We felt that the animal was afraid to be in this position," eyewitness Anton told Euro News. "I was rather saddened to find that people had such an animal in such a small house." Now the authorities are trying to find out the cat's irresponsible owner, who also illegally owned the animal as the French law doesn't allow people to own such animals, the local media reports.
On the other hand, a police officer admitted he'd never had to deal with a similar situation in his entire career. "After 20 years on the force, I have never seen anything like it. A snake, sure. But not a big cat like this," the officer said.
Imagine you're in the living room and you're about to open the windows for some fresh air and you got this: