Every day when this youngster returns home from school, a heartwarming scene unfolds. Not only does his mother eagerly await his arrival, but so does his faithful canine companion.
In a video capturing the moment, the dog can be seen watching from the front yard as the boy disembarks from the school bus and heads towards him. With his legs splayed apart, the dog appears to be running to meet his sibling, though he walks instead of sprinting, perhaps to stretch his legs after a long day of play.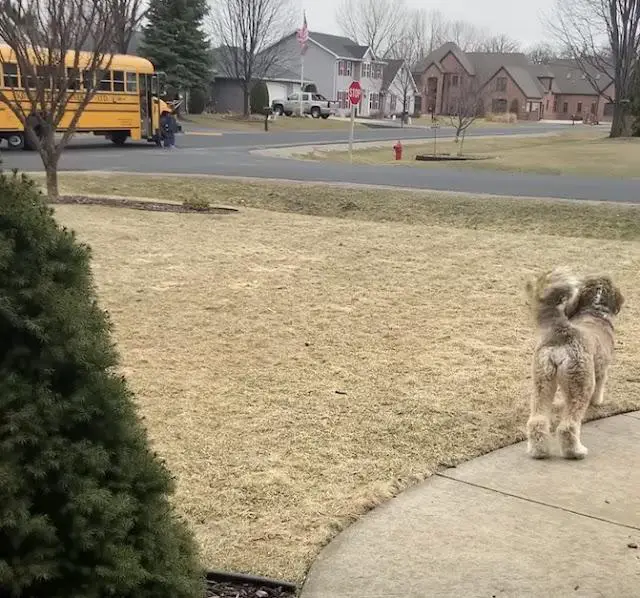 As the boy approaches, the dog stands up on his hind legs and embraces him, a gesture that seems to be a daily routine for the duo. The brother reciprocates the hug, and the dog gives him a kiss, showcasing the joy they feel at being reunited after a long day apart. It's likely that these two spend most of their time together when the boy is not in school.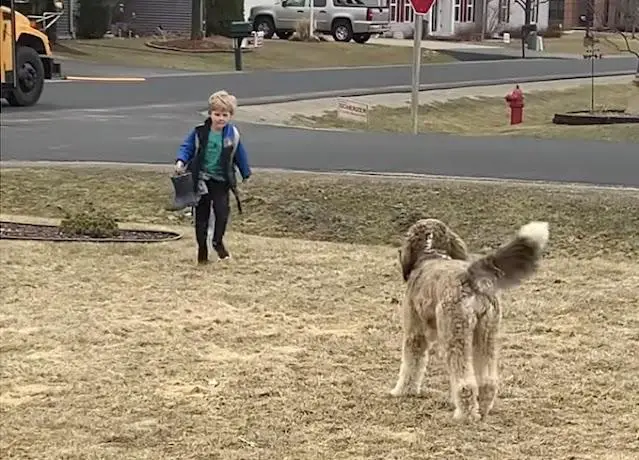 Bernedoodles, a mix between Bernese Mountain Dog and Poodle breeds, make excellent family pets. This hybrid breed combines the best traits of both parent breeds, possessing the happy-go-lucky, playful demeanor of the Bernese Mountain Dog and the intelligence of the Poodle.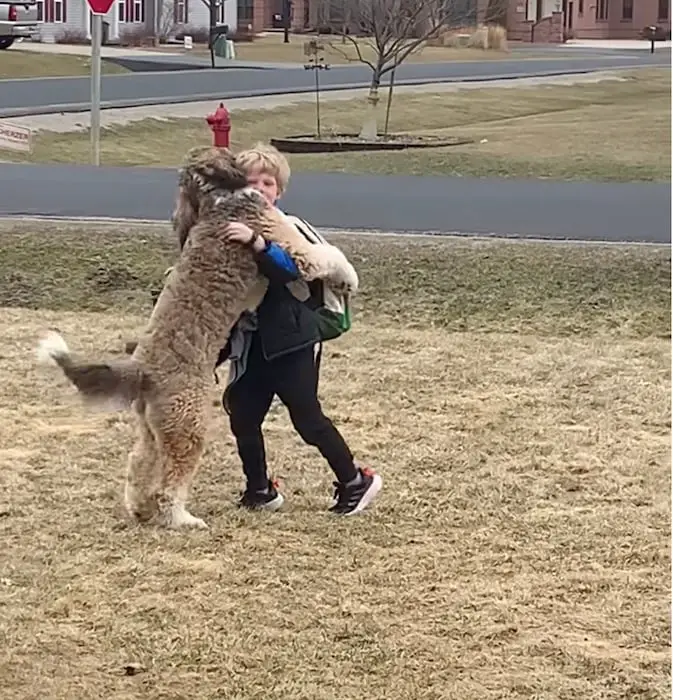 Bernedoodles love interacting with children, especially since their high energy levels match those of young kids. At around 12 to 14 months old, these dogs typically reach their maximum height of 23 to 29 inches and their maximum weight of 50 to 90 lbs. With their amiable nature, Bernedoodles are also known for their lack of excessive barking, making them less likely to bark when encountering unfamiliar individuals.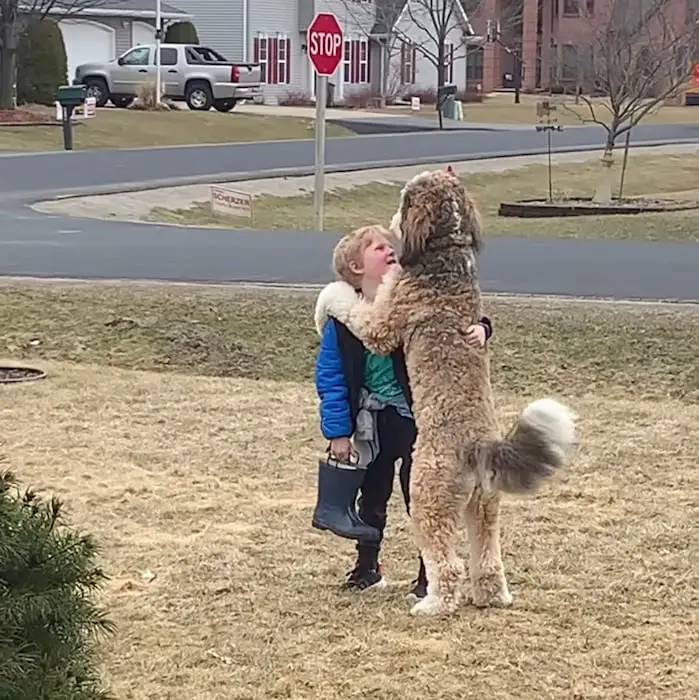 "They have a particular potential for playfulness and roughhousing with children. They do best around young children when they've been introduced to them when they're still pups," Trending Breeds website reads. "They do best in homes where they can grow with the children."
Here you can watch the heartwarming moment: