When comes to very odd friendships, the animal kingdom never cease to amaze us. Apparently, nothing seems too much in the wildlife world. So, despite the heartwarming footage below, seem too surprising to believe, this Alaskan woman stable upon the most incredible sight. A bald eagle, a fox and her two cats were ganging out on her back porch.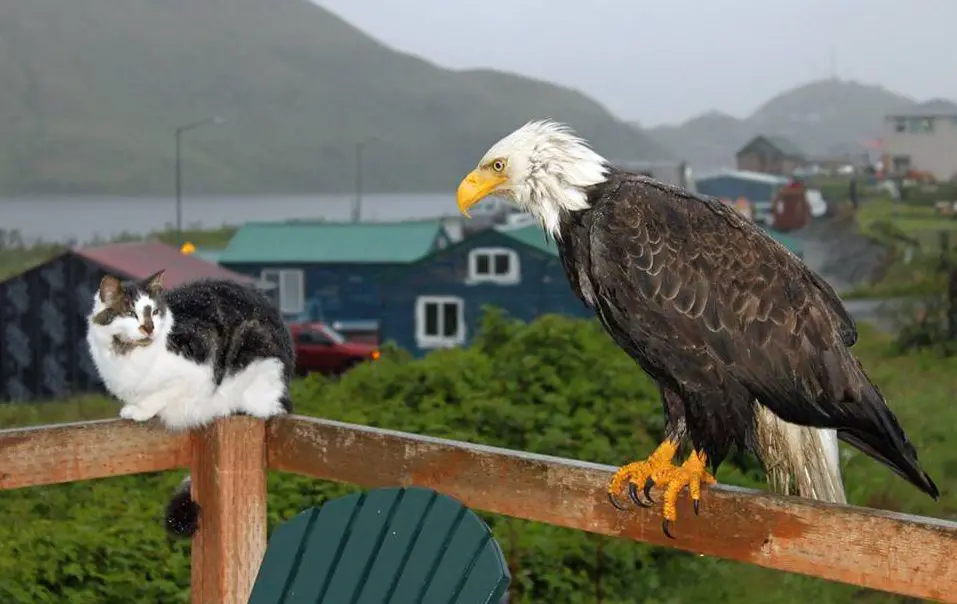 When you live in the city of Unalaska in Alaska, both eagles and foxes, are a very common sight, but when you spot them chilling on next to yours cats, in front of your door, that seems a little exaggerating. Nevertheless, that the kind of sight Pam Aus, came upon, and not just once. Although Pam's cats – Gizmo and Suitcase – are extremely friendly, she never thought they will befriend wild foxes, let alone bald eagles.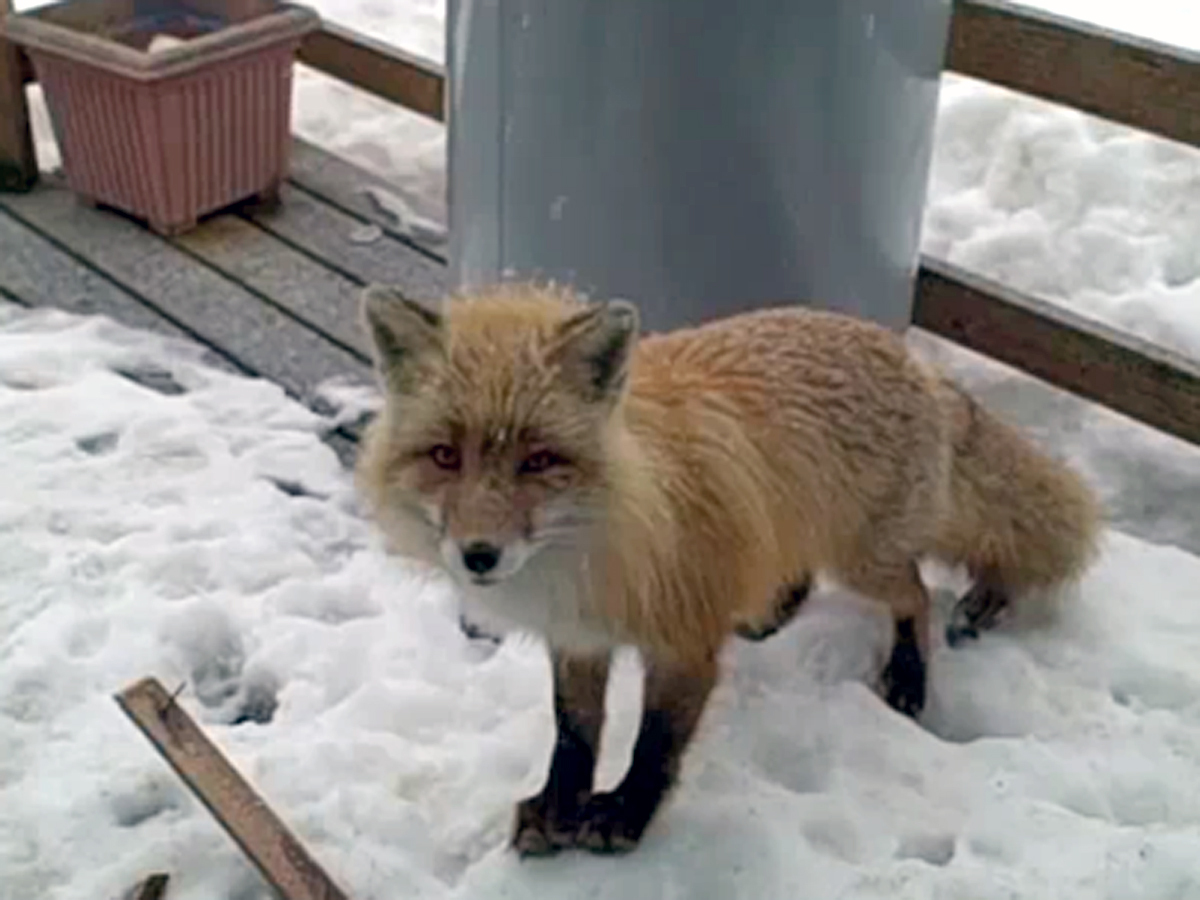 It all started on a snowy afternoon, when Pam who inside her home, heard some noise coming from the back porch, so she went to investigate. Surprisingly, her two cats were there, but not alone. Turns out, they got some very unlikely visitors.
"I was in my room on the computer and I heard the eagle squawking," Pam explained for The Huffington Post. "I looked out my windows and saw this. It's kinda common for the foxes to be friendly — same with the eagles. But seeing all three there was exciting. They all just sat there."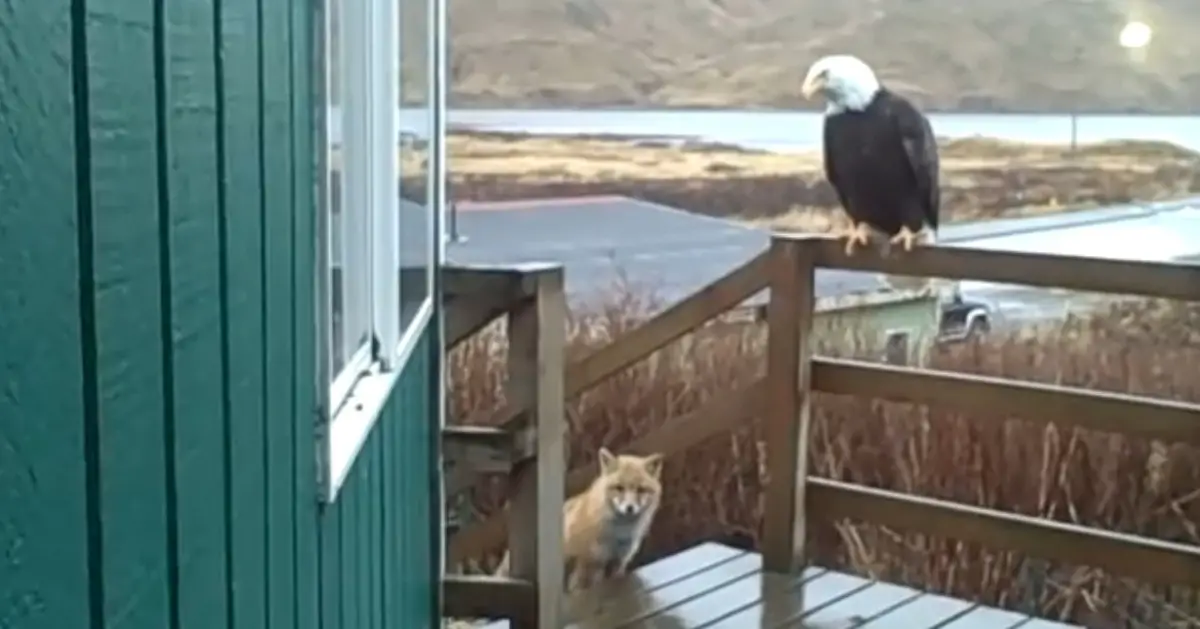 Since then, the odd friends kept visiting Pam's cats, and the woman constantly uploads videos of their heartwarming bond on Youtube. In one of her videos, can be seen not one, but at least two eagles visiting her cats. But this comes pretty natural when you thinks the place is famous for its massive eagle population. Though in Unalaska live around 5,000 people, the small harbour is home for nearly 600 bald eagles.
"The eagle couple claimed a lamppost across the street from my house," Pam said. "They will come over and sit on my porch. Or they'll just sit there and watch my cats."