The majestic bald eagle – one of America's greatest symbols – is mostly a rare sight. But things are a little different when you live in place where is found the largest bald eagle population on Earth. Though its human population is less than 5,000 people, Unalaska in Alaska, is home for nearly 600 bald eagles.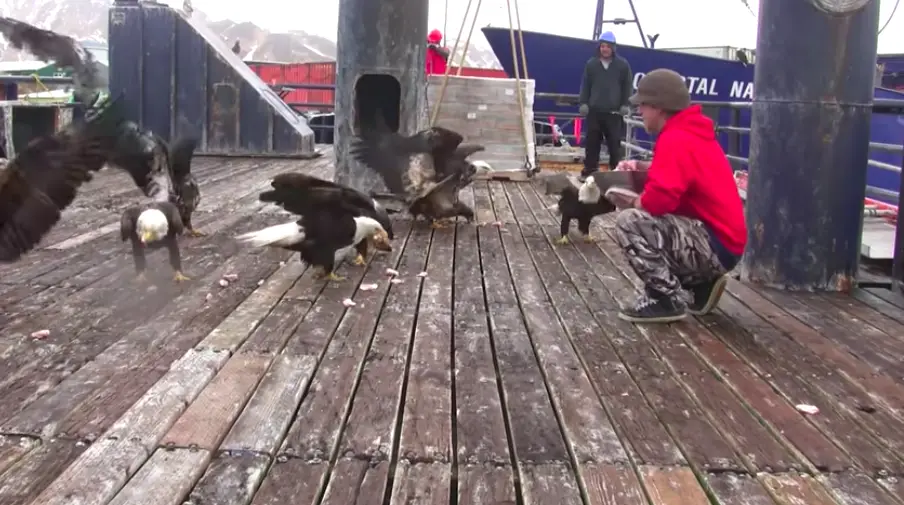 Since Dutch Harbor is only the biggest fishing spot in this area, but maybe in the world, it's natural for the bald eagles to gather here in search for food. These waters are very rich in sea food, so fishermen always leave something behind for the massive birds. Yet, one guy in particular has managed to produce a viral footage of his eagle feeding.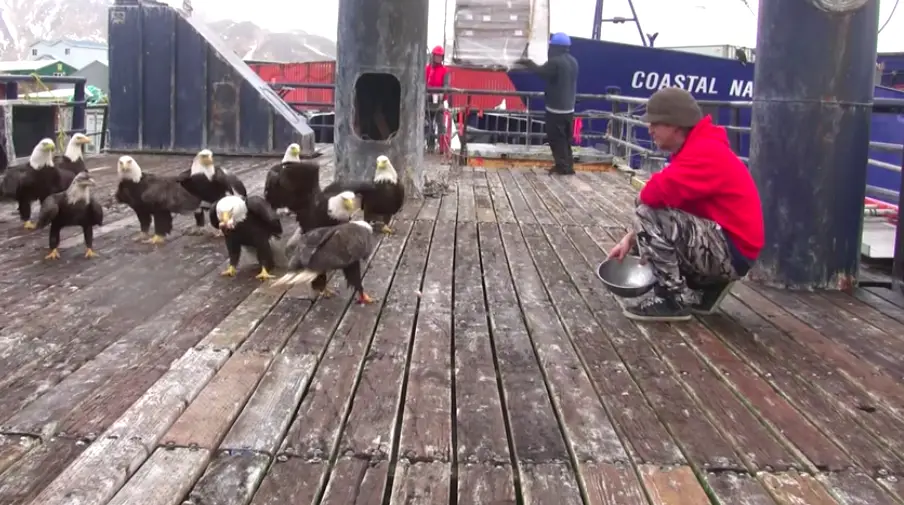 The man named Jesse Peck grabbed a bowl full with shrimps and intended to share it with the bald eagles gathered on a deck. But soon as he started to feed the majestic birds, more and more of them joined. The result was a very impressive sight, for any bird lover out there. Just like in a feeding frenzy, the massive flock of eagles immediately finished Peck's bowl with shrimps. At some point, the man even throws some pieces in the air and the majestic birds grabbed them swarming.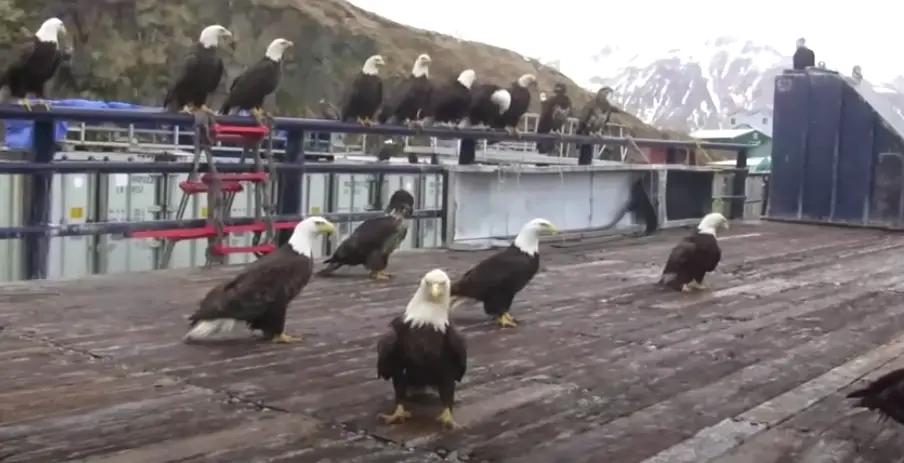 But that wasn't all as shortly after he finished the feeding, Peck grabbed his camera to show there were many more eagles, all over the harbour. The video went viral with over eight millions views! "Just another day in Alaska," is how Peck captioned it. You can watch the incredible moment, bellow: