A happy ending story for a lonely baby fox found in a homeowner's garden. The cute little thing was sad and crying when a group of rescuers saved him. Thankfully, he was eventually reunited with his mother!
When this family in Virginia, spotted a baby fox all by itself in their backyard, they immediately realized something might be wrong. The fox was looking very confused, so they called the Animal Welfare League of Arlington, to ask for help.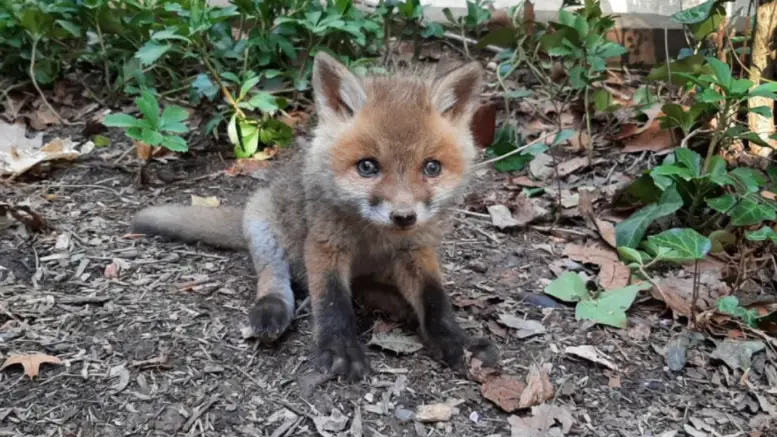 "Last night, a local homeowner heard a tiny cry coming from their garden and discovered this baby fox, alone and crying for his mother," the Animal Welfare wrote in a Facebook post. "They called us right away!"
Shortly after, Sgt. Ballena and Officer Elpers arrived at the scenes. After inspecting the baby fox, the two were happy to see he was a pretty good shape. "Thankfully he was alert, hydrated, and had a full belly," they later wrote on Facebook.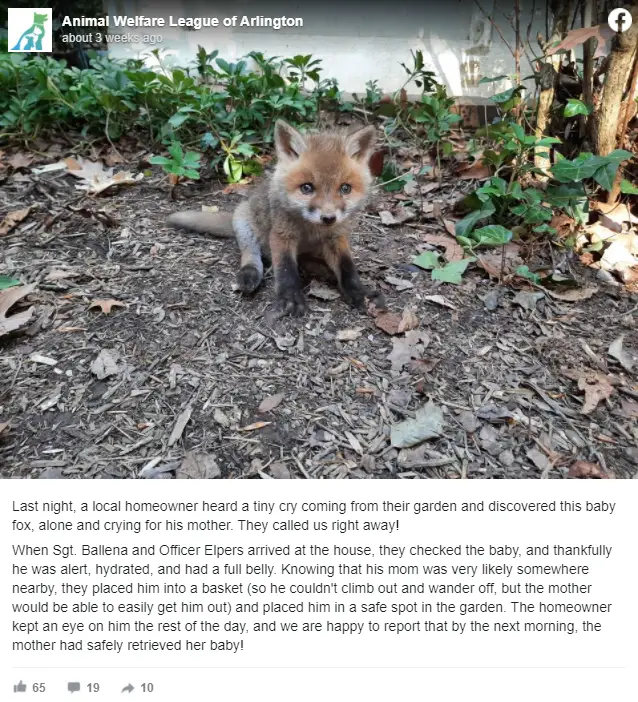 Since a baby fox's chances of survival, without its mom are very slim, the two rescuer knew they had to find a way to reunite them. They were pretty sure the mother fox was around, so they came out with the perfect solution! The placed the baby into a basket in a way the mother could easily reached him, and then left the basket in the same spot the baby was found. Meantime, the homeowner kept an eye on it!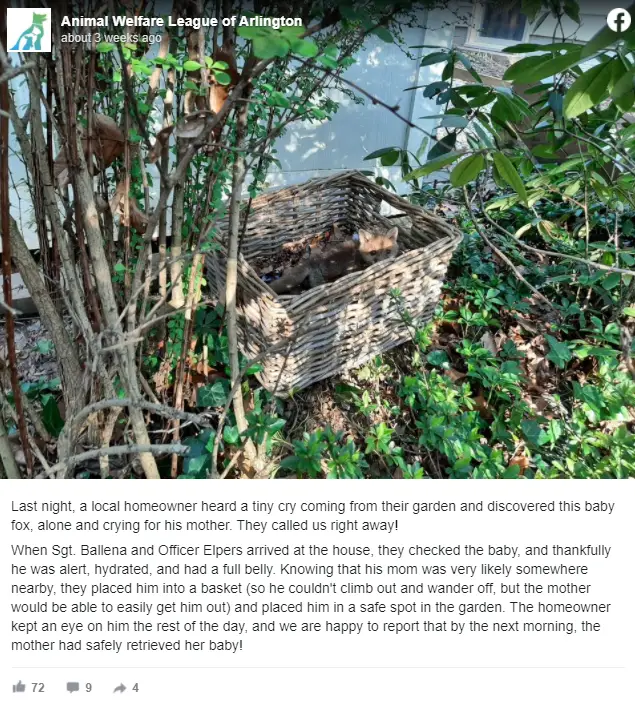 Thankfully, the next morning everyone was so happy to find the pair was reunited! This happy ending would not have been possible if it wasn't the rescuers' smart thinking. The two officers are heroes!