Nothing cheers up your day better than a cute footage of animals showing affection upon the things they love. Although you may think that only kids are in love with the ice cream, know that your furry companions are also great fond of that sweet creamy treat.
But no one's getting more excited than this dog upon seeing the ice cream truck. Thankfully her parents caught on camera her reaction, but I warn you – her enthusiasm is contagious! Now you may think that Mishka – a 3-year-old Alaskan Malamute – loves ice cream more than anything, but in fact she goes crazy for the truck that delivers the tasty ice cream.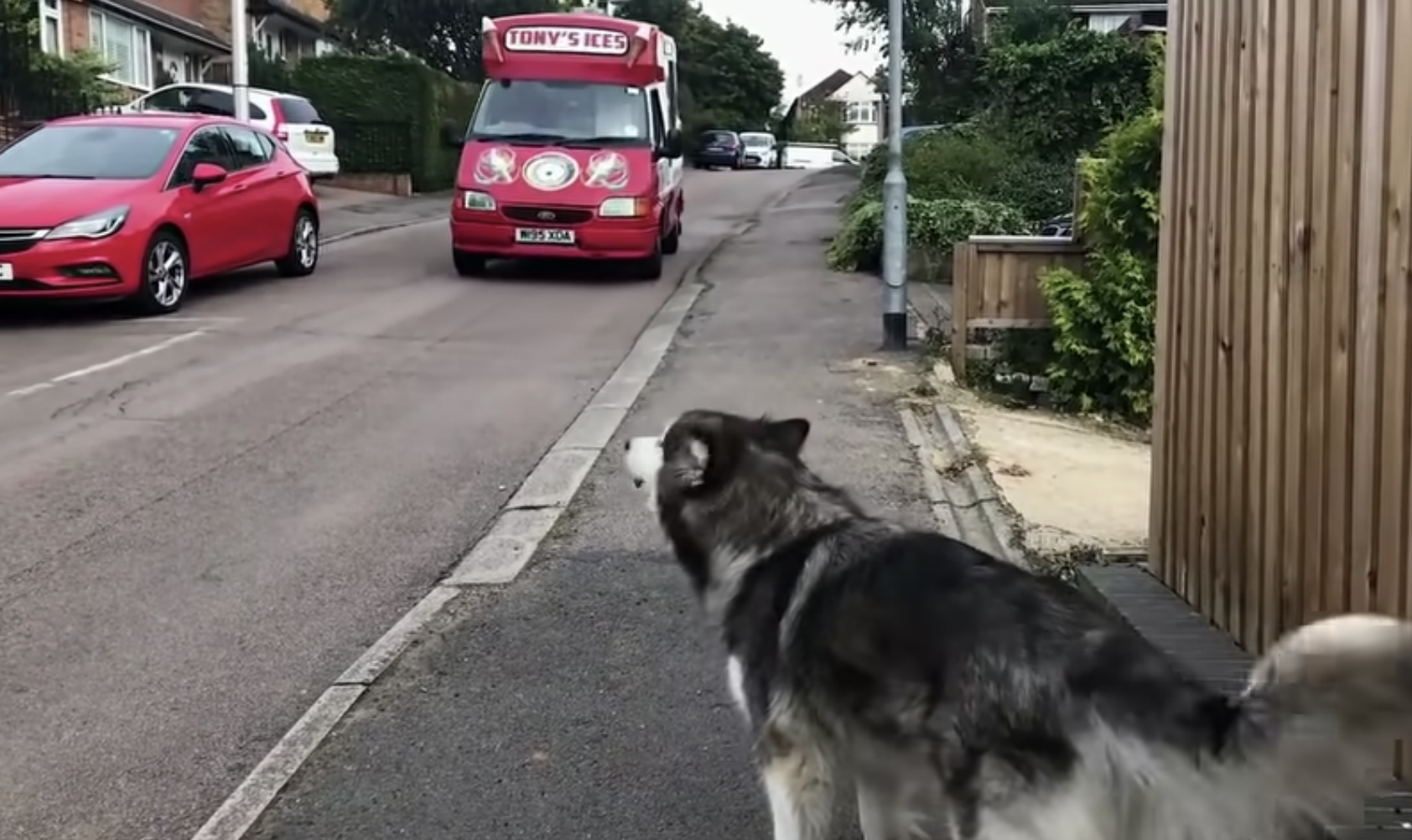 Dogs usually cannot stop wagging their tails when they're about to meet their human parents. Nevertheless, Mishka has uncontrollable wildly tail waves when she hears the ice cream truck. So if wonder about Mishka's daily routine, it's quite easy to guess: the cute Alaskan Malamute waits for ice cream van every afternoon in the summer. When the truck is driving through the neighborhood with the music on, Mishka immediately goes crazy, and she runs outside to wait for it. More she even calls for the van driver, using her charming howls.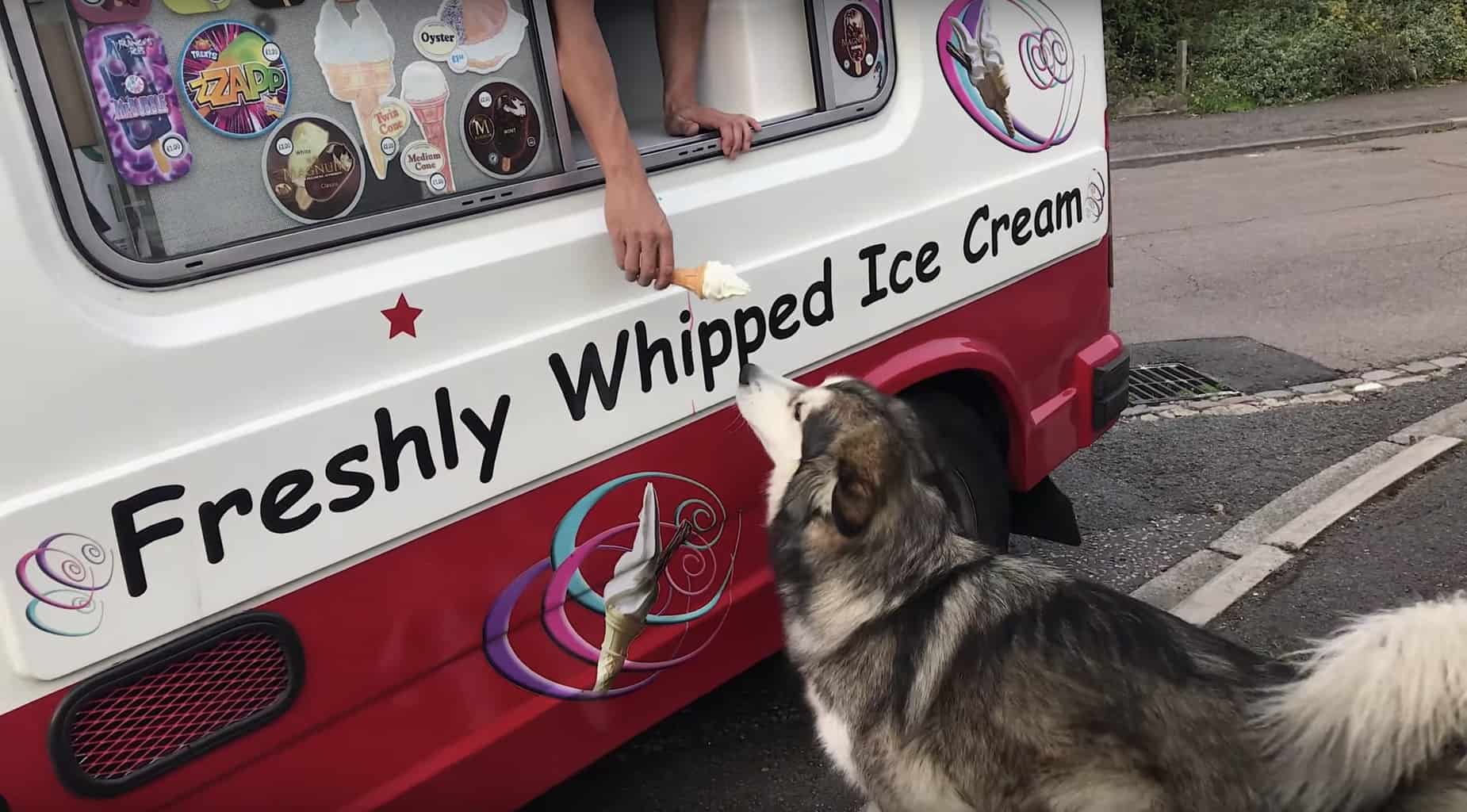 The dog's parents said despite she's getting so affectionate when sees the noisy colorful truck, Mishka doesn't eat ice cream every day, though. However, with the occasion of recording this adorable footage bellow, they allowed her to taste a bit of ice cream.
Take a peek: