When you go home, your dog wags its tail happily to see you. These loyal pets wait for you every day and are always happy to see you when you walk through the door. However, have you ever wondered if a dog would still recognize you after several years have passed due to their relatively short lifespan? Well, this family reunite with their dog after over eight very long years!
"Such short little lives our pets have to spend with us, and they spend most of it waiting for us to come home every day."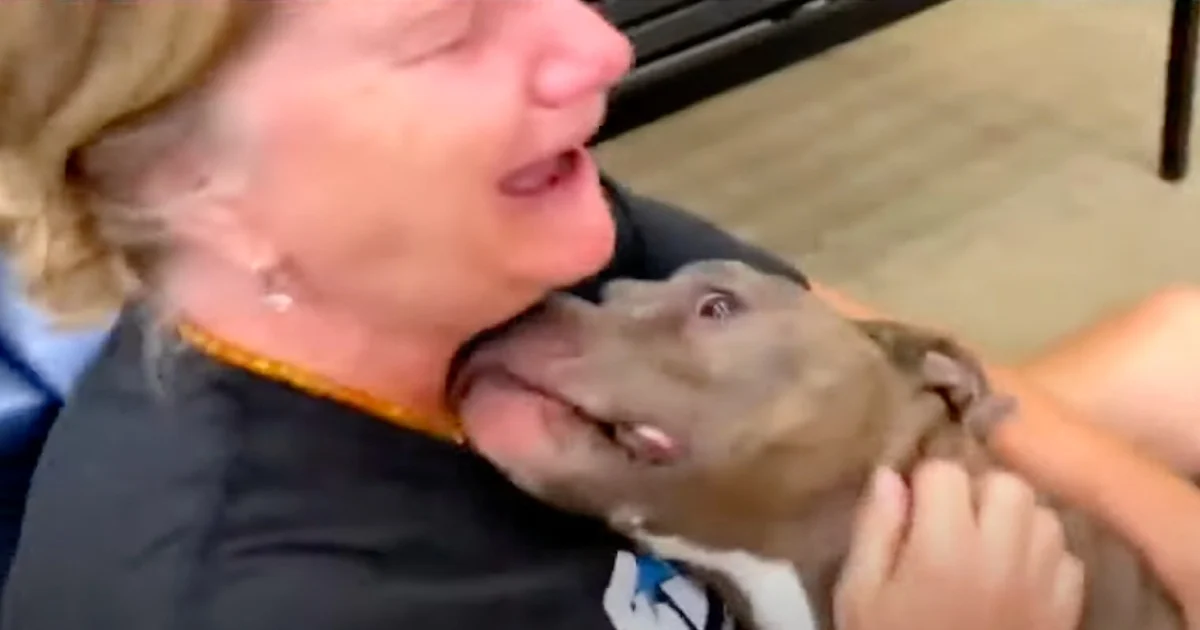 In February 2014, a playful pitbull puppy named Harley went exploring in the woods while out with his owner Betsy Dehaan for a bathroom break. Within a few minutes, Harley was gone. Despite searching for him and distributing posters in case someone had seen him, there was no news of Harley. He was only a couple of years old and had just started creating memories with Betsy in their Lee County home.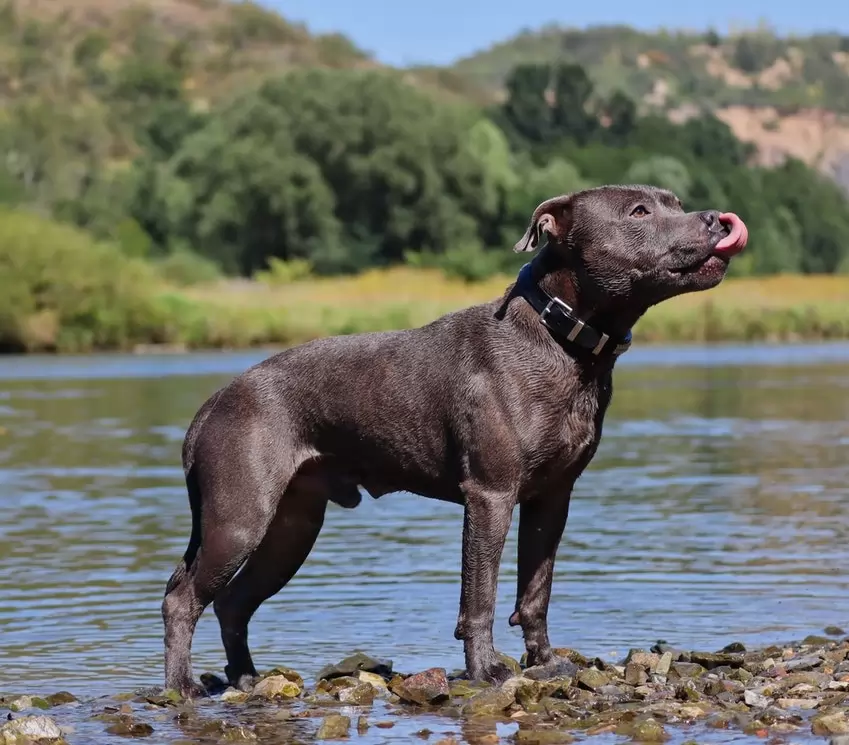 "I turned them out to go to the bathroom," the woman said. "Turned my back for a second and they went off into the woods. And we went looking and never found Harley. We searched and cruised and looked and put up posters and sent out the wanted, missing pet and just never stopped looking for him."
Unfortunately, regardless how hard they tried to find Harley, they never managed to see him again. Meantime, Betsy and her family moved to Missouri, but their adorable pittie was always in their memory as they never had another dog after. However, more than eight years after, they miraculously reunited, all thanks to Harley's microchip.
Eight years later, in the present day, Angie Bray and a friend were walking on Barto Boulevard in San Carlos Park when they saw a dog that was malnourished and had overgrown nails.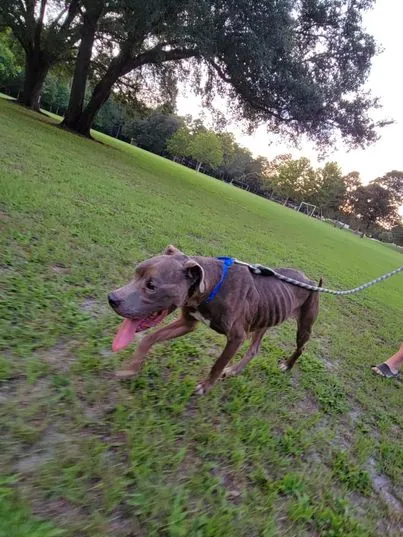 "I didn't realize how bad it was until I actually got the dog," said Angie Bray, the woman who helped find the dog. "The dog was so sweet, super well behaved. Seemed as happy as can be. Aside from being really skinny. He had some really overgrown nails."
On Saturday, Betsy received a text message but didn't get excited because she thought it was a scam. After all, it had been 8 long years since Harley went missing. She had been talking about how wonderful and amazing Harley was that morning and remembered him, but had lost hope of ever seeing him again. It had been much longer than the time they spent together, so she wasn't sure if it was possible for her dog to still remember her.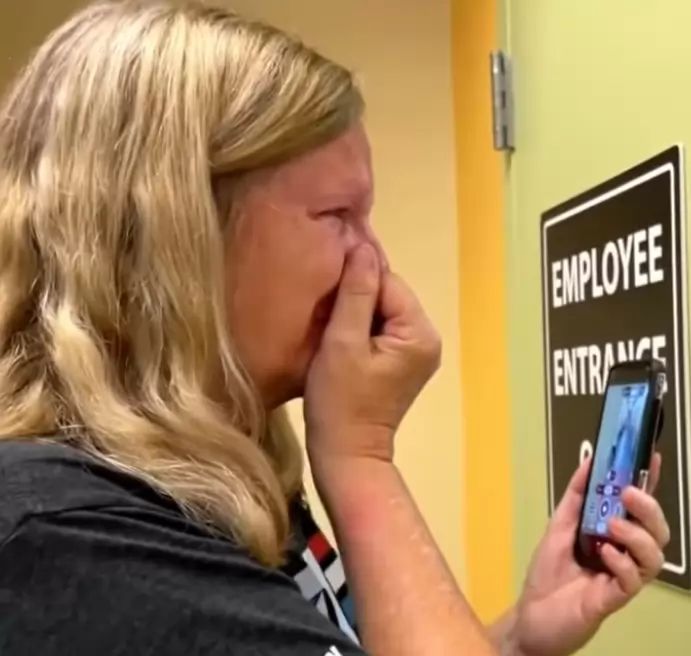 We got the text on Saturday. And I'm like, is this a scam? Because we were talking about him that morning. You know, what an amazing dog and where could Harley be, is he's still out there? And I got the text. And you know, you think Google always picks up on your advertisement? I'm like, this is a scam," DeHaan said. "This is not real."
Betsy Dehaan who no longer lives in Lee County, drove over 1000 miles all the way from Missouri to Lee County, when she learned her lost dog is safe! More about this incredible story in the video below.