A tiny foal who found itself in deep trouble, after getting stuck in a mud hole, got a second chance thanks to a kindhearted couple. Jordan Camille and his wife Candice were on their ranch in British Columbia, Canada, when spotted a herd of wild horses behaving unusual. But they soon realized one of the foals was in danger, and they rushed to help it. They even captured the dramatic rescue on camera!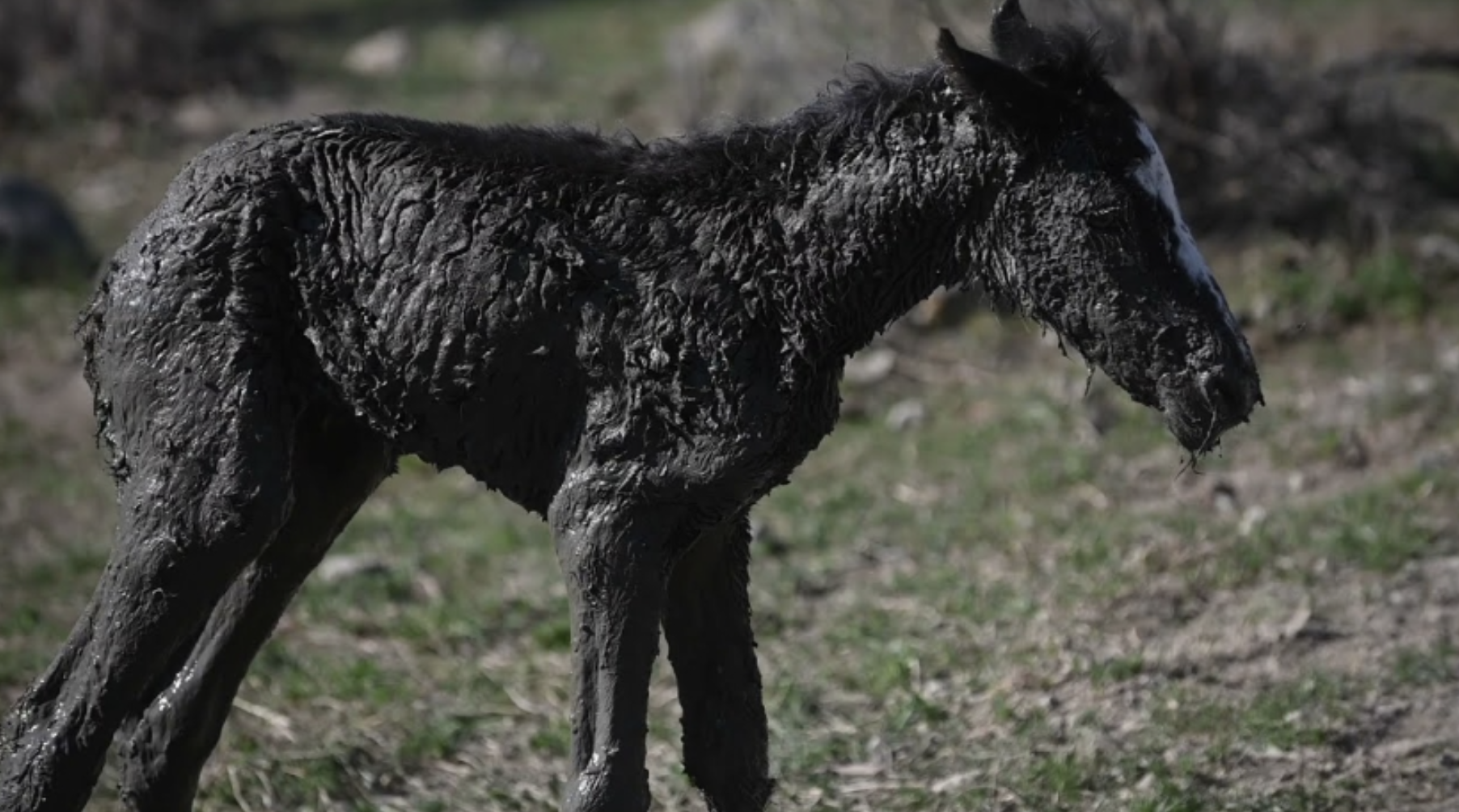 For the Camilles, wild horses are very common sight. These majestic animals frequently find their way to a watering hole on their property. But they never got the chance to have a close encounter with the horses, as they avoid human presence. Nonetheless, this time, something odd happened. Jordan was inspecting his fence lines when spotted some of the horses – a mare in particular – acting strange. But he soon figured out the reason!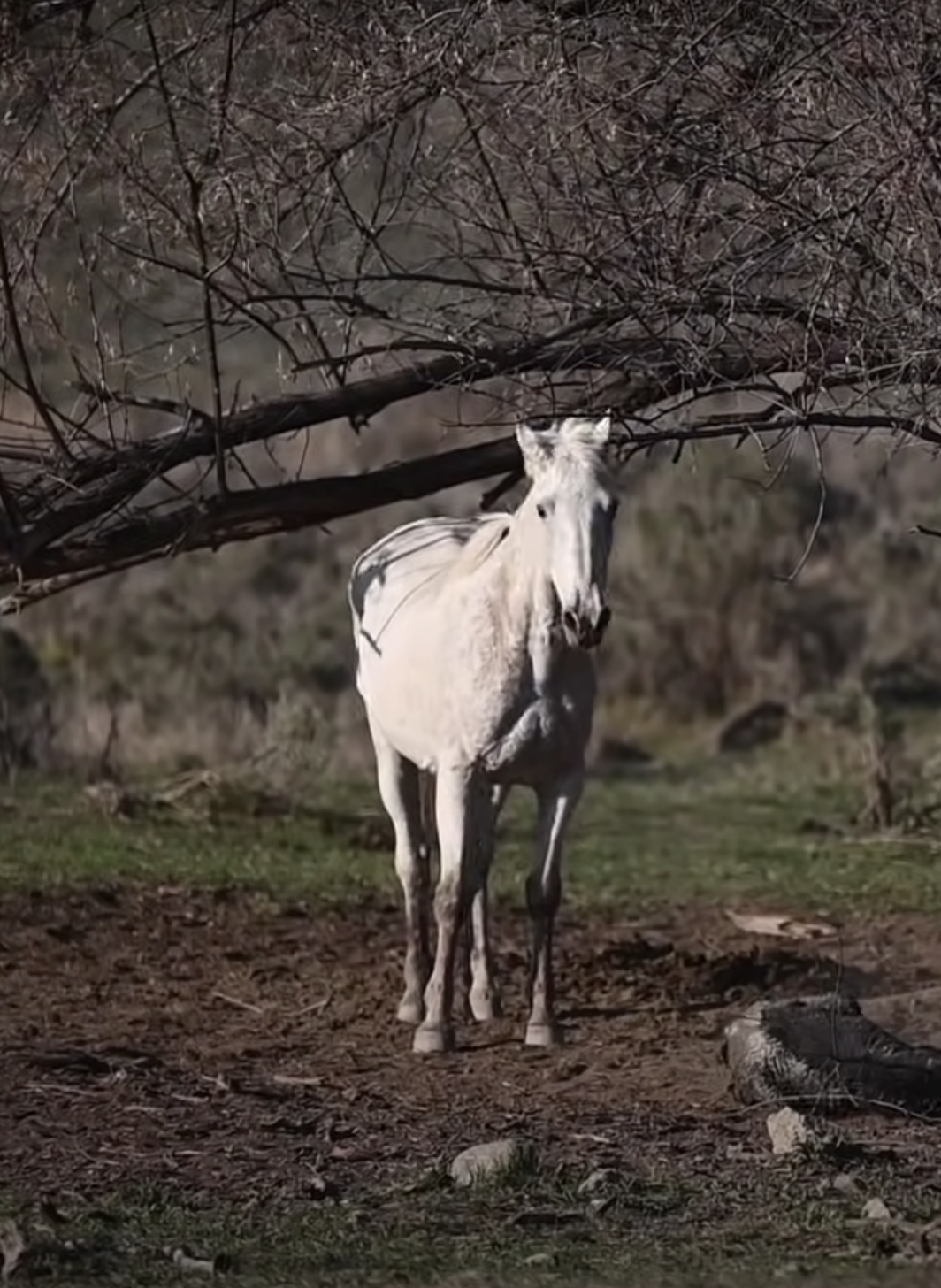 "Usually they run away," Jordan's wife, Candice told CFJC Today. "You can't really get close to them. They take off. But this time, the one mare that's in the video, she kept coming at us, a bit. We looped around the gully, and that's where we noticed the baby foal stuck in the bottom of the gully in a mud hole."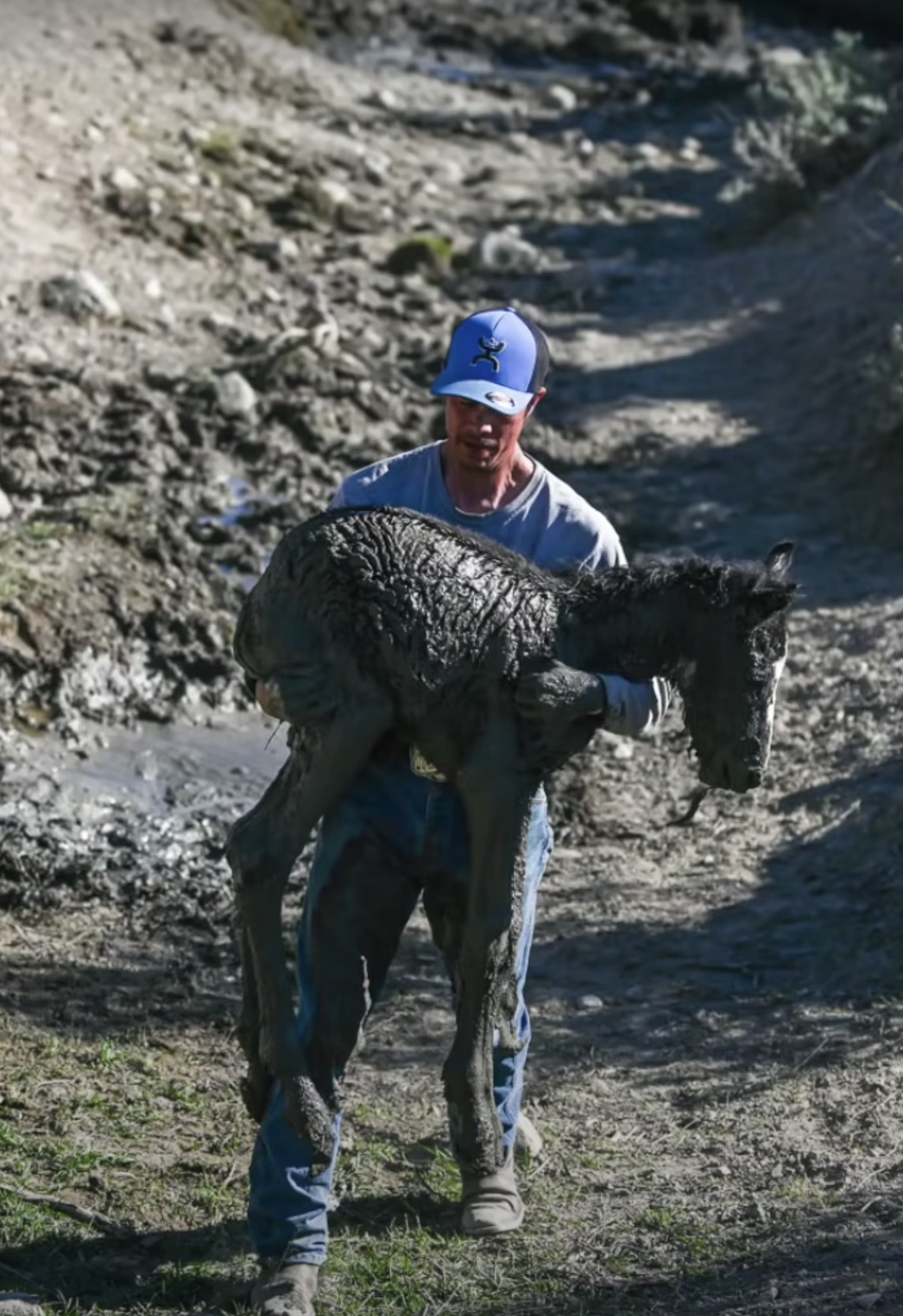 The two knew they have to team up if is to save the poor foal, but they were both aware it would be a pretty tough rescue, though. While Jordan was hardly trying to get the foal out of the mud, his wife was keeping its concerned mom away. The baby horse was deeply stuck in mud, and it took nearly an hour of efforts from the rancher to finally pull it out. But in the end, it worth all the efforts!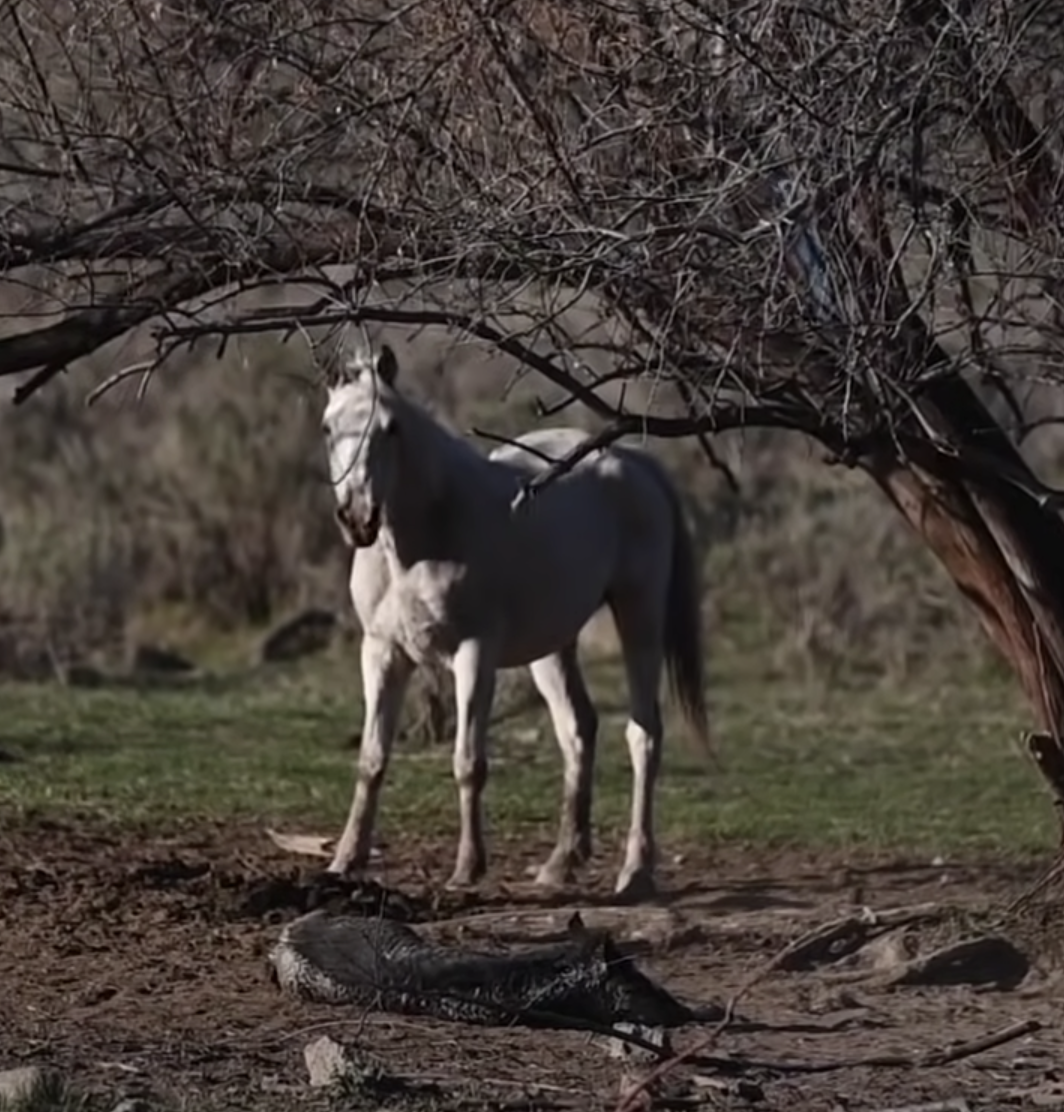 "Candice was watching for the mare as I went down into the mud pit, " Jordan said. "I think it was about second or third try I was able to pick him and carry him out. From that point, I put him in a safe spot where the mare could come and nuzzle him. Get him drinking and moving."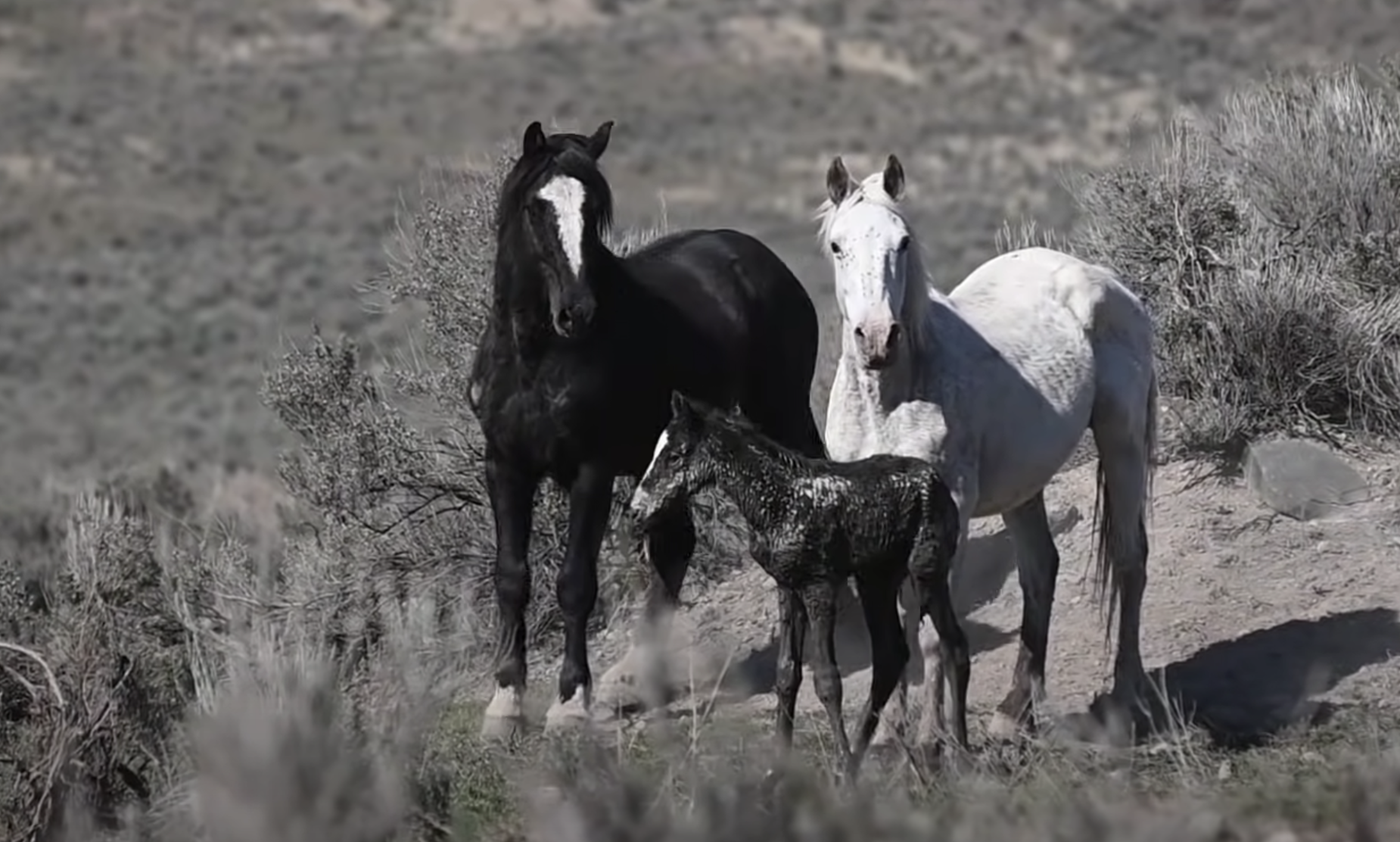 Although the Camille family has encountered helpless foals on many occasions before, this was the first time they had to intervene. Gladly, thanks to their kindness, the mother and her scared foal were reunited shortly after! "To find one like that, where the mom stays back and is that protective and strong was a different experience, in itself," Jordan said.
More about this heartwarming rescue below!