When the employees of Mitchell County Animal Rescue, Inc. responded to a call on July 5th regarding a frightened dog found near a highway, they assumed that the dog had run away due to fireworks the previous night. Little did they know, they were about to come face-to-face with a dog that had been missing for over a month and featured on their "missing" board.
The night before, a couple of Good Samaritans who were watching a local fireworks show saw the shadow of an animal dart around their car and take cover beneath it. Although they initially thought it was a fox, they soon realized that it was a dog and that she was in need of help based on the look in her eyes.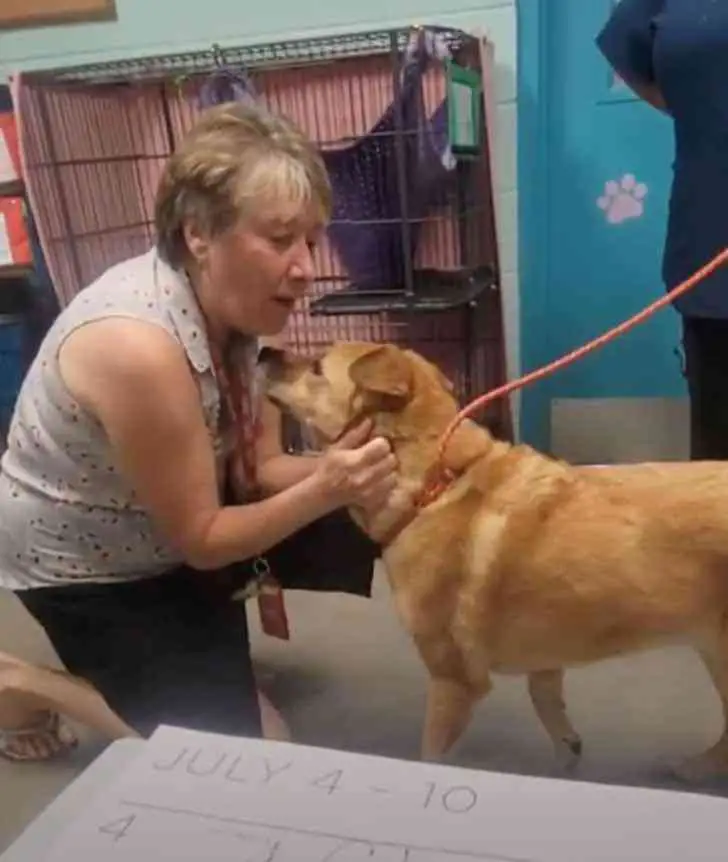 At first, the anxious pup refused to come out from under the car, but the couple persisted, and eventually, the dog emerged and jumped into their car through the driver's side door, finally finding safety. The kind couple brought the dog home for the night, where they provided her with food, water, and cleaned up a small cut on her face. Throughout the entire ordeal, the affectionate dog remained remarkably composed.
"She was very quiet and timid," Marilyn Williams, one of the Good Samaritans said. "She never barked once. She never made a peep, but she looked very scary though."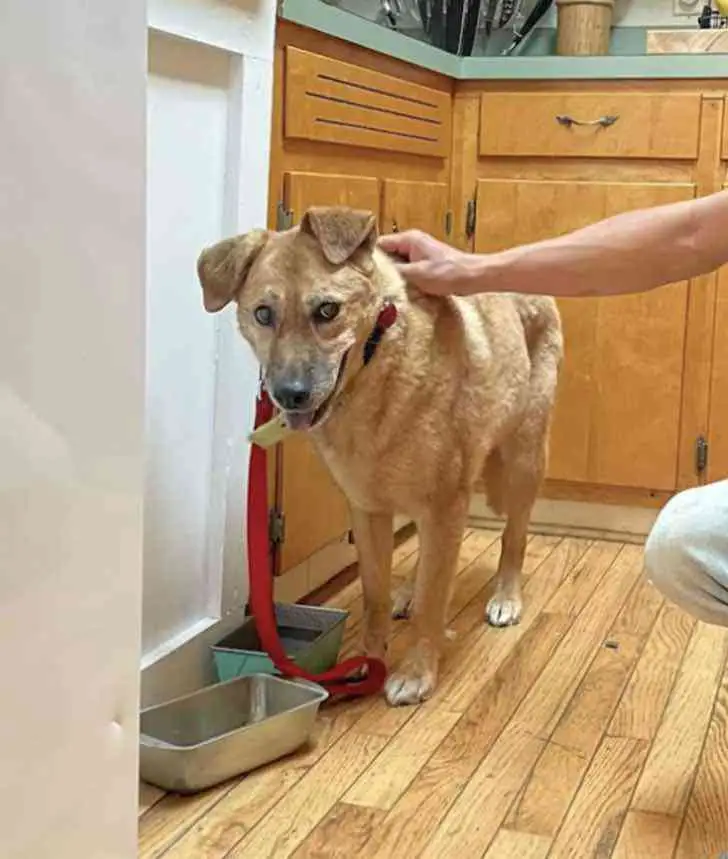 The next morning, the couple contacted Mitchell County Animal Shelter and brought the peaceful pooch in, hoping to reunite her with her owners. Upon catching a glimpse of her, shelter employees immediately recognized her as Fiona, a senior dog who had gone missing a month prior during a family vacation. She was even featured on one of the "missing" posters affixed to the shelter's front door.
The shelter personnel verified Fiona's identity by scanning her for a microchip and subsequently phoned her owner with the joyous news. Fiona, who remained as quiet at the shelter as she had at Williams' residence, sprang to life the moment her mom entered the building.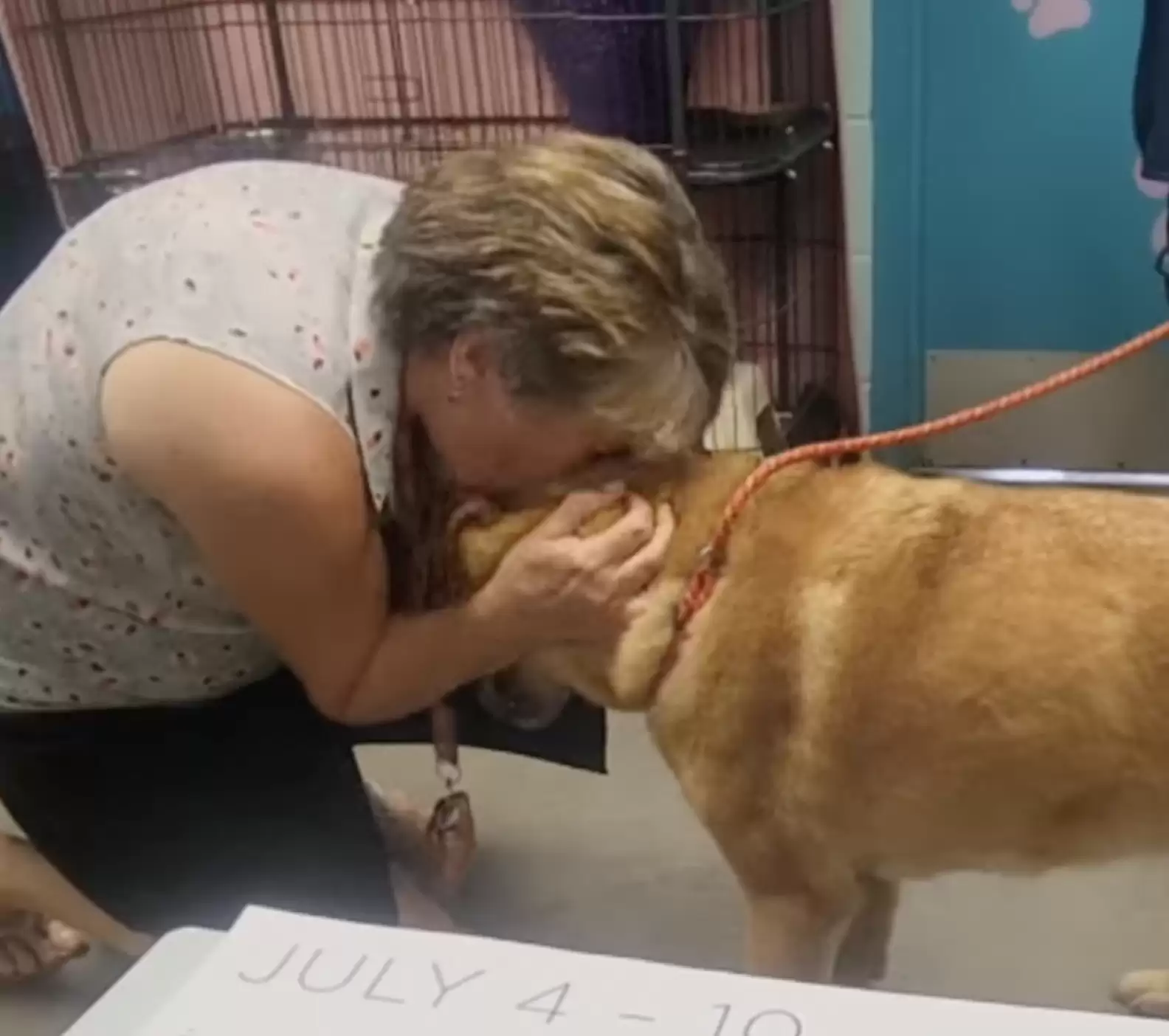 "When Fiona heard her, she got all excited," a shelter staff member told The Dodo. And when Fiona laid eyes on her owner, she could hardly contain her happiness as her tail wagged fervently. You can view their heartwarming reunion video here:
"It's just a really happy ending to a really special story," Marilyn said!