A fearless mother moose is not backing down, when a massive grizzly bear is trying to snatch her newborn calf. She's been chasing the beast down to keep her baby safe. That is the grizzly's second attempt, after he initially grabbed a first calf a few days ago!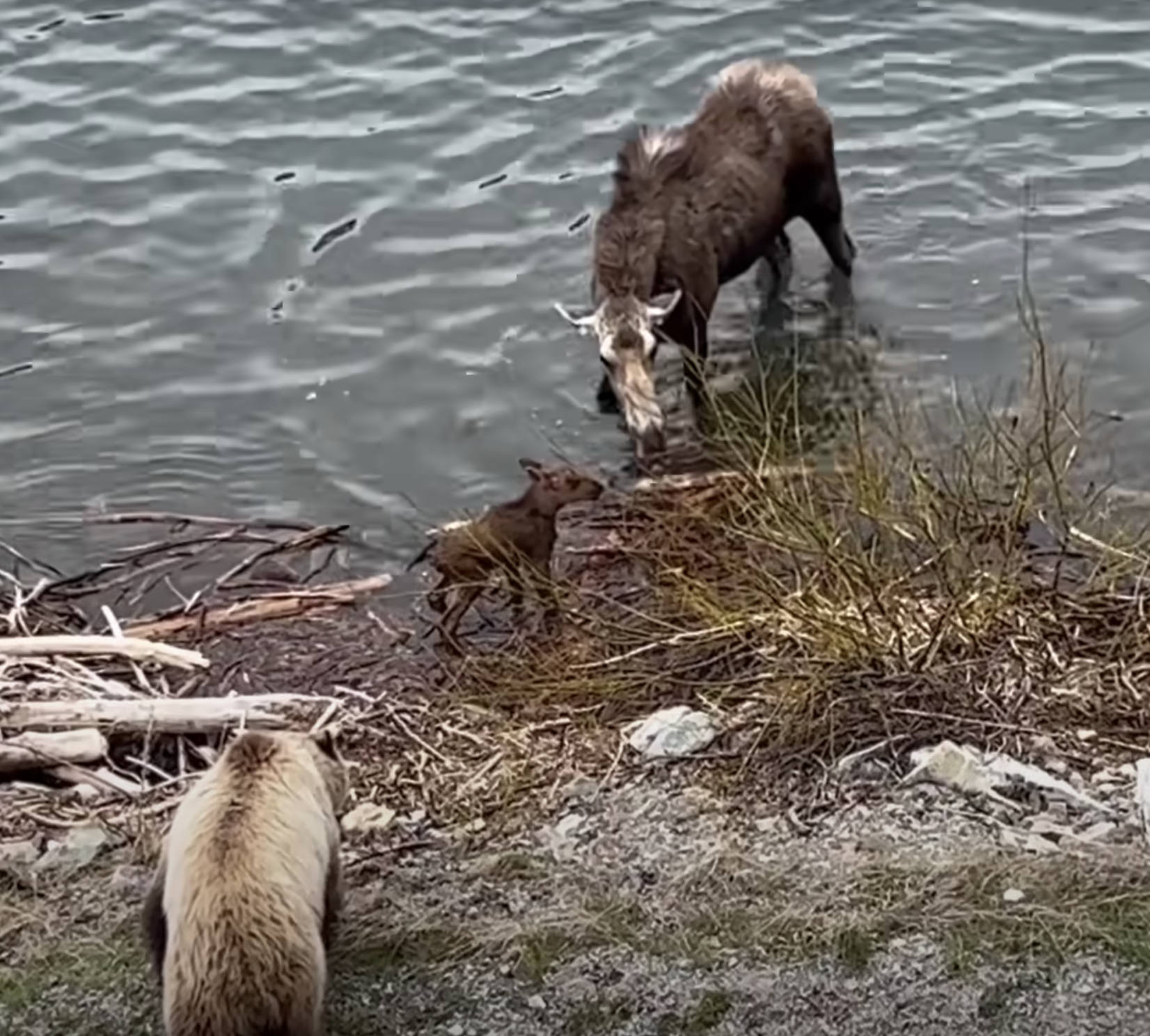 The dramatic moment unfolded in the Glacier National Park, Montana, and it was captured on camera by some employees of a hotel nearby. The staff were making the last preparations for the hotel's opening on June 3rd, when they noticed the wildlife drama from a balcony.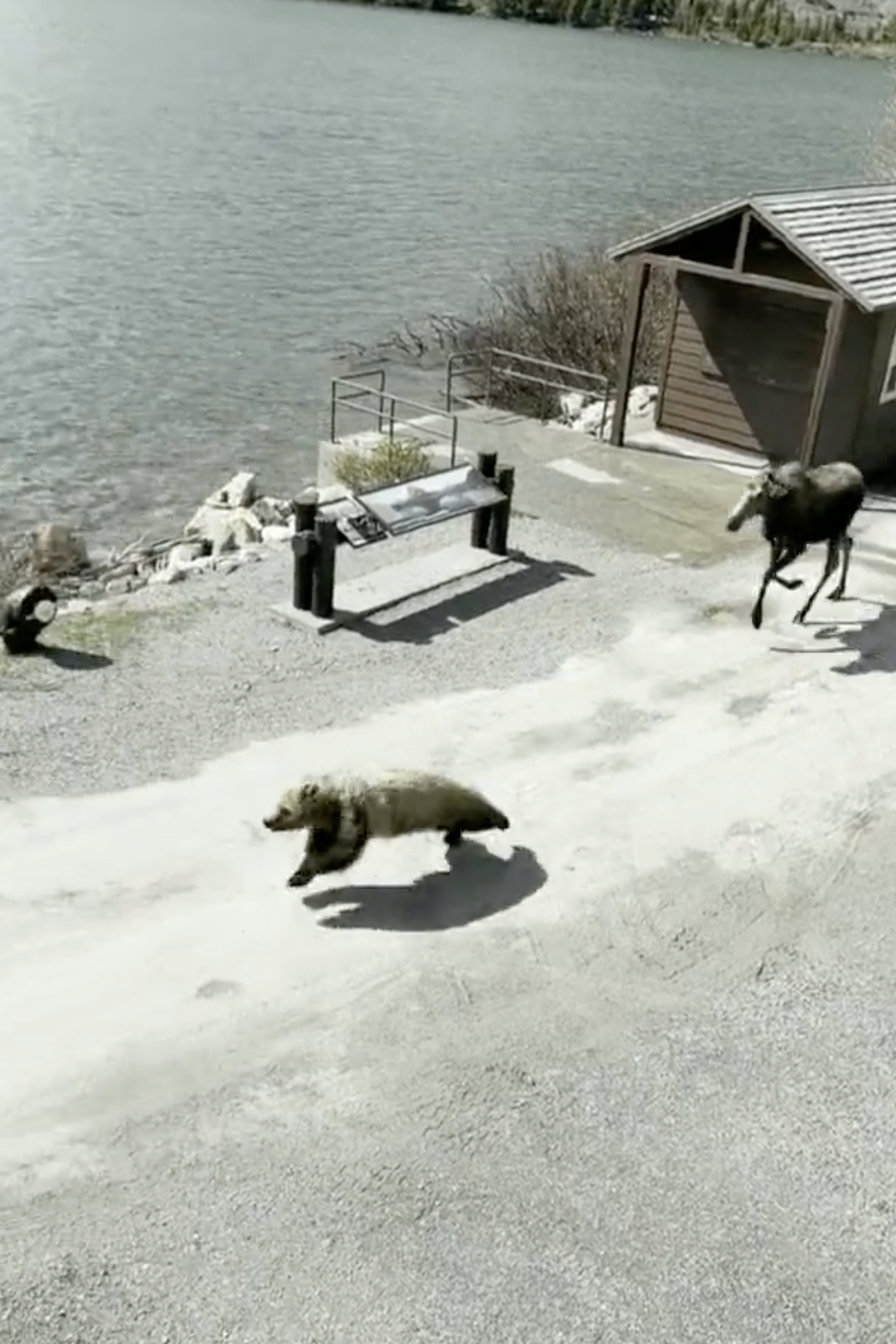 In a series of videos, the brave mother moose can be seen chasing the bear down the road and through water, to keep it away from her helpless calf.
Here's a video showing the fearless mother moose chasing the grizzly bear down a road, under the eyes of the hotel's employees, who can't help but record the dramatic scene from the balcony!
Moose vs Grizzly pic.twitter.com/ZefPYT28L9

— Cozy Cowboy (@cozyCowpoke) May 29, 2022
According to the staff of the hotel, the hungry bear did managed to snatch one of the newborn calves, and has taken it in the woods, and now it returned for the second one. But this time, the mother is determined to keep the beast away, so she's desperately chasing it down.
"I've seen the grizzly come back twice since then, looking for it," Joshua Camareno one of the hotel's employees explained to the FTW Outdoors!
A second footage shows the moment the grizzly bear approaches the mother moose and her calf as they were resting on the shores of a lake. As you can notice in the video, there is only one calf left.
An initial footage has later surfaced online, and it shows the sad moment the grizzly bear is stanching one of the two newborn calves. This happened on Friday night, and then on Sunday, the bear returned in its attempt to snatch the second calf!