Some absolutely adorable snaps showing two penguins finding comfort in each other, under  the Melbourne skyline spark internet frenzy. The wildlife photographer Tobias Baumgaertner has witnessed the tender moment and he managed to capture the heartwarming scenes on camera. And I have to admit, I haven't seen anything cuter in a while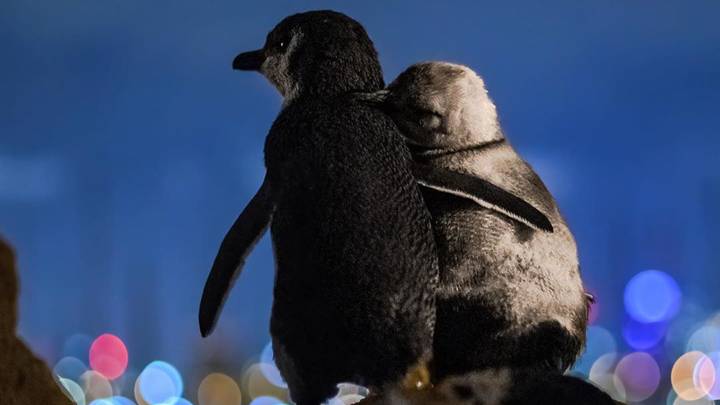 The now viral photos shows two windowed penguins comforting each other, after they both lost their partners, as the photographer explained. In a perfect timing snap, Tobias photographed the two little creature sharing a moment of tenderness under the "dancing lights" of Melbourne.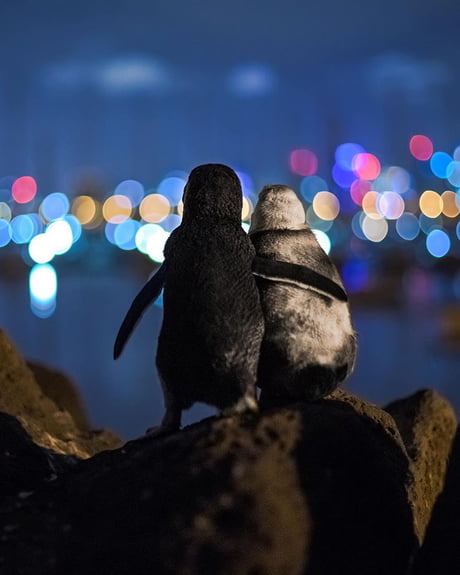 Even he captured on camera the lovely moment almost a year back, his photos went viral days ago, after a tweet. "During times like this the truly lucky ones are those that can be with the person/people they love most," the photographer wrote. "I captured this moment about a year ago. These two Fairy penguins poised upon a rock overlooking the Melbourne skyline were standing there for hours, flipper in flipper, watching the sparkling lights of the skyline and ocean."
couldn't stop thinking about these penguins enjoying the Melbourne skyline together so i found the original photographer and apparently they're BOTH WIDOWED i can't handle it pic.twitter.com/gGgPVcOn9G

— matt (@dogfather) April 19, 2020
Tobias Baumgaertner, who spend a few days with the penguins colony in a suburb of St Kilda, Melbourne, for a wildlife project, said he found out about these two penguins' story from a volunteer. "A volunteer approached me and told me that the white one was an elderly lady who had lost her partner and apparently so did the younger male to the left," the photographer said. "Since then they meet regularly comforting each other and standing together for hours watching the dancing lights of the nearby city.
"The way that these two lovebirds were caring for one another stood out from the entire colony. While all the other penguins were sleeping or running around, those two seemed to just stand there and enjoy every second they had together, holding each other in their flippers and talking about penguin stuff," Tobias wrote on Instagram.
Even its cuteness is undeniable, this isn't the first time two penguins are taking the internet by storm with their romanticism. A couple of years ago a penguin couple won everyone's heart after a footage show them holding their flippers while walking along the beach. Watch the tender moment here:
h/t: Instagram