As an animal lover I do have a great admiration for wild animals, and lions are from far on the top of my list. Yet, I am aware we should treat them with the upmost respect and leave them where they should be, in the wild. Therefore, I totally disagree with the zoos. Once and for all, we should all understand that all wild animals must roam freely.
In order to leave the animals freely and to eliminate any form of distress, a non-profit organization came up with a brilliant solution to satisfy the tourists curiosity.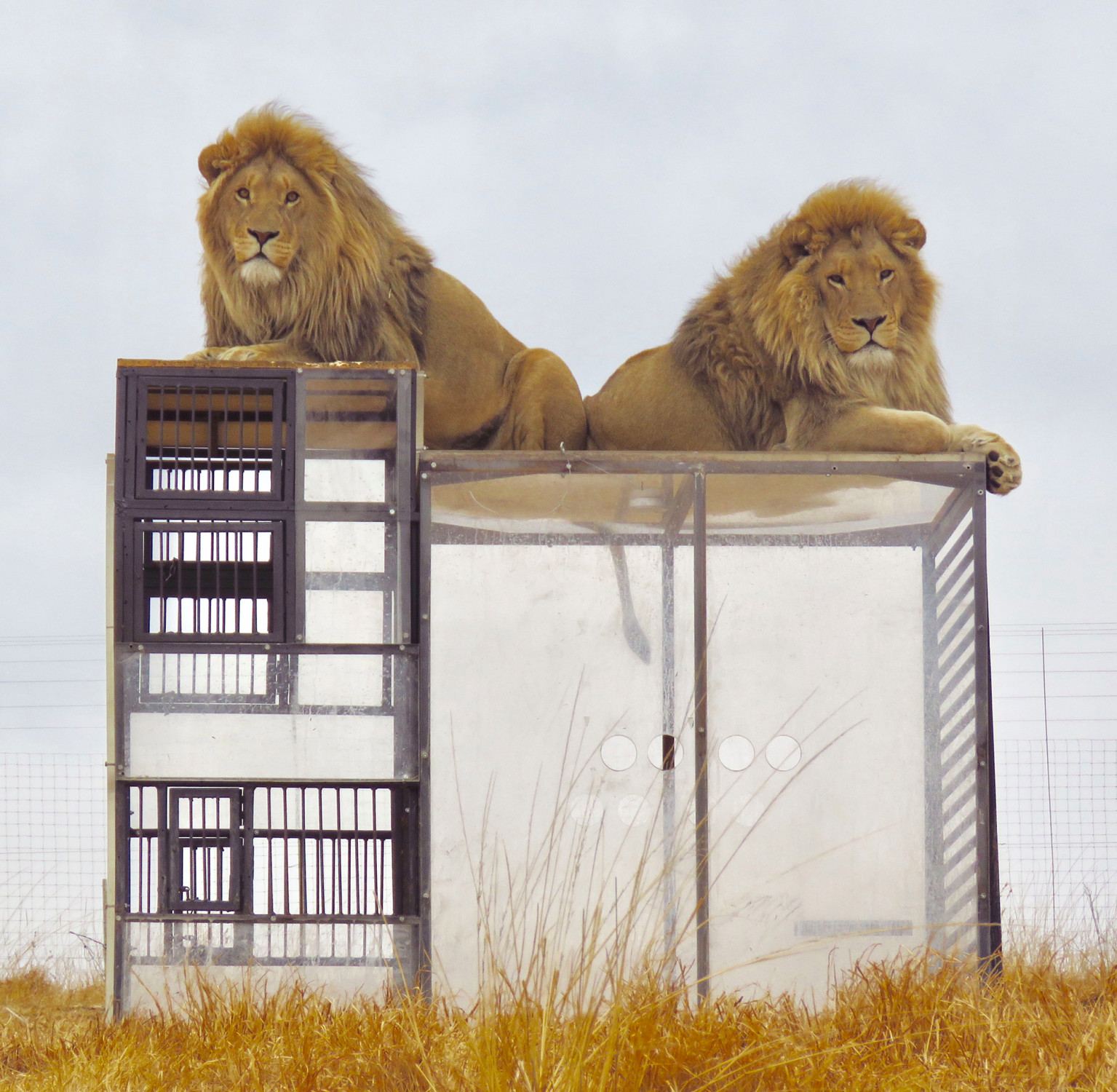 GG Conservation is a foundation whose aim is to protect and save as many lions as possible in South Africa. And since their funds aren't too impressive and there are so many people who want a close encounter with the king of the jungle, the volunteers came up with the perfect solution to raise some extra money for their purpose. They've created some special-designed plexiglass cages where the brave and curious tourists could lock for a close up encounter with the majestic creatures.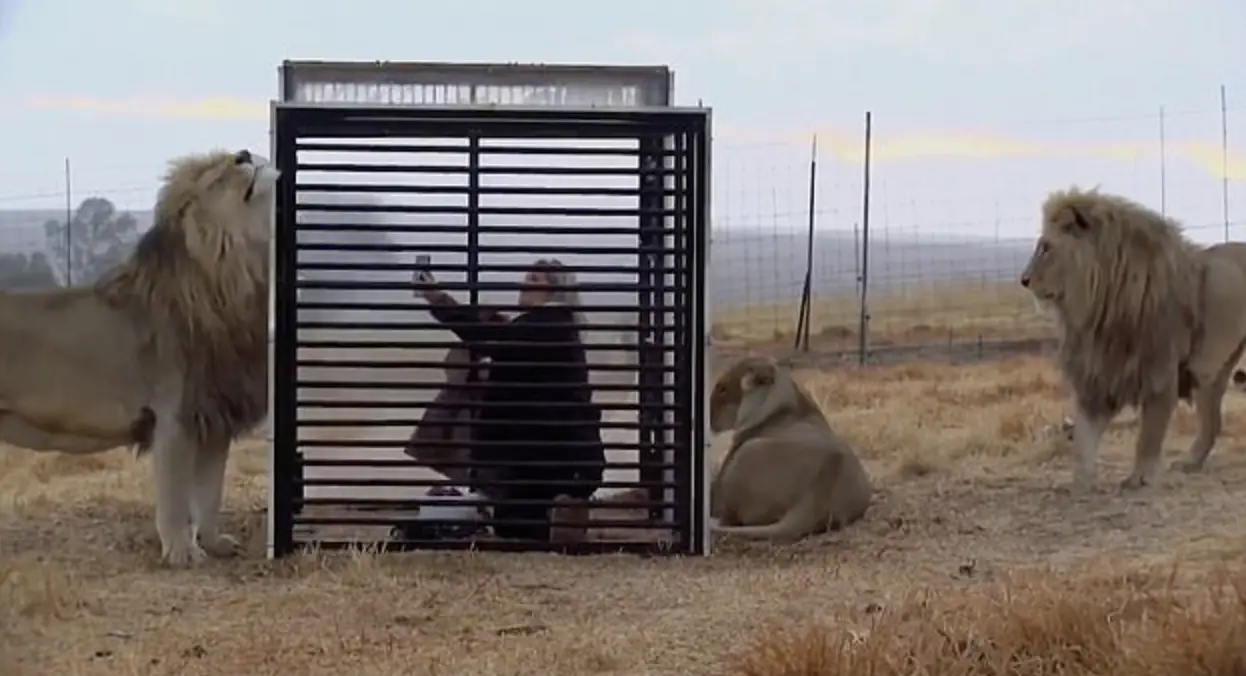 "The reason for the cage was to be able to make an income to enable us to keep the GG lions healthy, safe and protected in our lion sanctuary," the director of the foundation, Suzanne said. "We thought that if we had a professional photography cage we could attract more professional photographers here. The lions in the videos are extremely curious of the cage."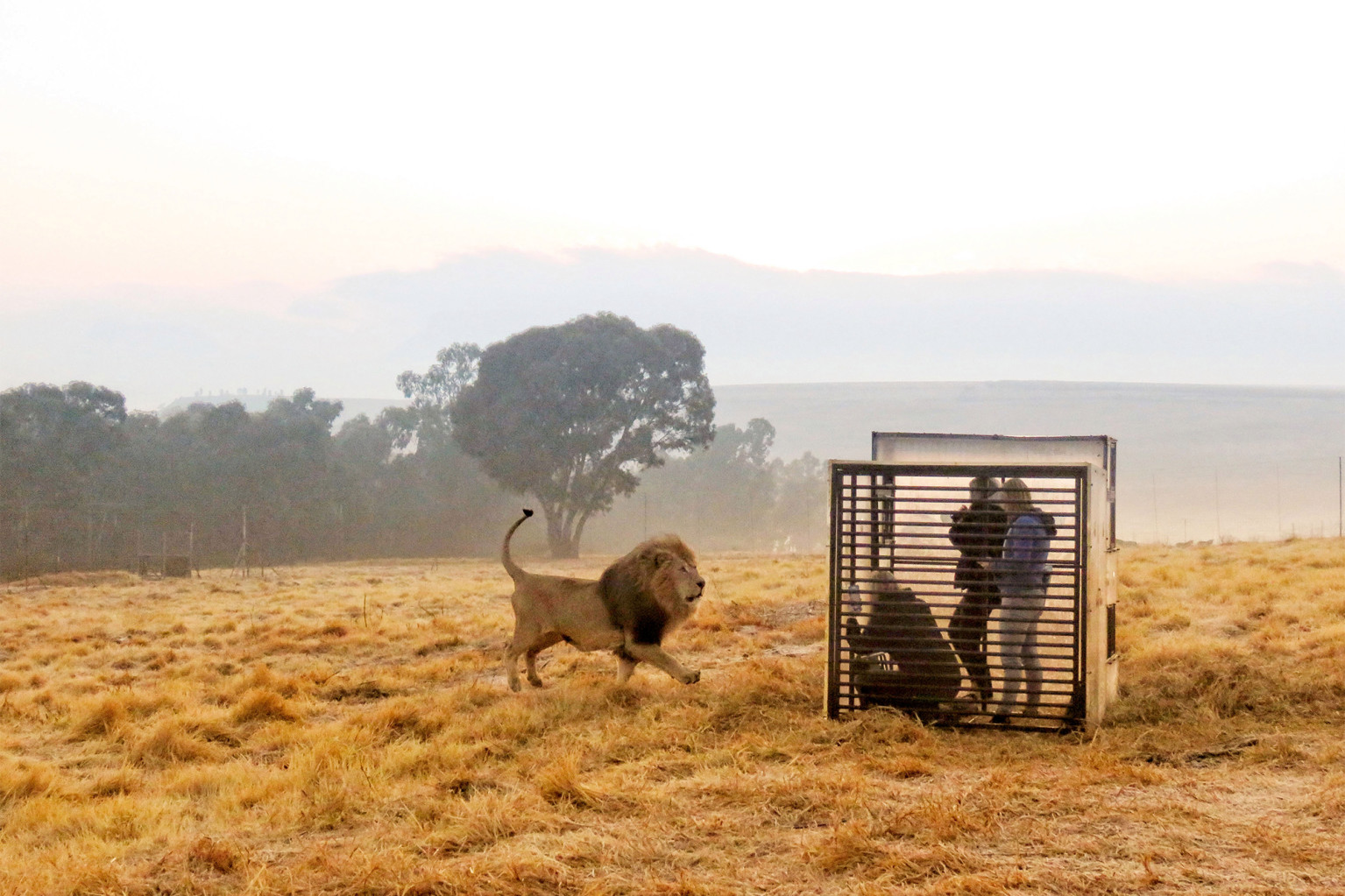 While the threat for the all the big wild cats is higher than ever, Suzanne admits that the costs with the sanctuary became a huge challenge, so any source of income is more than welcome.
"All cats, big or small, love a box and they can choose to come close to the box or not, it's their choice! It's a completely new way to see lions, from a totally different perspective and also from a different angle, especially when one is sat on the plexiglass above you," the GG conservation director added.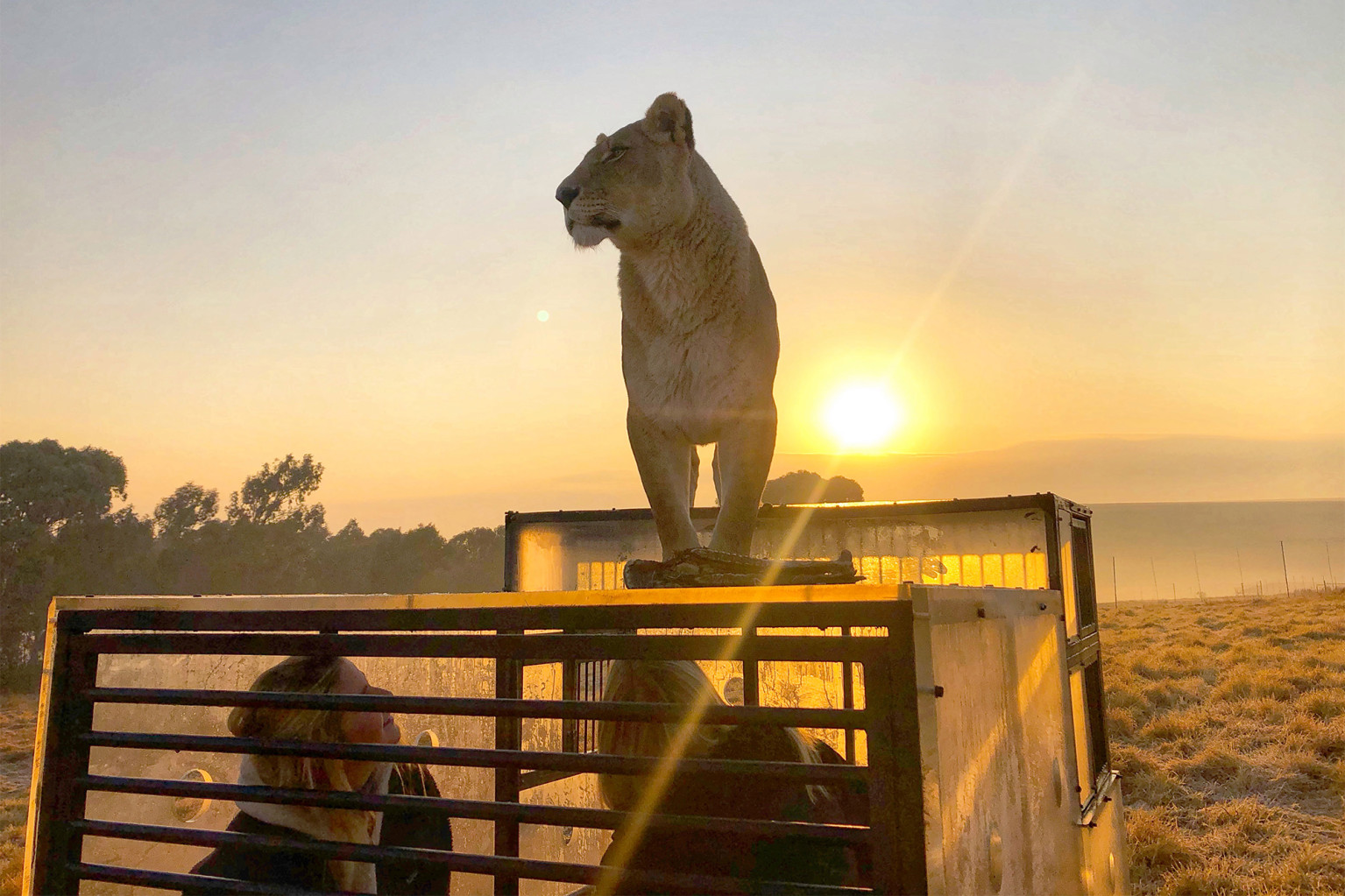 However, this isn't the first place where the tables are turned on. The Lehe Ledu Wildlife Zoo in China is using a different approach of the classic zoo. There, the animals roam freely while the humans who want to see them, are caged.