Some people take their beloved dogs everywhere. However, it didn't happen too often to see a puppy on the red carpet, but thankfully actor Tom Hardy just has given us that gift. The Hollywood star made a surprising appearance at the premiere of his movie 'Legend,' with his dog Woody by his side.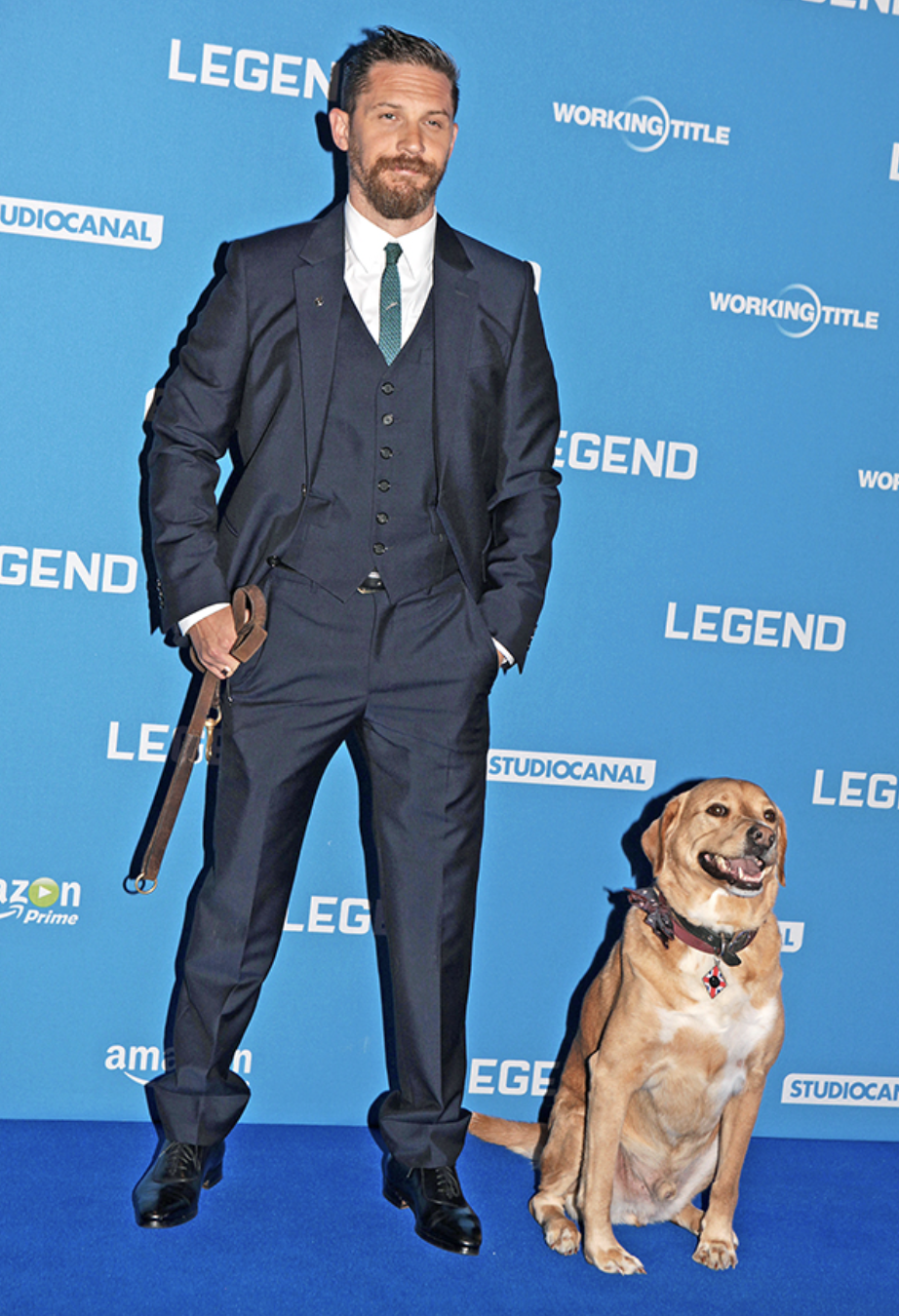 Woodstock or Woody – an adorable Labrador mix – is pretty familiar with public appearances. He also featured in a PETA campaign with his human dad!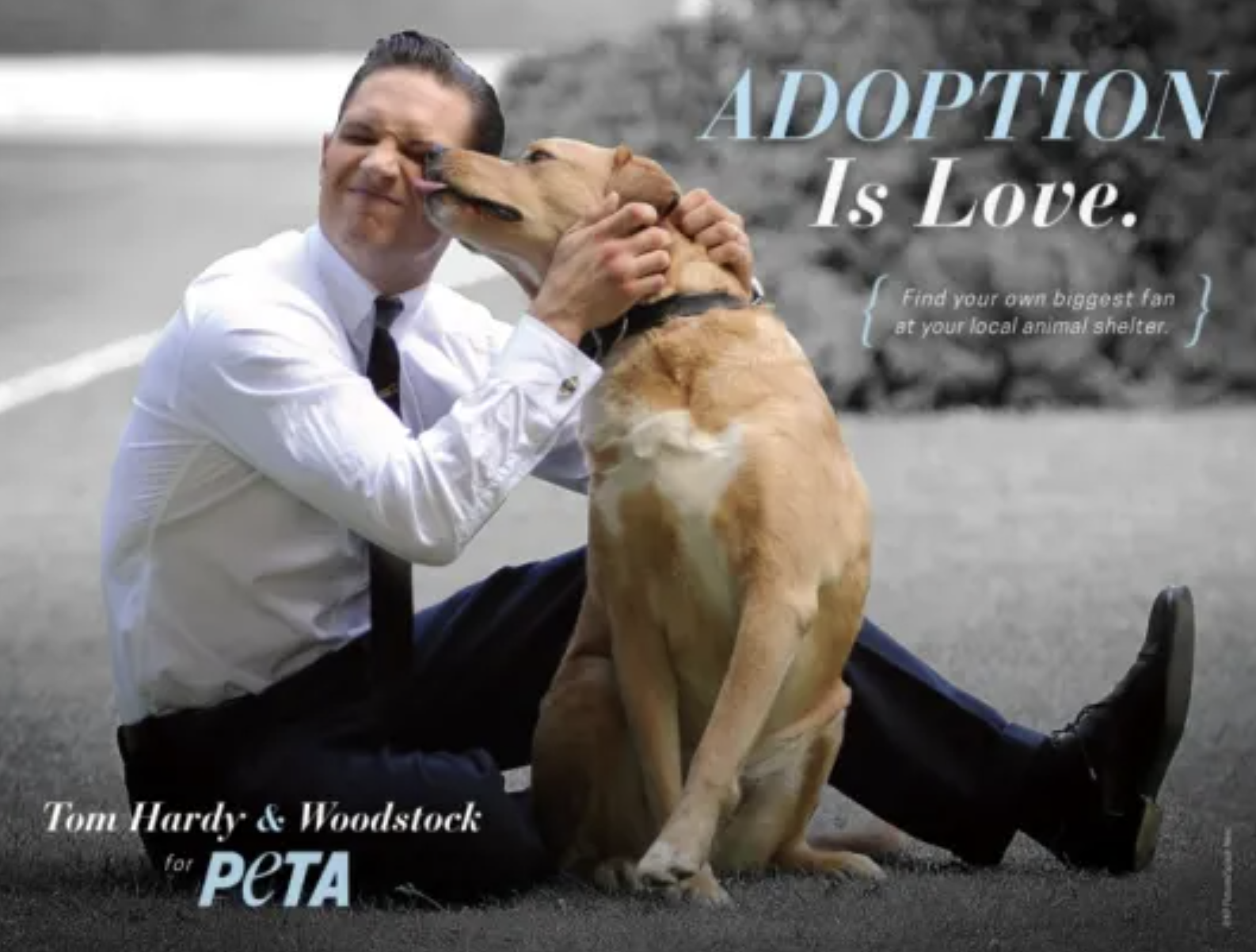 Tom Hardy brings his beloved furry friend everywhere, encouraging pets adoption this way. Since they first met, Hardy and Woody are inseparable, and judging by the time they spend together it is pretty easy to understand how strong their bond is.
The famous actor has found Woody while filming 'Lawless.' He spotted the yellow lab wandering the streets of Atlanta, and decided to adopt him and take him to his home in London. However, Woody isn't the only dog that Hardy adopted.
"Wherever I go, I get a dog, pretty much," the actor told Vulture. "You're not allowed to bring another dog back from a job." But I'll always find one. On every job we go on, I'll either find someone's dog and look after it, or I'll take my own dog, or I find a dog and we home it."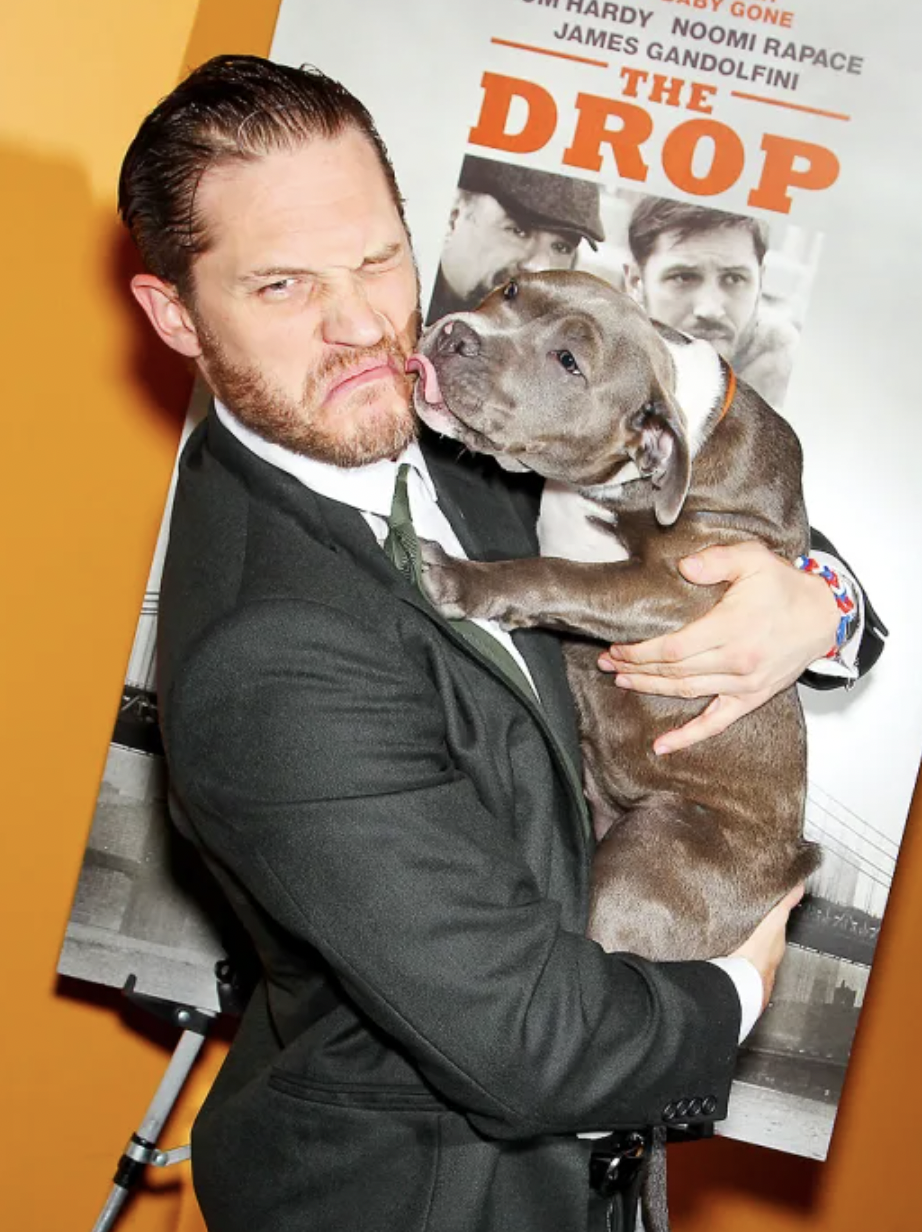 Tom Hardy has always been fond of dogs. In fact, he loved dogs so much, he even went to school with his first dog, Max!
"My old drama teacher said, 'I remember when you used to walk into class with your dog in one hand and a can of Coke in the other,'" Tom Hardy said. "Max was my support unit, it's like I had a focus; I had an identity and higher self-esteem because something relied on me and loved me constantly."