The Independence Day meant freedom for a tiny kitten that found itself trapped in a fender in Ionia, Michigan. Fortunately for the helpless creature, the brave officers arrived just in time and saved the day!
As usual, during a holiday, the officers with the Ionia Department of Public Safety expected to have emergency situation. Nevertheless, they thought to be calls involving fireworks, not animals rescue. But when a concerned citizen alerted them about a kitten crying from inside of a vehicle, officers Chris Flanders, Randy Dankenbring and Mike Cronk rushed to the scene.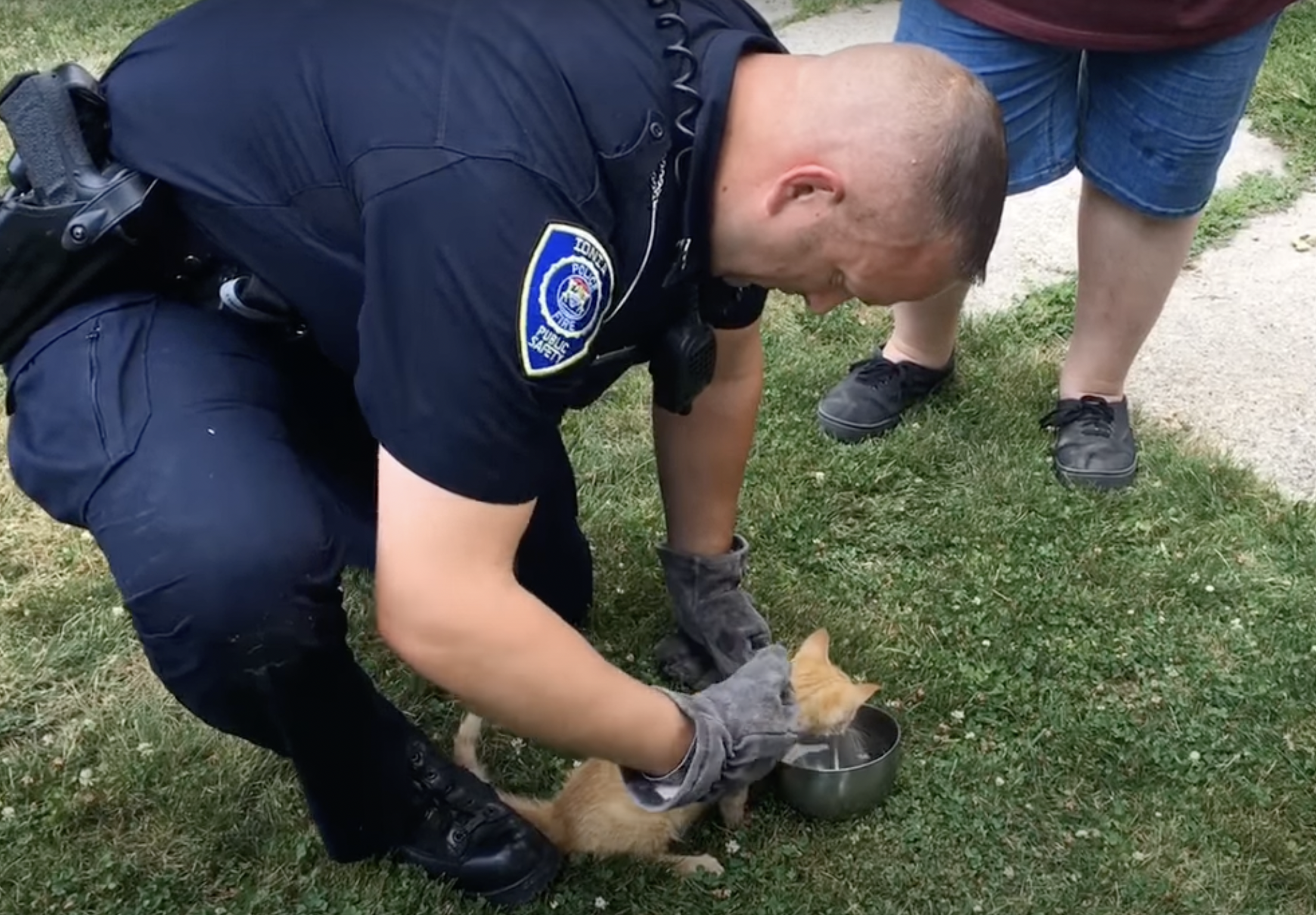 "They heard the cat cry out and meow a couple of times," Officer Chris Flanders told WZZM13. "It was when she realized there was an animal in the engine compartment of her vehicle."
Soon as they arrived, the officers realized that some furry animal trapped inside, but without knowing what it is, they decided to remove pieces from the fender to identify the animal. Finally, the officers spotted a distressed kitten inside. With the temperature over 93 degrees that day, the tiny kitten was dehydrated. More, the officers assumed it might have been there for hours.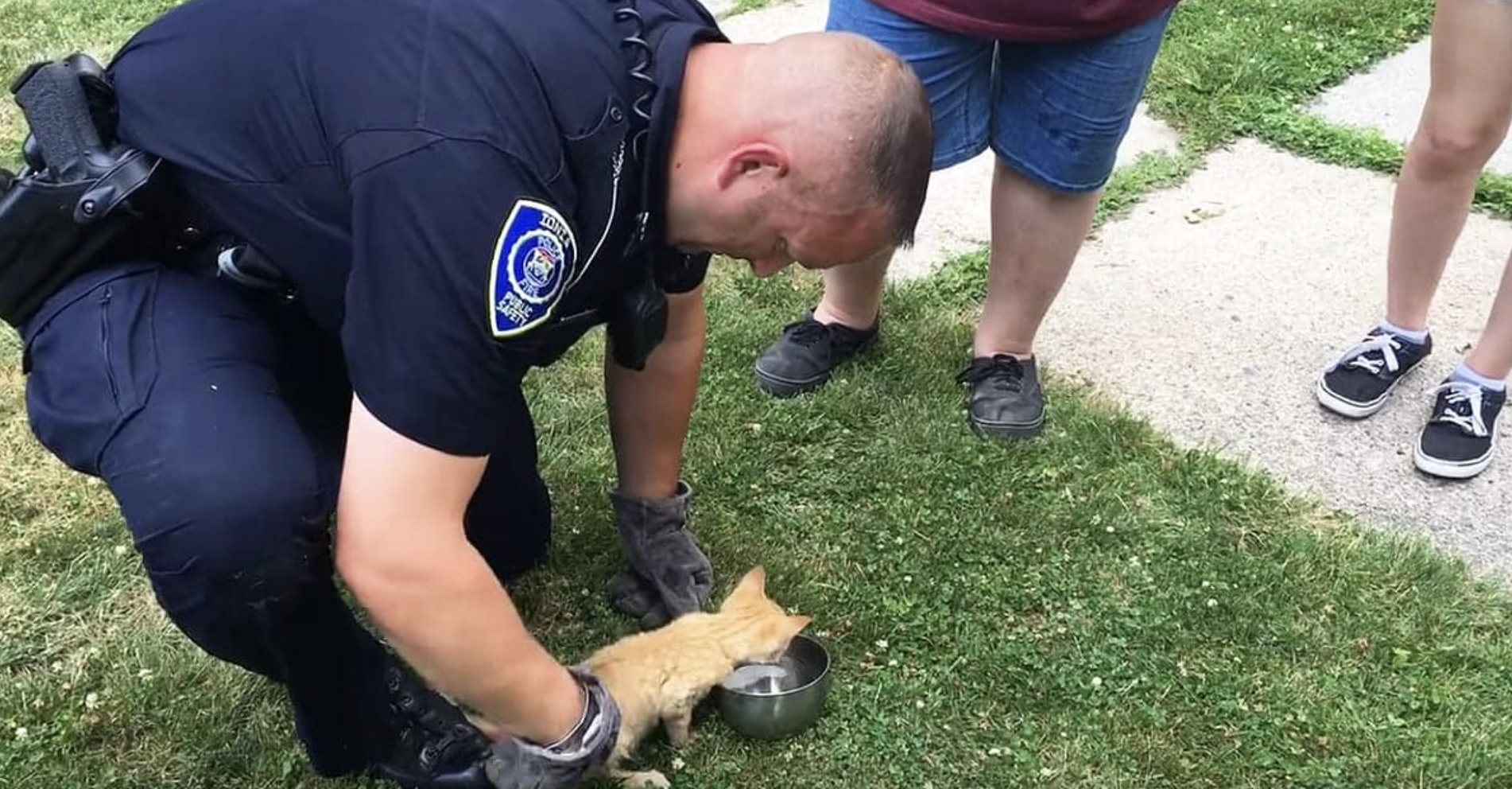 "The cat appeared to have been in the vehicle for a number of hours and had traveled an unknown distance, but seems to be quite a few miles," officer Flanders said. "It was quite disheveled, lethargic and dirty from being in wheel well."
The deputies offered some water to the little cat, and it soon started to recover. However, they taken it to a local shelter for more investigation. They named the tiny animal Turbo.
"The family who made the call quickly got some water and immediately the cat started drinking." Deputy Director John Odette said. ""It's a feel-good story on the Fourth of July. It just goes to show that big or small our officers are here to serve the community. We're glad the cat seems like its going to be OK."