Just like any other dog, this adorable puppy named Bristol has so much love to offer, but apparently there's only one person in the world that can benefit from it – beloved human dad, Nathan McNeese. More, the possessive dog is not afraid to tell Nathan's wife, Alicia, what her feelings are.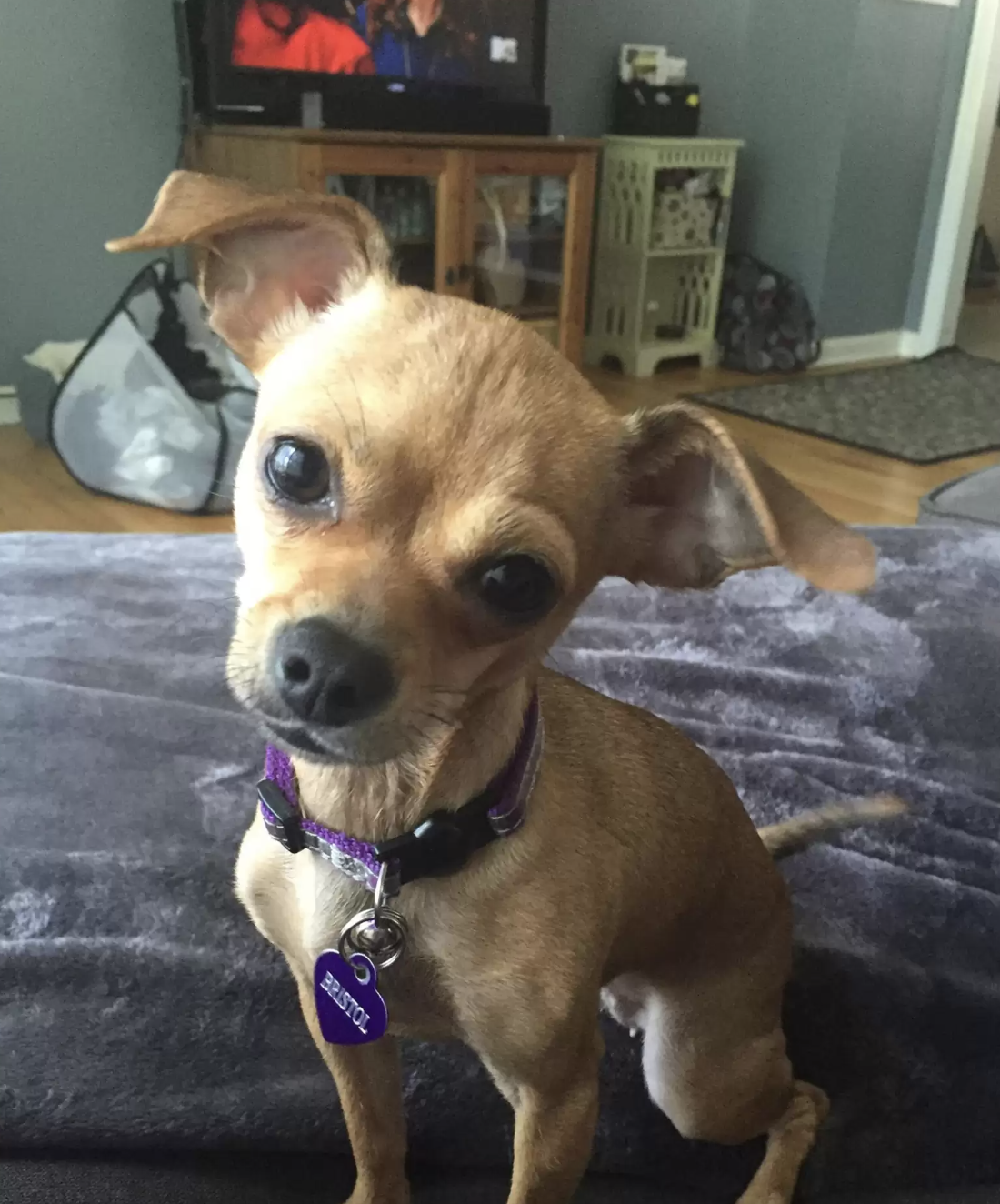 Although Alicia and Nathan have both raised Bristol since she was just a few weeks old puppy, the little dog sees the things a bit different. In her eyes, there is only one human in the world, and that is her dad. Of course, Alicia loves the tiny furry thing just as much as she loves her man, so she can close an eye from time to time.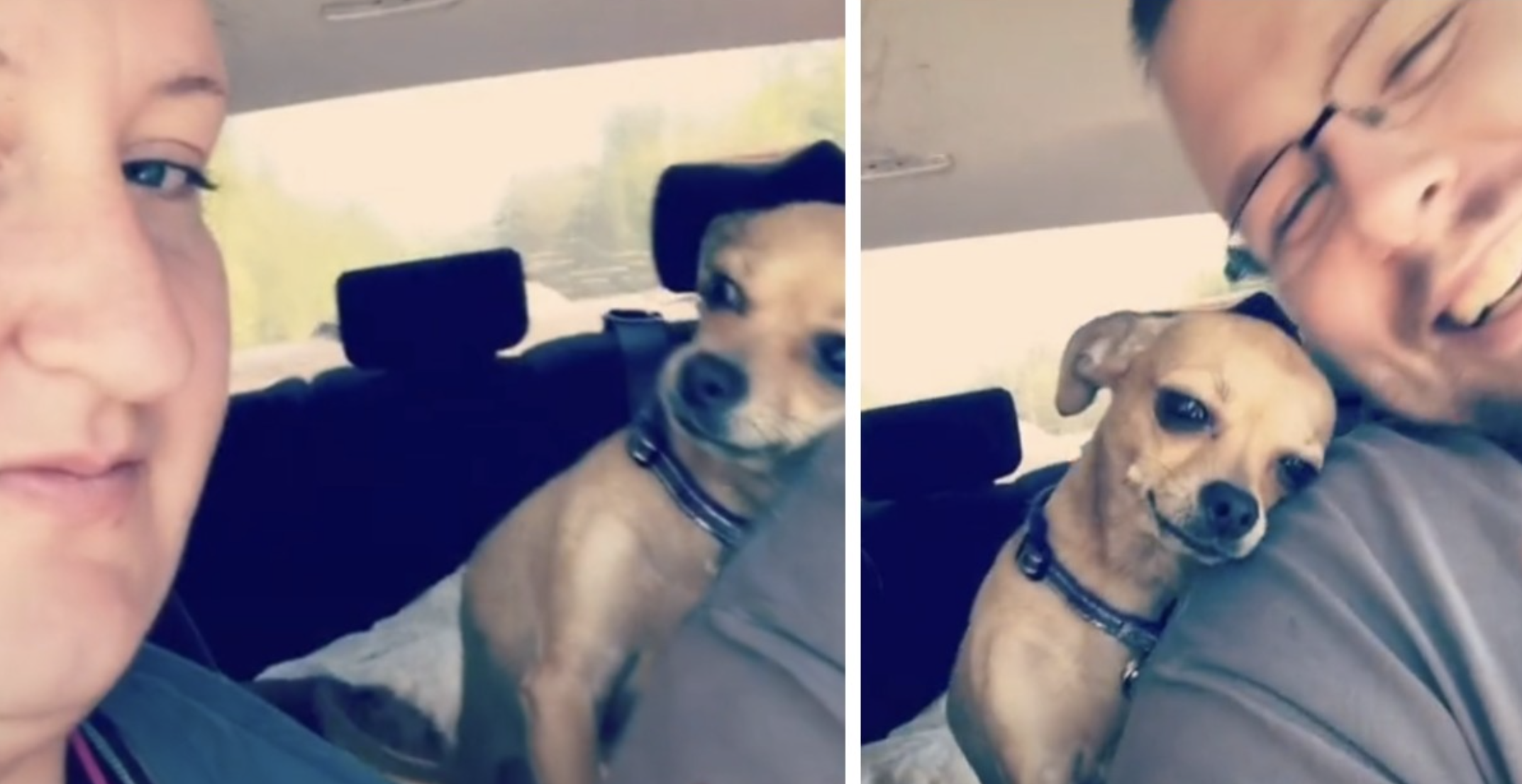 "Her go-to person is my husband," the wife said. "They have this incredible, so-hard to explain bond. The best duo."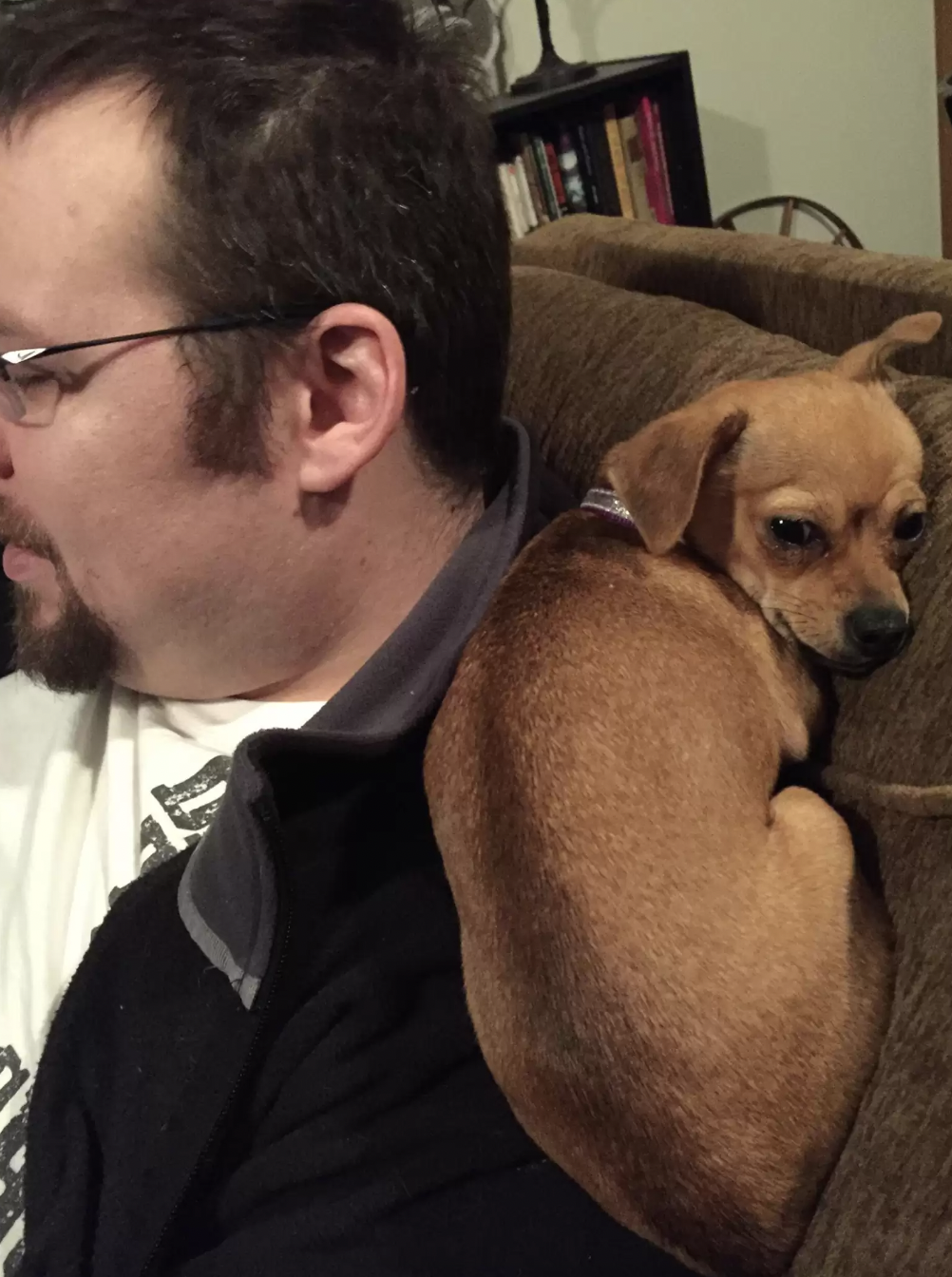 For the tiny Bristol, being with her favorite human isn't enough, but she also need to make Alicia to understand it. So she came up with some sort of different look whenever she's been cuddling with Nathan and she feels Alicia's presence. The wife, of course, is but amuzed of the situation and she grabbed a bunch of photos with Bristol's hilarious face.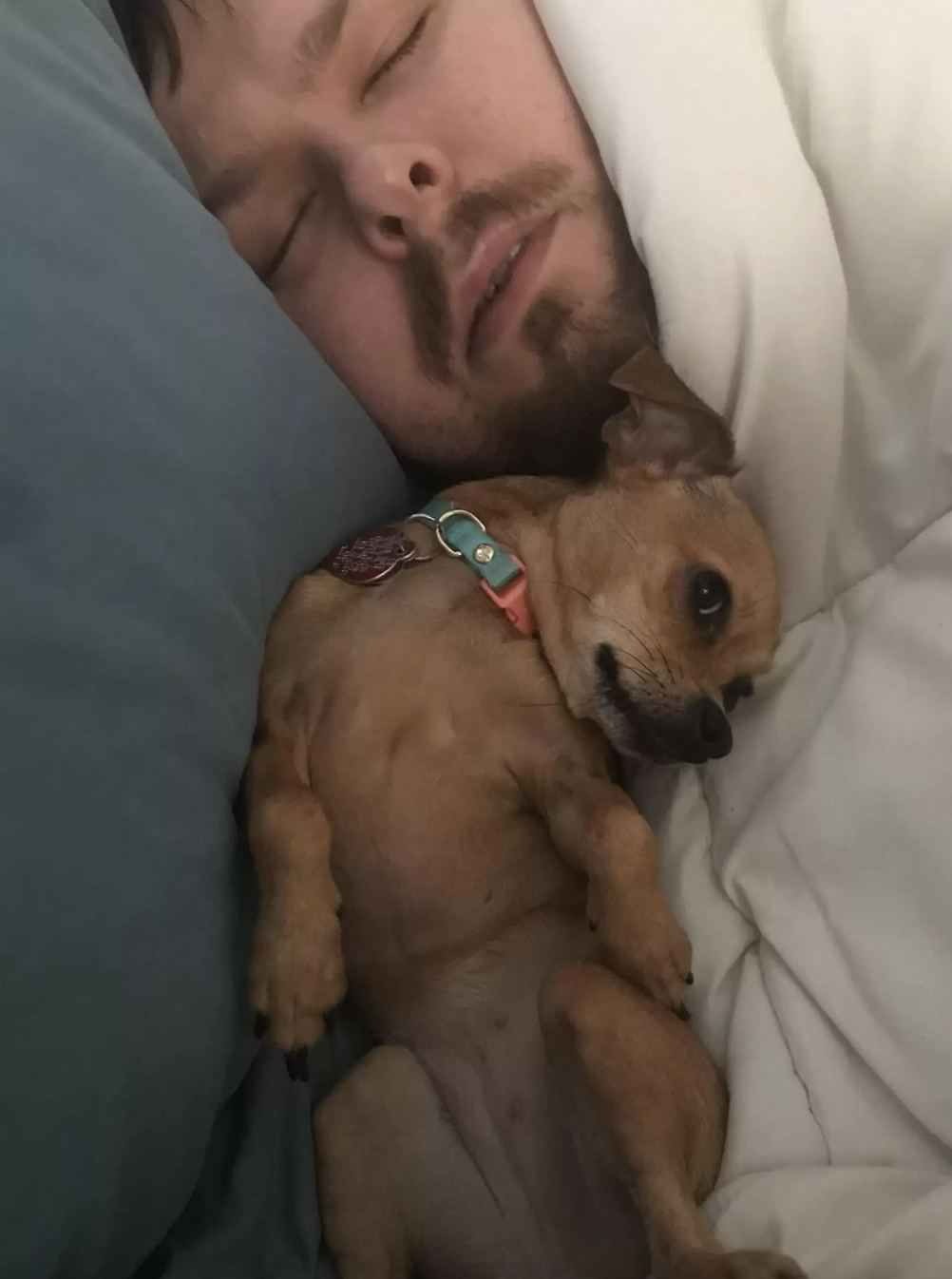 "At first, my head was resting on my husband's shoulder," Alicia said. "When I lifted my head she replaced it with hers. I think she was thinking, 'He's my human. Move on over, Mom..he's mine. But she is also very sweet…when she wants to be!"
Alicia even recorded one of these hilarious moments when Bristol wants her to get her head off her dad. Take a look: