Last weekend, Justin Hanley, a resident of Philadelphia, stumbled upon a pit bull-mix puppy abandoned and tied to the railing outside his front steps. Alongside the puppy, he found a note with a distressing message and a plastic bag with three slices of pizza. But the story has a happy ending though, as he was able to find the puppy a new loving home.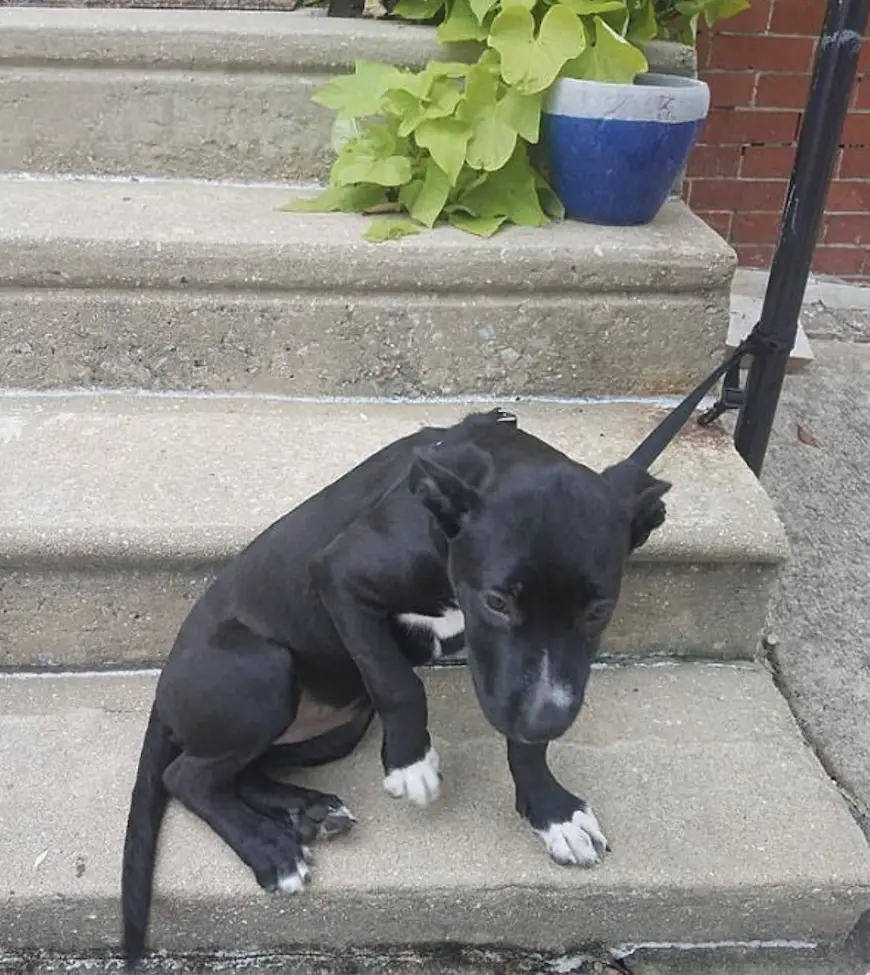 "Please take me home," the heartbreaking note read. "I'm a girl named Diamond. We can no longer keep her in our home. Thank you."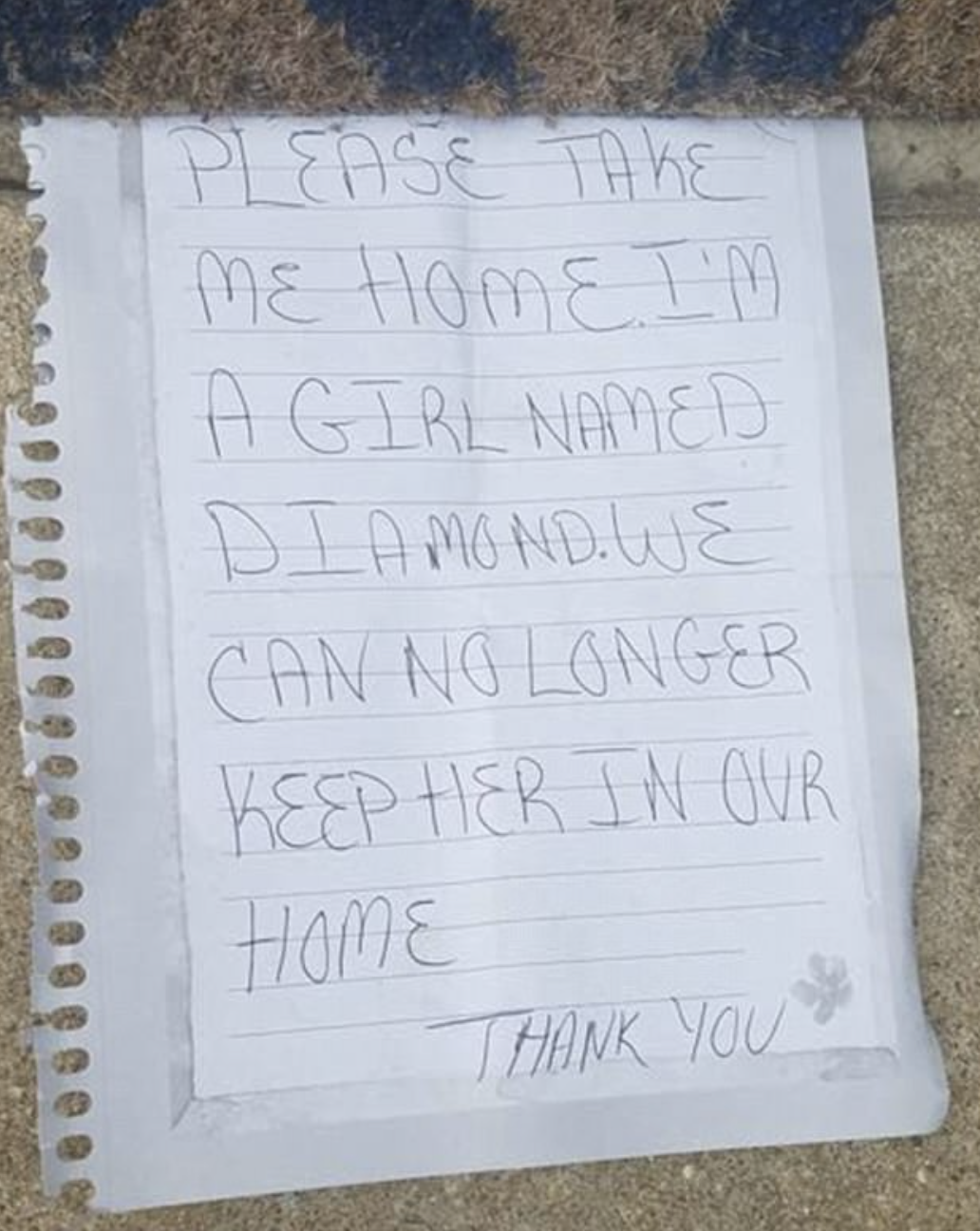 Hanley, a father of two, has taken the poor puppy inside and gave her water and something to eat. But, they already had a dog, so regardless how much they wanted, they couldn't keep Diamond. However, they were determined to find her a new home.
"I think because our house is in a high traffic area, [the owner] probably assumed she would not be waiting long to be discovered," the 34-year=old told TODAY. "But to see a dog all alone, I was pretty stunned. Clearly, if somebody is feeding a dog pizza they weren't equipped to handle a dog in the first place."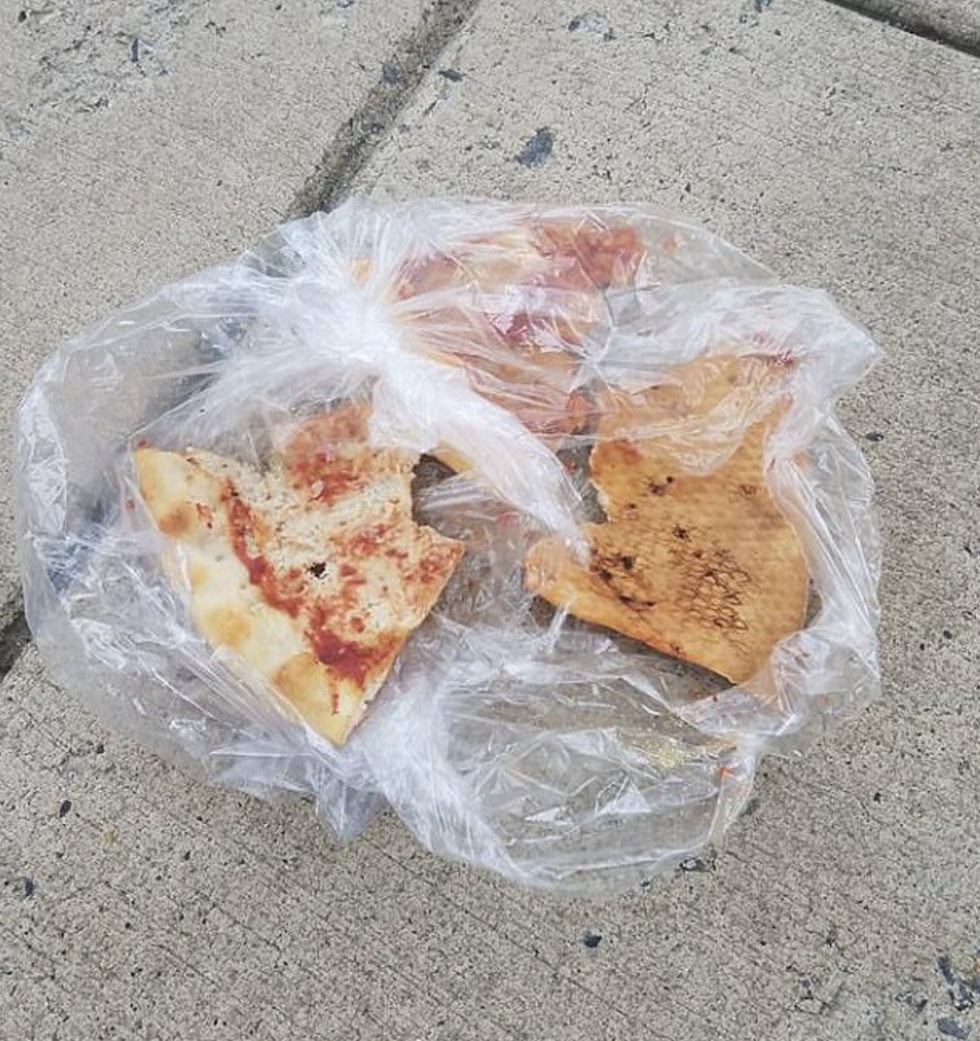 Feeling uncertain about his next steps, Hanley turned to social media and posted on a local neighborhood Facebook page." Who handles abandoned/lost dogs? spca?? This is heartbreaking stuff" he wrote. Hanley received an outpouring of advice and offers for help in response!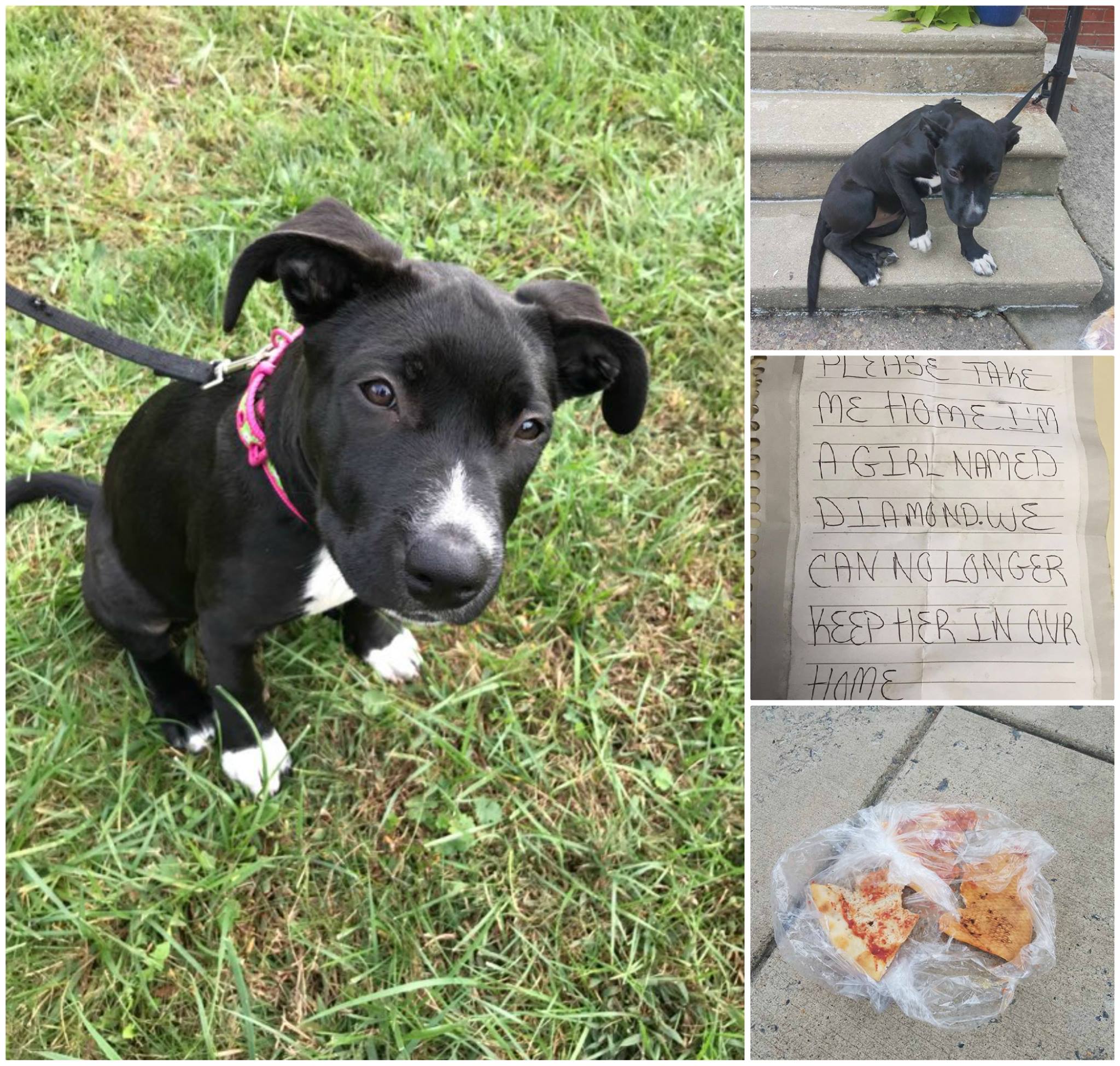 "Within minutes, I knew that Diamond would have no trouble finding the home she deserves," the man said.
Here's a video with the moment Hanley found Diamond tied on the railing:
Hanley's post received over 150 responses and within three hours, Diamond was welcomed into a new home with one of the members from the Facebook group!
"Faith in humanity restored," Hanley added!
(h.t: today)