Chewy, a three-month-old Chihuahua, was discovered by a security guard at McCarran International Airport in Las Vegas. He had been left behind in an airport restroom by his owner, who – as later turned out – was trying to escape an abusive relationship and couldn't bring him on the flight. The owner left a letter with Chewy, in the hopes that a kind person would take care of him.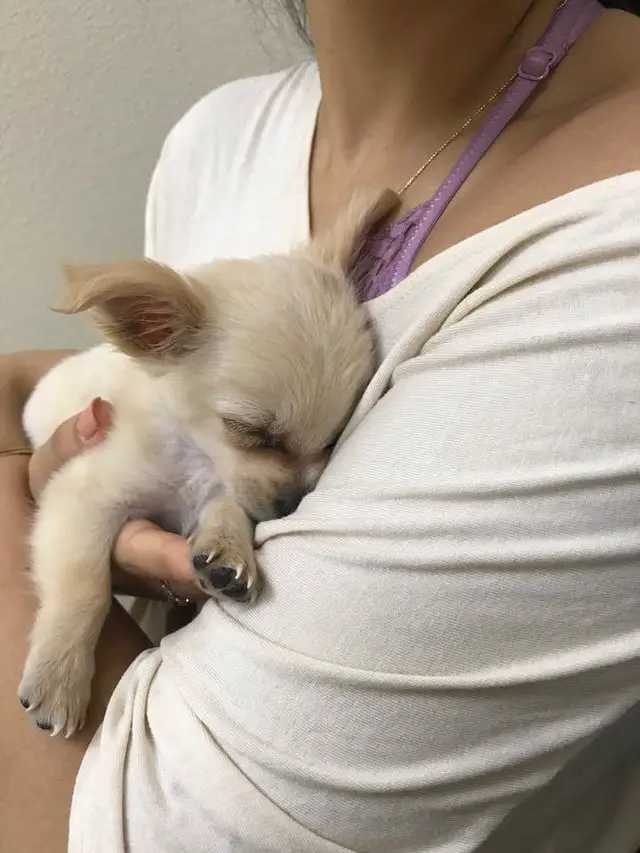 "Hi! I'm Chewy! My owner was in an abusive relationship and couldn't afford me to get on the flight," the sad note reads. "She didn't want to leave me with all her heart, but she has NO other option. My ex-boyfriend kicked my dog when we were fighting, and he has a big knot on his head. He probably needs a vet. I love Chewy sooo much. Please love and take care of him."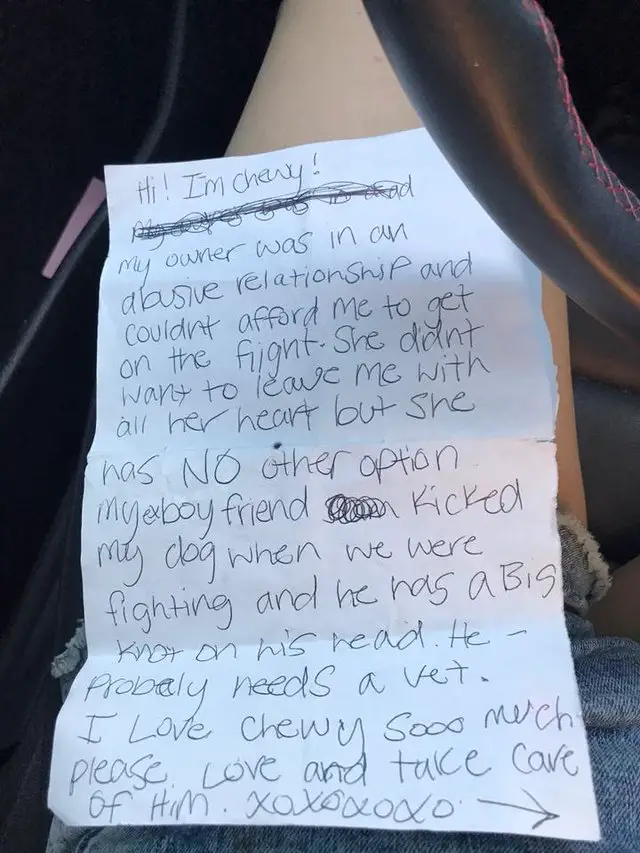 Chewy was in urgent need of medical care for a head injury, so the airport staff contacted Connor and Millie's Dog Rescue (CMDR), a local non-profit foster-based organization. The rescue center quickly took in Chewy and rushed him to an emergency vet clinic. CMDR specializes in caring for senior and special needs dogs while they search for their forever homes.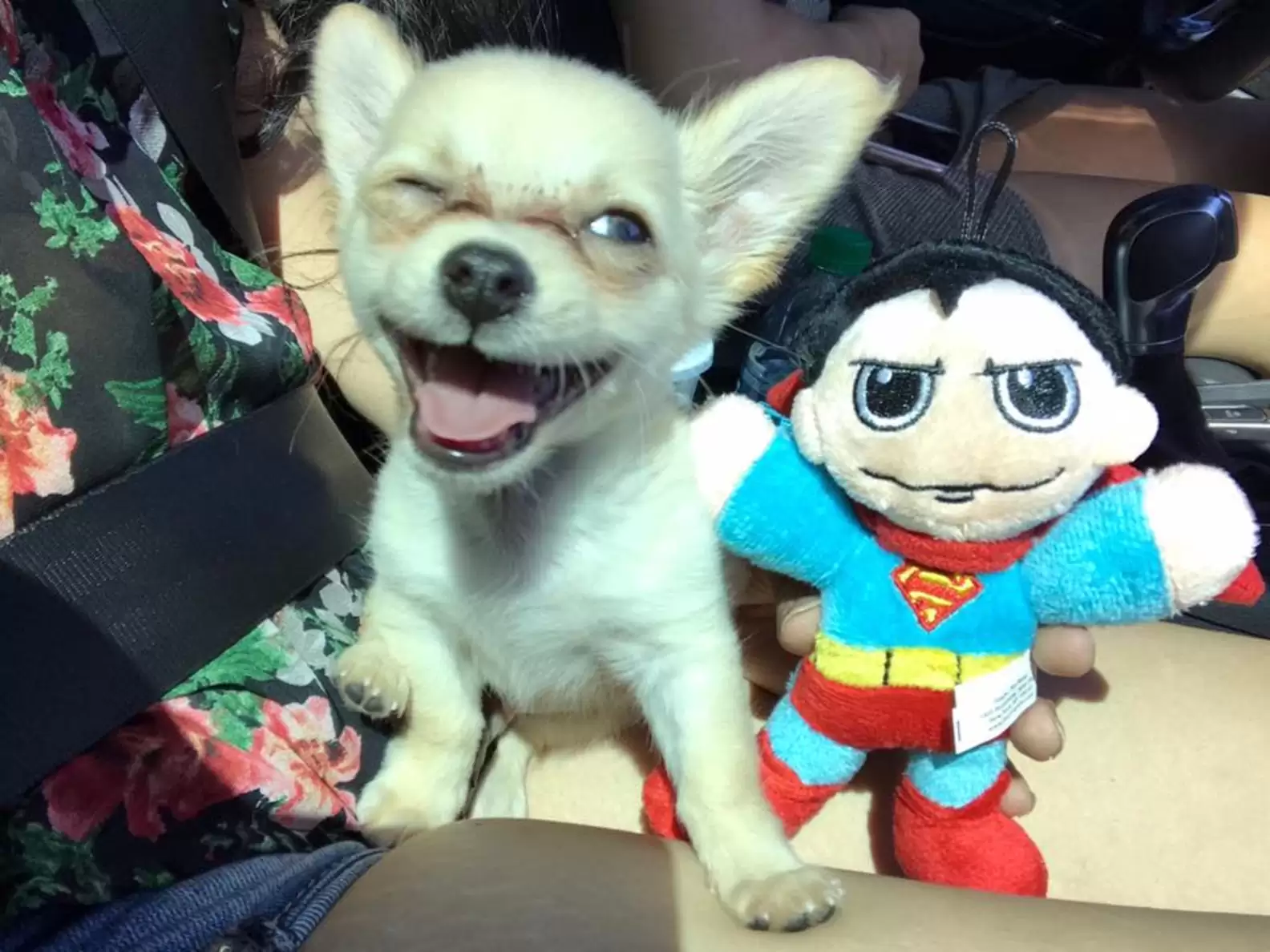 "My heart dropped to my knees," said Linda Gilliam, president at the Connor and Millie's Dog Rescue. "I didn't hesitate to accept him and instructed my foster to immediately get him to an ER."
The location of the woman who abandoned Chewy is unknown, but Gilliam hopes that by sharing his story, it will raise awareness and provide support for other people in abusive situations with pets. If it's not possible to flee with a pet, local animal rescue organizations can provide temporary care for them. Additionally, shelters may assist in finding a way to keep pets and their owners together.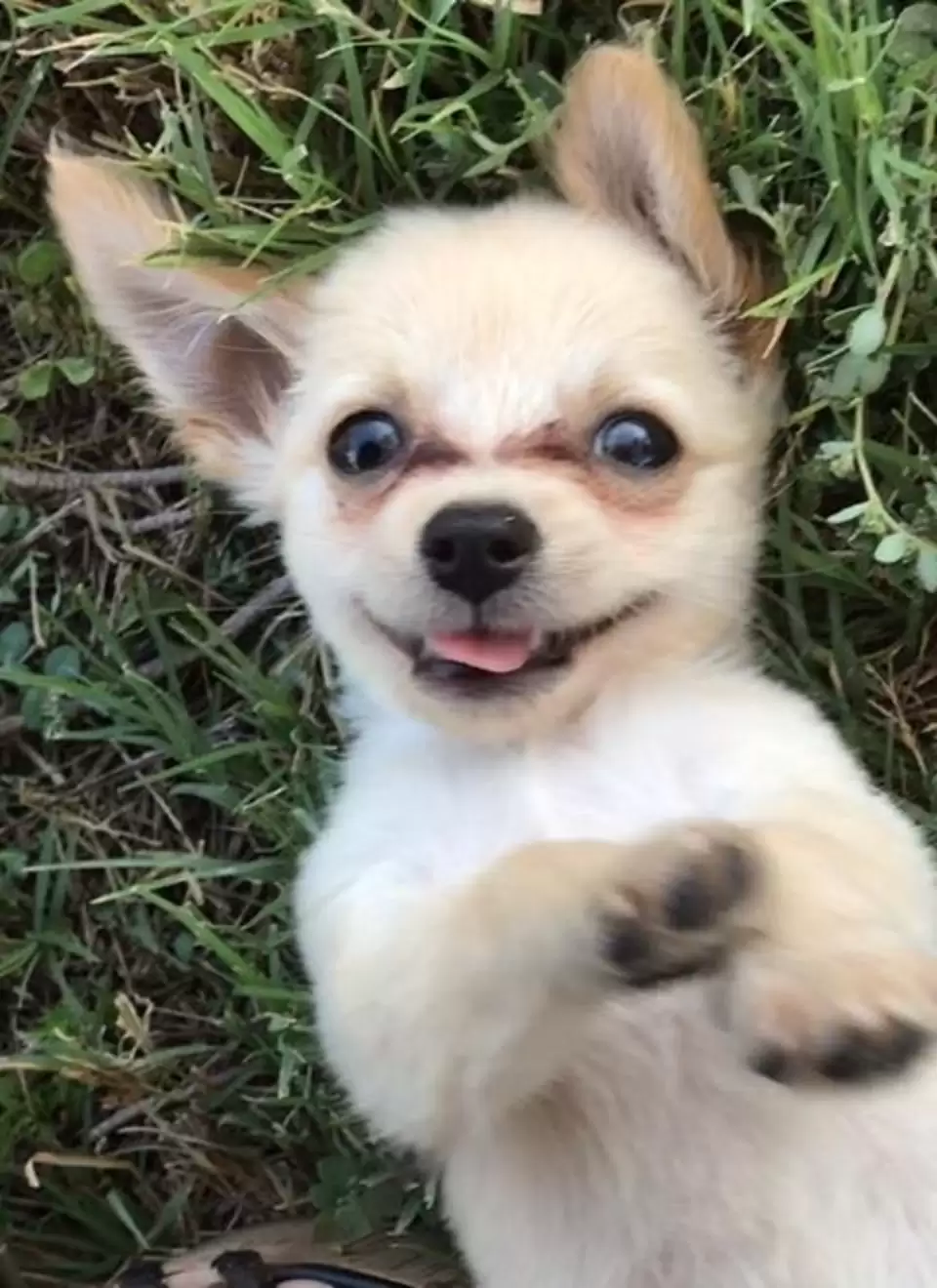 But the most important thing is that Chewy is on his way to recovery, and to find a new loving family to take care of him.
"This is a very overlooked issue as a whole," Gilliam said. "We also wanted to try and get the message to Chewy's mom that she did a brave thing and that he is safe and will have a great life."
(h.t: thedodo)