All baby animals are extremely cute, there's no doubt of it. However, from time time a to cute to handle character shows up and steals the show. It's also the case of this tiny donkey who thinks he's a pup, whose story is something of a fairytale.
One day Jody and Ted, a couple from Ontario, have spotted a little creature inside of a barn on their property. Since their farm is home for horses, donkeys, rabbits and many other animals, first they thought it might be a grey rabbit. But after a closer look Ted realized there is a miniature donkey. Unfortunately, the little on was rejected by its mom, shortly after he was born.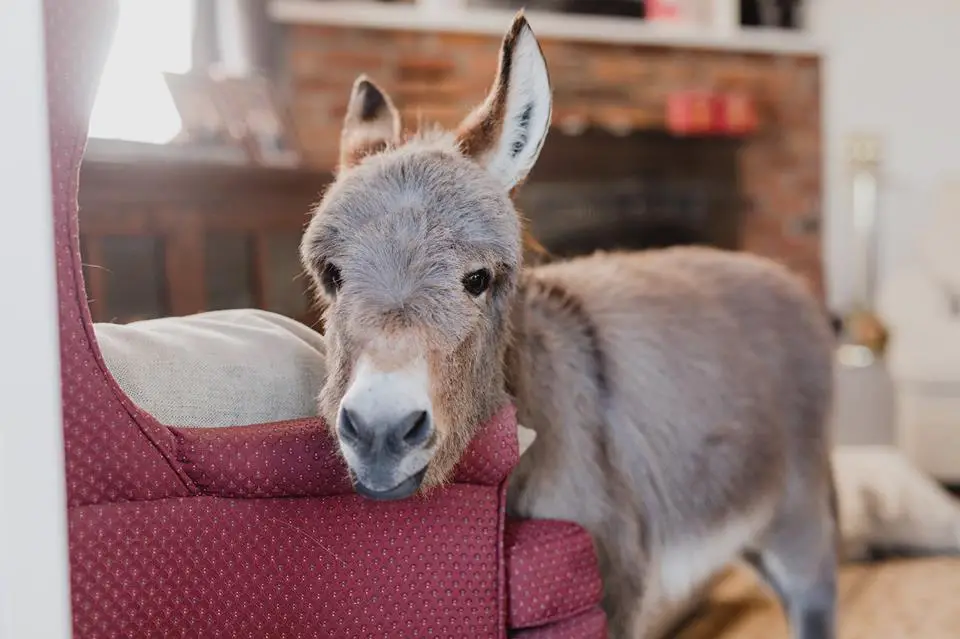 Jody was afraid he won't make it given he weigh only 10 pound and normally a newborn donkey should weigh around 50 pound. But she know she hd to do something, so she took him inside and started to look after. In the first days, the woman fed him every half an hour with a syringe. And despite his fragile stature, the little one proved he's a fighter. They called him Tiny Tim.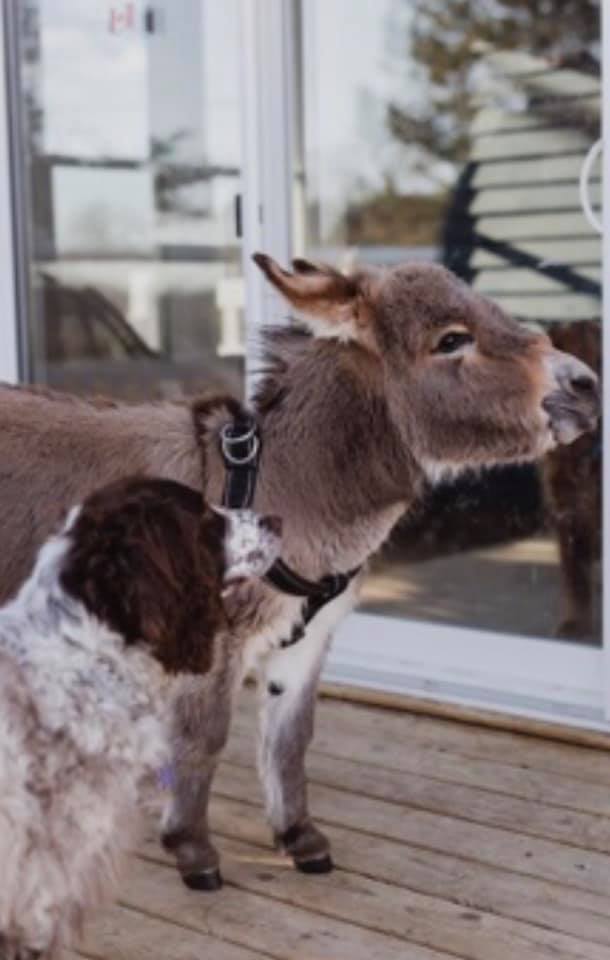 And since his human parents were sharing their house with two dogs, Tiny Tim couldn't thought he's different. "He takes on characteristics of dogs," Jody told People. He fetches a ball, licks plates as I load the dishwasher and sleeps on a dog bed."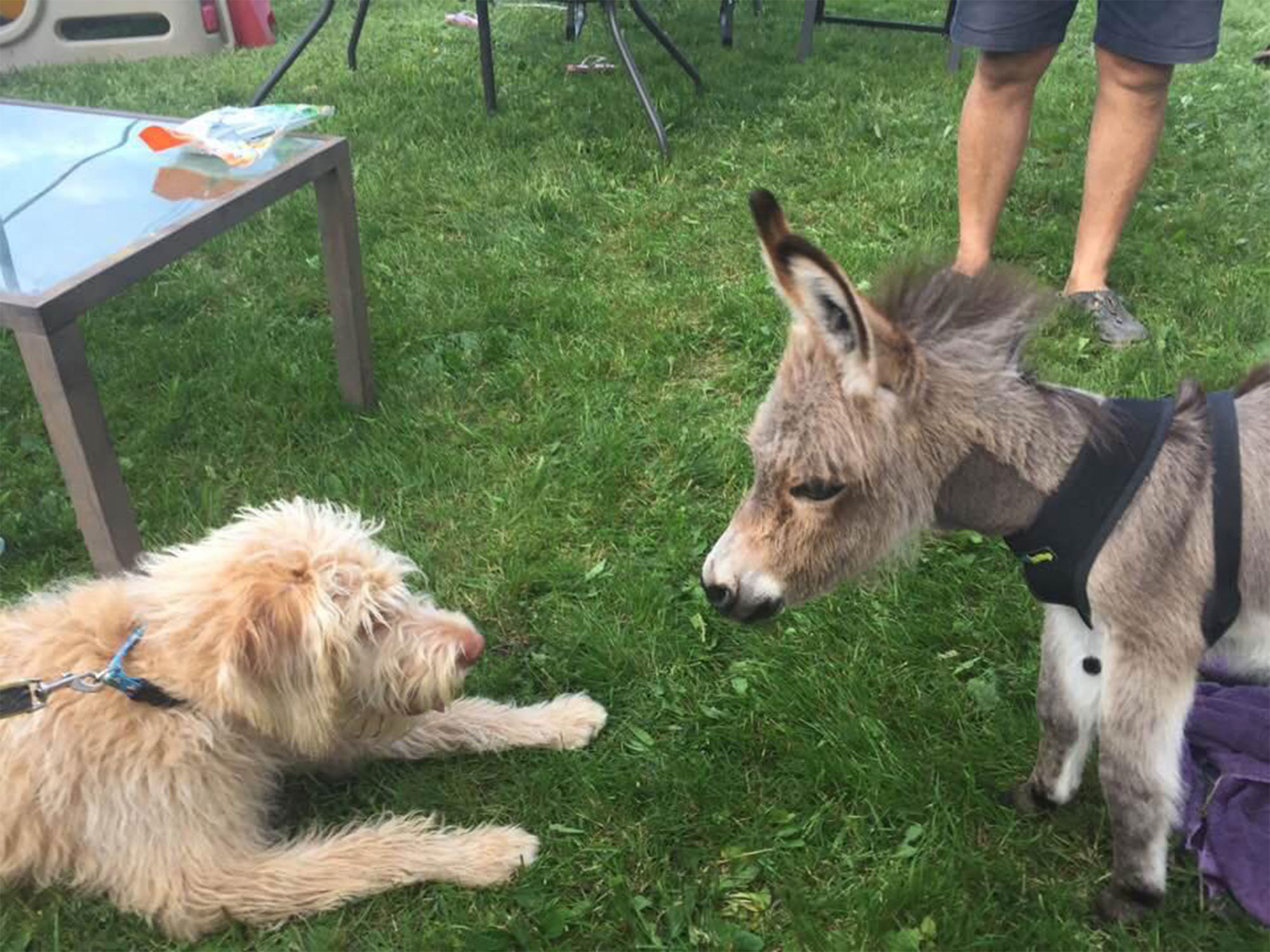 The couple hoped it would possible to return Tim to the herd at some point, but they soon realized it would be too dangerous, giving its stature. So they offered him an indoor life. And he seems to enjoy it. Watch the adorable Tiny Tim here:
h/t: animalchannel