The very unique personalities of primates is what makes them humans' closest relatives. However, this orangutan is more special than anyone could ever imagine. Meet Alba, one of the most beautiful creatures you've ever seen. And that because she's the only known albino orangutan on Earth!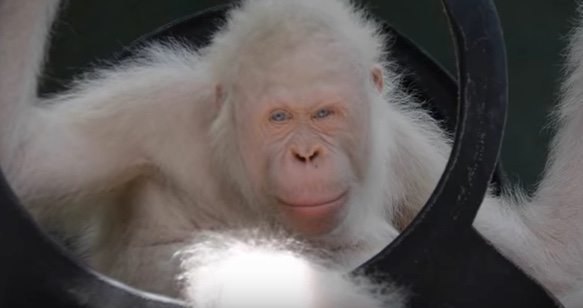 There isn't a more fitting name to describe her as 'Alba' means white in Latin. Alba was rescued in 2017 with the efforts of the BOS Foundation and the Central Kalimantan Natural Resource Conservation Agency in Indonesia. After the moment, she gained a worldwide attention. So the rescue groups put together an ingenious plan in order to protect her.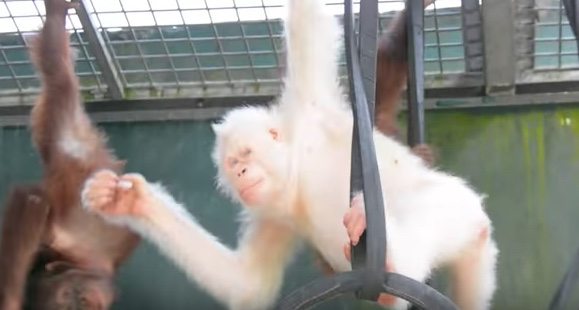 Because of her condition, albinism, the female is at risk of health complications as poor eyesight or hearing problems. Therefore, the rescuers decided to built her own island in order to be safe. The special island is 10-hectare big and she shares it with Radmala (a 4-year-old female), Kika (a 6-year-old female), and Unyu (a 4-year-old male). These three orangutans are Alba's best friends. And from the moment they were introduced to Alba they showed fondness and affection for one another. Now they got the chance of enjoying their days together in the protected forest.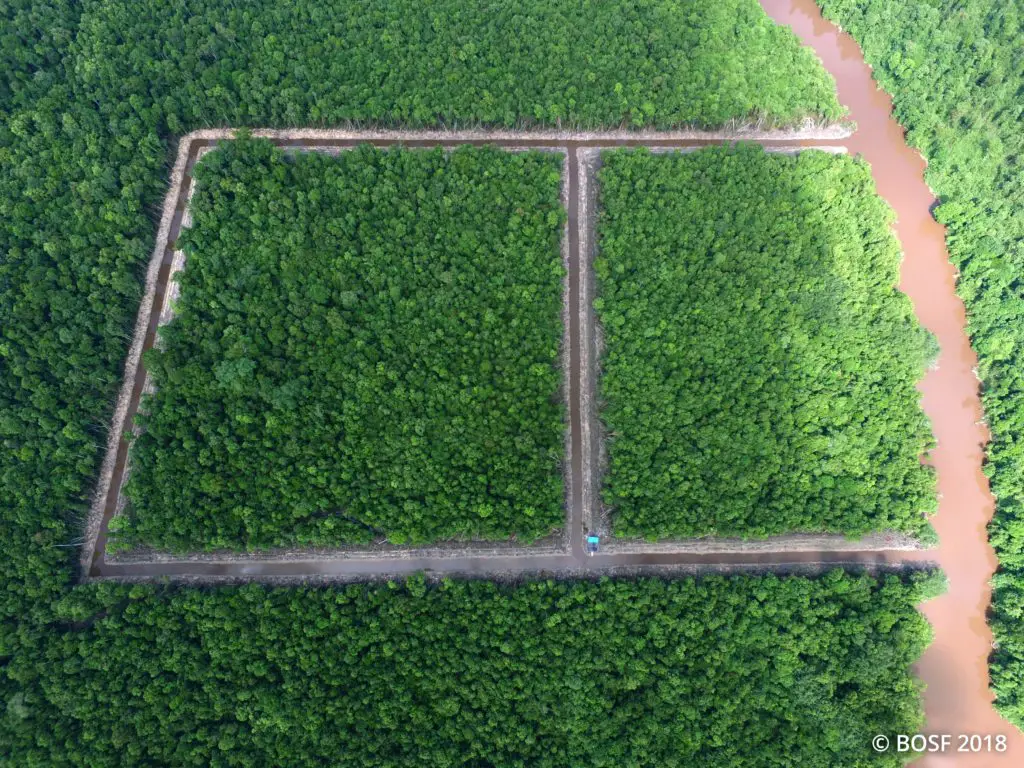 The island is being monitored 24 hours a day and staff conducts regular patrols. They collect data on the orangutans' health and behavior. There is a canal that serves as a natural border for the island as well as two feeding platforms in which supplementary food will be provided twice a day.
Thanks to the amazing efforts of the BOS Foundation, Alba can lead a long, healthy, and happy life away from human threats! You can watch this gorgeous creature in the video bellow!