An extremely rare sight of a snowy owl sent everyone in Ocracoke, North Carolina on alert. The majestic bird had been initially spotted on the Pea Island on December 29th last year, so everyone got excited about the possibility that this magical owl would return on Ocracoke.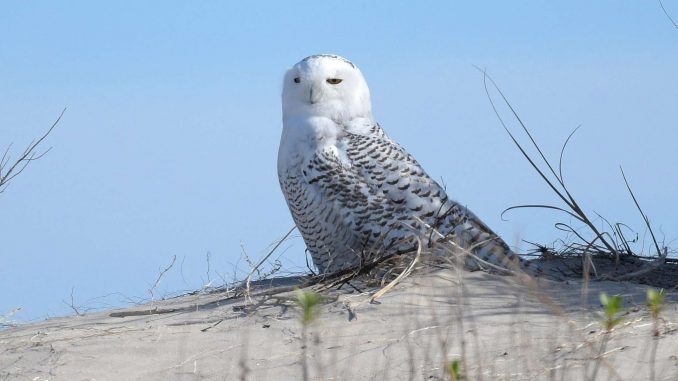 Fortunately, after earlier this year – on January 7th, the snowy owl was caught on camera by wildlife photographer a few miles away, it finally landed on Ocracoke a week later.
"My daughter, Elizabeth, and her boyfriend, Walker Garrish, saw it yesterday," said Susan Aiken, a part-time islander. "We walk our two dogs daily at the same location at the South Point, and Walker noticed something unusual in the dunes he sees everyday. It turned out to be a Snowy Owl."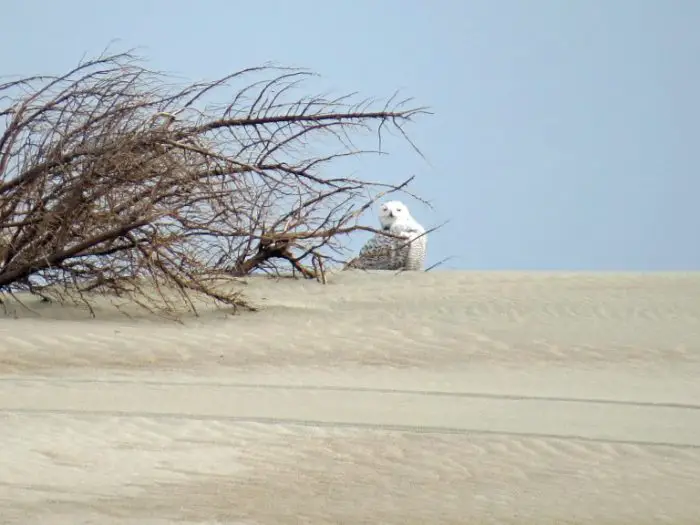 Among the 230 owl species that are known so far, the snowy owl is one of the largest and heaviest. Their name comes from the plumage color which is completely white at males and white with thin black markings at females. They are native to Arctic regions with tundra their favorite place for breeding. Even they are nomadic birds, their wintering range is far from being known. While birds experts think they may migrate thought south during the heavy arctic winter, to spot one as far south as North Carolina is a very rare sight.
h.t: IslandFreePress