After many years of living on the streets of Los Angeles, a stray dog gets the biggest surprise. Just when he was ready to give in, the deaf pup finds a loving family and the warm home he'd always seek for. An inspiring story that shows that even the saddest tales could have the happiest endings.
The poor innocent dog, now named Solovino (which means 'he came alone,' in Spanish), has spent his entire life wondering the streets of LA. Therefore he had the toughest life a dog can get, but he never gave up, and he kept going forward, until now! Sick, tired and constantly hungry, the helpless creature seemed he had enough, and with his last efforts he find a spot on someone's front porch, where he laid down, ready to give up. But little did he know that was just the beginning of a new chapter in his life!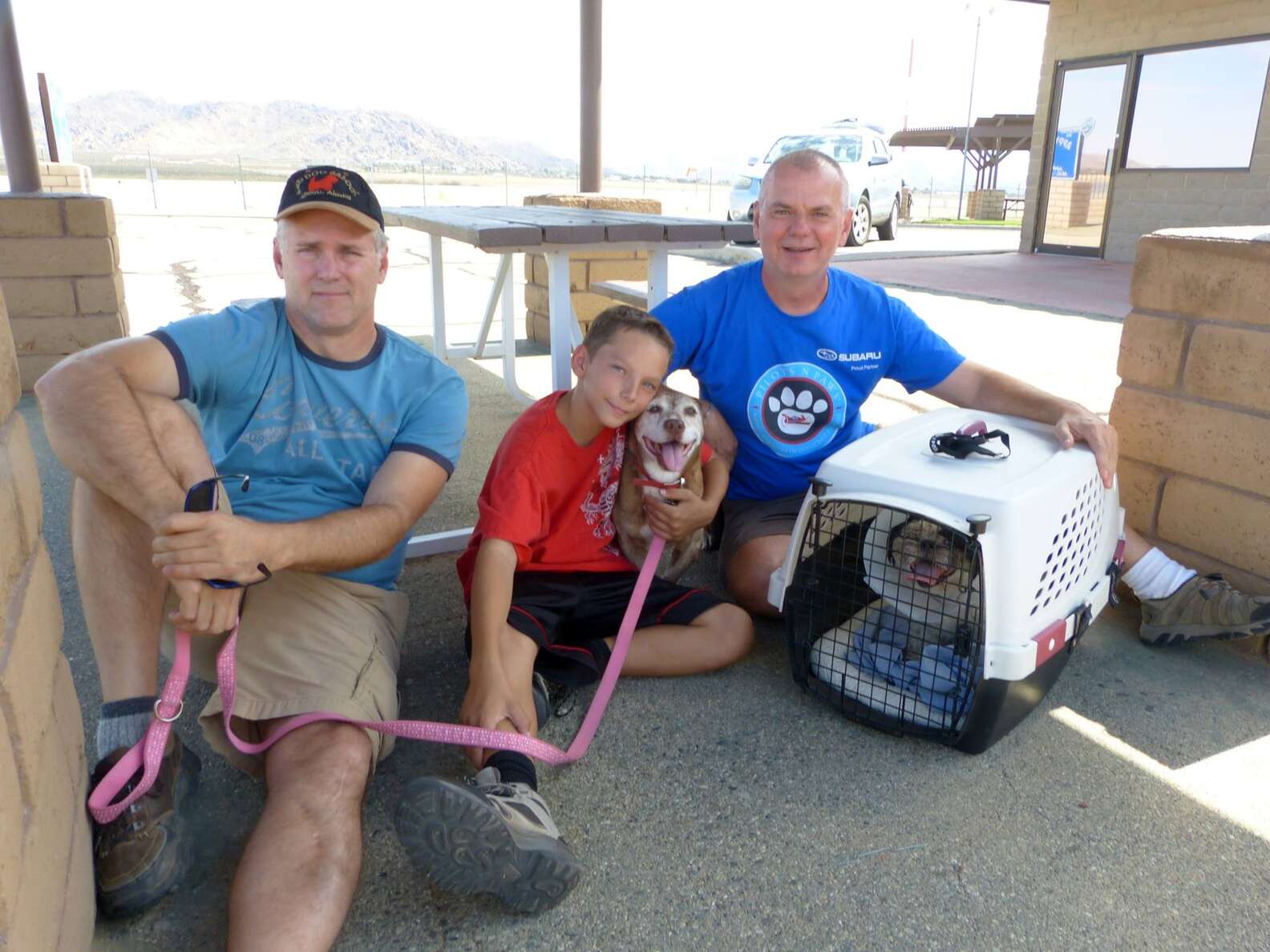 When a woman noticed the old dog sleeping on her porch, she felt pity for him and started to feed him. She named him Solovino, or Solo. But when she realized the dog made himself comfortable on her porch, he realized he might be a stray, so she contacted the Rocket Dog Rescue for help. Shorty after, the dog was taken to a San Francisco shelter. There, after a visit at the vet, Solo was put too adoption, but apparently no one wanted him. So he went from a foster family to another for over one and a half year. But that until Carol Messina accidentally spotted a photo of him online.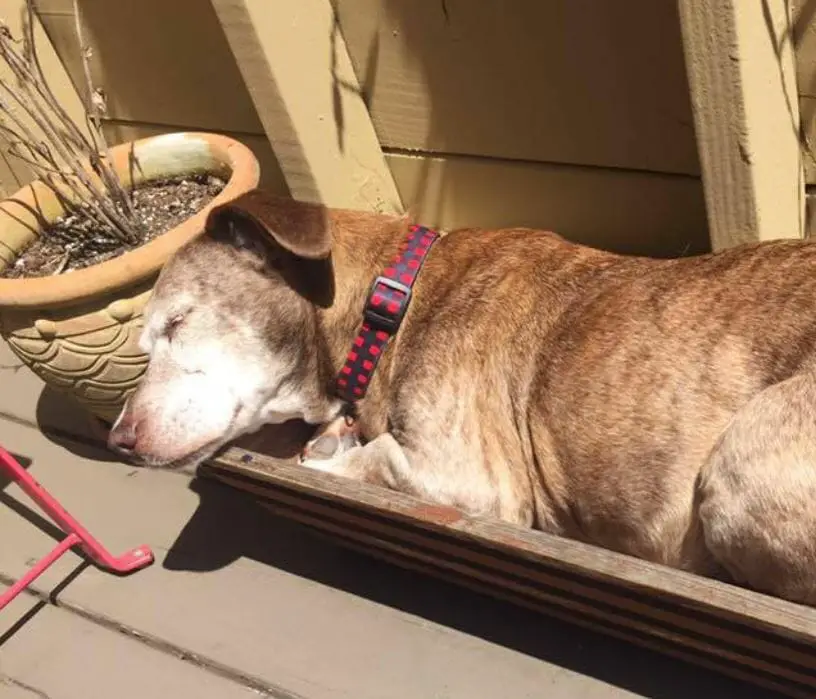 "As soon as I saw his face on their site, I wanted to love him," Messina explained for the Dodo. "I immediately thought, 'Well, his name is Solo!' Come to find out, that's what his foster dad had been calling him! I knew it was fate. Then when I met him and saw how sad he was, I knew he was going to stay with me forever no matter what."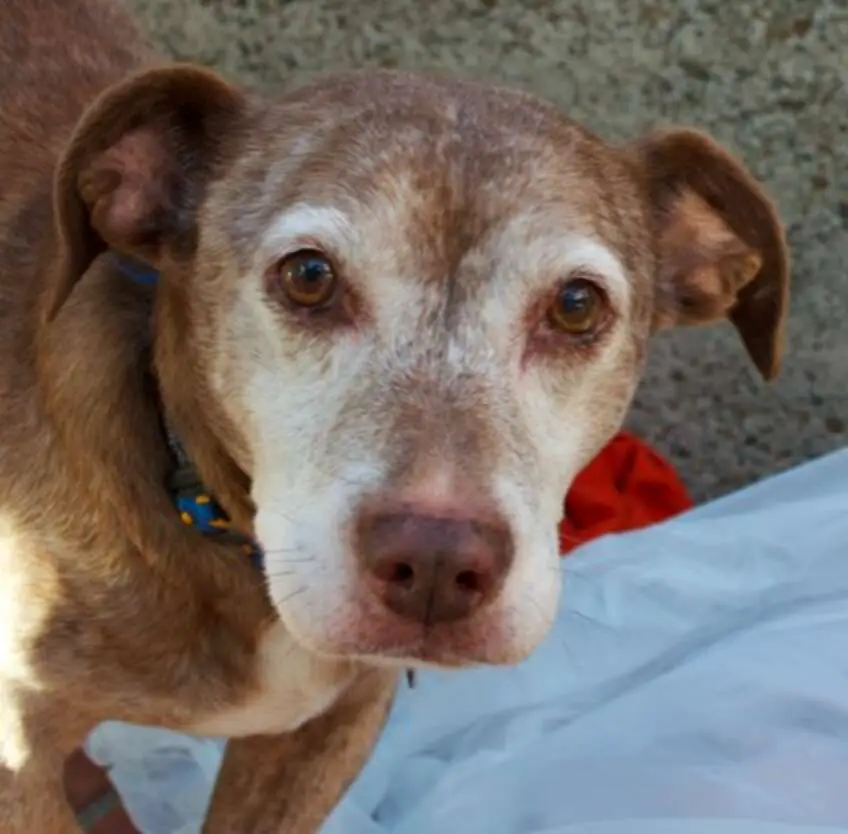 Though extremely excited he finally got the chance to a forever home, Solo was still confused and very shy. A natural behavior judging by the tough life he used to live. Nonetheless, Messina was ready to offer him all the time he needed to feel comfortable.
"When he first came to live with me, he kept his tail between his legs for months," the kind woman explained. "He was very non-reactive to dogs and people and cats, and flinched any time anyone tried to pet him."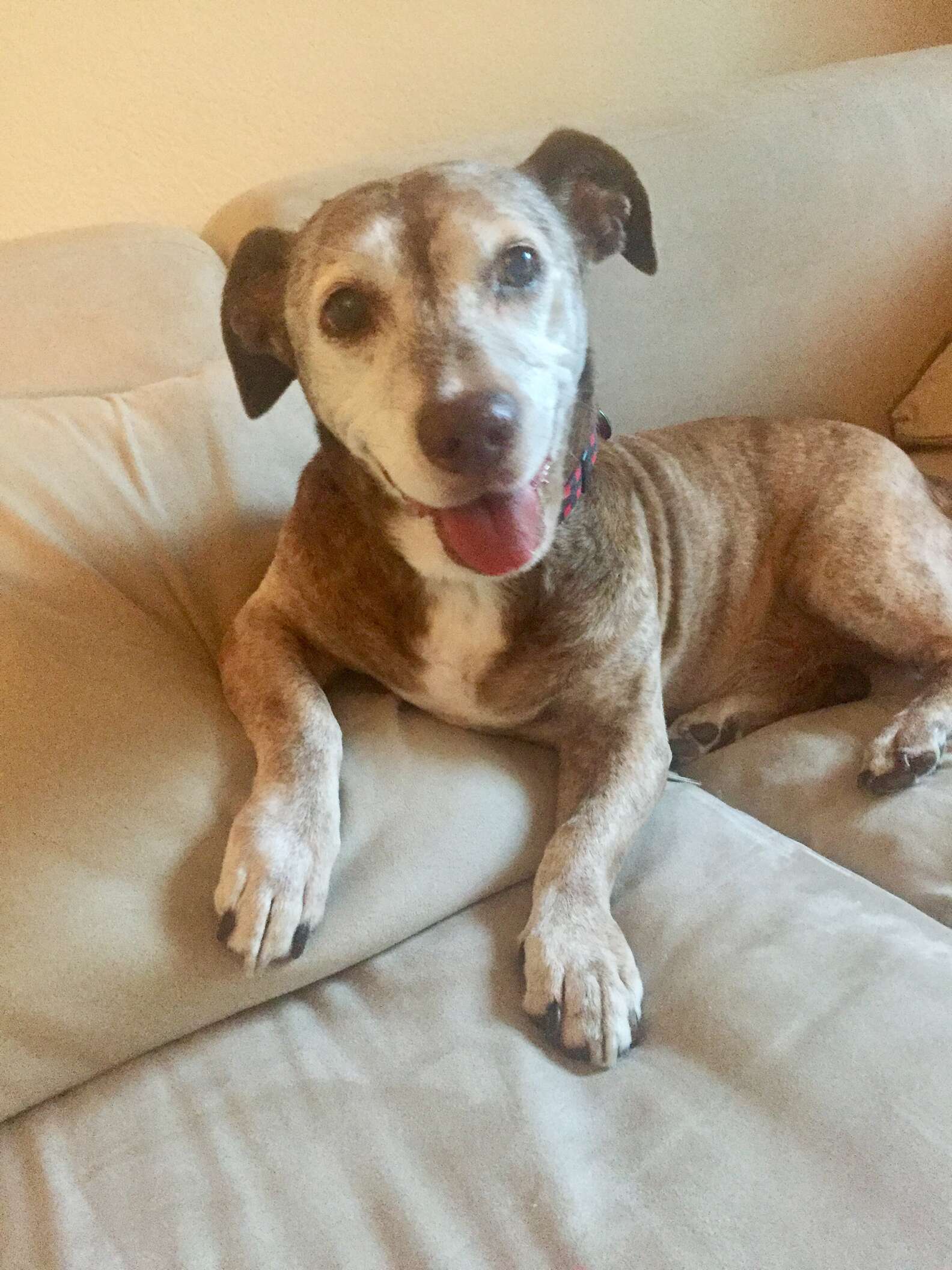 But even so, the senior dog was still struggling to adopt to his new lifestyle. It is when his mom discovered that he was, unfortunately, completely deaf, and he also had some serious teeth problems. But that did not stopped the Messina to love him and comfort him in the gentlest way. She was ready to help him, no matter what, which she eventually succeeded. And now, they are the sweetest pair.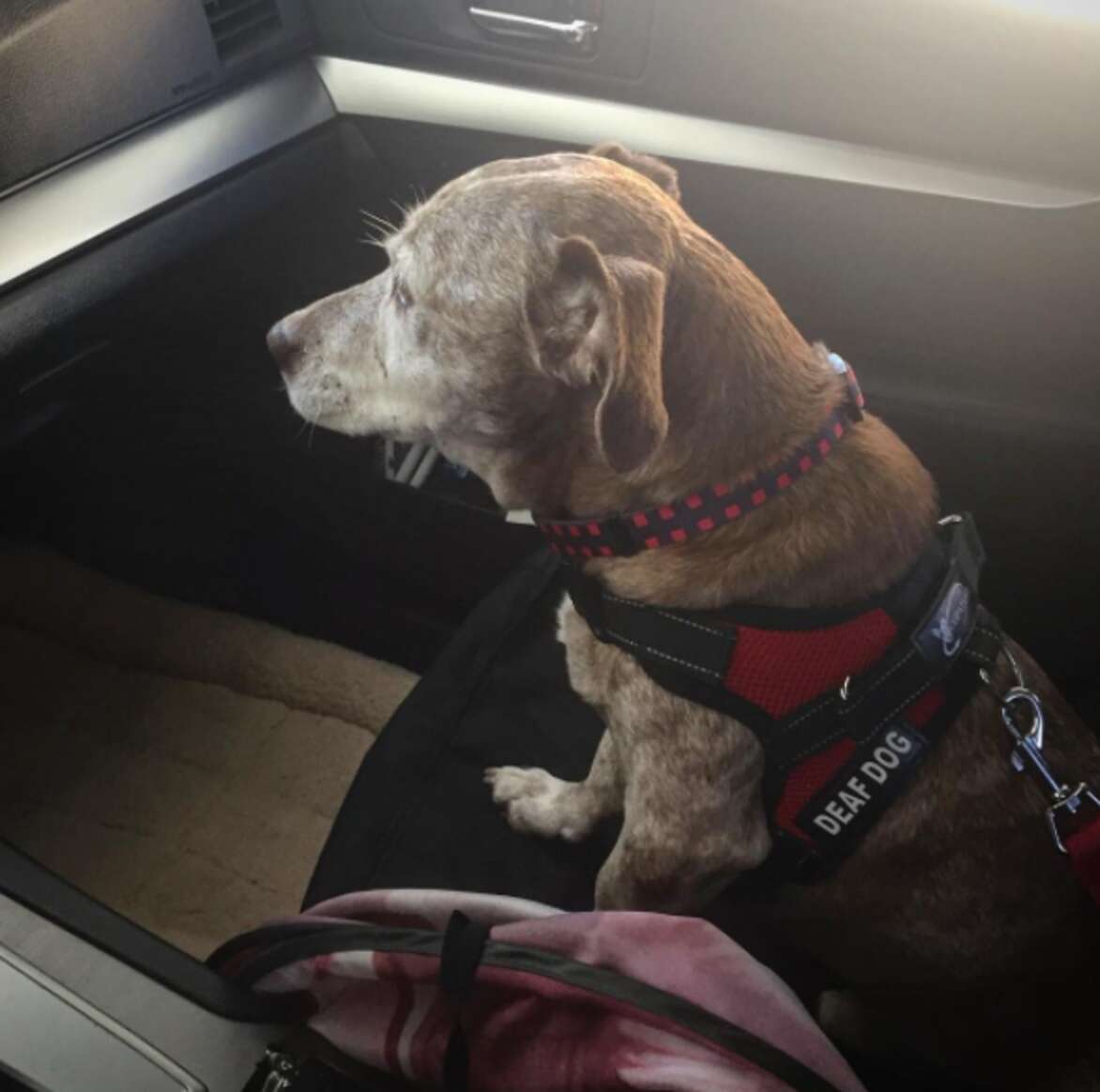 "The people who live around us are always commenting on how he doesn't even seem like the same dog anymore," Messina said. "He didn't smile or barely open his mouth even to pant for months, and now he smiles and rolls around and will run full-tilt across the lawn a dozen times a day, but this is the best thing I have ever done with my life, and he has inspired me to get more senior dogs who need hospice care."
(h.t: thedodo)