In many places across the world, the temperatures are soaring so much it is nearly impossible to stay outside during the day. But, while for the people is much easier to find shelter in these tough situations, unfortunately stray animals are not so lucky.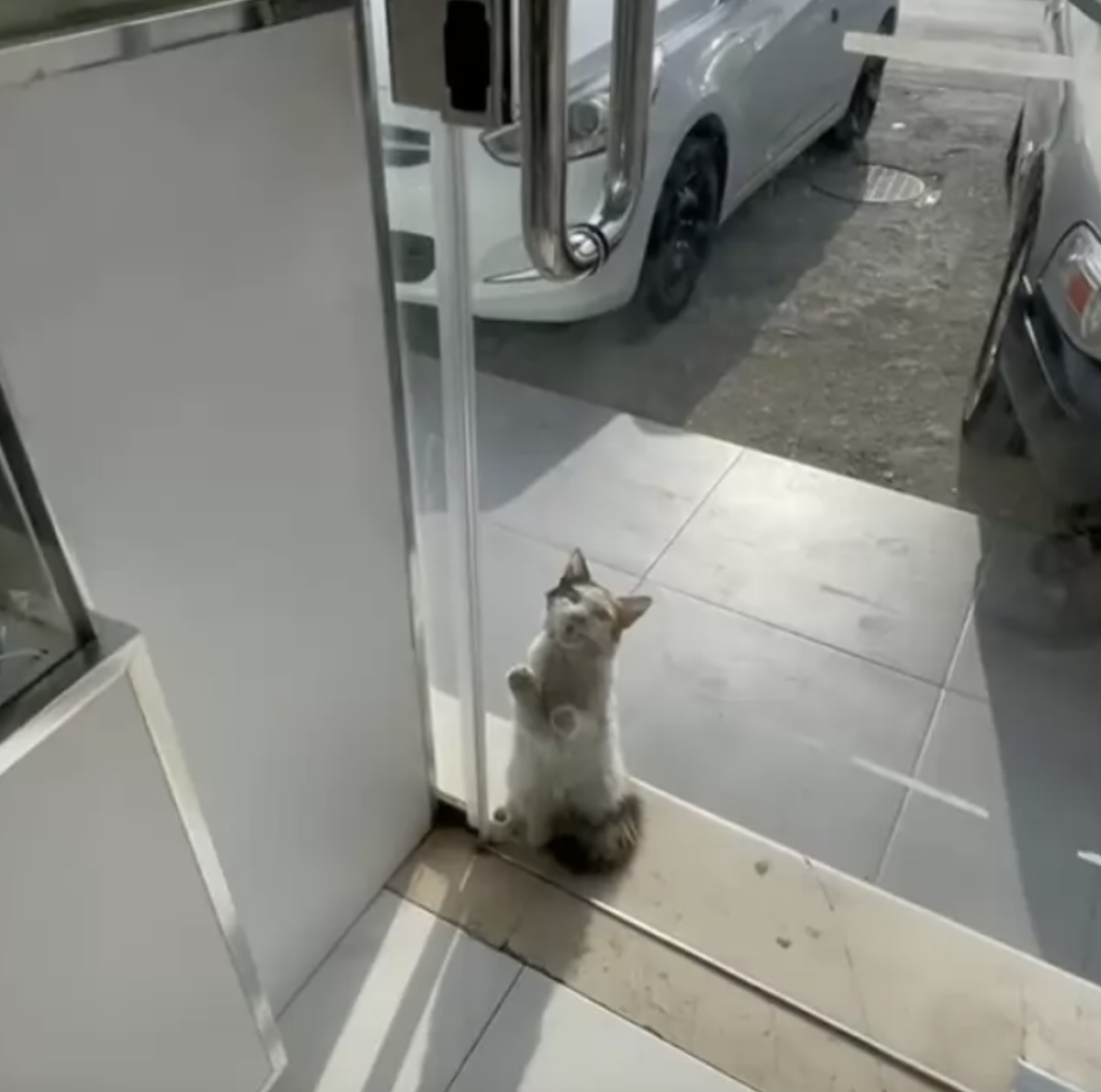 With the temperature easily going over 100 degrees this time of the year, Saudi Arabia is a place where homeless animals are facing some big challenges because of the extreme heat. So they need to do whatever they can to save their lives. Recently, a desperate cat was filmed while begging a shopkeeper to let her in to cool off.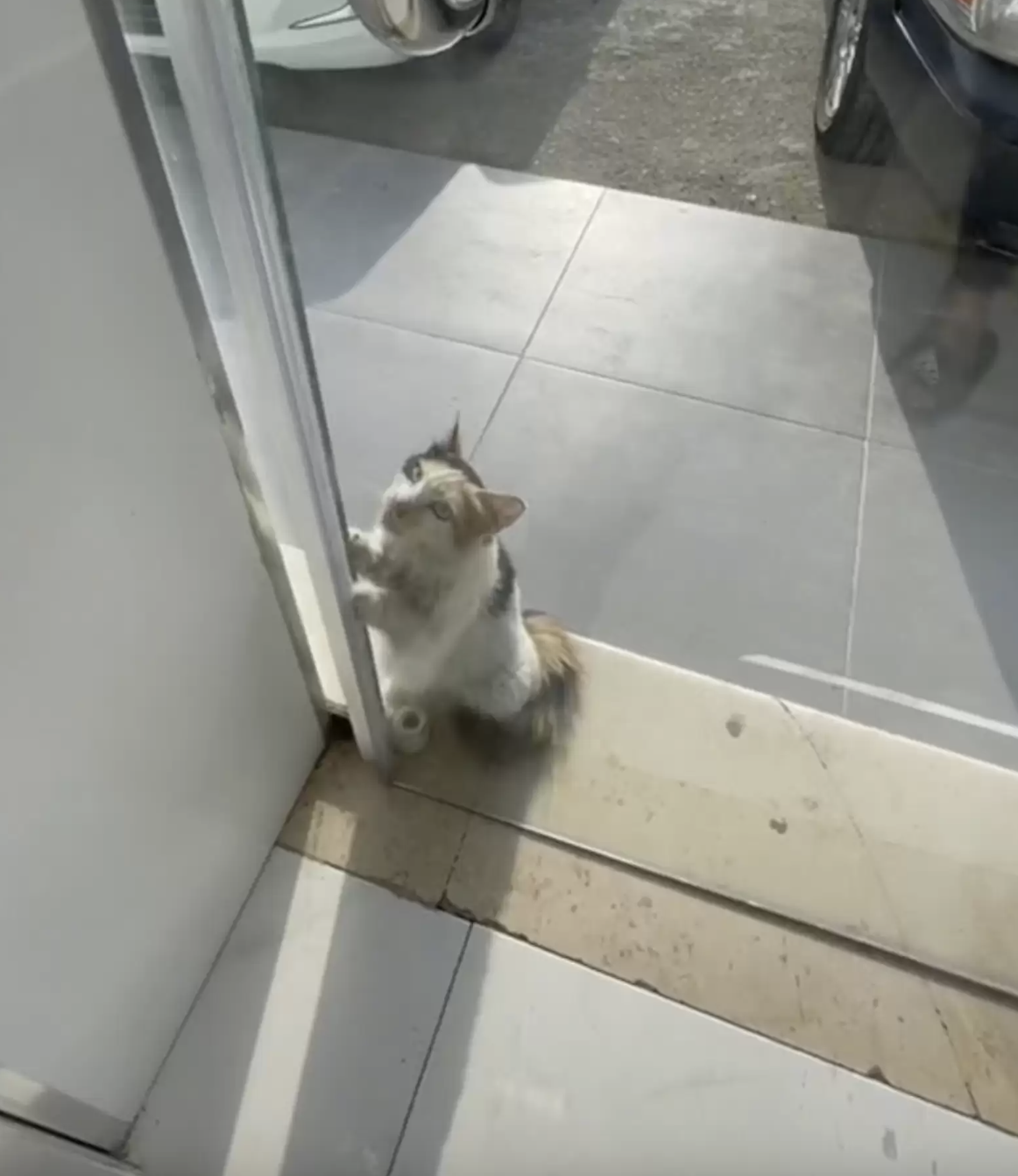 The other day, Rayan Algamadi who owns an electronics shop in the region, has noticed some movement in front of the door, so he went to investigate. Soon he learned there was a poor kitten seeking for shelter. The cat was pawing at the shop's door, hoping someone will open and let her in.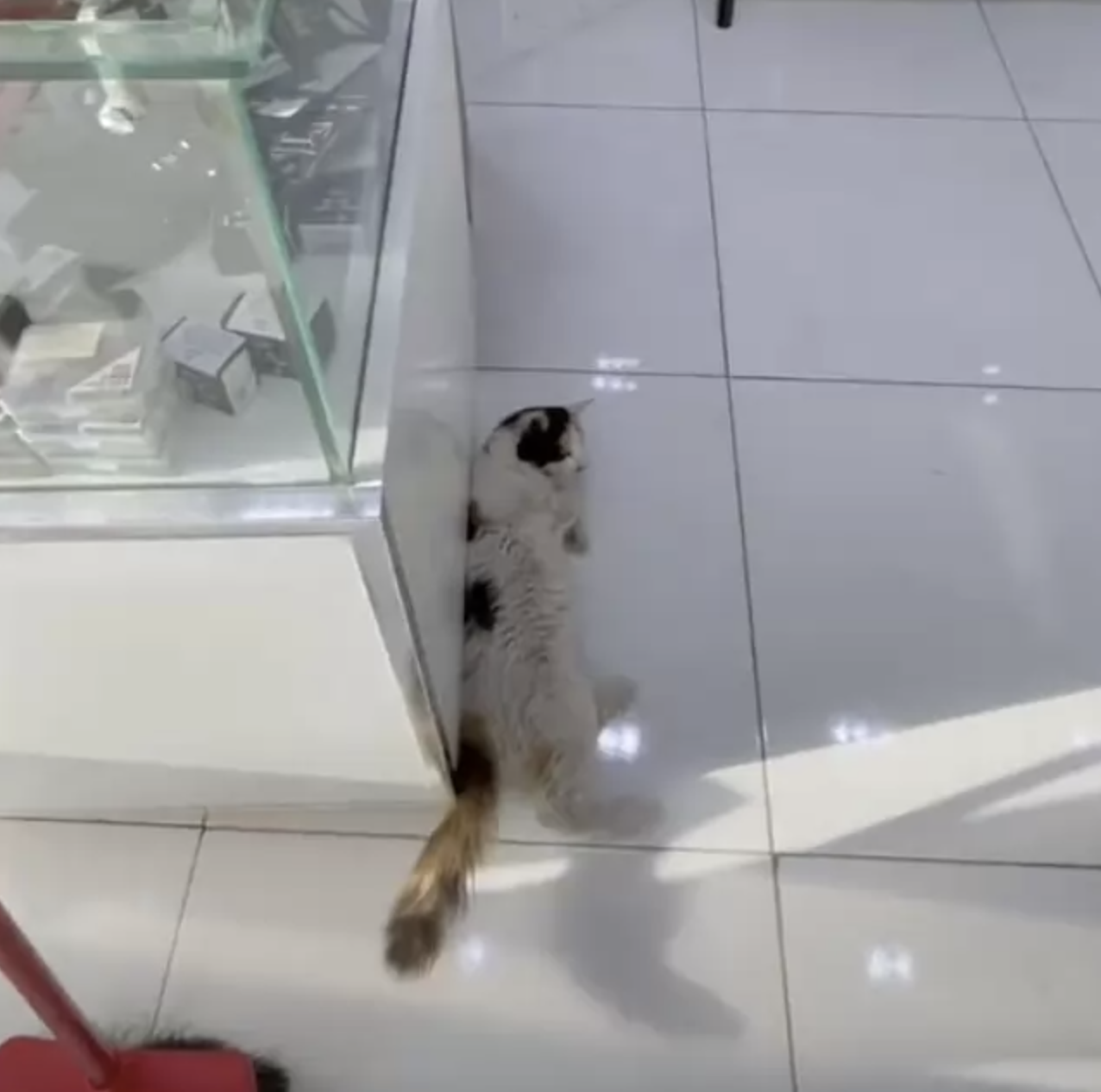 Fortunately, Rayan was more than happy to let the cat inside. He even captured the heartwarming moment on camera, and now, the short video footage goes viral online. "Welcome, welcome," the man says. "She wants to get in. Come on. Welcome, welcome. The sun is hot today, right? Welcome, welcome!"
You can watch the moment here:
The cat was extremely grateful that Rayan let her in. But more, the man even gave her some water and something to eat. Because of his beautiful act of kindness, the shop owner received a lot of messaged on social media.
"Thank God for those who have a compassionate heart," one person wrote. While another one added: "Bless you and your business for your kindness. Poor thing looked way overheated."
(h.t: thedodo)