As we get used to it, animals never cease to warm out hearts with their unlikely friendships. Nevertheless, you won't expect to see a raccoon and a deer sharing hugs, but these two little fellas proves that impossible is nothing in the animal world.
Jasper was only a couple of weeks old, when his mom abandoned him. All alone, the tiny raccoon was standing no chance, but help came from a very un expected place. Carrie Long who runs Texas Fawn and Friends – a nonprofit specialized in rescuing orphan deer – decided to take the little raccoon in, and take care of him.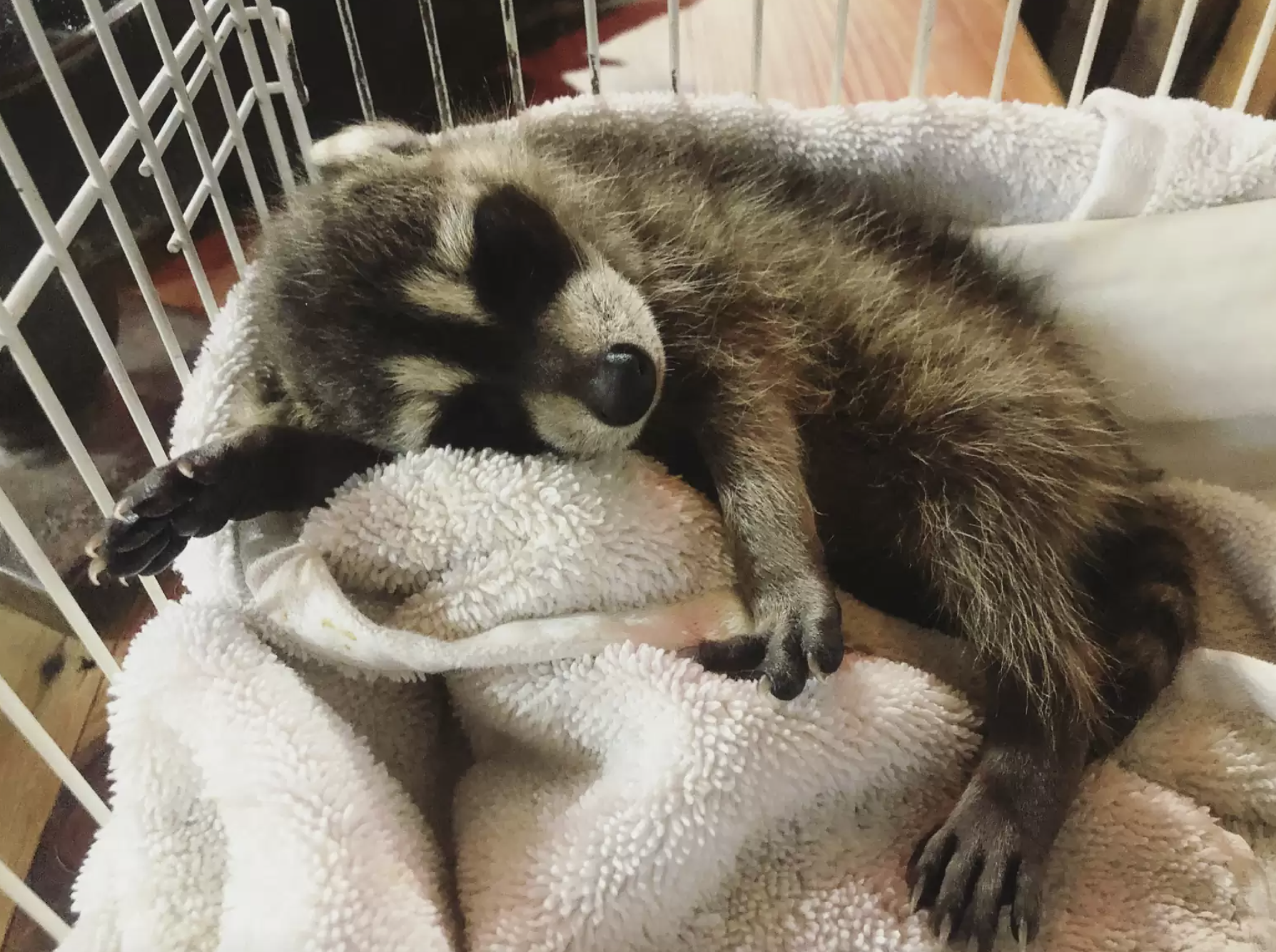 "He was about two weeks old. And his eyes had just opened. And he was the cutest thing ever," the woman said. "We weren't sure he was was going to make it. However, we decided to take him in, and fortunately he survived."
The rescue raccoon has thriven at the facility, and when the time came for him to be released back into the wild, Jasper had other plans. He loved the deer company, so he decided to stay. But one fawn in particular went straight to his heart. She is named Hope, and her past was as tough as Jasper's was.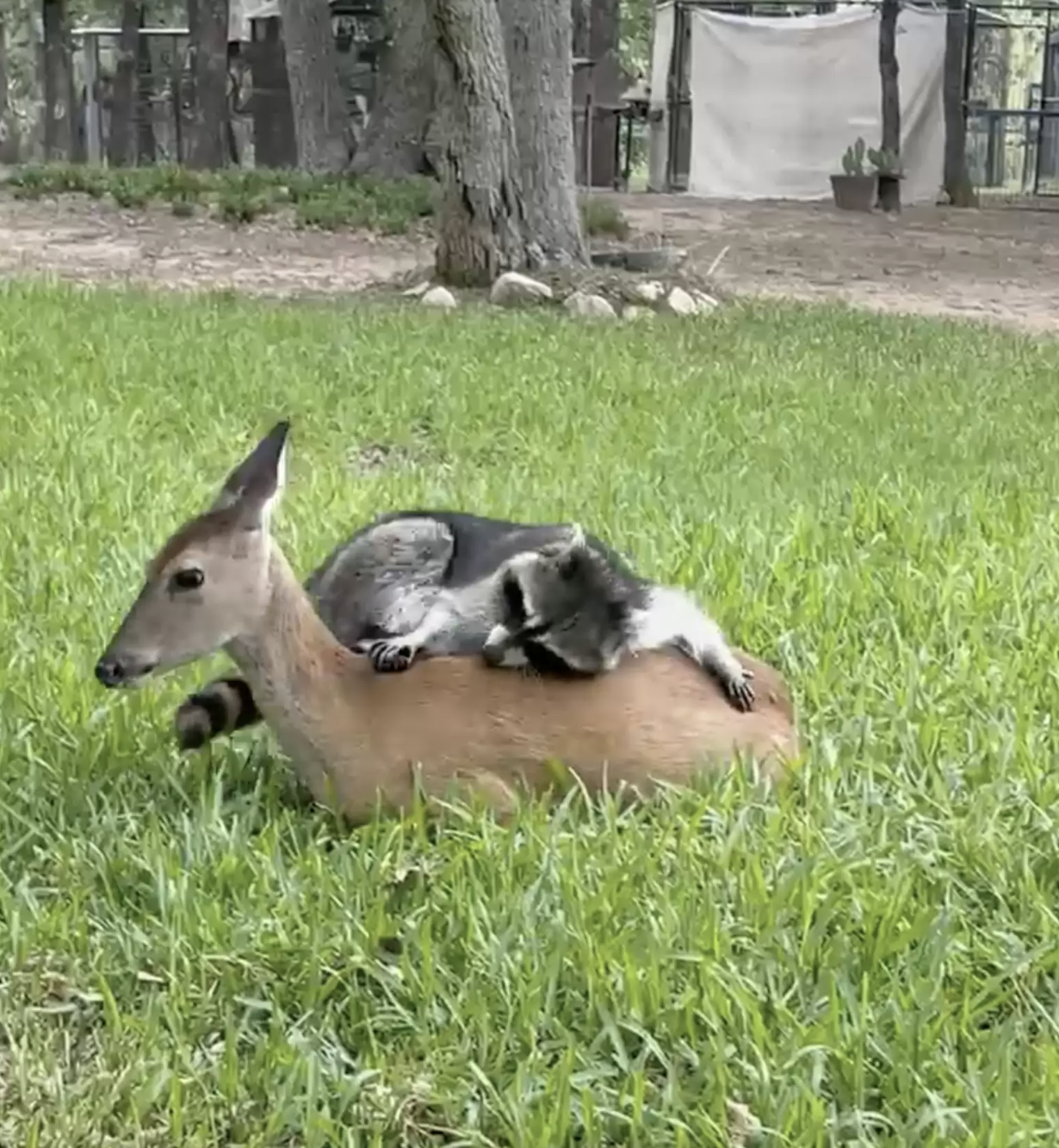 Jasper fell in love with Hope, the moment he first met her, and now the two share a lovely friendship! You can watch these two friends sharing a lovely moment, here:
"Jasper just loves Hope, and whenever he sees her, he runs to lick and love on her,"
Carrie Long said. "It's just the cutest thing. He sees her every day. In the evening, she comes and lays next to him. They've got a cool relationship going on."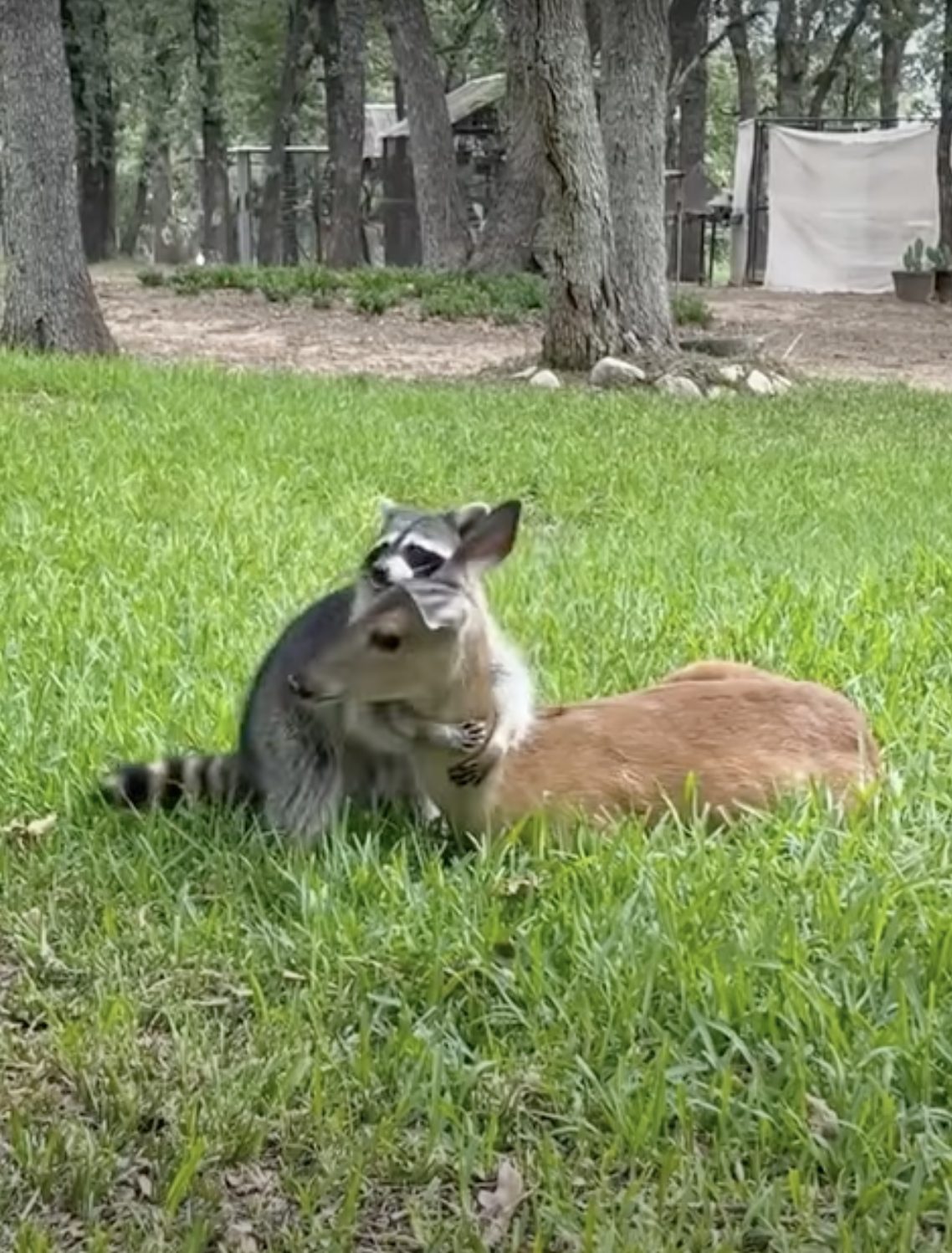 The nice people at the Texas Fawn and Friends, are currently looking after roughly 80 orphaned fawns, and by the end of the year their numbers will be around 100.