A wild horse got a second chance, after getting stuck in a deep muddy hole. Fortunately for the majestic creature, a group of volunteers accidentally came across it and after soem great effort they managed to set it free. The dramatic rescue was caught on camera and later shared on Facebook by a animal welfare organization.
Help Alberta Wildlife Society is a group whose goal is "to save and protect the free roaming wild horses throughout the Eastern Slopes of the Rocky Mountains in Alberta." So volunteers with the organization roam through the wilderness of these region in order to aid any wild horse in need of help.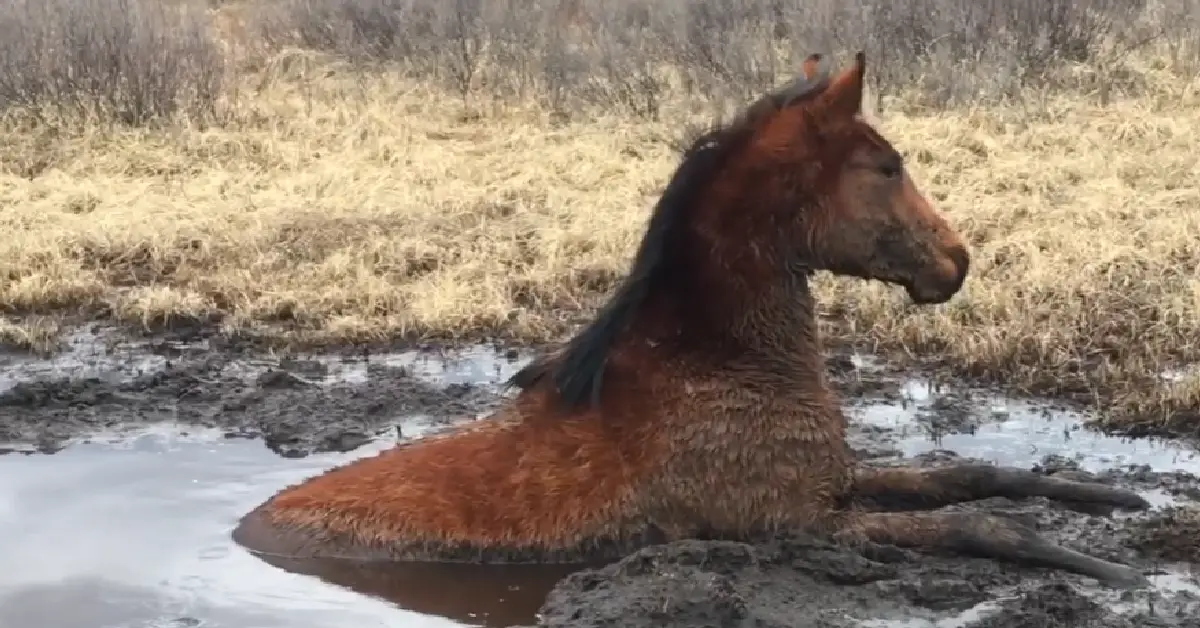 Recently, they did an amazing job with a young filly who was at high risk after getting stuck in a muddy hole. Although these people have quite an experience with wild horses rescue, there wasn't an easy job though. The poor animal has more than 75% of its body covered in mud and surrounded by ice. Nevertheless, putting together their efforts and using various techniques, the kindhearted strangers finally managed to set the wild horse free.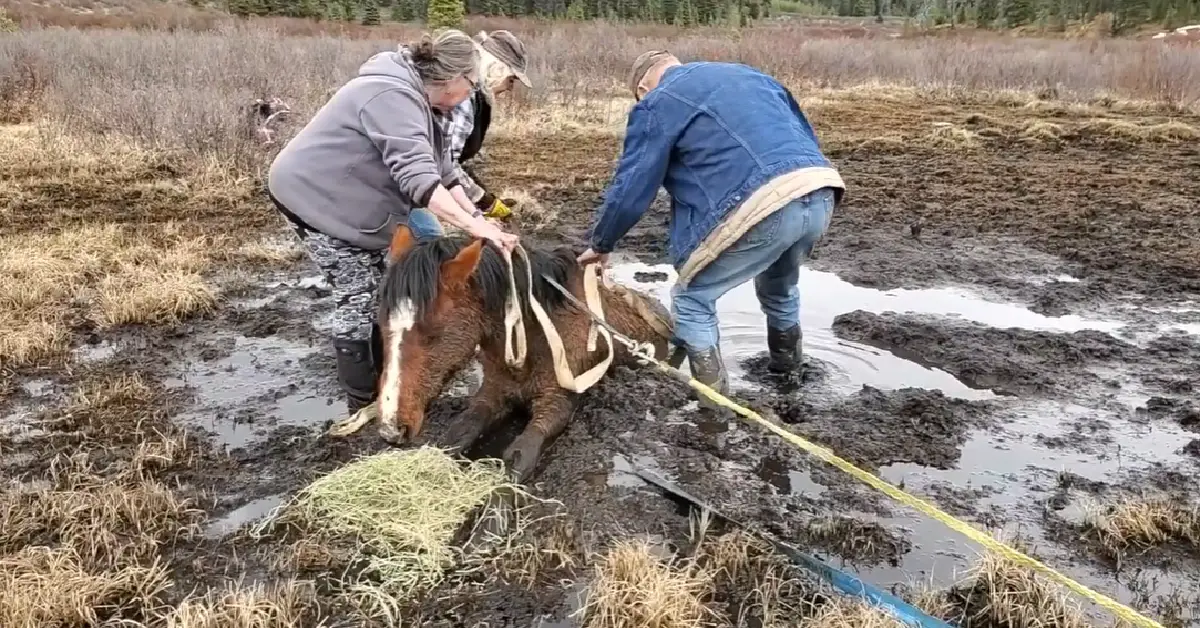 "We always carry lots of gear, and with the power of the winches, were able to pull her out," the group wrote on Facebook. "We were totally amazed that with four humans and a whole bunch of straps and such working on her, the only real thing on her mind was eating."
The volunteers teamed up and after more than 45 minutes, their efforts paid off and the young horse was free!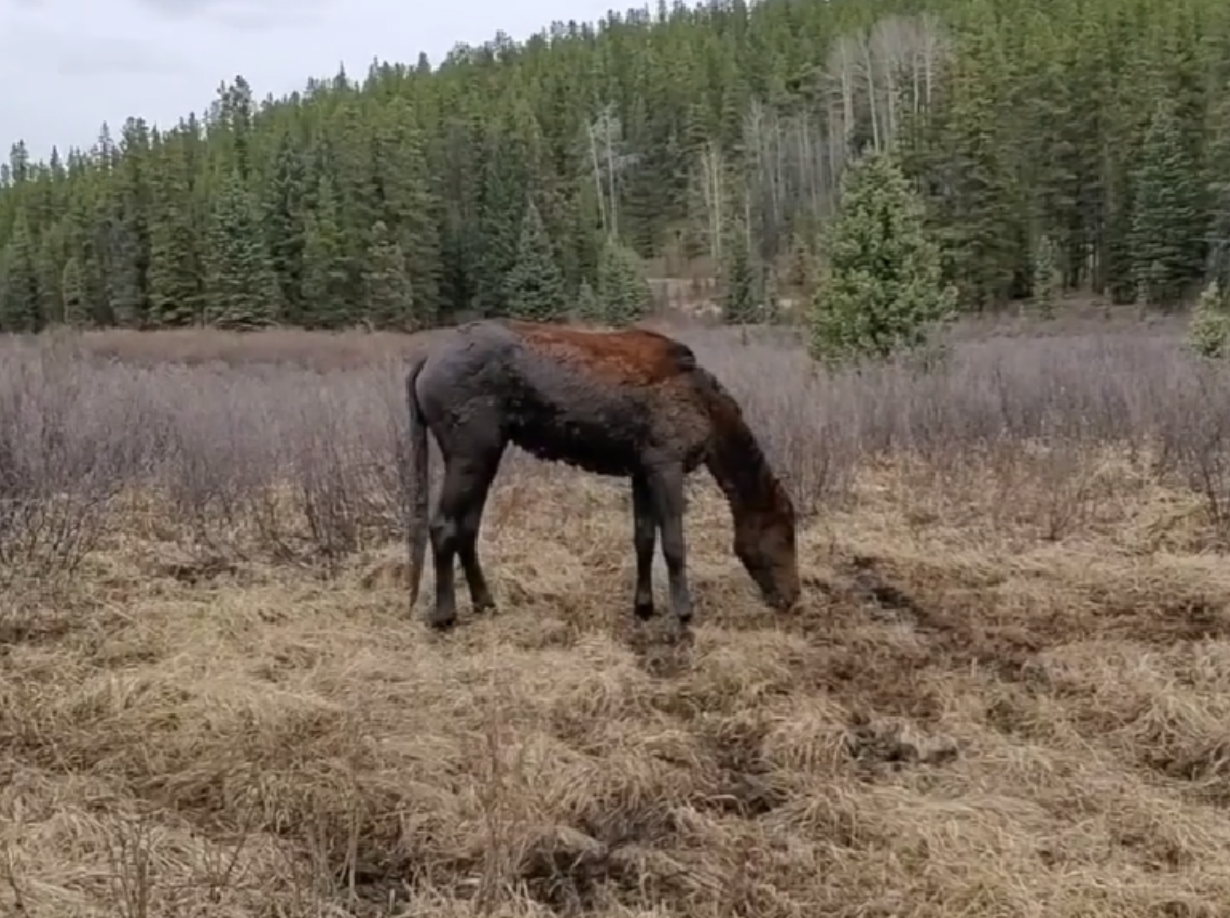 "She appeared to be in pretty good shape overall, and would likely be dried off within the hour," they wrote. "Her band had left her behind but I think she will likely hook up soon."
You can watch the amazing rescue here!