Spending time with animals has a way of bringing comfort, even during the toughest moments, brightening them up. In the case of 78-year-old Jackie Stalter, who was in hospice care due to multiple myeloma kidney failure, her fondest desire was a reunion with her favorite animal. This heartfelt wish turned into a remarkably beautiful moment.
Jackie, diagnosed with health challenges in October, was under hospice care as she approached the end of her journey, as reported by 9 News. Her daughter Jaime, wanting to make her mother's final days extraordinary, was aware that Jackie's ultimate wish was to be in the presence of a horse one last time.
Horses held a special place in Jackie's heart, having been a part of her life for as long as she could remember. Recalling her first encounter with a horse at the age of three, she shared with 9 News, "Horses are very much like people… they love the way people love, they care the way people care."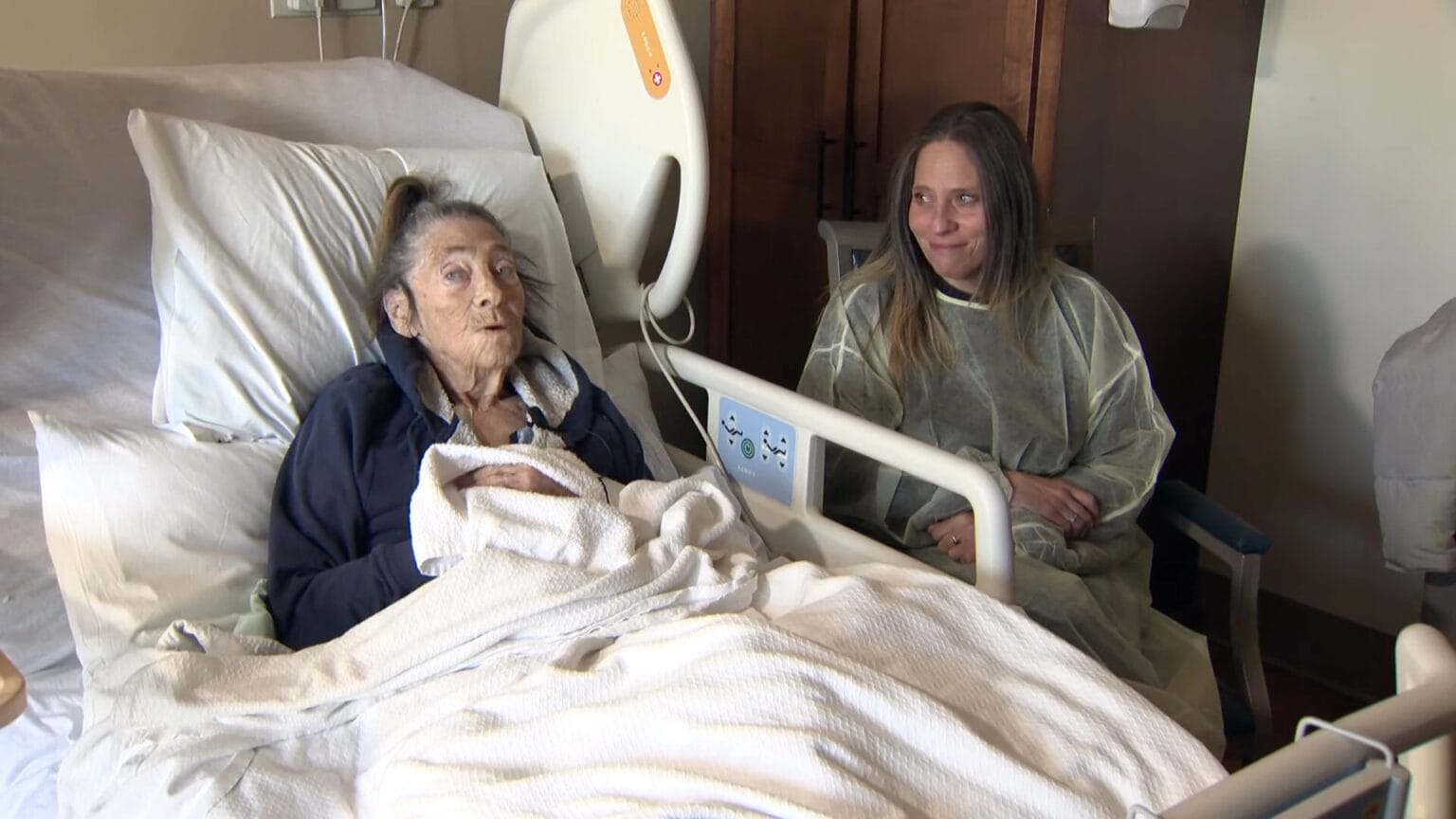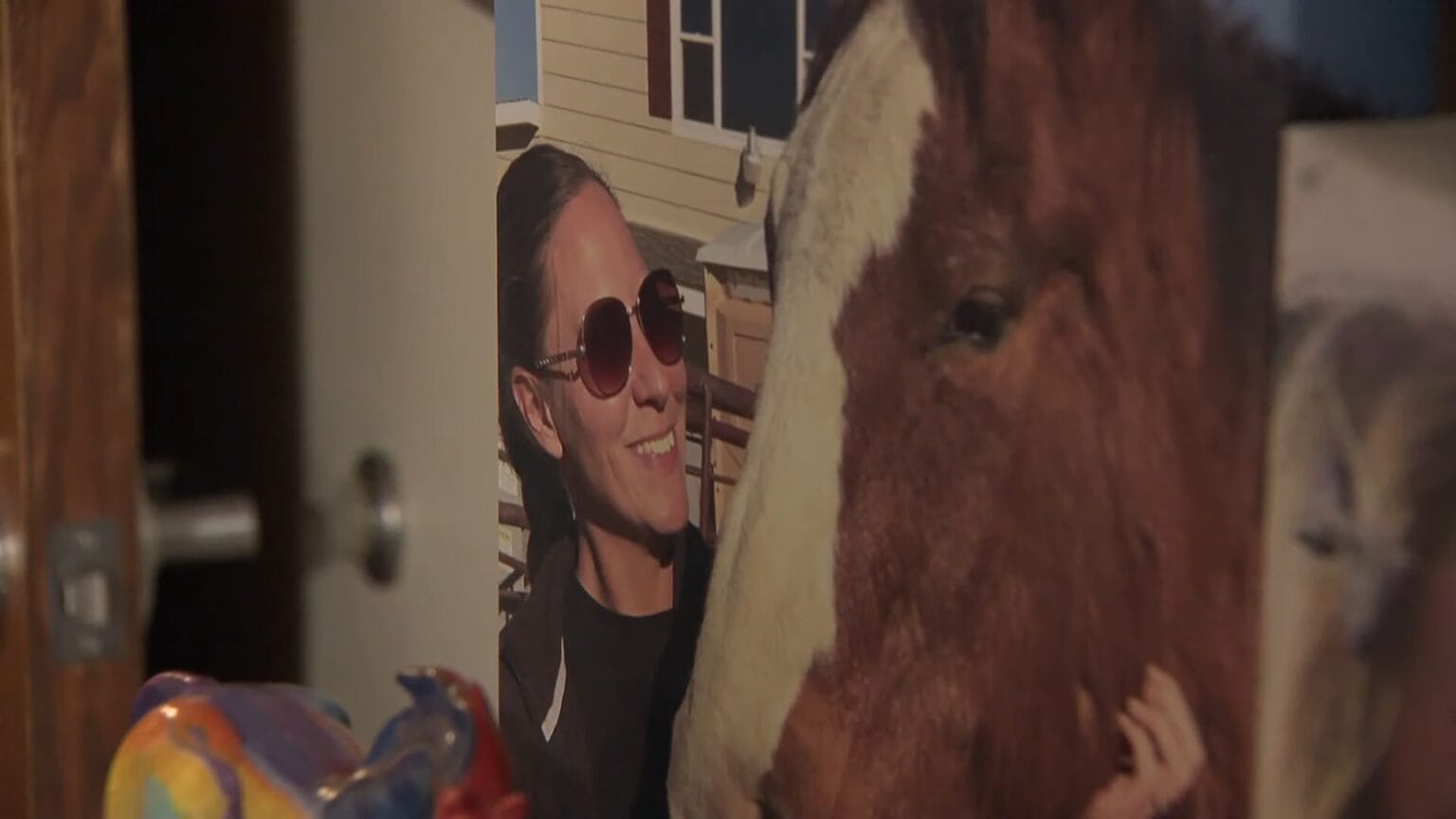 Jaime shared that horses had been a source of support for her mother during challenging times, and she believed they could provide comfort once again. Reflecting on their impact, she said, "They helped my mom through a lot of things, a lot of deaths in our family and things like that. They were always my mom's go-to to feel better."
Jaime had been working on arranging a horse visit since her mom's initial illness. Finally, the nonprofit Praying Hands Ranch made it happen. They brought a mustang named Salida to AdventHealth Porter Hospice, specifically for Jackie.
In a deeply touching moment, Jackie warmly greets the beautiful horse, saying, "Oh, baby… hi pretty! Good girl."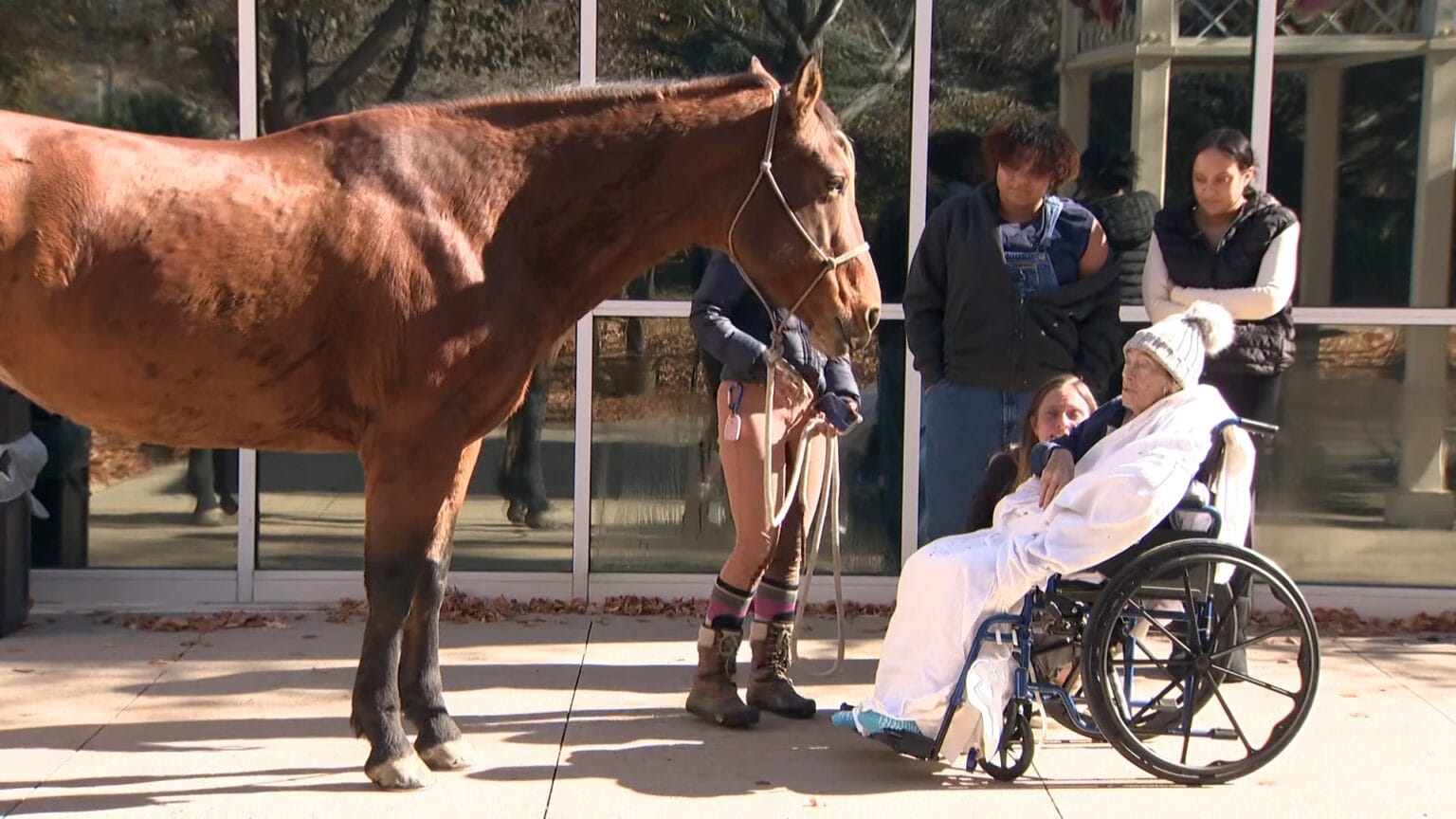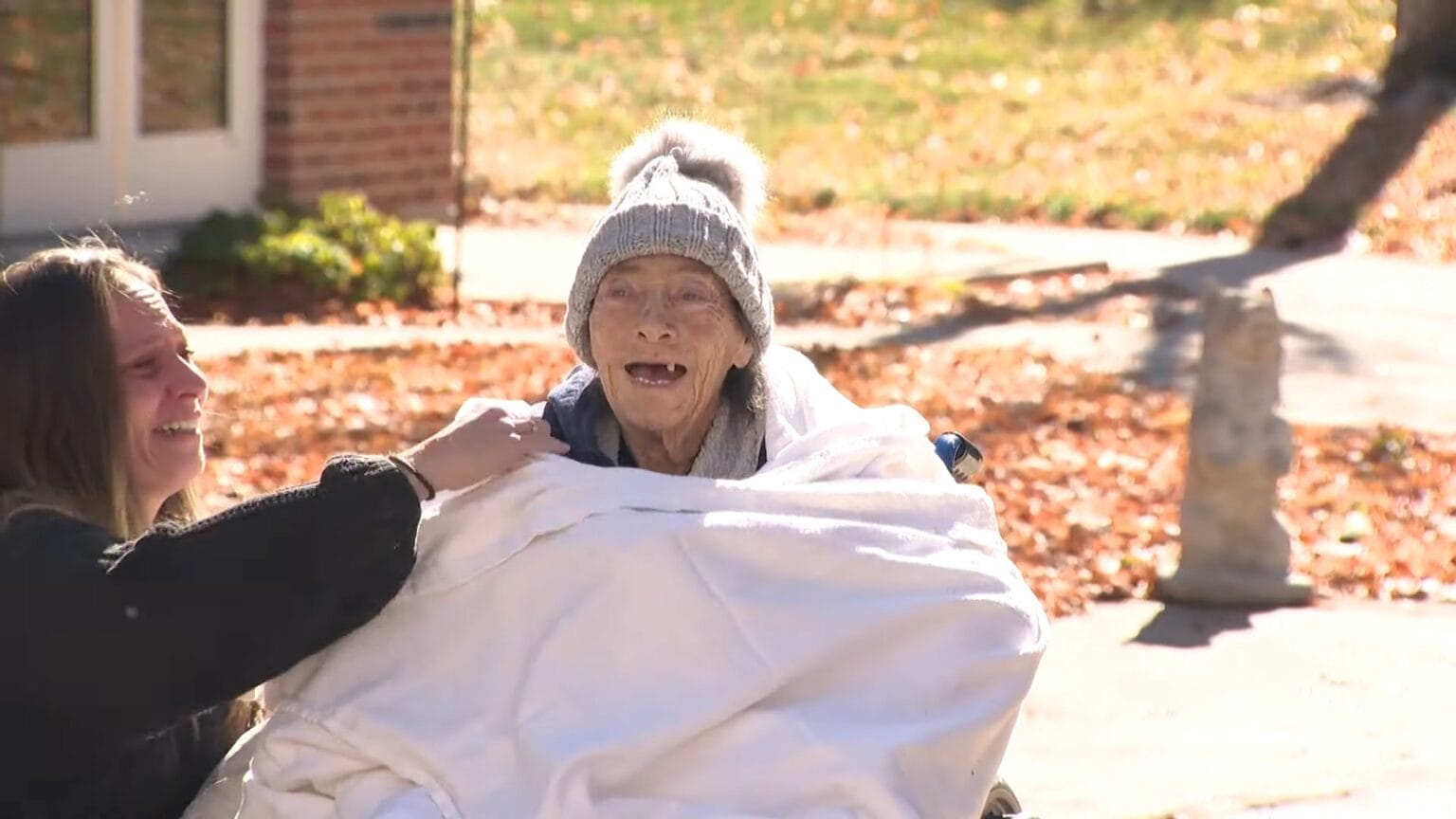 "If I could, I'd hop on him," she expresses. "I'd get on him, and I'd go."
Witnessing her mother take one last stroll with the beloved animal that meant so much to her brought Jaime to tears. She shared with 9 News, "For my mom, this is probably the last time she'll get to see a horse. And that's really special that we were able to share that with her."
Reflecting on the kindness extended to her family, Jaime added, "I think it just really shows my family that there are kind people out there that care and like to see other people happy."