In a heartwarming display of compassion and teamwork, the community recently united to save a distressed donkey named Dora, who found herself trapped in a sinkhole in Granville County, North Carolina.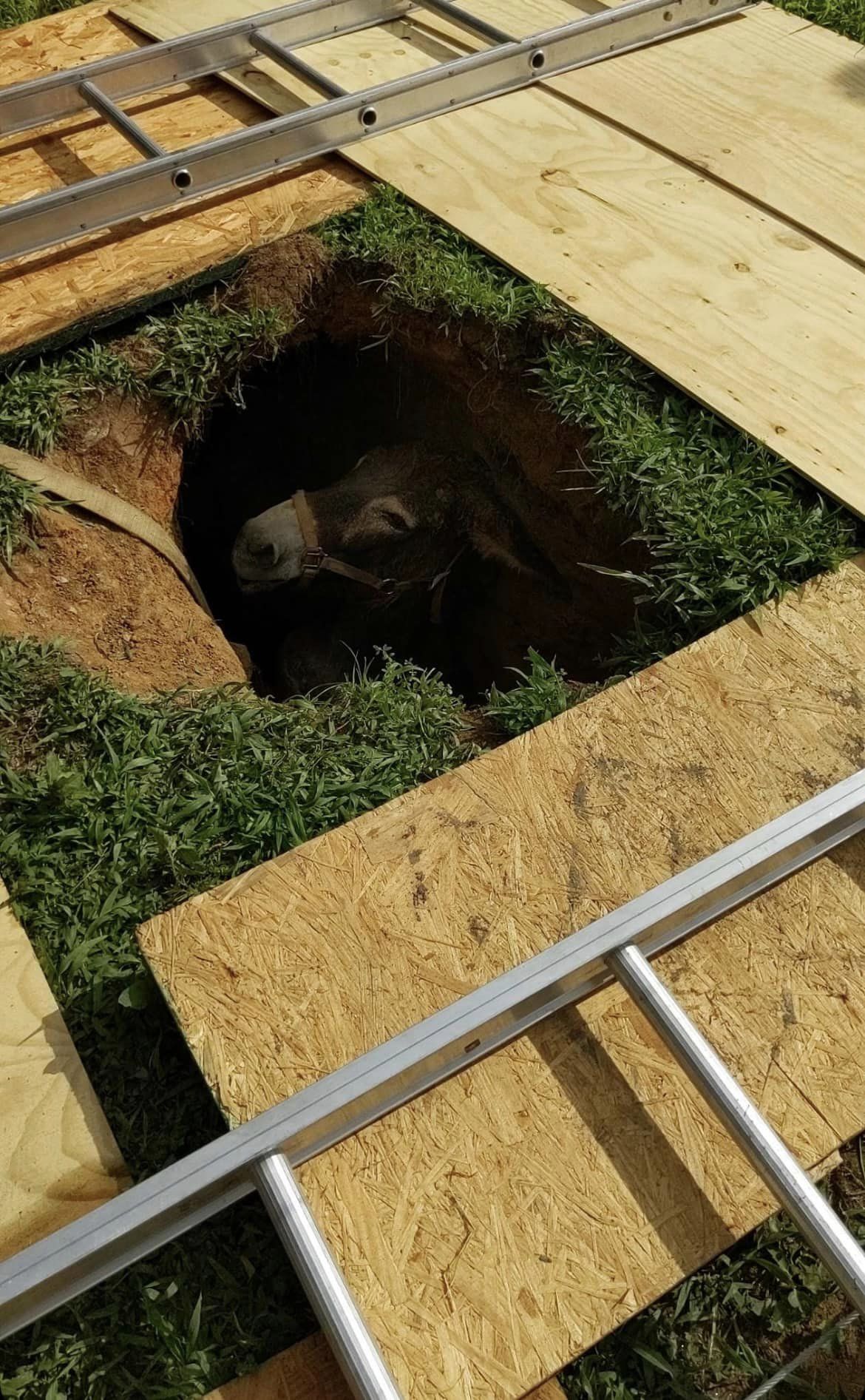 Despite the challenges posed by the donkey's substantial size and the depth of the sinkhole, several dedicated crews collaborated to rescue her. Local animal control, Wake Forest first responders, the Brassfield Volunteer Fire Department, and a Raleigh urban search and rescue team all promptly answered the call to help Dora, as reported by WRAL. Rose Hockaday from the Brassfield volunteer fire department remarked that while they often assist with house fires and car accidents, this rescue operation was truly extraordinary.
The teams ingeniously devised a tripod-like lifting system, and with Dora sedated throughout the process, they carefully lifted her out of the sinkhole. The rescue operation lasted approximately three hours, but their determination paid off as they successfully freed the donkey. After the rescue, Dora was examined by a veterinarian and thankfully found to have suffered no injuries.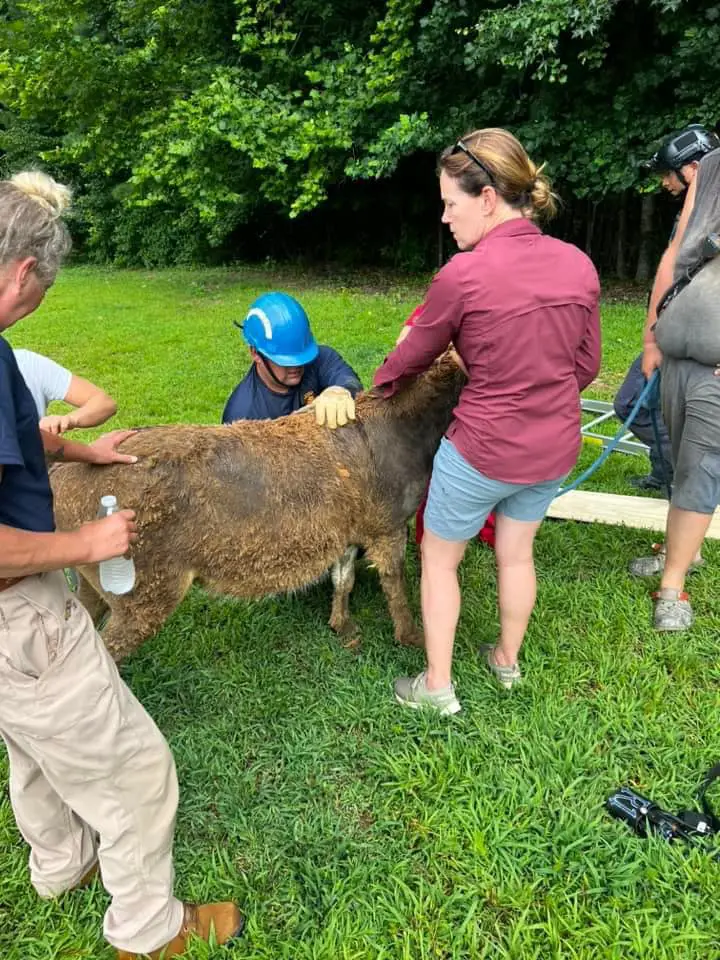 The entire effort showcased an inspiring sense of unity, and everyone involved in the rescue was overjoyed to have assisted an animal in distress. Rose Hockaday expressed her happiness in helping, stating that her family's love for animals made the experience even more gratifying, and she believed that it was a victory for everyone involved. This heartening story serves as a reminder of the incredible impact that comes when communities rally together to save and protect animals in need.