After the eruption of the Cumbre Vieja volcano in La Palma – one of the Canary Islands, Spain – over a month ago, thousands of people have been forced to flee for their lives, leaving everything behind.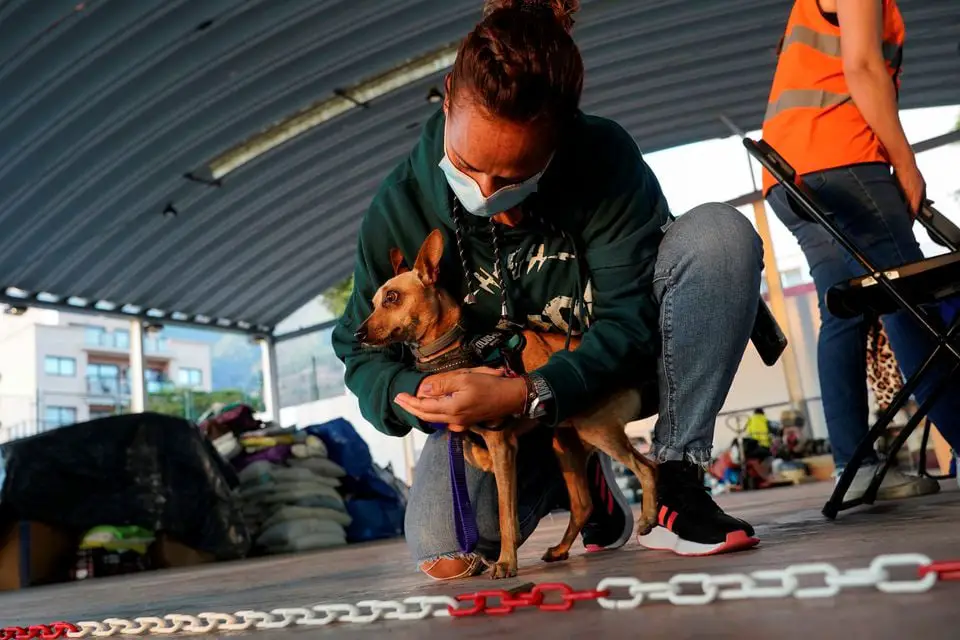 For some of the evacuated residents, the situation is even more dramatic as they had no choice but to leave their furry companions behind. Roughly 80,000 live on the island, and nearly 6,000 of them have seen their homes destroyed by the wrath of nature. Nonetheless, many of the pet animals left behind – mostly dogs – have been seen seeking refugee on the roofs, after they got trapped by lava.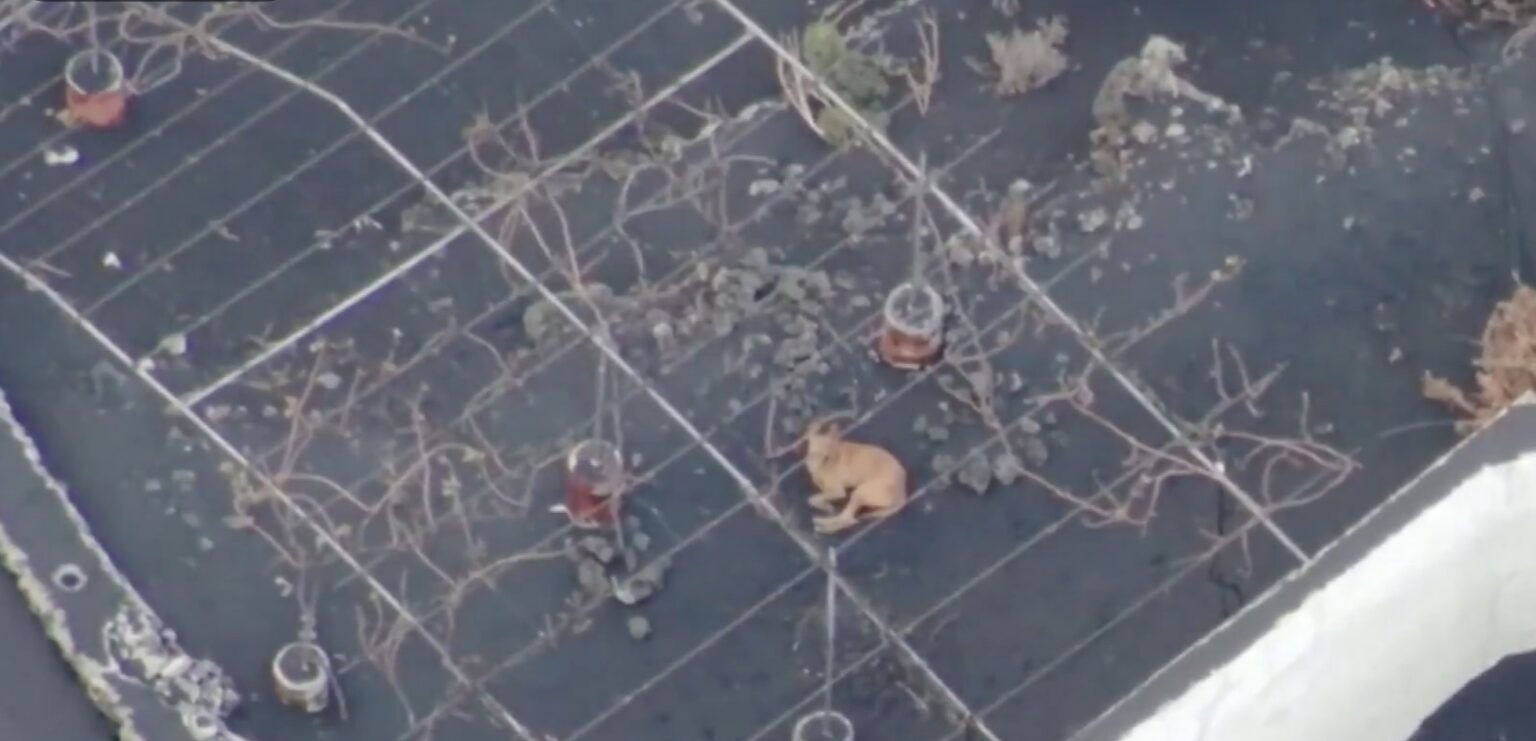 Locals and rescue teams have tried to find ways to reach these helpless animals and eventually rescue them. But with the hot lava still flowing around, approaching them would so dangerous, either on land or even on air via helicopter. Therefore, until the volcano will stop erupting or they came up with a better rescue solution, they have been taking care of these poor animals. Using drones, the rescue teams dropped them food.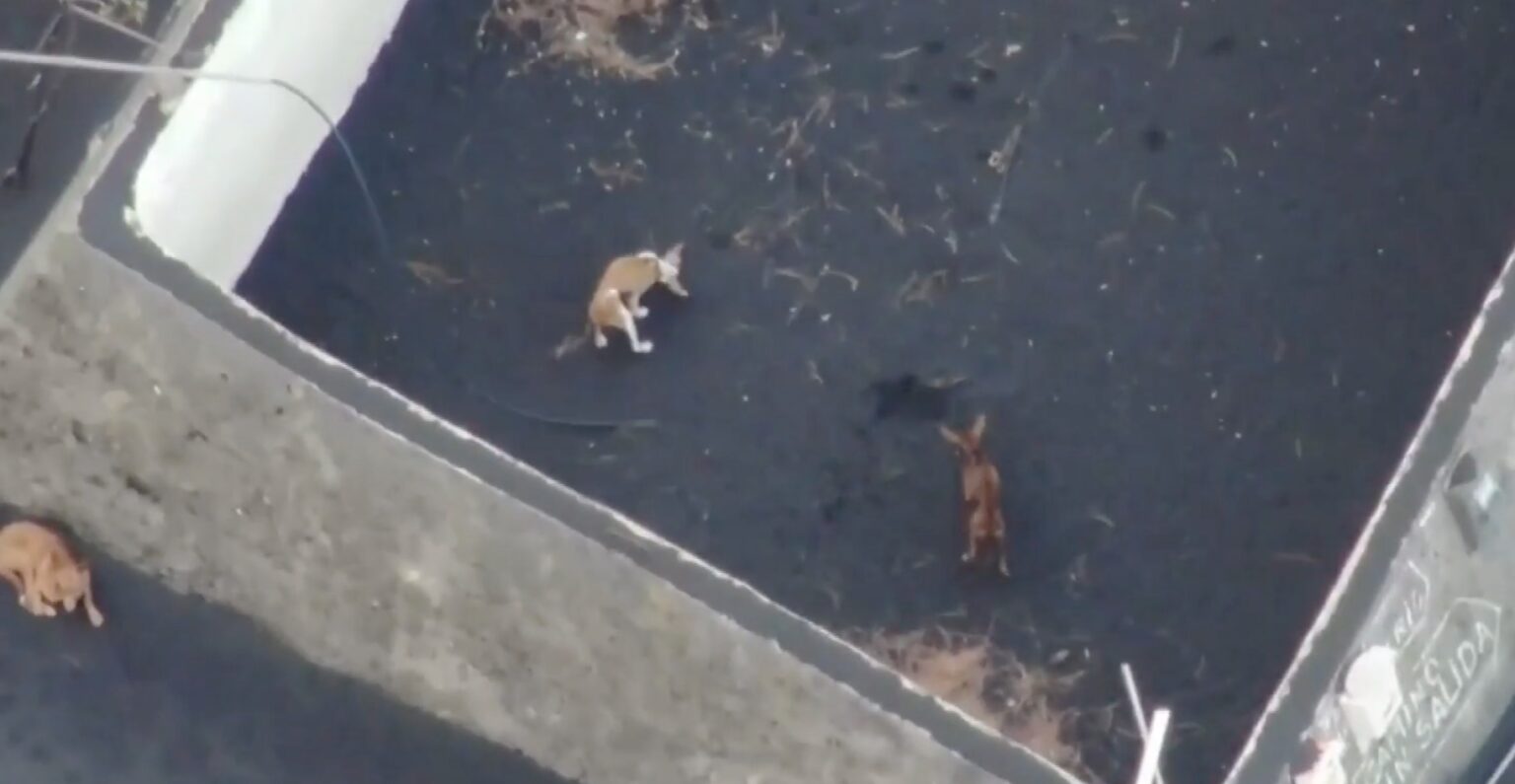 A heartbreaking drone footage shows the moment rescuers drop off food to same dogs stranded on a rooftop. The poor pups are nothing but bones and skin as it can be seen in the short video. Sadly, drone feeding them is the best the rescues can do for them moment, for the distraught animals.
With the volcano still remaining active, it is nearly impossible for the authorities to estimate when these animal will be rescued. Nonetheless, some small animal welfare groups are planning to use drones, to save these dogs as well.
UPDATE: A group of dogs trapped on a roof in the area, have been recently rescued using a drone, "by a mysterious gang," The Guardian reports. The moment was also captured on camera.
"We've seen it [the video] and we've confirmed it's real," Jaime Pereira, the chief executive of Aerocamaras, told local media. "The main thing is that, one way or another, the dogs have got out."
Watch the moment here:
h.t: iheartdogs