The way this lovely rescue cat shows her gratitude to the human that saved her life, would definitely make you to add 'adopting a cat' on your list. Lulu, the cat is so happy she finally found a forever home, she brings slippers to her mom, every single morning.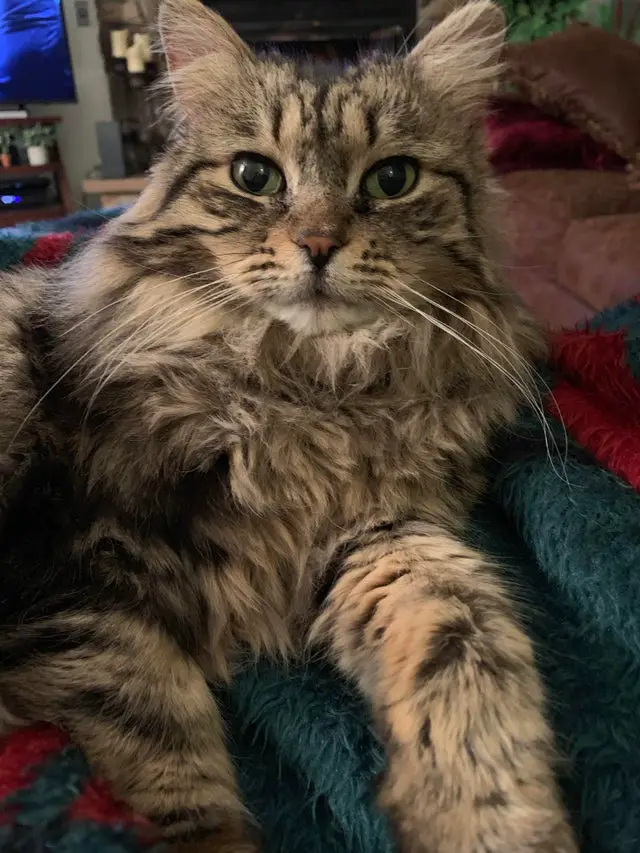 The 10-year-old senior cat was brought to a local shelter in a very bad shape. After a few weeks spent there, the things looked completely different for the furry ball. But even so, Lulu didn't attracted any family willing to adopt her. Mostly because of her health issues. But all of that was about to be over, soon!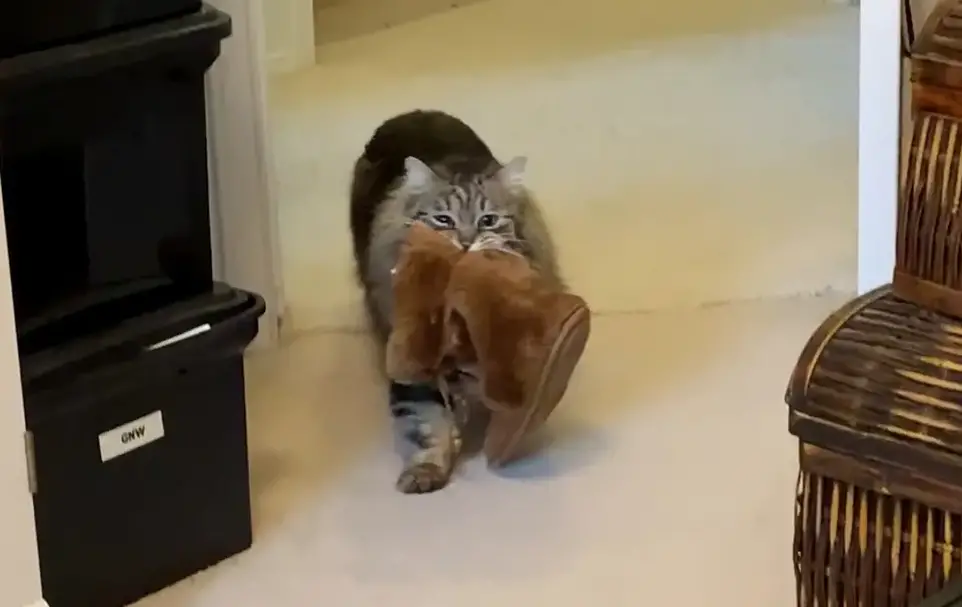 "I tried to convince my mom to get a kitten but she clearly knew what she was doing," Kayla, Lulu's mom wrote in a Reddit post. "(Lulu) had been in the shelter for a year and no one wanted her because she had health problems. She has kidney disease, and also has ingrown nails from being in too small of a cage. She couldn't even jump when we first got her…"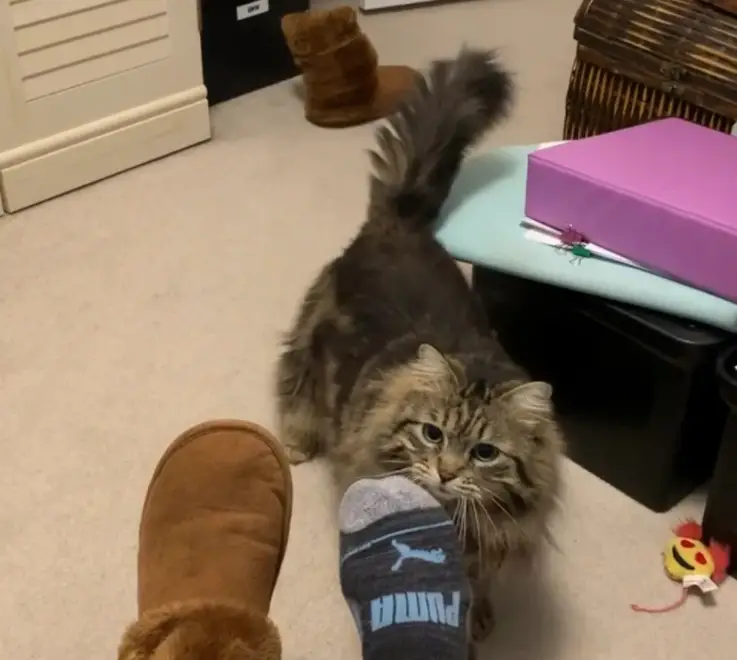 Since the very moment Kayla and her mom met Lulu, they knew they would share their home with sweet cat. But little they they know, back then, what a grateful kitty Lulu would be.
The women took care of the family's newest member and they fed her with love and compassion. And it didn't took too long until Lulu looked completely different, regaining her shine. In return for saving her life, the cat surprised her human with a heart-warming moment.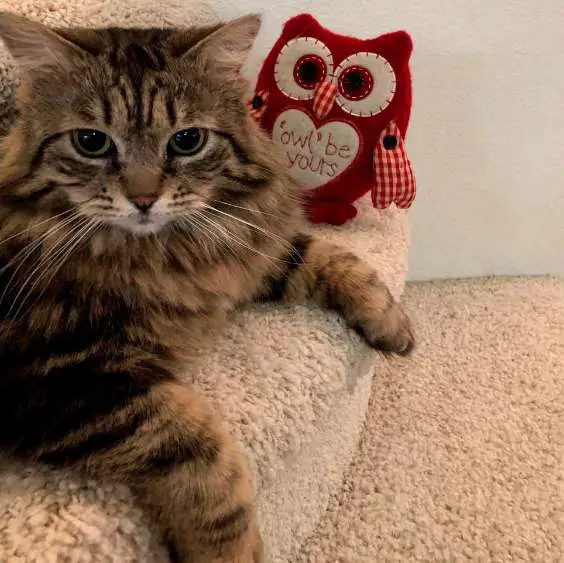 One morning she was getting ready to leave at work, Kayla's mom could not believe her eyes when spotted Lulu bringing her slippers; one at the time. And it wasn't just a cute, innocent incident, because now that's Lulu's morning routine. What an adorable way to show her gratitude!
Since such a lovely moment worths to be shared with all cat lovers out there, Kayla captured footages of Lulu's cute routine and posted them on social media. The sweet kitty became an internet sensation ever since. And it's easy to understand why!