Ever since she has adopted her, a few years ago, Madison Palm is taking her beloved dog Cora, everywhere. The 8-year-old pup, a sweetheart and a blessing, is also a therapy dog. So giving her friendly nature, Palm is used with Cora to approach people everywhere they travel, but this time the dog's intentions surprised even her owner.
Palm and Cora were at the airport in Seattle, as they were traveling from their Idaho home to Alaska. All of a sudden, the sweet Cora approached a strangers who was sitting a few seats away from them. Nothing new when you travel with such an affectionate companion, but little did Palm know that her dog was actually comforting the poor man.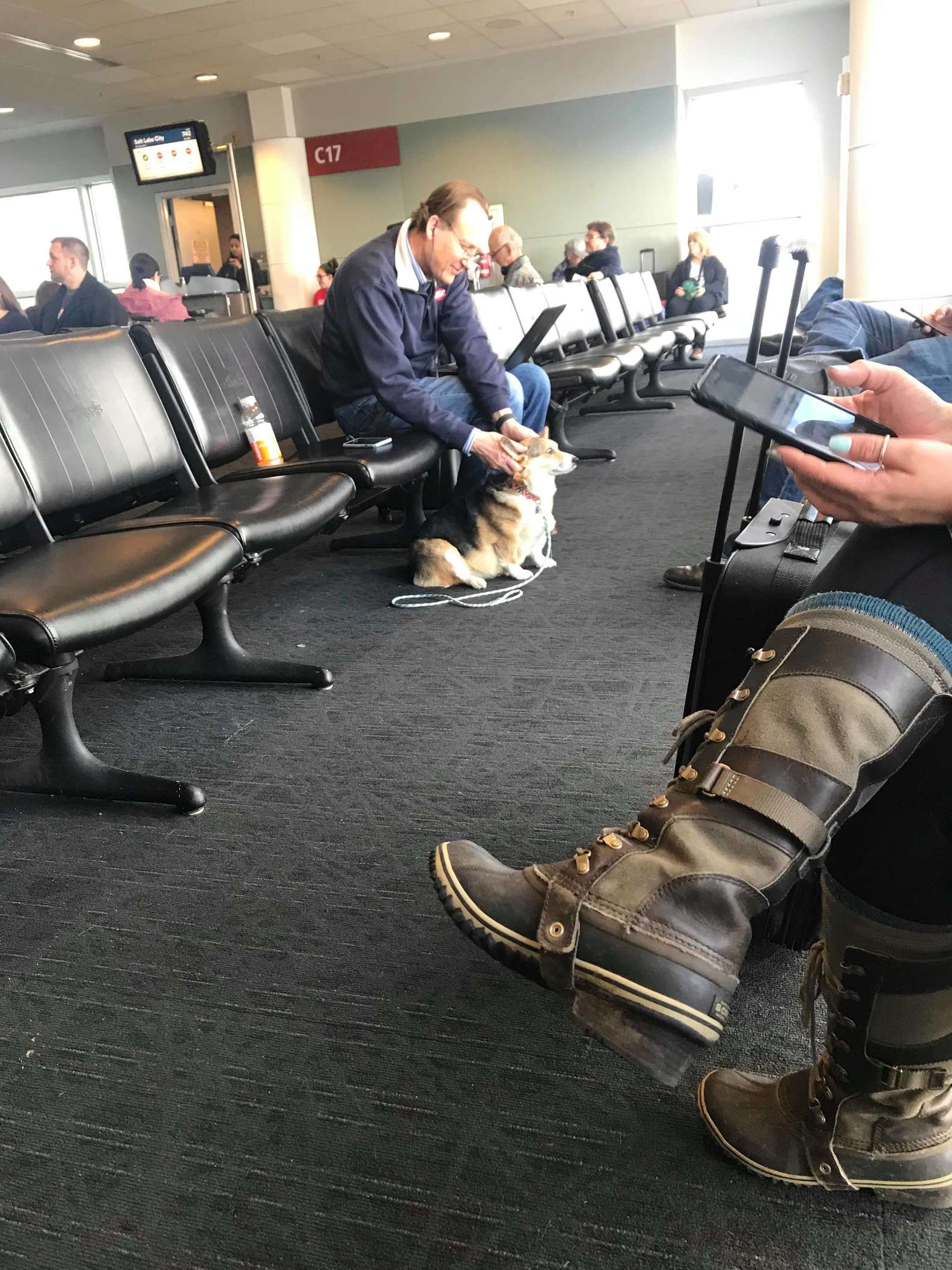 "Before I could even call her she was already at his feet being loved on. I asked him if she was bothering him," Palm told TODAY. "And with a somber face and watery eyes he said, 'No, no. I lost my dog last night.'"
Although she always considered Cora a very special dog, Palm only then realized how gifted her pup was. The stranger Cora approached was in tears as the cute corgi was sitting there melting his heart!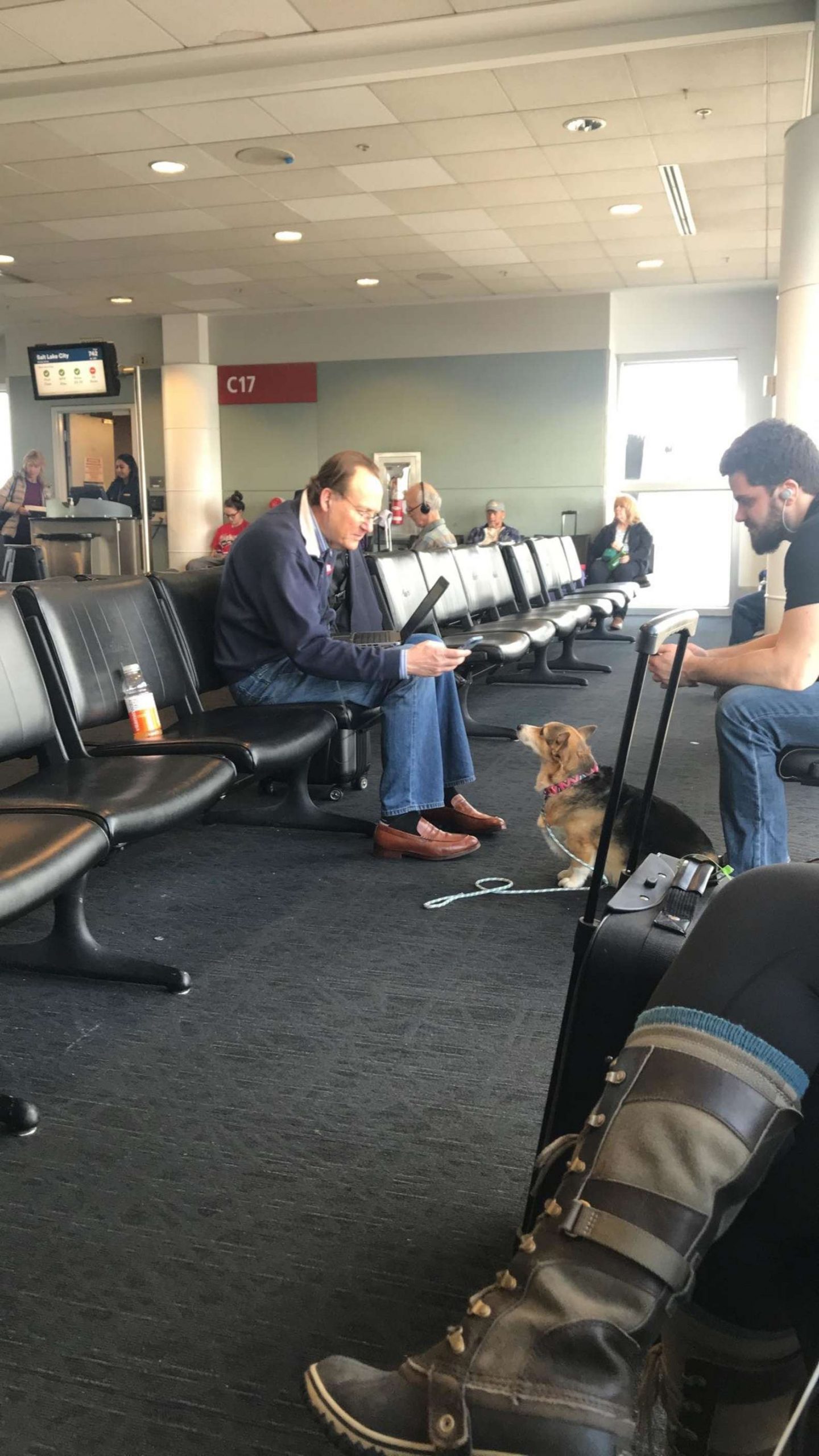 "I truly think she has a gift. She knows who is hurting and she knows who needs her," Palm said. "Once he told me that his dog passed away I looked at Cora and I thought to myself, 'You are so amazing. How did I get so lucky?'
You can watch the emotional encounter, here:
If you like this story, you can stay in touch with this adorable dog, by fallowing her on Instagram. "She knows who is hurting and she knows who needs her. I've never questioned that," Palm also said. "I am blown away by her on a daily basis."