The big elephant family in the Kenyan Samburu National Reserve just got bigger, after the herd recently welcomed two twin calves. An extremely rare event as the two are only the second set of twin elephant born at the Save the Elephants sanctuary.
The rare discovery was made by the guides from the Elephant Watch Camp – an eco-luxury camp from the reserve. The two adorable calves – a male and a female – were less than a day old when spotted. Iain Douglas-Hamilton, founder of the Save the Elephants made public the adorable news in a statement.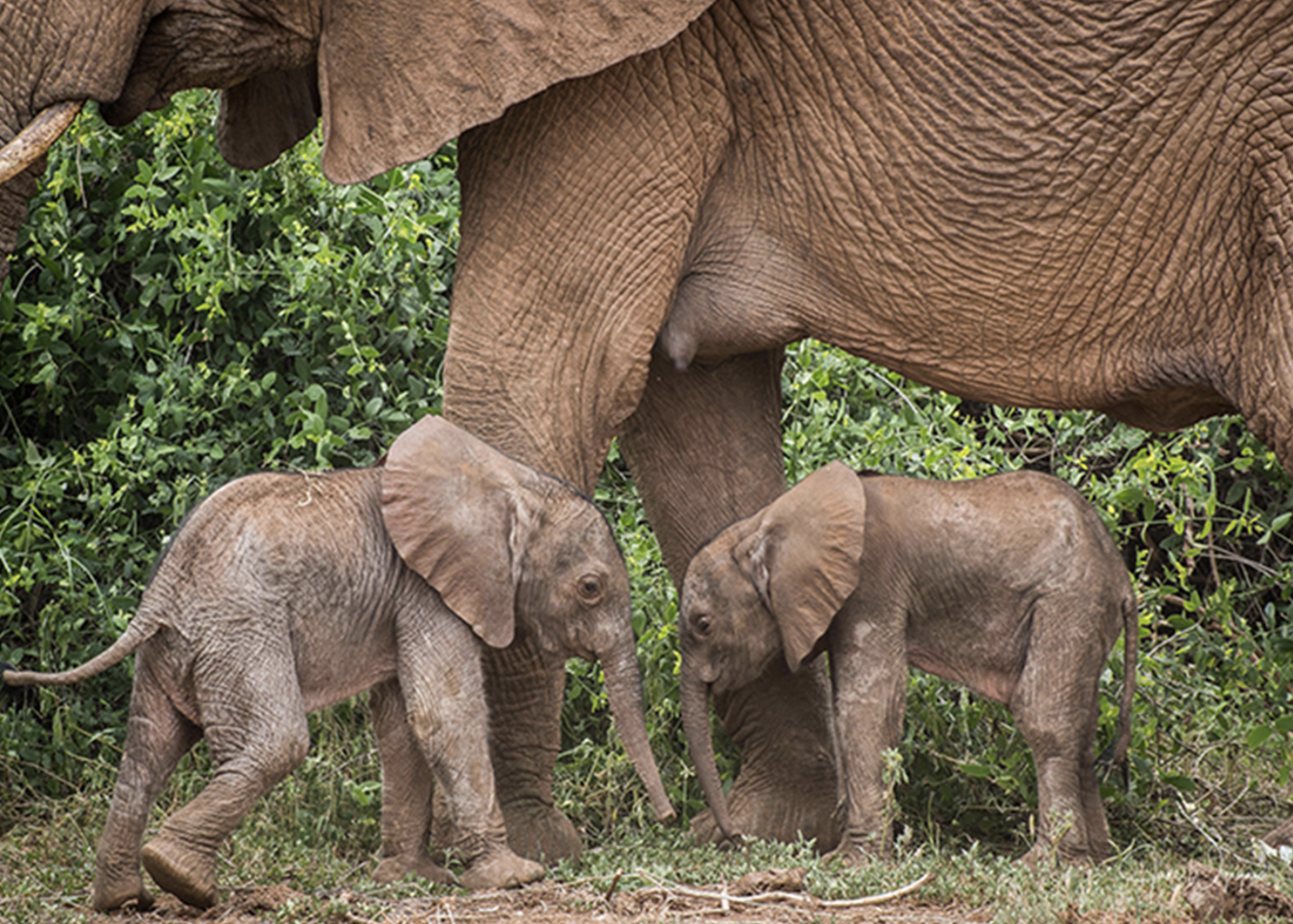 "Twins are rarely encountered in elephant populations — and form around only 1% of births," Douglas-Hamilton said. "Usually, the mothers don't have enough milk to support two calves. As a fact, the birth of twins has only ever been recorded once before in Samburu in 2006, but sadly both calves died shortly after. So, the next few days will be touch and go for the new twins, but we all have our fingers crossed for their survival."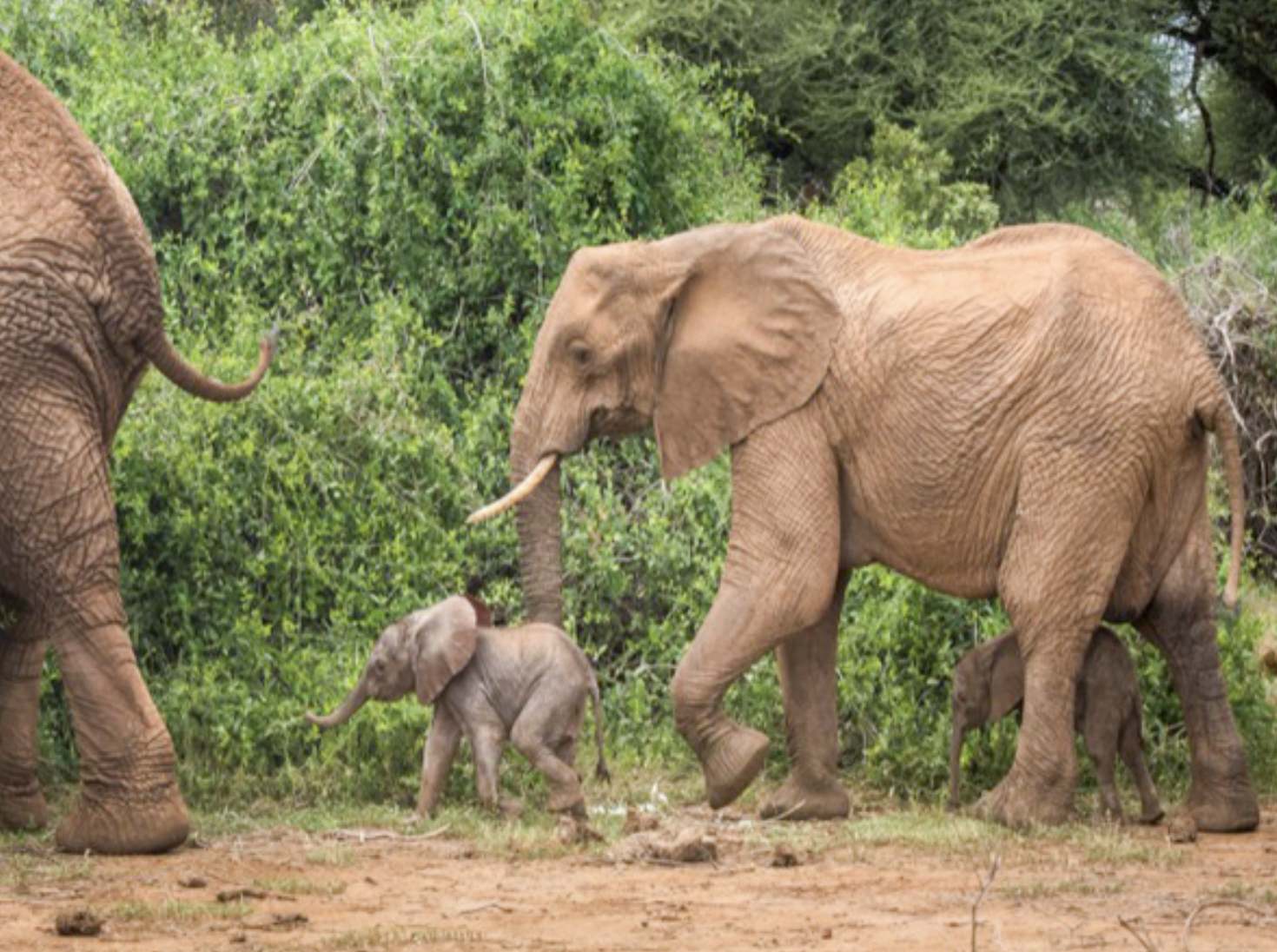 A second time mom, Bora – the mother of the two twins – is part of the Winds II family, one of the reserve's largest elephant family. She had her first calf in 2017!
Watch the two adorable calves here:
Save the Elephants was founded in 1993 by Douglas-Hamilton, with the purpose to "secure a future for elephants and sustain the beauty and ecological integrity of the places they live… and to develop a tolerant relationship between the two species."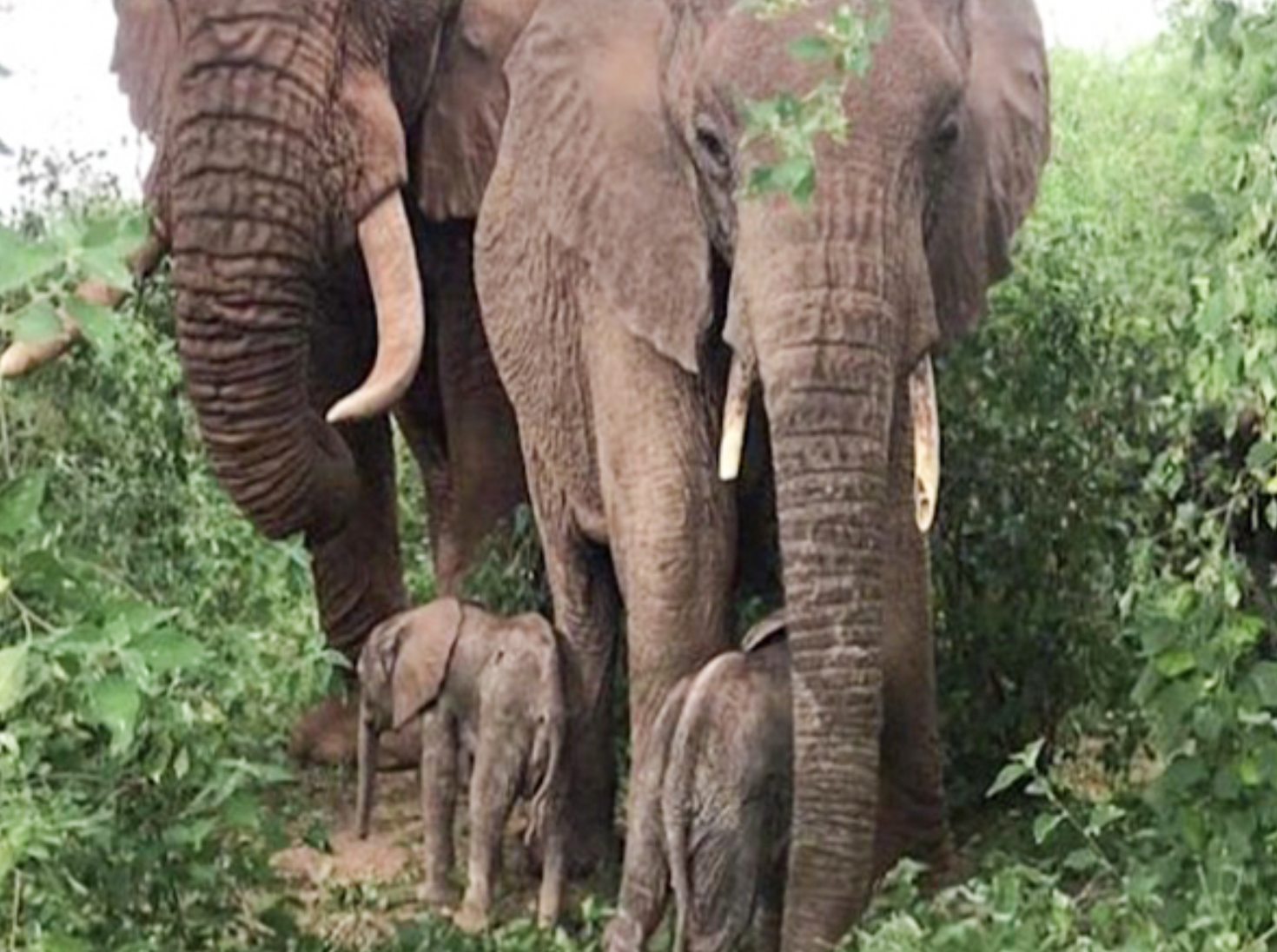 Over the last three decades, the elephant population in Kenya has more than doubled. It is estimated that over 36,000 elephants are now living in the African country.
Last year, another set of elephant twin calves were born in Sri Lanka. It was the first time in over 80 years when such an event occurred.