Nearly a dozen of black seal pups has been recently discovered by rangers at the Blakeney Point – a nature reserve on the England's Norfolk coast. The discovery came as a surprise for the wildlife officers as only a pup in 400 is born with a black coat.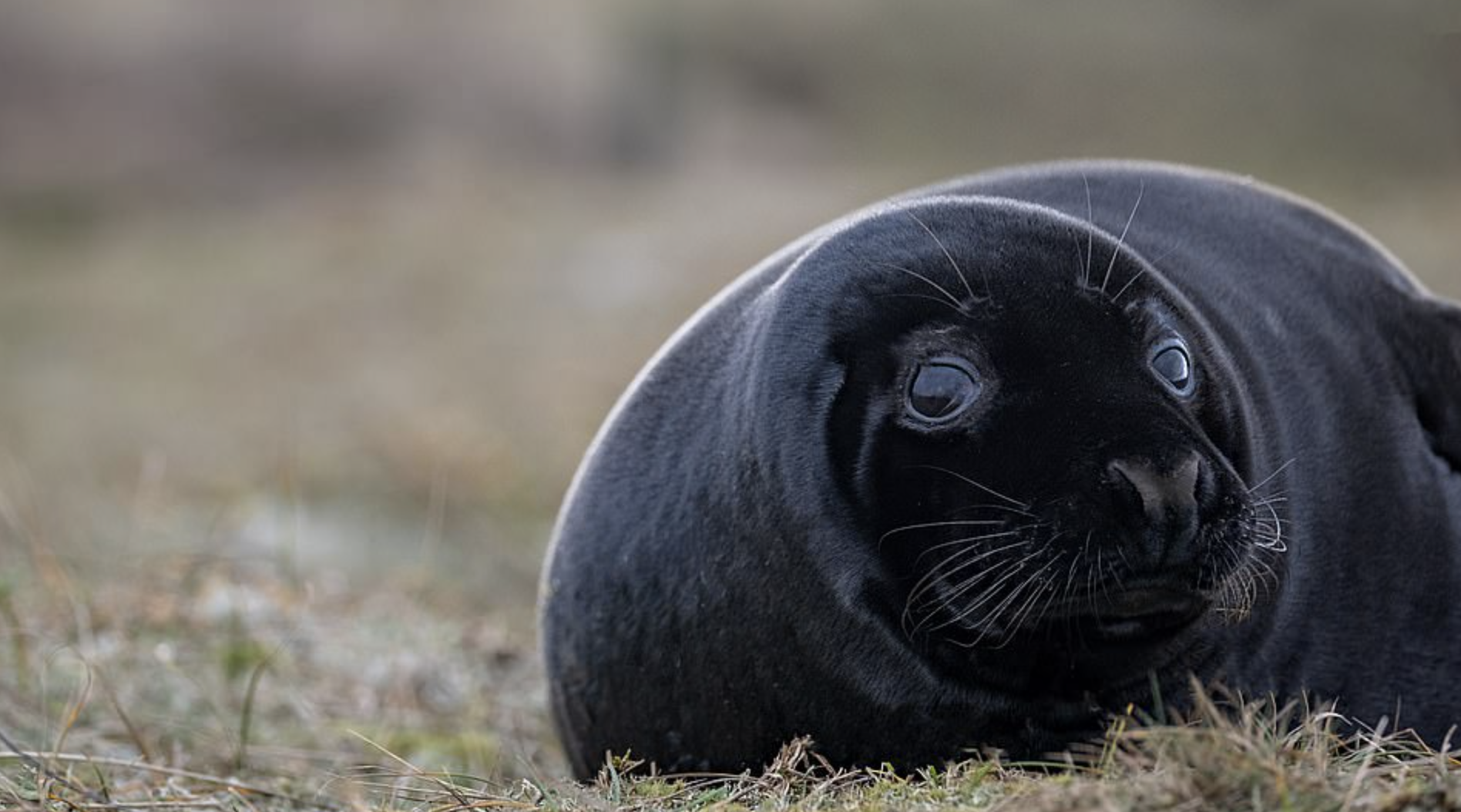 The National Trust, the charity organization for heritage conservation in England that manages the reserve is expecting for at least 4,000 seal pups to be born this season. The grey seal colony at the Blakeney Point is the largest in the United Kingdom.
Although every grey seals have a white coat when born, they change their fur when they're about two-three weeks old. Naturally, they expose a grey coat – as their name indicates.
However, a small number of the pups have a velvet black coat – the result of a genetically condition called melanism. Unlikely albinism, which leads to the lack of skin pigmentation, melanism result in an excessive black pigmentation.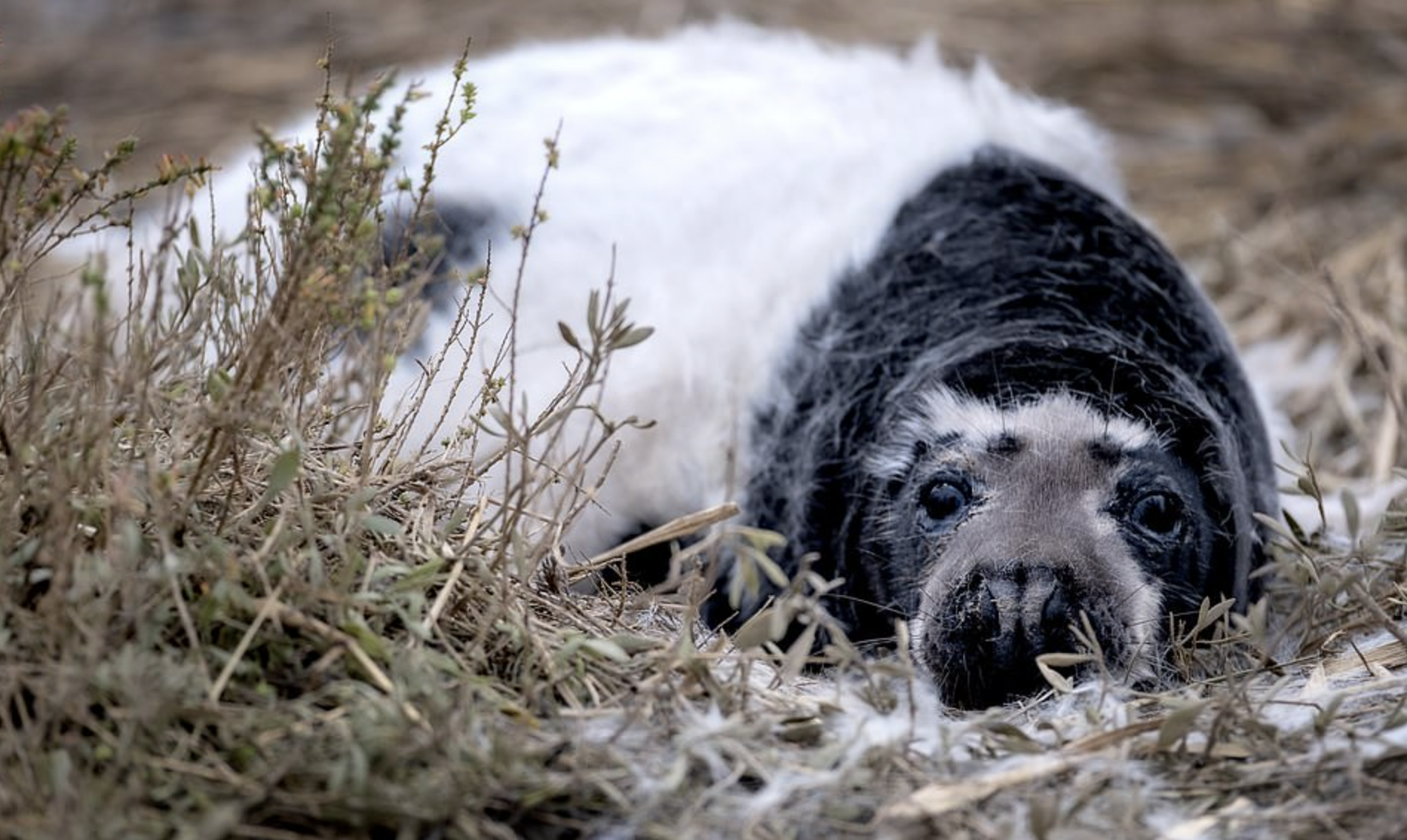 "Typically, grey seals are born white but their coat changes colour when they shed their fur," the National Trust's officials explained. "Like their name suggests, it's only when they moult a black velvety coat can be revealed."
Hanne Siebers, one of the rangers from the National Trust has taken a series of photos of the adorable black seal pups.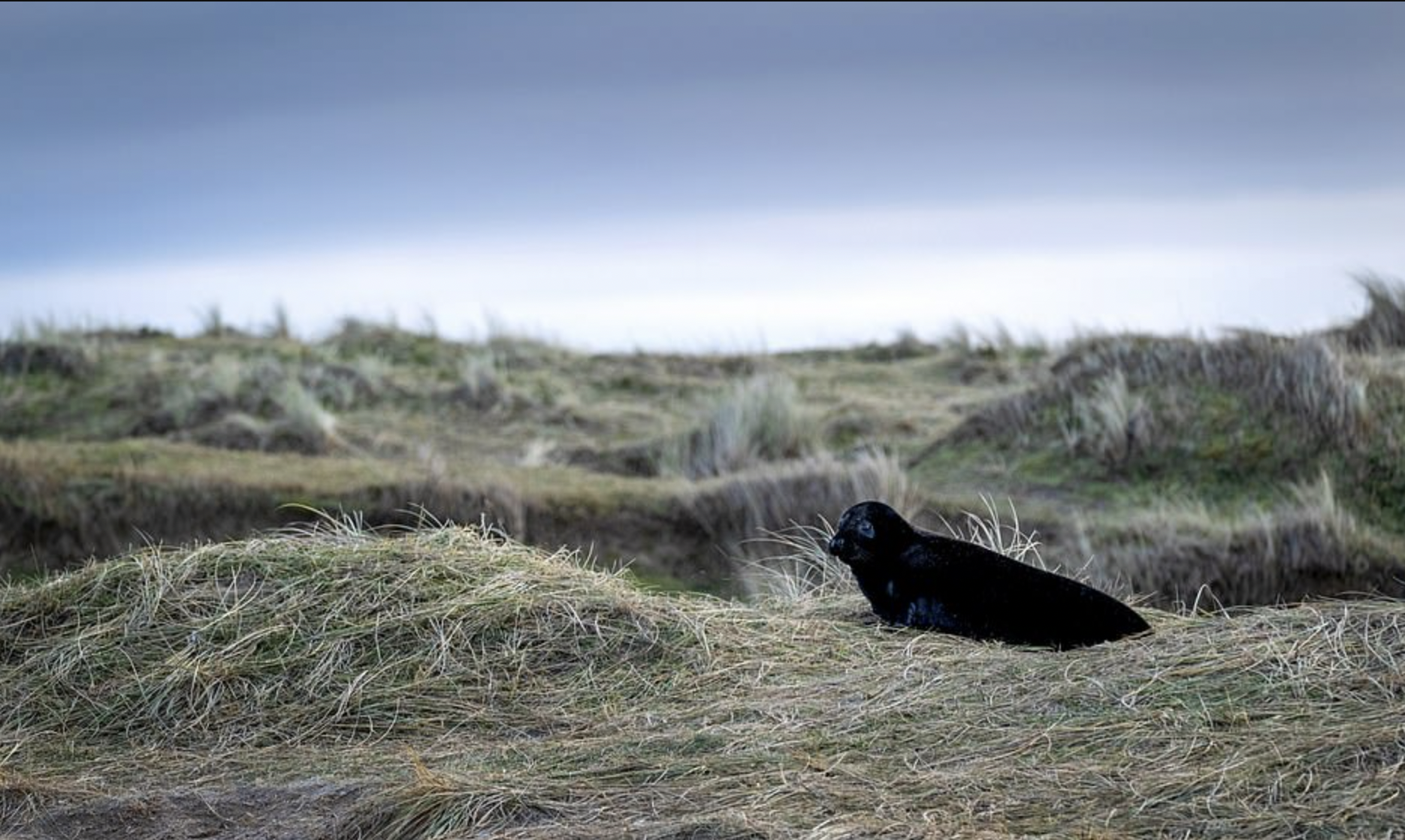 "Black seals are rare with research suggesting approximately 1 in 400 grey seals are melanistic," the charity said. "Our rangers have spotted 10 so far this season. Melanism is the increased development of the dark-coloured pigment melanin."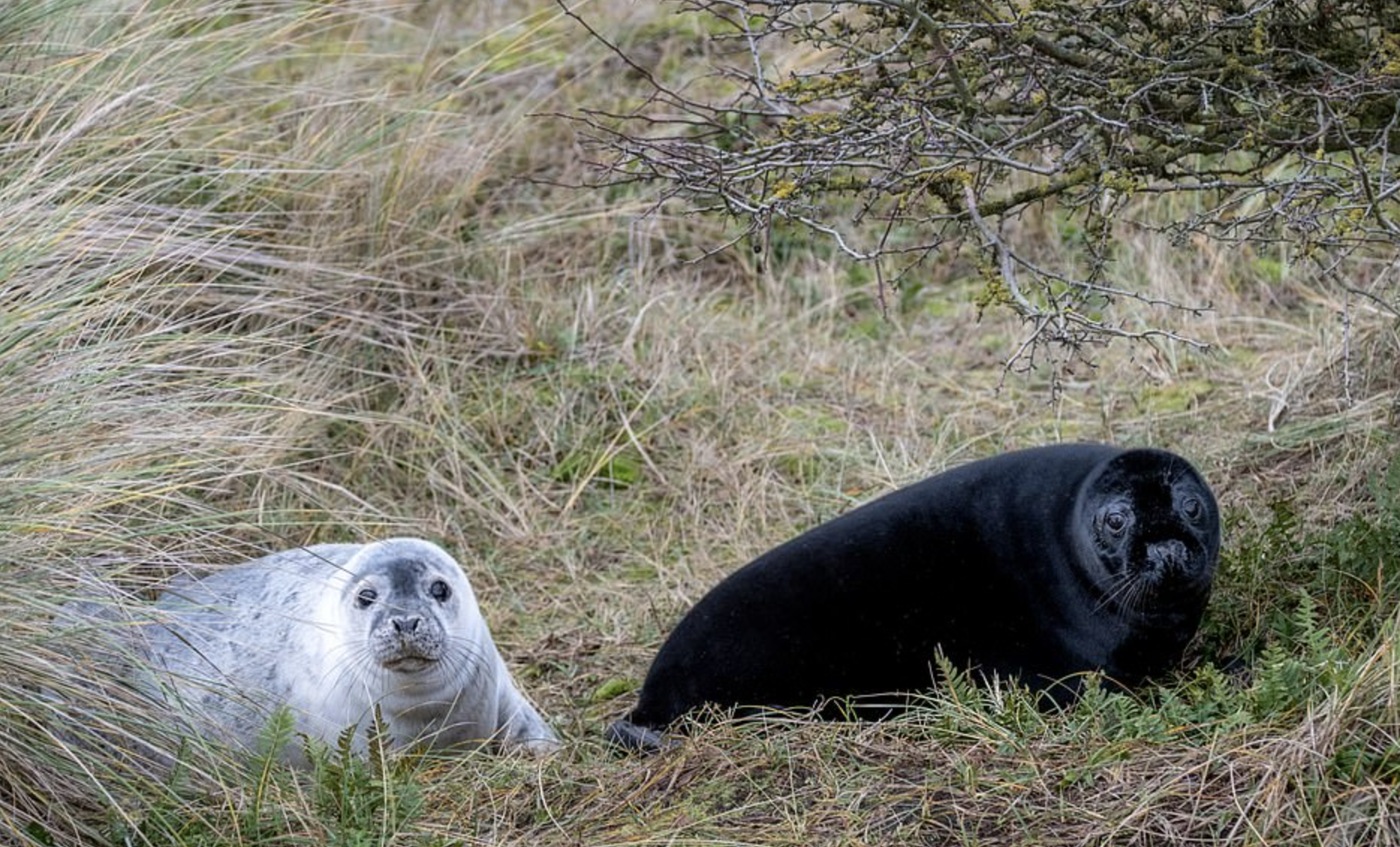 Nowadays, the grey seals colony at the Blakeney Point is the largest in England, but back in 1988 it was just a single pup born there. Their number slowly increased til 2001, when over 20 pups were born, with the colony reaching its peak in 2019 with 3,399 pups.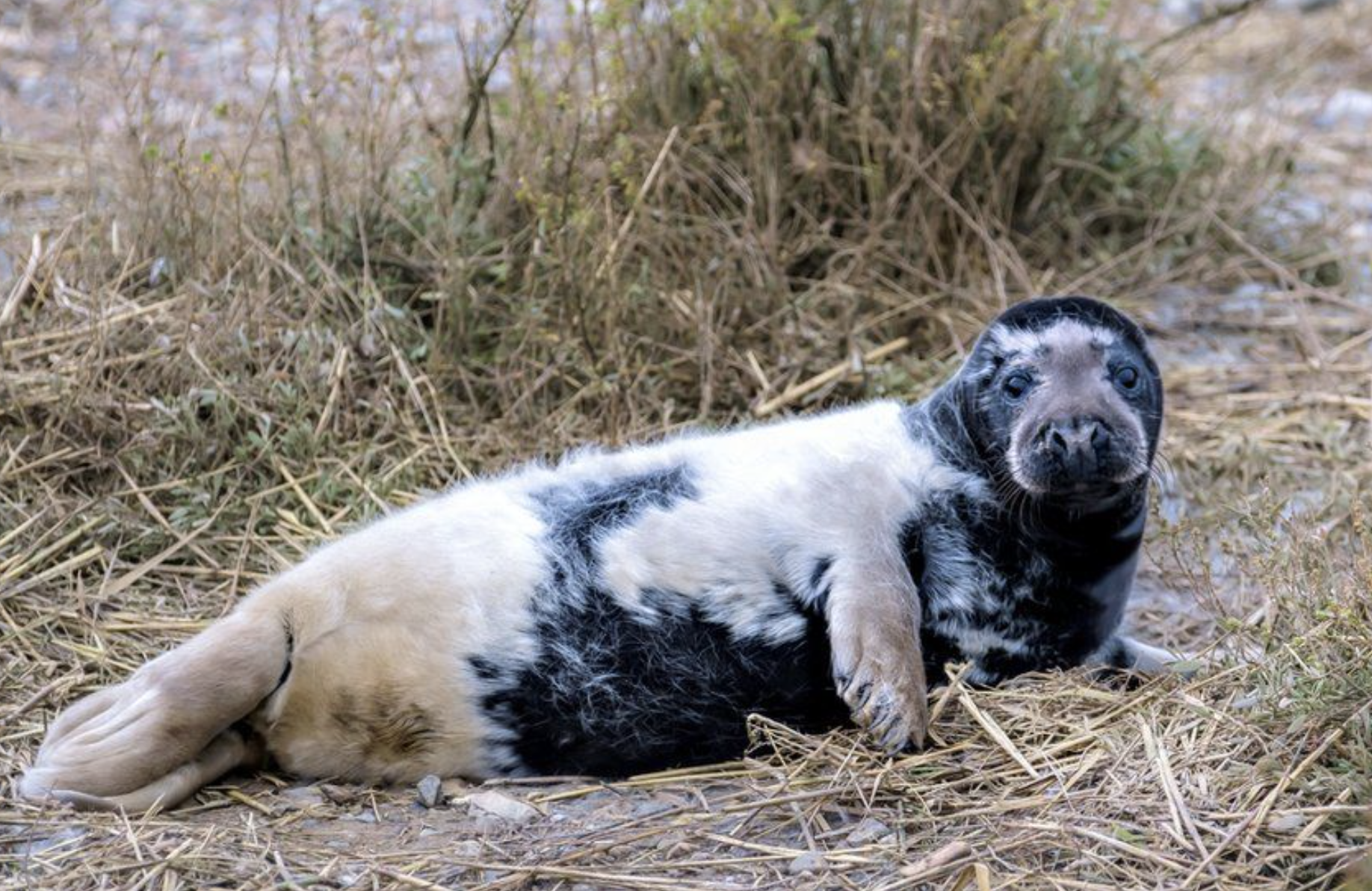 The National Trust warms people to keep a safe distance if ever encounter a seal or a seal pup. "If you ever come across a seal or a pup, please keep your distance and do not approach or disturb these wild animals in any way, as this may cause unnecessary stress," the warning reads.
(h.t: kingdomstv)