An extremely rare albino Galapagos giant tortoise has been recently introduced to the general public by the Tropiquarium of Servion, a zoo in the city of Servion, Switzerland. The tiny tortoise is thought to be the first albino Galapagos ever born in the world!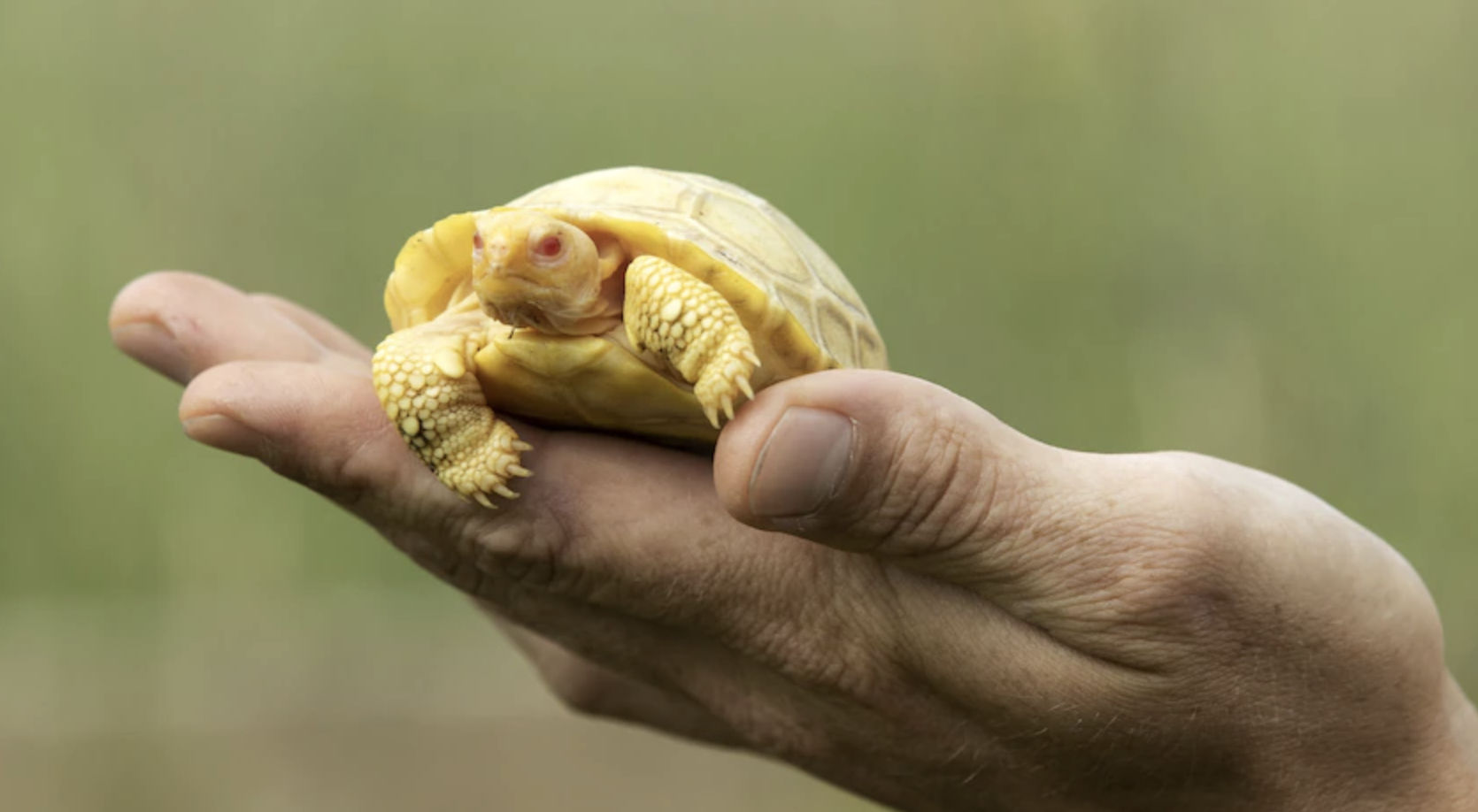 "This is the first time in the world that an albino Galápagos tortoise has been born and kept in captivity," the zoo announced in a statement."No albino individuals have ever been observed in the wild, either."
The baby was born on early May and it also has another sibling. While that one looks the same as its parents, this one has red eyes and a white shell. Both babies made public debut on June the third. Their gender wasn't revealed, yet!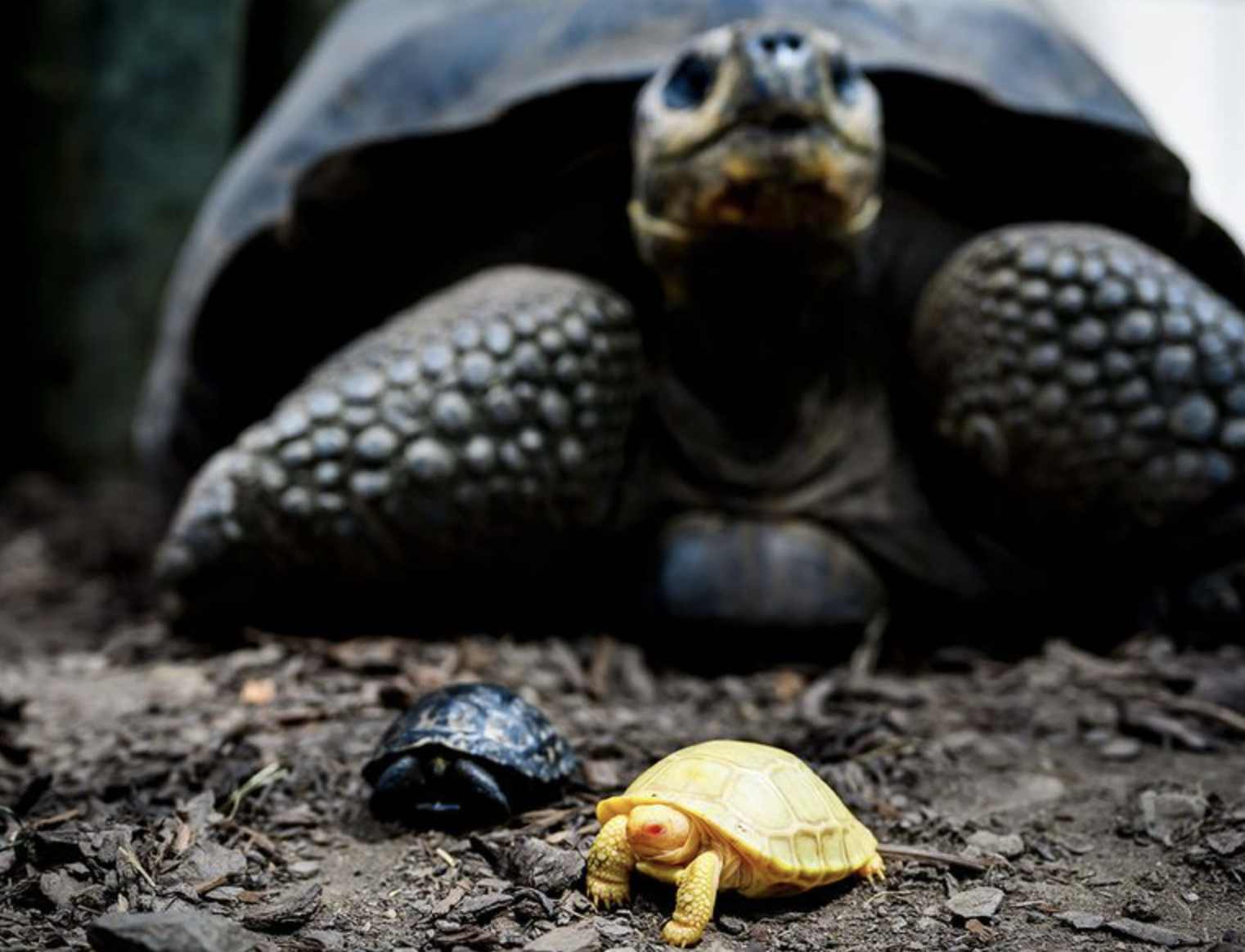 The two Galapagos giant tortoise babies were born as part of the zoo program to conserve this species. With less than 15,000 individuals left in the wild, Galapagos giant tortoise is considered an endangered species.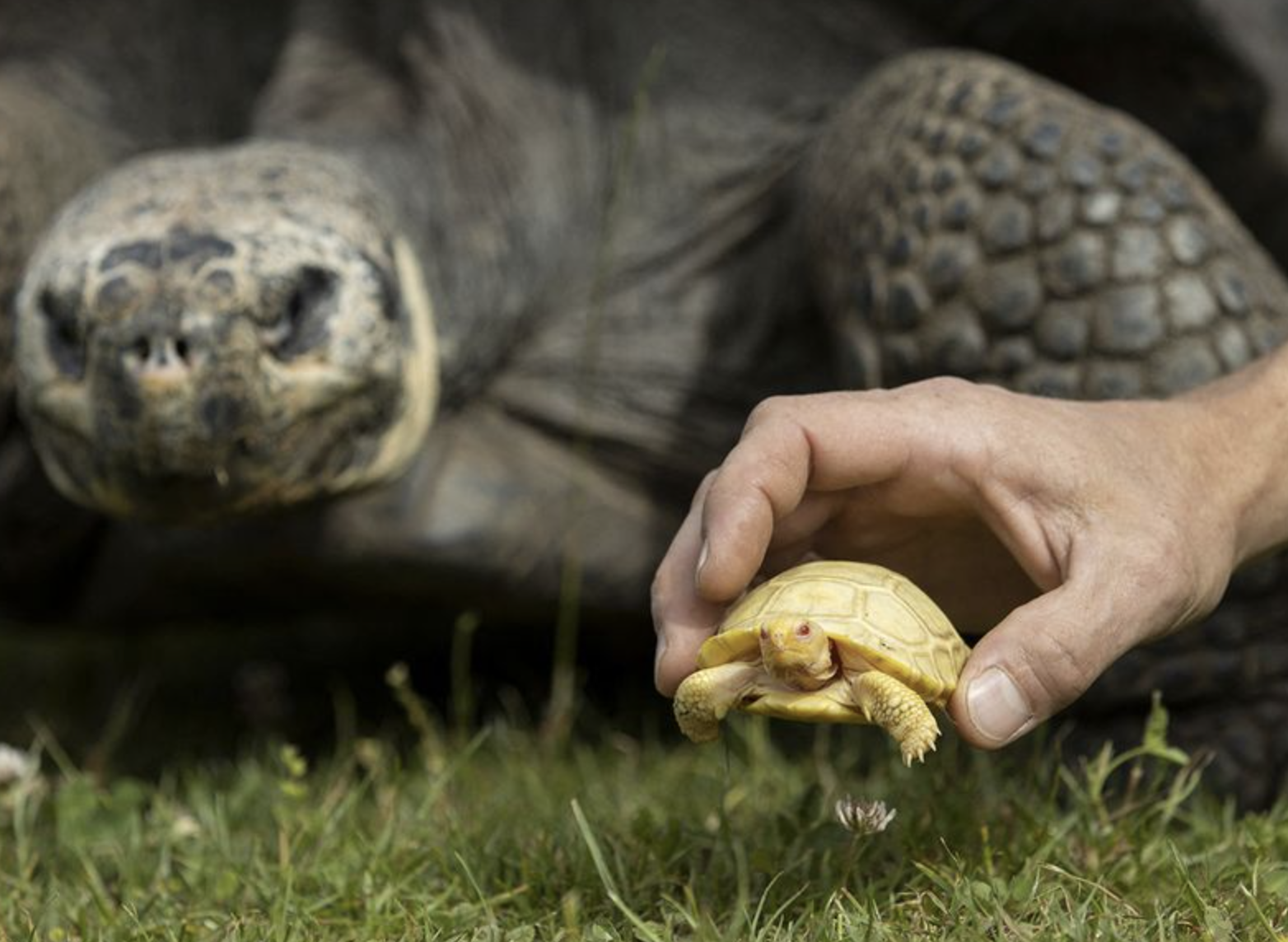 Although albinism frequently occurs both at human beings, and animals, it happens extremely rare for a tortoise to be born with this condition. The chances are one in 100,000. The adorable albino tortoise was weighing less than a pound at birth, and it can reach over 880 pounds at maturity.
(h.t: facebook)