Dogs can frequently have uncontrollable reactions of joy, especially when reunited with their human companions. So, when it comes to their rescuers, things are no different. Maybe that's the way they say thank you or maybe it's an incredibly joy given by the feeling of getting a second chance to life. Whatever it would be, it only shows one thing, and that's just how special creatures, dog are!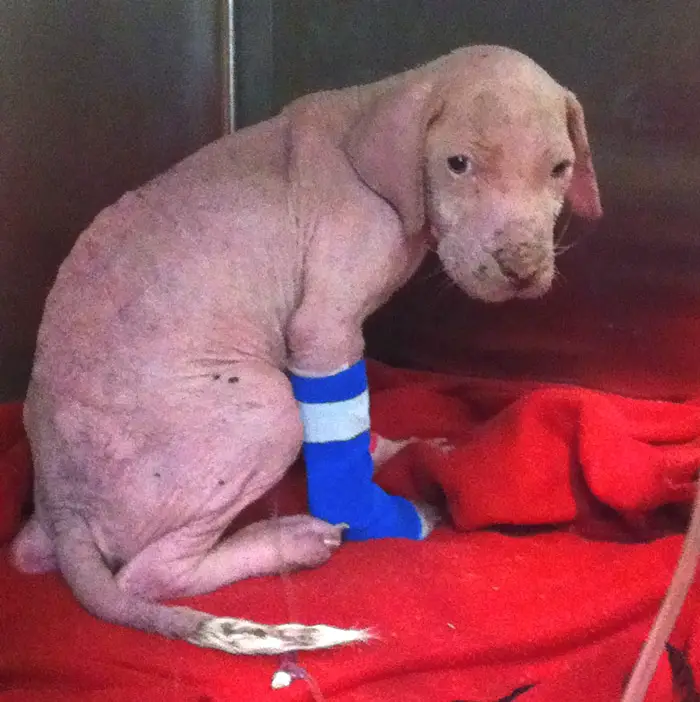 Mojo, a lovely pit bull Amstaff mix, was only 3-month-old when his fate seemed to be already sealed. Suffering from a terrible skin disease, the poor little soul had only a few hours to live. Fortunately he got rescued just in time, by a kindhearted guy.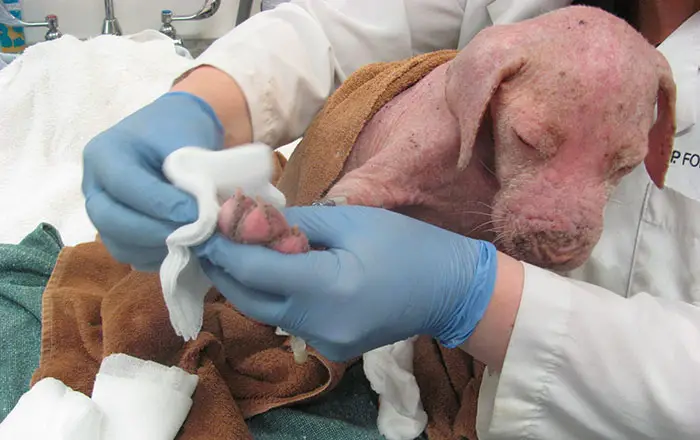 Joey Wagner is the bighearted man who found the little one and he desperately tried to take care of the little puppy. However, shortly after things were getting worst for Mojo, so Joey rushed him to the hospital. Although Joey's determination saved the pup's life, the severity of his condition made things a little bit harder in the attempts of finding him a permanent home. "Mojo's will to live was enormous," he said. "He filled the hearts of so many people with love, hope and forgiveness."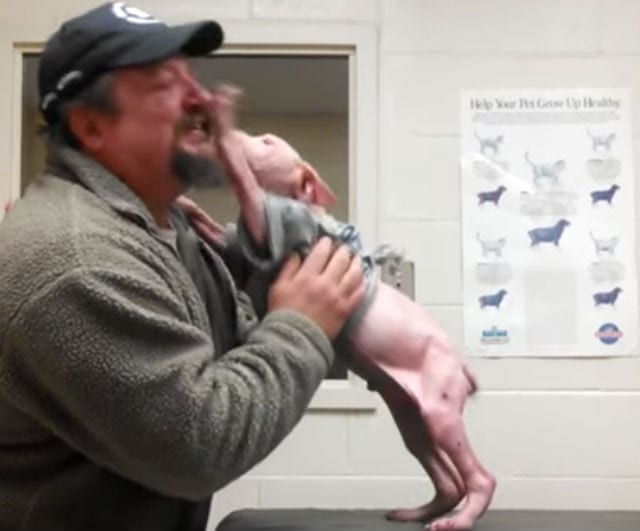 But Joey, who also the owner of the Baie Ste Marie Animal Society, a non-profit in Nova Scotia, decided to share his own home with the little one he saved. So after a couple of weeks, Joey returned to the hospital where Mojo was recovering, to take him home. And the dog's reaction when reunited with his rescuer is so heartwarming.
Watch the heartwarming moment, bellow!