This is the emotional moment a grieving elephant shows up to pay his final respect to the man that cared for him, for decades. It took nearly two hours, so the elephant to travel 15 miles to say a final salute to his favorite human!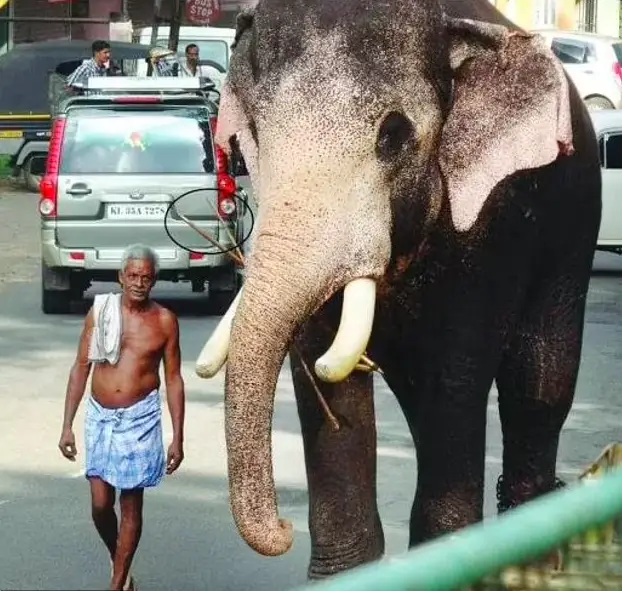 Damodaran Nair, also known in his community as Omanchetan, looked after helpless elephants for nearly six decades. He loved all these special creatures more than anything, but with one in particular, the caring man shared a bond beyond understanding. Between him and the elephant named Pallata Brahmadathan it was like a father and son relationship.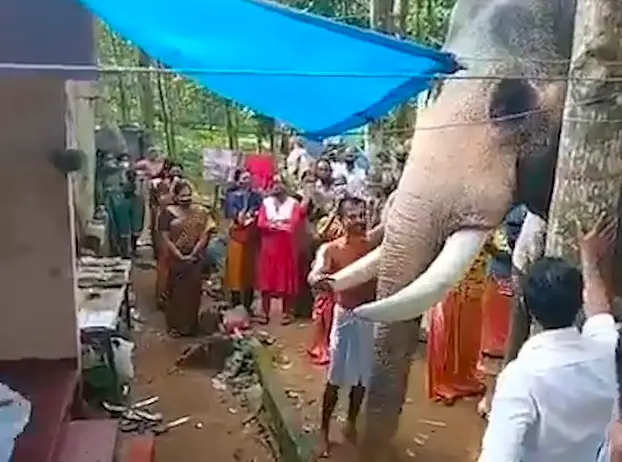 Days ago, Damodaran, 74, sadly passed away. One of his last wishes was to see one more time his old friend. Unfortunately, his wish was not fulfilled, but the faithful elephant did came to say one last goodbye to his human best friend.
In a moving footage, the elephant shows up at Damodaran's house for a touching goodbye! A moment that brought everyone there into tears, including Brahmadathan handler. "When Brahmadathan lumbered to the funeral I couldn't bear it," the man told MailOnline. "They loved each other like anything!"
You can watch the emotional moment here: