Even though animal kingdom is full of adorable – yet very unexpected surprises – some things may look just as crazy as they sound. But just when you thought you've seen it all, another unbelievable animal story airs and steals your heart. This time a tiny puppy and a colorful butterfly decided to share some time together. And it was all caught on camera!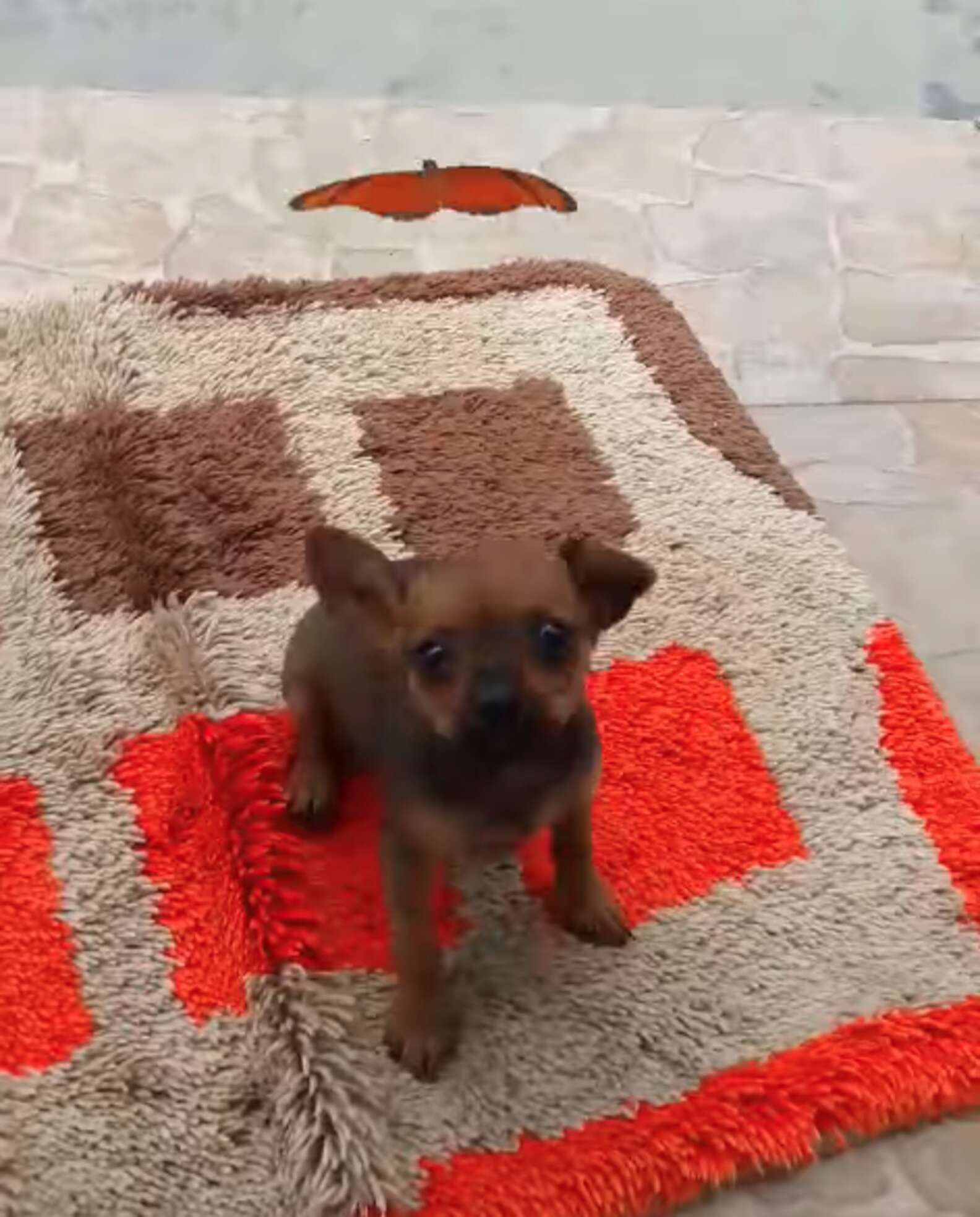 This is the heartwarming moment a puppy and a butterfly are producing the sweetest footage of the year. The sweet little dog is just enjoying the day on the porch, when all of a sudden a butterfly approaches him. That's when the pup's owner hit the record button. What happens next is a one minute footage of pure joy and cuteness overload.
The puppy is laid down on his back, when the orange-brown butterfly comes to say 'hi.' But the colorful creature seems friendlier than ever and it keeps flying around while the puppy (unsurprised though) is touching it with his tiny little paws.
have you ever seen a butterfly playing with a puppy before? well now you have 😭🥺🦋 pic.twitter.com/8vKoJnQ8kY

— keat🥀 (@keatxngrant) March 20, 2021
Unsurprisingly, the scene leaves the owner open-mouthed. "Playing with a butterfly…Just look at that," the man can be heard saying. The adorable video was then shared on Facebook by the man's wife and it went absolutely viral with roughly 2 million views in a few days!
Watch the adorable scene, here: